If you've never changed guitar strings, you will have to learn at some point. And when you do, please, for the sake of your time and sanity, get yourself a peg winder.
Ask any experienced guitarists or guitar technician and they will tell you: peg winders are the best! They'll save you time and keep you from severe frustration.
What Is A Guitar Peg Winder?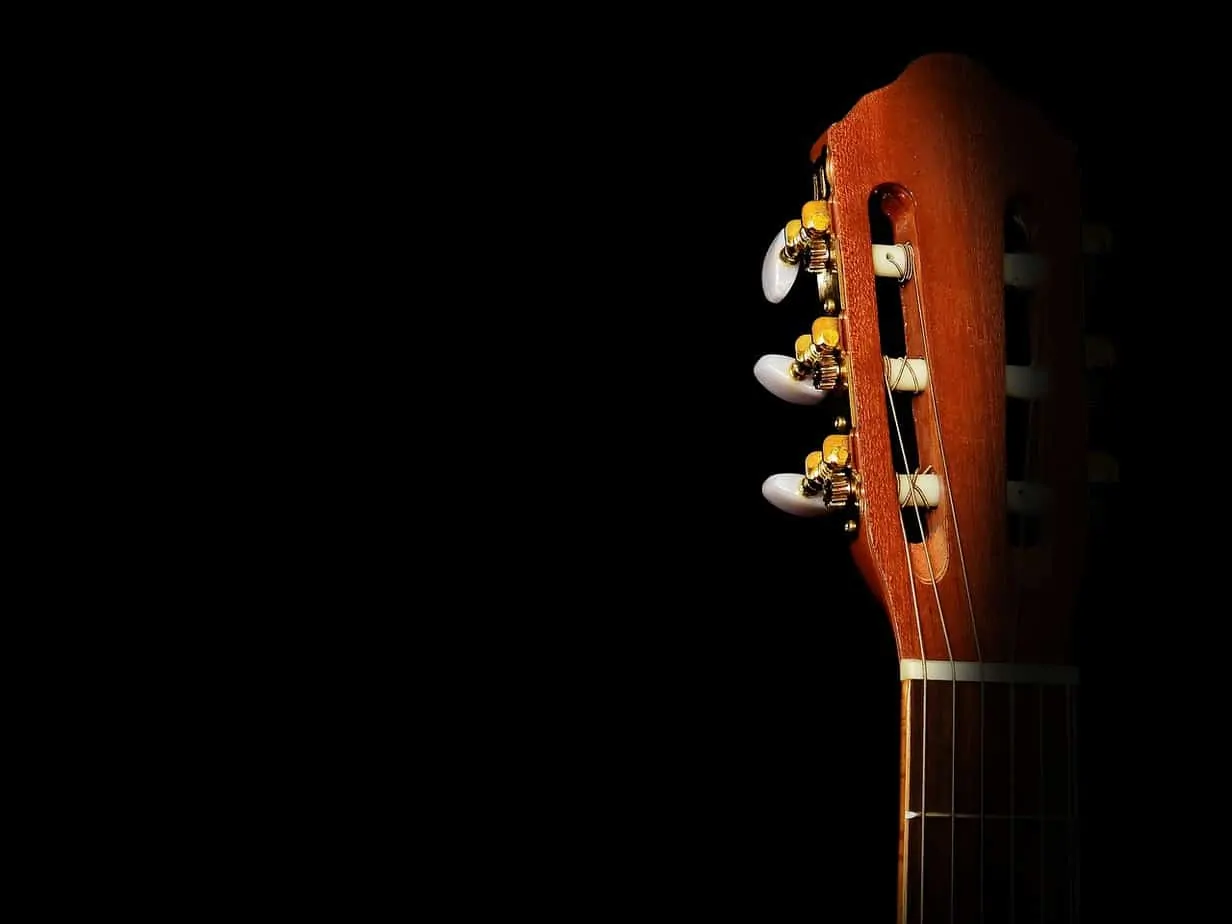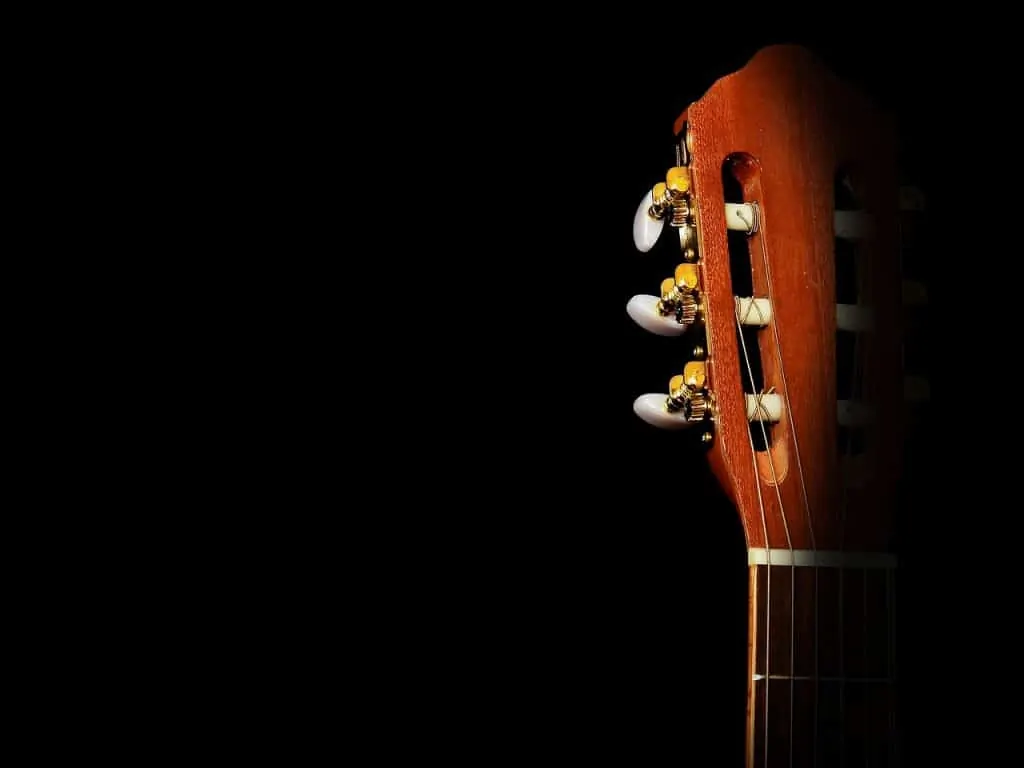 Changing your guitar strings is made way easier by using a peg winder
A guitar peg winder (also called a "string winder") is an amazing little tool. If you don't own one, you need to own one. It will literally cut the time you spend changing strings in half (or more).
A peg winder is something that allows you to rotate a tuning head more times with the same amount of effort as just using your hand. Actually, a peg winder makes it easier on your hand and wrist by doing most of the work for you.
Anyone who's a veteran to changing guitar strings knows what a peg winder is and probably uses one. Most, if not all, guitar technicians who tour with some of the best guitarists in the world — I guarantee it — use a peg winder.
They make it easier, faster, and more efficient to change guitar strings.
How To Use A Guitar String Winder
Using a guitar string winder is pretty simple. Before you start the process, you should become familiar with the parts of a guitar, specifically the tuning heads and bridge pins.
Just put the concave end of the winder over the tuning peg and start rotating. You'll notice the tuning head moves way faster than if you turned it by hand.
From there, change the guitar strings as you normally would, just using the winder instead of your fingers. Once you get the hang of using a peg winder, you'll notice it going a lot faster than normal.
Just a quick warning: remove only one string at a time — if you take them all off at once, it could wreck the neck tension. Also for tension's sake, it's best to change the strings in this order: E, G, A, B, D, e.
Once you've changed all the strings, just make sure they're in tune before you cut off the excess wire.
How We Chose The Best Guitar Peg Winders
We chose the best guitar peg winders using a combo of first-hand experience and a collection of online reviews from several different sources and users. Then from our curated list, we chose what we believe to be the best winder, taking into account, design, ease of use, and affordability.
The Overall Best Guitar Peg Winders
Alright, now let's look at the five of the best guitar peg winders on the market.
Jim Dunlop 100SI Peg Winder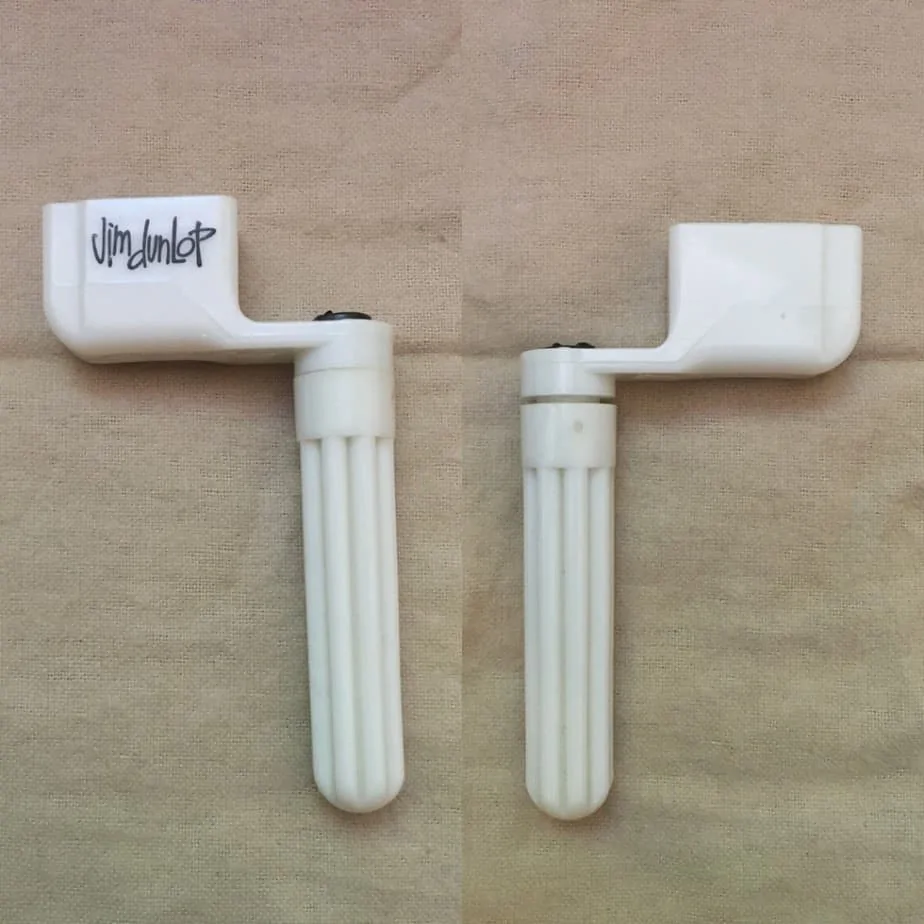 The 100SI peg winder from Jim Dunlop is as simple as a string winder can get. And simple means easy. Just slide it over your tuning head and start winding.
Plus, it has a notched head that allows you to easily remove bridge pins. No more using a spoon to get those out — you can lose a pin that way.
Even though this winder is only a few bucks, it isn't made of cheap plastic. It's durable and should last for years. And because is so affordable, you can get a few at a time just in case you lose one.
Ernie Ball Power Peg Winder Pro
If you're looking for one of the easiest ways to change strings, look no further than Ernie Ball's Power Peg Winder Pro. It looks and acts like a power drill, just with a peg winder on the end instead of a screw bit.
It's battery-powered with a rechargeable battery, it has a rubber grip for a comfy hold, it goes both forward and in reverse, and the drill bit fits any size. Also, the battery, when running continuously, can last up to an hour.
It's going to be more expensive than a lot of other string winders, but you're paying a little extra for a much quicker and more efficient guitar-changing process.
MusicNomad MN221 Peg Winder
The MusicNomad MN221 is like a manual peg winder on steroids. It's made with a thick handle that has an ergonomic, no-slip grip and, because of its design, it fits any tuning head. Plus, it has a little secret compartment where you can store whatever items will fit — bridge pins, screws, etc.
The tuning mechanism is designed to be super slim, so whether you're changing a 12-string guitar, electric guitar, or ukulele, it will be able to comfortably fit into tight spaces. The end is also made of grippy material so it won't slip off the tuning head.
It's reasonably priced and simple to use, so it works for any guitarist, regardless of skill level.
ChromaCast CC-SWTR Transparent Peg Winder
The design of the ChromaCast CC-SWTR similar to the Dunlop peg winder above, except that it's transparent. This can make it a little easier to see how the winder fits the tuning heads and where the bridge pin remover is positioned.
It's a tad bit more expensive than the Dunlop winder, but if having a transparent one is important and useful to you, it may be worth buying this one.
D'Addario Planet Waves Pro Peg Winder And Cutter
What's better than a regular peg winder? A peg winder that's also a wire cutter.
If you've ever changed guitar strings before, you know how useful the Planet Waves Pro Winder/Cutter can be. Instead of carrying around a peg winder and a pair of wire cutters, you have them both in one compact tool.
Like most winders, it has a bridge pin remover and it fits most (if not all) tuning heads. So it's about three tools in one thing that can fit in your pocket.
The cost is also surprisingly affordable, so you can get an easy-to-use piece of equipment without emptying your bank account.
Final Say: The Best Guitar Peg Winder
Although the Ernie Ball Power Peg Winder Pro is a great string winder, it doesn't come with any sort of wire cutter. And any experienced guitarist will tell you how convenient that is.
That's why we highly recommend the D'Addario Planet Waves Pro Peg Winder/Cutter. It's compact, super affordable, and it's both a peg winder and a wire cutter.
It's often the little things that make your guitar playing better. And investing a small amount of money for such a useful product as a peg winder will make guitar maintenance so much more doable.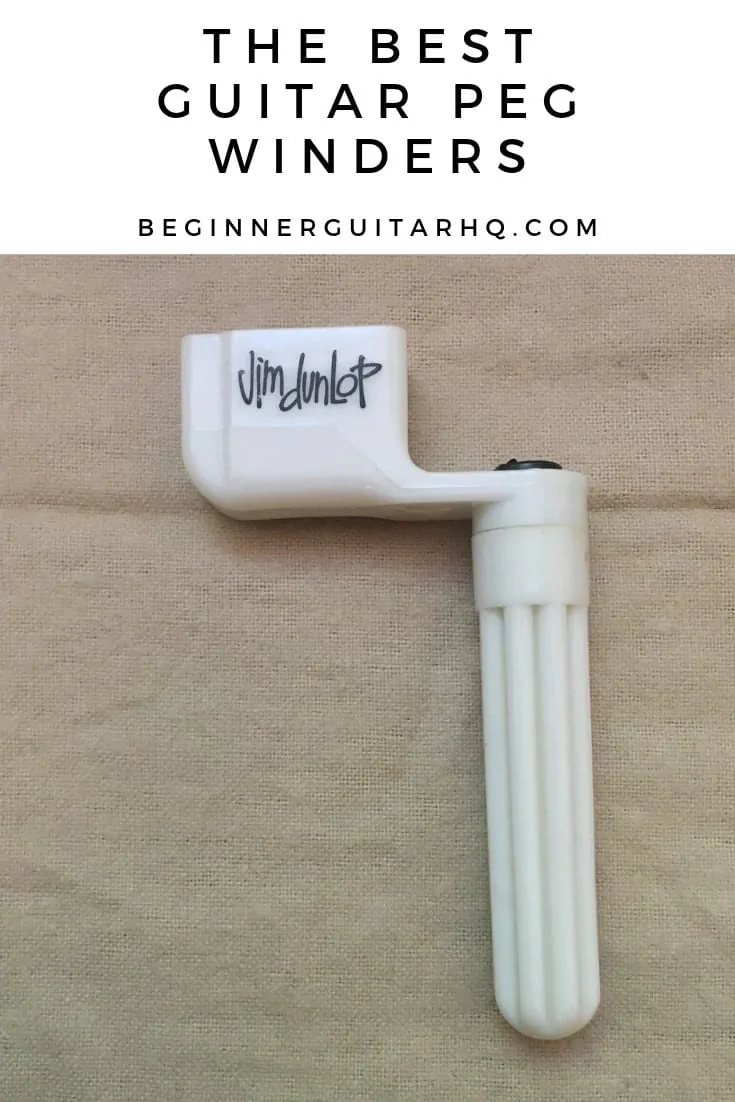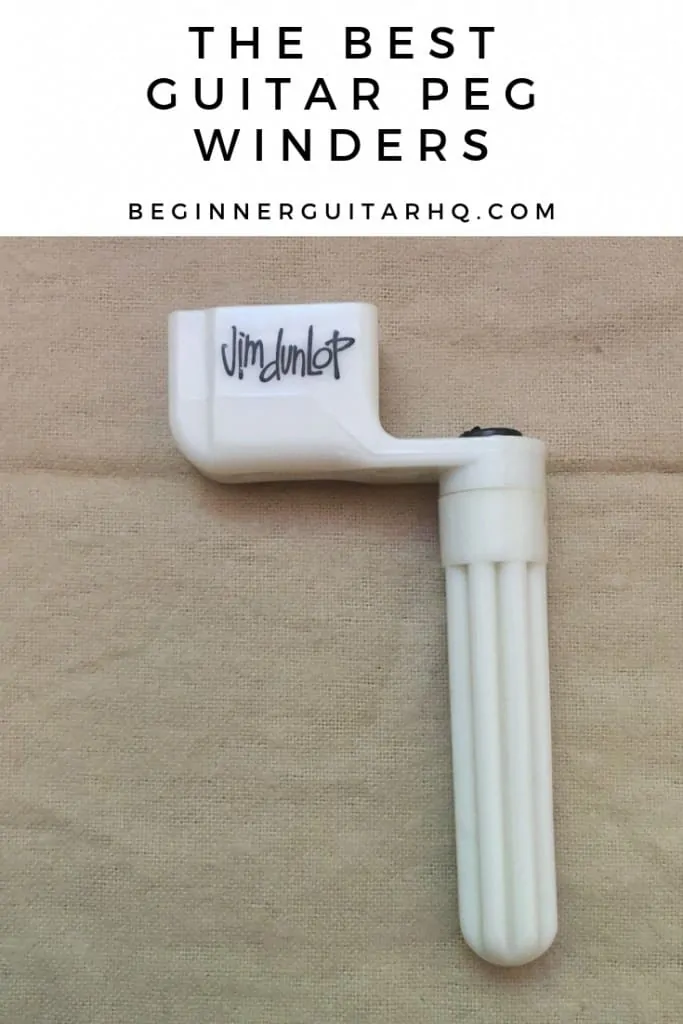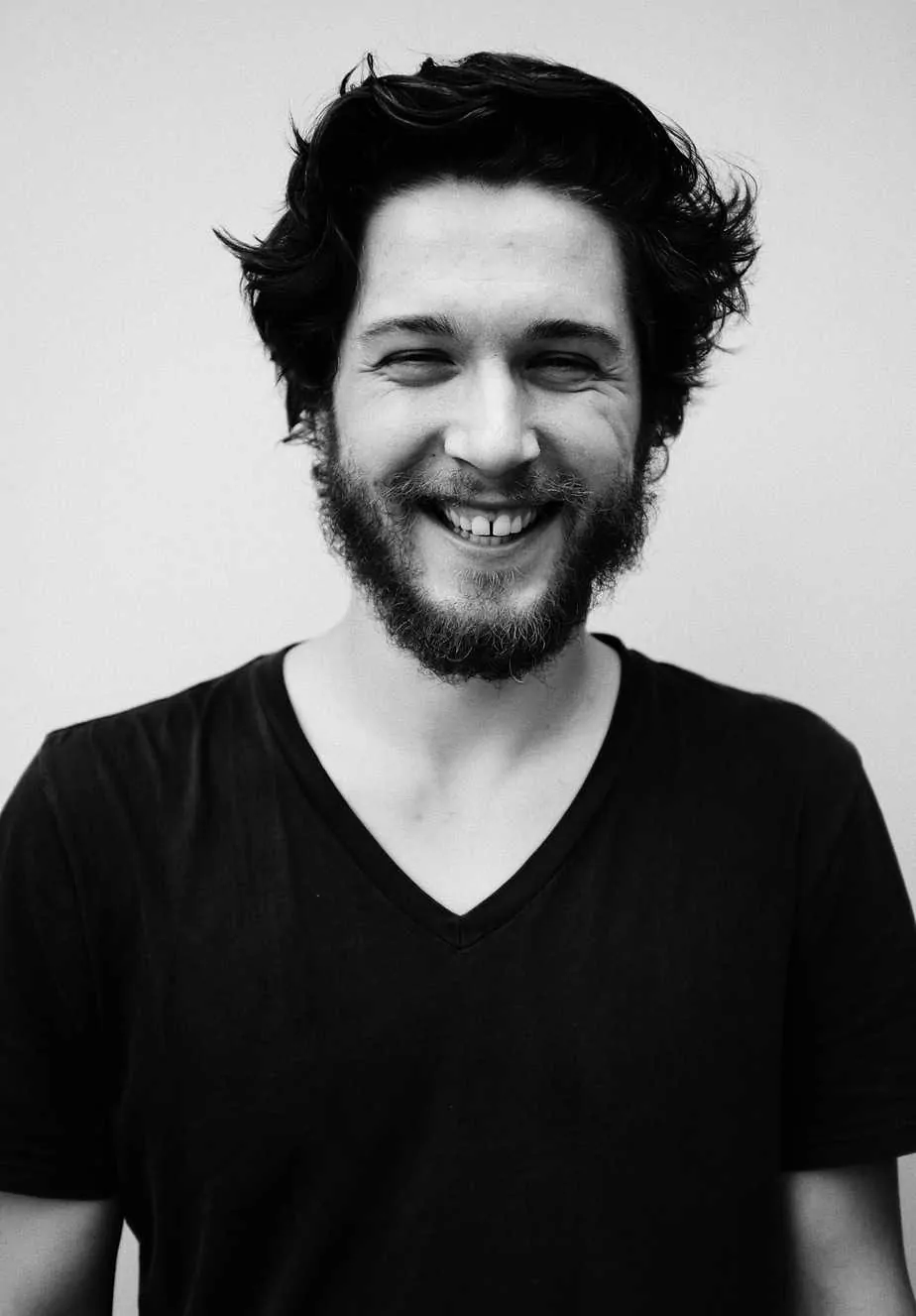 Caleb J. Murphy is a songwriter, composer, and multi-instrumentalist based in Austin, Tx. He's been playing guitar since 2002, writing songs since 2005, and producing music shortly after that. After getting a few (unofficial) basic guitar lessons from his brother, he taught himself guitar the rest of the way. Since then, he tries out any instrument he can get his hands on, like piano, banjo, ukulele, and cheap keyboards from the 90s.