At BeginnerGuitarHQ, we aim to help you learn to become a great guitarist. When learning this valuable skill, you need the equipment to go with it, so we put together helpful reviews that'll give you a head start in deciding what's right for you!
In this important guide, I'll talk you through the best Guild acoustic guitars.
If you're looking to decide which guild acoustic guitar is right for you, then look no further…
A Bit About Guild
Guild was founded in New York in 1952 focusing on jazz guitars. Soon after, the desire to play folk music lead to the production of acoustic guitars which began to compete with the likes of Martin. Their 12-string was also a notable instrument at this time. The D40 became a well-known brand when Richie Havens played with one at Woodstock 1969.
In the mid 90s, Guild was purchased by Fender and the company was descaled and moved frequently. They produced various lines of guitars, including the Standard Series, Guild Special Run and Traditional Series. They had their Traditional Series models fitted with a new DTAR pickup system.
By 2014, Fender had sold Guild to Cordoba. They increased production of the brand and released models like the M-20 and D-20 in early 2016. They continue to own Guild at the time of writing.
Various famous and influential players are known to have used Guild guitars, from Billie Joe Armstrong, to  Peter Hammill, to Paul Simon.
What Should You Be Looking For In A Guild Acoustic Guitar?
In terms of just acoustic guitar, Guild are known for the richness and warmth of their sound. Even their budget brands are made from high quality material, and are blessed with a warm and rich sound.
They frequently use a well-placed cutaway that allows earlier access to frets, while most Guild guitars are sold with a hard case, which helps you out in terms of pricing.
Five Of The Best
Guild D-150 Acoustic Guitar
One of the most well-known series of Guild guitars is its Dreadnaught series. This version is relatively new, and provides the rich, warm sound you'll want from a Guild. It has a spruce top and a rosewood back and fingerboard.
Its sound provides clear articulation at every level of the frequency spectrum, with its bass notes appearing rounded and non-blurry, and its highs sounding crisp and clear. In particular, this acoustic manages to provide a big, loud sound despite a relatively average-sized, centrally played sound-hole. Whether you want balanced, washy chords or blues-infused lead lines, the tone of this guitar will certainly meet what you're looking for.
In terms of its look, it isn't doing anything special (the black pick guard is a particularly grating choice) and I've seen comments from owners who aren't too happy about the strings the guitar is stocked with, but in the long run, the look doesn't change how it plays and the strings can be changed.
Guild M-240E Acoustic Guitar
Personally, this is my own favorite Guild model and my acoustic guitar of choice. It immediately looks the part, with a concert shape you may associate with country guitarists and a red, patterned pick guard.
Its midrange is spectacular, suiting country and folk music perfectly, while its upper range remains bright and powerful. The bass response isn't overwhelming, but it's not bad either- one of the most exciting things about this guitar is that you can fix that problem.
It's an electro-acoustic. Plug it in, bring the bass up slightly with the user-friendly settings on the side of the body and the tone will all be balanced. The 9v battery powers it and the response when plugged in is great, your tone barely changes between the acoustic and electronic versions of the instrument.
While upon purchase you may need to set this guitar up as the action is a little high for some, once you've done so you'll realize the most impressive part of the guitar- its fingerpicking. The sustain is long and the resonance of each fret means you'll be able to alternate chords and fingerpicked lines with ease and a beautiful sound.
One of the biggest downsides is the lack of guitar strap. While you're expected to play this one sitting down, but obviously that isn't always possible; with this guitar it isn't really possible anyway. You'd have to either wrap a strap around one of the tuning pegs (definitely not-advised) or smash your own pegs for a strap in (also not the best shout for preserving tone).
Guild OM-150 Acoustic Guitar
Following on from their acquisition by new owners, Guild dropped their Westerly Collection. A Chinese made series which pays homage to the early days of the brand.
The immediate draw of the instrument is its high-quality wood, with a Sitka Spruce top, an Indian Rosewood back and fingerboard and a Mahogany neck make this not only a high quality build, but also a delight to look at. It isn't far off from the M-240E above, but with a more refined body and impressive finish.
This particular guitar, unlike the M-240E, is more suited to picking that fingerpicking. There is a bright quality from each fret which is heightened by the use of a pick, and in terms of volume, using a pick will really amp it up. While the dynamic range is brilliant, its actual volume capability is nothing particularly special.
You'll be able to articulate with precision, while a scooped midrange boost gives both warm lose and clear highs. Out of the box, this is a great guitar and despite a slightly higher price bracket, is worth the extra spend.
Guild F-1512E 12 String Acoustic Guitar
Going down a slightly different route, Guild is known for the quality of their 12-string varieties. Obviously, buying this guitar only really depends on whether you're looking for a 12-string or not, but if you are, this is one of the finest available.
Built from a Mahogany neck, Rosewood fretboard and Spruce top, this guitar is a higher range purchase. It doesn't have the fancy expense of other models, but it certainly isn't a budget guitar either. Its body is large and rounded, but comfortable to play, and its look is classic. You can easily envision yourself on stage playing 'Stairway To Heaven' with this.
Thanks to its jumbo body, the tone is bassy and projects the low end really well. Combining this with its wash of 12 strings creates a huge sound that will break through any texture, or simply provide the texture. Big, powerful strumming patterns are the draw of this guitar, but it can handle interestingly fingerpicked lines too.
While picking a 12-string is a bit like picking a mandolin, it doesn't take too long to get used to. You'll soon not notice the double strings and, while you think it might, your pick doesn't really get caught between them. Obviously, you won't be smashing through acoustic solos on this thing, because that isn't why it exists, but you can still play delicate melodies and lead sections.
This is also an electro-acoustic model, with the pickups hidden and the controls simple. You can crank up the treble if you think the big bass sound is too powerful, but no matter where you place the tone wheel, the electronic reproduction is always going to be convincingly acoustic.
Guild A-150 Savoy Electro-Acoustic Guitar
This guitar really takes things down another route. Technically, this isn't really an acoustic guitar. However, thanks to its hollow body, you can still play it without an amplifier. It won't be as loud as the others on this list, but it is still a guitar that can definitely be played without an amp.
The reason it has made it onto this list is its exceptional quality. It looks great, has an excellent sound straight out of the box and is built from a high-quality combination of rosewood, mahogany, spruce, and maple. Because of all this, it's not cheap.
When acoustic, the sound is expectedly trebly, but for a guitar more suited for electronic playing, it still has decent bass response. When plugged in, the combination of acoustic sounds and electronic create a unique tone which allows it to be used for both rhythm and lead playing in equal measure.
As this is a hollow body, the sustain is inevitably reduced. However, for many people this would give an exciting sound that you rarely come across. I personally enjoy these shorter, sharper notes as they force you to use this guitar in exciting, uplifting and faster settings.
In Conclusion…
While their name isn't often seen alongside that of Gibson, Fender and Martin, Guild hold their own in the world of acoustic guitars. They may not dip into the world of truly budget guitars often, so if you're on a tight budget they may not be for you, but in terms of pure quality, Guild are always near (or at) the top of the list.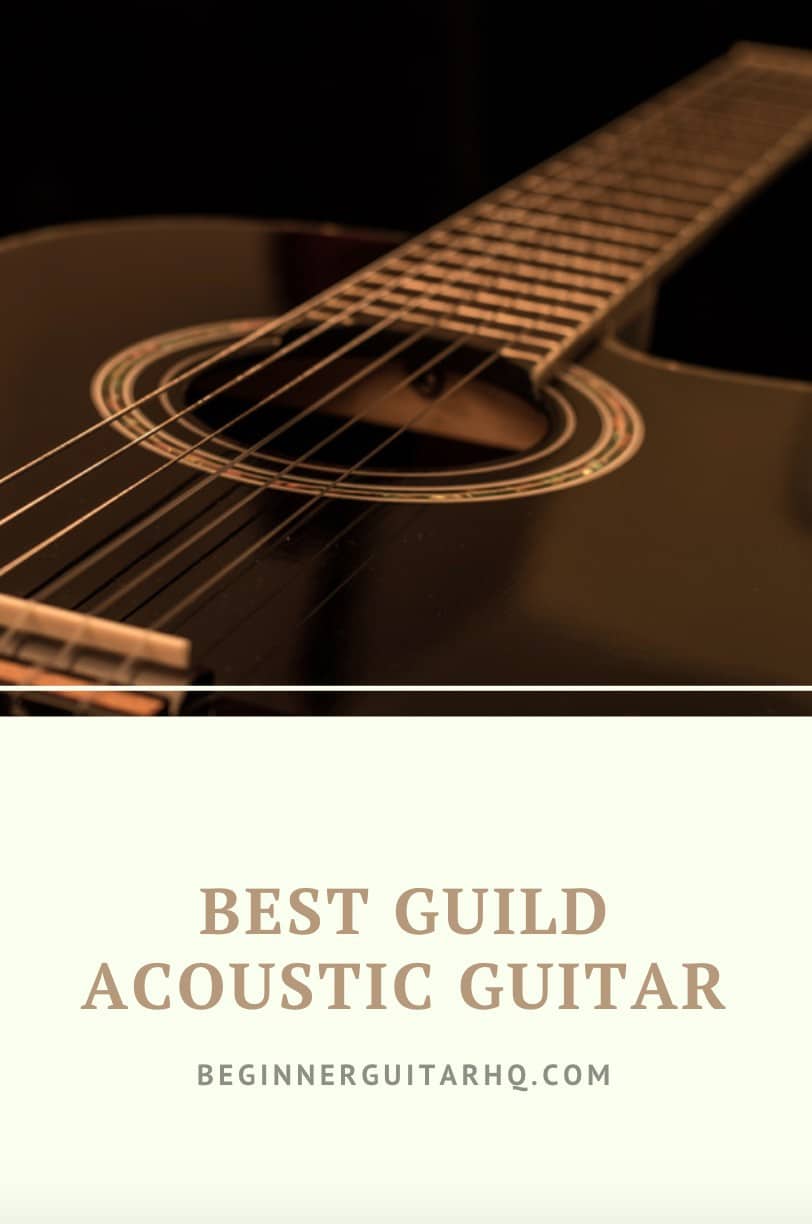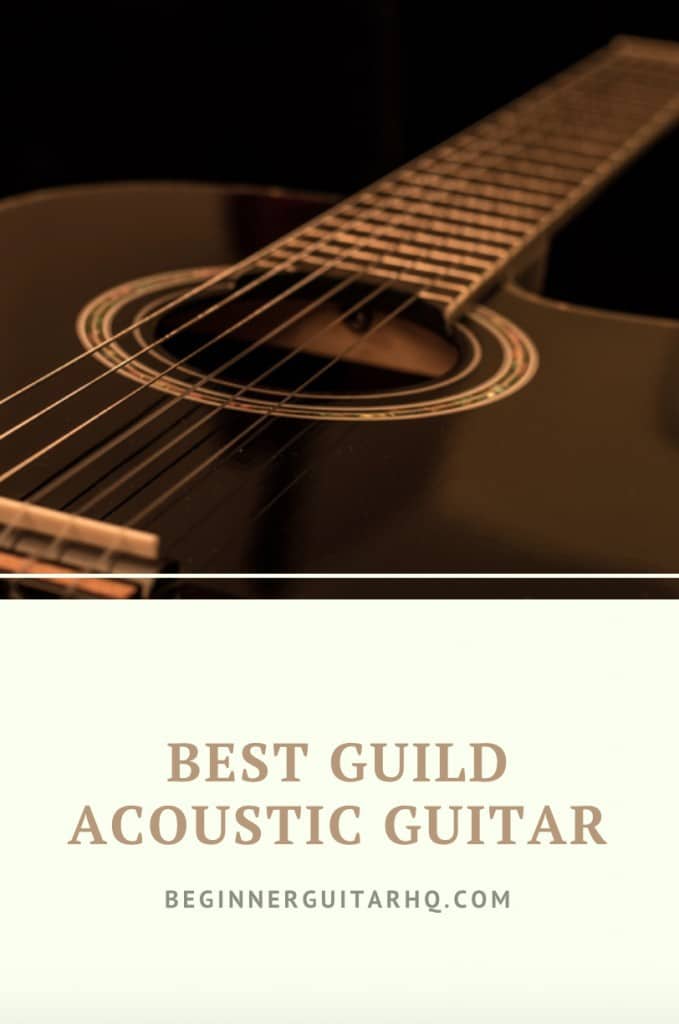 Dan is a music tutor and writer. He has played piano since he was 4, and guitar and drum kit since he was 11.
He plays a Guild acoustic and a Pacifica electric. He has been sent to many festivals and gigs (ranging from pop to extreme metal) as both a photographer and reviewer, with his proudest achievement so far being an interview he has with Steve Hackett (ex-Genesis guitarist).
He ranks among his favourite ever guitarists, alongside Guthrie Govan, Jimmy Page, Jimi Hendrix, David Gilmour and Robert Fripp. His favourite genre of music is progressive rock, which he likes to use as a reference point in my teaching, thanks to its huge complexity in structure, rhythm and harmony. However, he is also into a lot of other genres including jazz, 90's hip-hop, death metal and 20th century classical music.