At BeginnerGuitarHQ, we aim to help you learn to become a great guitarist. When learning this valuable skill, you need the equipment to go with it, so we put together helpful reviews that'll give you a head start in deciding what's right for you!
In this important guide, I'll talk you through the best Yamaha acoustic guitars.
If you're looking to decide which Yamaha acoustic guitar is right for you, then look no further…
A Bit About Yamaha
Formed in Japan in 1887, Yamaha is a brand who aren't just known in the guitar world. In fact, they are the world's largest piano manufacturers and have a particularly successful motorcycle division.
In the 20th century, they grew into the world largest manufacturers of music instruments in general. They've provided pianos, drums, guitars, brass, woodwind, strings and tuned percussion, while also moving into the world of computer products and a vast array of industrial products and home appliances.
Their synths are known across the world, with the first commercially successful digital synth, the DX7 coming from Yamaha in 1983. They also went on to create battery operated keyboards found in schools around the world in the 1990s; the PSS and PSR series. They also own various other brands, such as Steinberg and Bösendorfer.
In terms of guitars, they have created successful acoustic and electric models, despite the brand never really becoming synonymous with guitars. Their first attempts at guitar creation came in 1942.
They've gone on to develop classical guitars, flamenco guitars, electric guitars, electric guitars, and bass guitars. Some of their most recognisable brands include the FG series, the LA series, the C series and the XS series.
While I'll be focusing on the acoustic guitars available through Yamaha, be sure to check out my review of the Yamaha Pacifica if you're looking for an electric Yamaha.
What Should You Be Looking For In A Yamaha Acoustic Guitar?
Yamaha isn't known for its exceptional quality. While they provide a large range of options (some of them to a very high standard) they don't have the same standard and association as the likes of Gibson and Martin. Don't expect the highest quality guitar imaginable, as a lot of Yamaha's products are aimed at a more beginner, affordable audience.
The main problem I have noticed with Yamaha guitars is the strings they ship with in most cases. They are brittle and quite unresponsive, and I'd suggest replacing them with your own personal choice of strings. Obviously, this is totally down to you as strings mostly come down to personal preference, but I'd do some research into what sort of sound/feel you're looking for.
Don't get too overwhelmed by design and look. Most of Yamaha's guitars are quite similar in look, and are nothing overly special. Despite this, a lot of them still have a great sound and great features so don't let a bland look distract you from the most important thing when buying a guitar.
Five Of The Best
Yamaha FS800 Acoustic Guitar
With a cheap price tag and a small size, this guitar is suited to beginners and might well be a dream guitar for a child wanting to learn guitar. While its technically a full size instrument, it's still an easy size for someone with smaller arms to play.
The construction of this one is of pretty high quality too, with Sitka spruce forming the top and rosewood being used to create the fingerboard, you can be assured of a big, resonating sound and a smooth, responsive fingerboard. In fact, this guitar is specifically well known for its high-end, high quality construction. It has a scalloped X bracing pattern which helps push this message through. This pattern can also be found on the rest of Yamaha's 800 series.
In fact, this is one of the top selling guitars on Amazon, and it's no surprise. The sound is big, and gets each element of the frequency spectrum just right, with nice ringing treble sounds for melody lines and higher chords, and a mid which brings out any strumming patterns airy beauty. The lows are good, but obviously this is no bass guitar, so your response isn't as deep as a guitar aiming for a booming bass.
One of the only things I'd say is that your strings may need changing. I've heard stories of the standard strings buzzing as soon as they're attached to the guitar, while Yamaha's stock strings are quite hard to slide around on and may not do this guitar justice.
Considering its small body, the guitar is loud, and considering its relatively typical 'normal' look, it doesn't feel bland or outdated; simply a good, well-structured and affordable model of a guitar type we've seen thousands of times.
Yamaha C40 Nylon String Classical Guitar
When looking for a nylon strung classical guitar, you have to keep your ear open. Take a misstep, and you could be in trouble and end up with a poor quality instrument. Considering that, in theory, nylon strung instruments are cheaper to make, you could be drawn in by an incredibly low price which brings with it incredibly low quality.
Yamaha, as I've mentioned already, are great for beginner guitars. This is still the case in the classical world. This model is built specifically for beginners. While this may well be synonymous with basically just being of lower quality for a lower price, the instrument still holds up quite well.
Its top is made of spruce and the fretboard is rosewood. If you've never played a classical guitar before, you'll notice the neck is quite a lot wider than you may be used to. One of the downsides of this guitar is that due to its low price, the wood is laminate and therefore lacks the projection of a solid wood guitar. Plus, this typically means the wood wouldn't be of good enough quality to stand alone, so make of that what you will.
While this guitar comes with its strings already attached, like above you may want to replace them as they certainly aren't of the highest quality around. The package you buy this with does also come with a lot of extra features that will really benefit a beginner, such a tuner, stand, polish, a gig bag and even an instructional DVD.
In terms of its sound, a beginner will be more than content. As you're getting the Yamaha brand, you have a guarantee of quality and the feeling of the guitar will be basically as you expect. If you're a seasoned player, you'll know this is a beginner model due to the issues with responsiveness and volume, but it's not for you!
It looks like many cheaper classical guitars, so nothing special is going on here but due to its glossy finish, you may end up with fingerprints all over it.
Considering its price, this is a very impressive guitar and one of the finest beginner classical guitars available; though I really do stress the word beginner.
Yamaha F310 Acoustic Guitar
My personal favourite Yamaha acoustic is one with a pretty bad reputation. It's very cheap and surprisingly big, but when I was a beginner, it was a valuable tool.
Having said that, now that I am no longer a beginner the guitar does basically just gather dust, so it can't be incredible in its performance or sound; but then again, the fact that I am no longer a beginner thanks to that guitar, means it must be good for something.
You can tell straight away that this is a well-made and durable guitar, capable of lasting a lot of years and taking a battering along the way. It avoids almost all of the problems a beginner guitar has, such as poor intonation and high action, and instead allows a beginner to learn on an instrument that is easy to control and will sound as it's supposed to.
As with both other guitars mentioned so far, I'd suggest a change of strings, but once you've done that, chords shimmer and the notes in melodic lines are able to sustain for a surprising amount of time.
The body is in the Dreadnought shape, while it is built from spruce (top) and has a rosewood fingerboard. While its glossy sheen may be attractive to some, I find the guitar ends up somewhat too bright and I can imagine that if played in a live situation (which I don't really recommend) you could end up getting seriously distracted if stage lights reflected off of it.
As this comes with a pack of started accessories, this is another exciting example of what a beginner guitar can be when a trusted brand puts it forward. This is a safe bet if you're looking to start up with the acoustic guitar on a budget.
Yamaha JR1 3/4 Size Acoustic Guitar
Sale
This model is specifically aimed at those with smaller arms. Its 3/4 size body means it is noticeably smaller than the other instruments on this list, but this doesn't necessarily mean its quality is reduced. After all, have you seen how small Ed Sheeran's guitar is?
Obviously, the size is going to impact the volume of the guitar. Not heavily, but this guitar is still certainly quieter than the others on this list, so if you're in need of volume, you don't need to look here. Similarly, the size makes the guitar fall into a slightly more trebly area than many of the others. This is surprisingly pleasant and makes for an interesting sound when strumming fast, high notes. However, if you want to play basslines or thick low chords this one may not be for you.
If you have smaller arms, hands or fingers, then this is the instrument for you. With smaller frets, a smaller body and a thinner neck, this is a more accessibly instrument in general. Obviously, if you've got big hands, then keeping your fingers to one fret when far up the neck might prove to be a challenge, so maybe steer clear here.
In terms of look, the guitar is very similar to that of the F310 above, and offers a similarly shiny body. Again, this means the wood is laminated and doesn't speak as well for itself as a guitar trusted with full, unedited wood.
As this is Yamaha, you can also be sure that the components of the guitar remain of high standard. The rosewood fretboard in particular makes sure that the frets are responsive and easy to move around, while the standard strings retain the familiar issue of not living up to the standard of the guitar.
A with everything on this list, the sound isn't going to live up to that of a hugely expensive, legendary brand, but it still works very well for its price. As I mentioned, its treble is high and volume low, but its tone as a whole is still impressive. There is a good mid-range, and it offers quite a punchy sound which makes it good in particular for short, sharp staccato passages over, perhaps, lower strummed chords.
This is a very good choice for someone in the market for a smaller, beginner, affordable guitar. But make sure your standards aren't too high!
Yamaha A5R ARE Acoustic Guitar
I thought it was only polite to mention a slightly less budget-friendly Yamaha guitar, because, despite being outweighed by their beginner options they do exist. This model is a pricey and more than quintuples the price of anything on this list, but does it quintuple the sound?
This is a dreadnaught cutaway design, with a quality of materials you rarely find on the cheaper, more affordable Yamaha guitars. The top is Sika Spruce with special ARE treatment, the back and sides are made from solid Rosewood, the neck from African Mahogany and the fingerboard is Ebony. This gives it a distinct advantage on cheaper models from before you've even held it. S
To play, it is smooth and responsive, and thanks to rounded fretboard edges, the guitar simply feels nicer to play than a typical acoustic. The intonation is spot on and the sustain is impressive for an acoustic guitar. Though this isn't just an acoustic guitar. With a side-on input jack, you can plug this into an amp and take it into a live setting with confidence.
The already impressive acoustic sound is reflected brilliantly through an amp, avoiding many of the typical problems amping up an acoustic comes with, such as a boomy bass or an annoying amount of feedback. Of course, you can control your EQ directly and make this sound even more suited to your style.
Overall, it isn't worth over 5x the price of any of the other instruments on this list. However, it is a very marked improvement in both sound quality and playing style. If you're moving on from one of the beginner models listed above, then this is definitely a wise one to move on to.
In Conclusion…
With so many guitar brands on offer, it's easy to forget that Yamaha create high quality guitars alongside the pianos, synths and various other instruments they make. As you'll have seen from this list, many of their guitars are tailored towards beginners and as such, are a good way to get into guitar in the first place.
Many of them are affordable, while not allowing their quality to dip too far below their more expensive competition.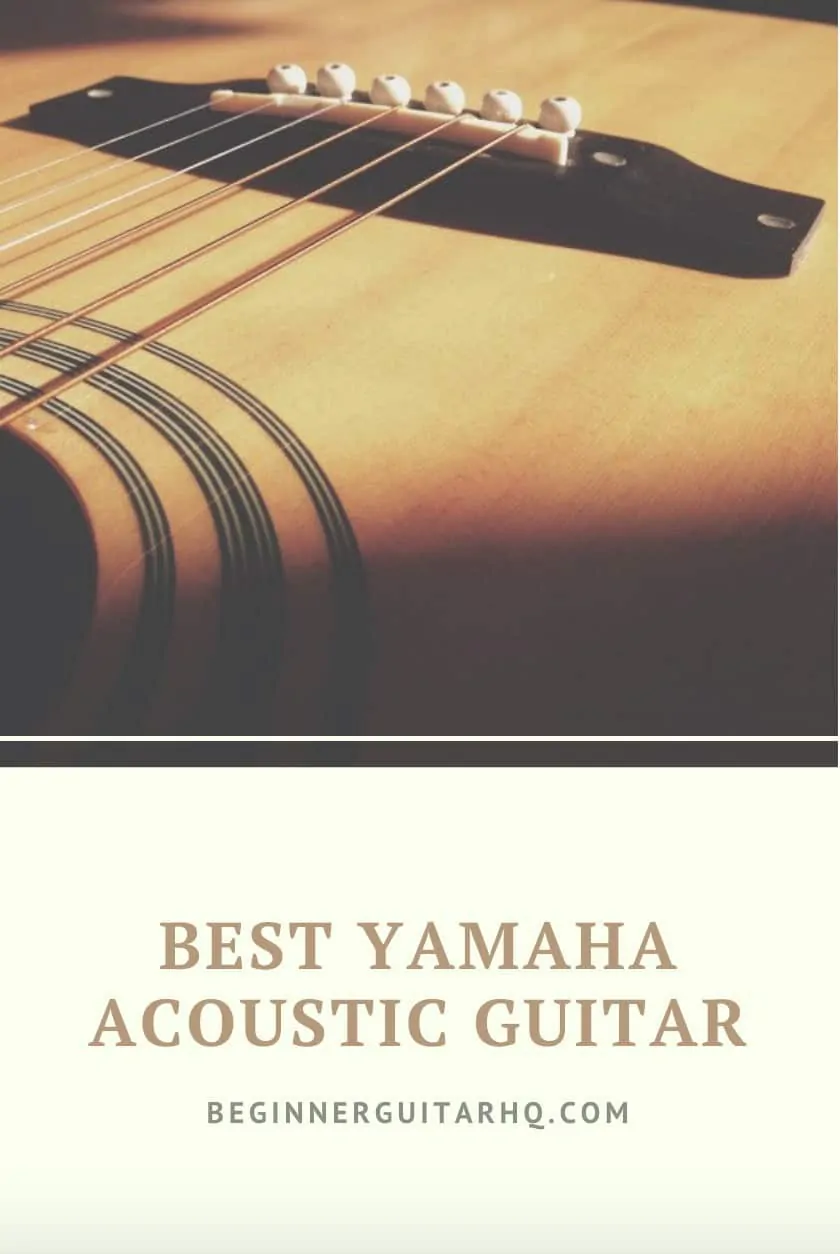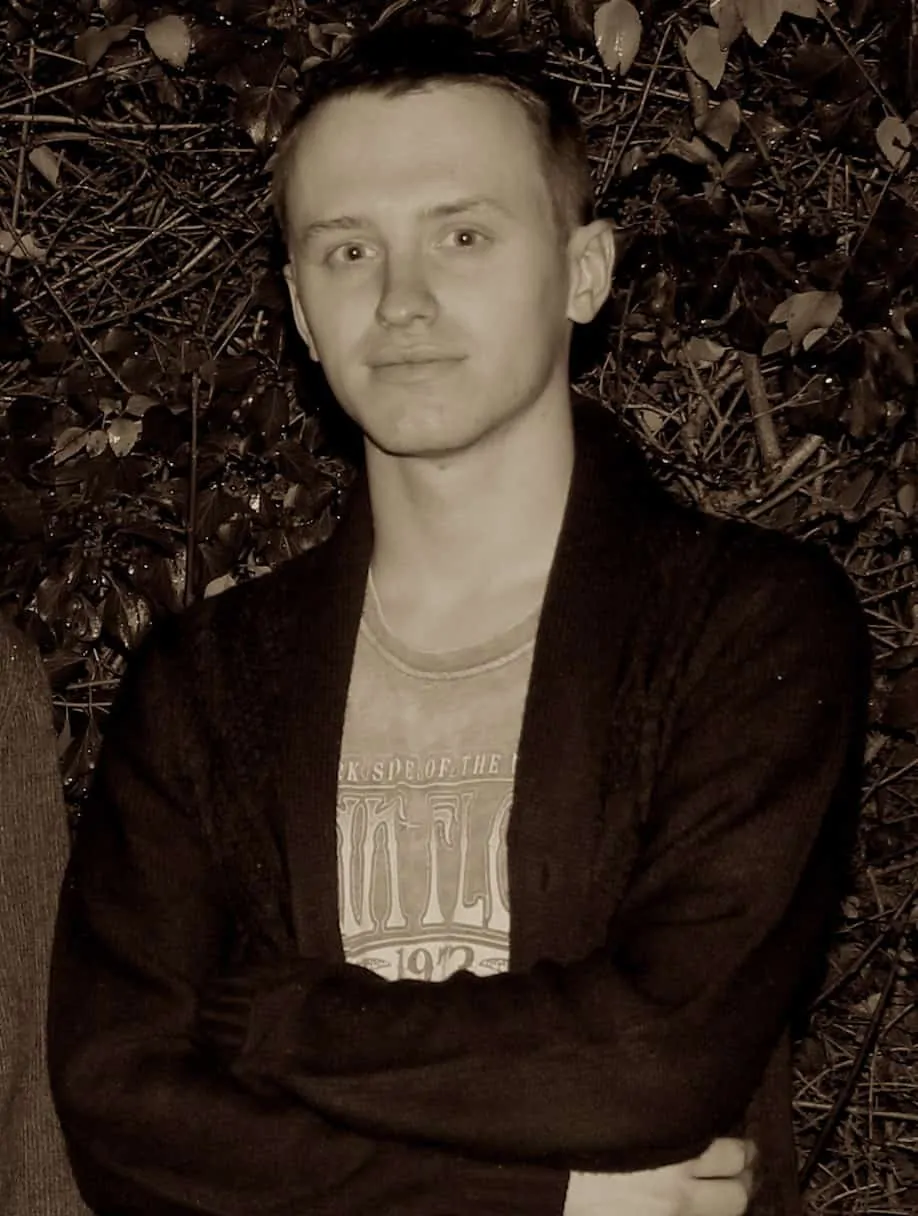 Dan is a music tutor and writer. He has played piano since he was 4, and guitar and drum kit since he was 11.
He plays a Guild acoustic and a Pacifica electric. He has been sent to many festivals and gigs (ranging from pop to extreme metal) as both a photographer and reviewer, with his proudest achievement so far being an interview he has with Steve Hackett (ex-Genesis guitarist).
He ranks among his favourite ever guitarists, alongside Guthrie Govan, Jimmy Page, Jimi Hendrix, David Gilmour and Robert Fripp. His favourite genre of music is progressive rock, which he likes to use as a reference point in my teaching, thanks to its huge complexity in structure, rhythm and harmony. However, he is also into a lot of other genres including jazz, 90's hip-hop, death metal and 20th century classical music.