The octave pedal market is, albeit well saturated, not sufficiently appreciated.
That's because most models are unnecessarily advanced and complex. In an effort to try their best to pack as many features as they can in a small octave pedal, manufacturers often forget performance, price, and ease of use. 
Mooer knew this, apparently, as they took a different route with the Mooer Tender Octaver Pedal Effect. I believe this is one of the best octave pedals you can buy right now, and it's also one of the best pedal effects for bass and electric guitars. 
The Mooer Tender Octave is a small, tight, and simple stompbox that focuses on performance and sounds rather than features. It's a great option for those who don't like or can't afford a bulky device; and a great partner for musicians looking for straightforward experiences.
It's a stealthy pedal to work with. And now we're going to see why we put the Tender Octaver into such high regards.

Mooer is known for building compact, affordable, and simple pedal effects.
If you have any doubts about octaver pedals, there's a small FAQ section after the review of the Tender Octaver.
Before we begin, I'd like to hear from you: have you ever played with an octaver? What's your experience with these items:
Mooer Tender MKII Octaver Review
The Tender Octaver MKII by Mooer is a micro pedal. That means the controls are simple and the design is tiny.
The Octaver creates 8th harmonies as you play. But the beauty of this beast is its simplicity. It is as simple, basic, and easy to understand as pitch shifters can be, and that makes it perfect. 
Any player, even amateur players, would be able to harness the selection of features the Mooer Tender Octaver has without too much trouble. 
It's not large, it's not full of switches, and it lets players focus on what matters, which is playing. 
That means this is a "set-it-and-forget-it" kind of pedal. It's not about its versatility or wide array of possibilities. It's about one (or maybe two or three) sounds you can create with this pedal you would then turn on and off during your live presentations and rehearsals.
It's also ideal if your pedalboard is already cramped. All in all, this small, budget pedal offers a professional experience. It's an admirable device. 
And what we love the most about it is that it works on basses and guitars equally great. But we do recommend it for guitars, and if you're looking for bass pedals instead, check this guide.
There's a Pro version as well but, as most octaver pedals, we just think it's too much. You wouldn't even get to use half of its features, not only because it's quite complex, but also because it gets tiresome and repetitive. 
Overview
The Mooer Tender Octaver MKII is the successor of the original Tender Octaver. And when we said this was simple, we weren't stretching the words.
Nicknamed "MK II", the successor is a micro version reissue of the original pedal. If you missed it the first time, this is your lucky shot. 
It lives up to the micro part: it's really tiny. It's about 400 and wights but 160 grams.
Even so, it ships with a heavy-duty aluminum chassis that packs three control knobs plus a mode selector switch.

Mooer announced this micro pedal in May 2018 due to high demands by worldwide musicians. They announced the PRO version a couple of weeks later.
There's nothing outstanding feature-wise. But that doesn't mean this pedal can't stand on its own two feet.
This budget pedal comes with 3 innovative algorithms that ensure a true analog dry signal coming in and coming out. It also delivers a quite unique polyphonic octave sound with beautiful tonal possibilities. 
That means the pedal has three different octaver modes. Each one sounds as unique as different.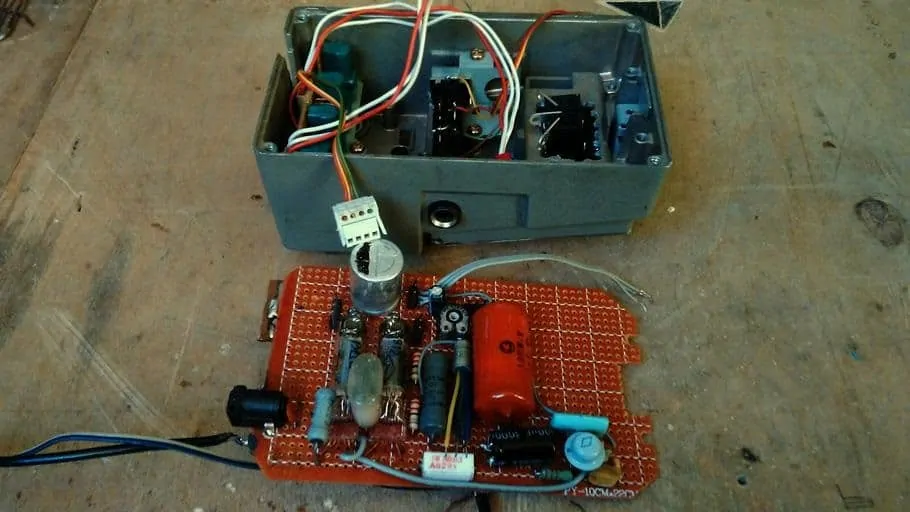 Small analog pedals are usually user-friendly.
Let's sum it up:
FAT: it's a huge lower octave. If you use it with a guitar, it simulates a bass. If you use it with a bass, though, try and play on the higher frets!
TIGHT: is the sharper upper octave, great fro shredding.
SWELL: provides automatic volume swellings.
Keep in mind the Mooer Tender Octaver also has an Analog Dry Through Signal. This technology completely retains the original tone of your instrument. It has this feature because the True Bypass is always on.
Features
As we've seen, this pedal brings you three octaver modes in a simple switch layout.
First, we've got the FAT algorithm. As the name suggests, FAT creates a huge lower octave that can shake the coldest hearts. At the same time, it creates a soft-toned upper voicing for the natural shimmer of the upper octave.
FAT is a superb tool for bass players looking to fill a bassline. It's also a good option for EDM, house, trap, hip hop, reggaeton, and similar modern genres requiring saturated bass lows. 
The TIGHT algorithm focuses on the lower octave with a higher low EQ cut you can set, plus a sharper upper octave brightness. TIGHT goes well with guitar shredders. It's also a great companion for fusion genres and guitar players looking for organ and synths sounds.
Lastly, we've got the SWELL mode, which is equally ready for both guitars and basses. SWELL provides automatic volume swelling of the harmonic tones. It adds a gentle attack to your sound as it feels like a lush tension release. And I say add for this mode keeps the dry signal untouched.
SWELL makes fat guitar riffs or basslines shine. It also excels at creating simulated bass guitar lines or emulating 12-string guitars and creating ambient chords.
You could still use the FAT mode with a guitar or the TIGHT mode with a bass. The results also depend on your current guitar gear.
Take a look on how these modes sound on the following demo video…
Now, proceed to the next section to understand how to use the Mooer Tender Octaver.
Controls & performance
You can do enough with the three knobs this pedal has: 
Sub (to control the sub-octave)
Upper (to control the upper octave)
Dry (to control the amount of raw signal coming out of the pedal).
It also has a switch to swap between the three modes we discussed. Additionally, it has the stompbox switch that turns the pedal on and off. 
Every component is high-quality, and even when it sounds simple, its performance stacks and even tops the most expensive and legendary octave pedals you can find. 
The tone it offers is organic, and natural. It truly sounds like you yourself are dubbing your instrument's voice: there's no hint of digital hacks.
Overall, the tone of this pedal keeps up with professional settings. 
Construction quality
This pedal comes in a sturdy high-quality aluminum alloy. It's a high-grade construction: it's as ready for the gig bus as it is for a clumsy little kid. It can take all kinds of abuse.
Lastly, it has a single color tone that reflects the simple nature of the pedal.
The pedal ships with a 9V battery. You could buy the extra power supply separately.

Full-metal chassis pedals are sturdy. Plastic-made pedals are less reliable, but they are cheaper.
Variety
The Pro version looses what I think makes the MK II so special. 
See, instead of packing 3 octaver modes, it packs 11. But although this pedal gets more complex, there's still a lot of quality behind it.
The PRO version packs additional features musicians have requested from Mooer. The added sweeties include:
Whammy effect;
Detune chorus effects;
Dedicated volume, pitch, and tone controls for sub and upper octaves;
Controls for ambient volume swells;
Stereo outputs;
User presets you can store;
A dedicated footswitch
Professional Alternative: DigiTech Whammy
We could say the DigiTech Whammy Pedal is a legendary device. Is how te White Stripes got their signature "Seven Nation Army" sound.
However, this is the opposite of simple. Instead of providing simple octave alternatives, it also gives a whammy and tremolo effects. Plus, it's a lot pricier, heavier, and bigger than the Tender Octaver MK II.
This is not a bad thing, though, but selling for almost thrice the cost of the micro pedal we're reviewing, you need to be sure you're going to milk every feature the DigiTech Whammy offers.
But if you lean heavily into pitch effects, the Whammy is a great option.
Versatile Alternative: Electro Harmonix Pitchfork
Another option I recommend for octaver seekers is the Pitchfork. 
This is also a simple pedal that's able to move in several octaves at the same time (three in each direction of the fret). 
That makes it more versatile than the Mooer model, but also delivers a device that feels like playing by fire: a couple of wrong tweaks and it completely oversaturates your tone. 
It's also bigger and pricier than the Mooer Tender Octaver. It goes for players with a wider budget looking to experiment a bit with their sound.
Best Alternative: EarthQuaker Devices Tentacles 
Let's compare the Mooer Octaver against a single-purpose analog pedal, the Tentacles.
This is a similar alternative: it's simple, affordable, and quality-graded. However, this is a stripped-down version, as the only thing it has for controls is a footswitch.
EarthQuaker Devices is an amazing pedal manufacturer, so don't get fooled by this design. Their whole deal is making creative alternatives to deliver stompboxes that feel unique and amusingly easy.
Also, the Tentacle looks elegant, and it sounds as good as it looks. The best thing about it is that it adds fuzz to the tone, which is why I can recommend this over the Mooer.
We already highlighted a similarly-built pedal by EarthQuaker Devices. I'm talking about the Acapulco Gold, a simple metal distortion pedal with a single rotary knob.
See how unique and amazing these pedals look? Listen…because the Mooer micro pedal and the Tentacles are at the same price range, we're tented to tell you to get one of each.
In summary
Simple and professional
The simplicity plays a pivotal role on this pedal. Its friendly design makes it able to deliver what it promises to deliver: organic and unique tones that sound nothing like artificial.
Less is more is true with the Mooer Tender Octaver. This stompbox is the proof you can't measure the value of a pedal by how many features it packs.
Instead, the quality, durability, and ease of use of this pedal is something to attract even amateur players. This is so easy to use, so fun, and so unique, I could even commend this was your first bass pedal.
Whereas there are great octaver alternatives (in particular, the Tentacles pedal), the Mooer Tender Octaver pedal strikes a beautiful balance between budget, quality construction, sound, and simplicity. And because it's so durable, it will continue to sound great as it grows older.
Plus, the Mooer Tender Octaver is a budget pedal that can duke it out with pedals like the Pitchfork or the Whammy nonetheless.
Overall, this is a no-nonsense pedal for bass and guitar players needing an octaver for precise reasons. This type of philosophy is why this model is so hugely popular.
FAQ
What is an octaver pedal?
An octaver pedal is a frequency effect (FX) pedal. In particular, this is a pitch shifter.
Pitch shifters raise or lower the pitch of the guitar's signal (or both), and then harmonize the shifted pitch back with the original sound. 
A famous example is the song "Seven Nation Army." Instead of having a bass, the bassy sounds were played with a guitar by using the DigiTech Whammy.
When to use a pitch shifter?
Pitch shifters create interesting sounds and harmonies.
However, the more you alter the pitch, the less dynamic your sound feels. By dynamics, I mean the distance between the loudest hearable noise and the lowest hearable note. And if you decrease dynamics then, naturally, the sound is more prone to get muddy.
Use this pedal carefully and considerately. I'll leave the experimentation up to you, but I can give you a few tips:
As a guitar player to imitate the bass, if there's no bass.
To pair it with fuzz, distortion, or overdrive effects.
To fill a bassline with the fattest sound possible.
How to choose an octave pedal?
First off, you need to understand there are two types of pedals: analog and digital.
Analog pedals are simpler as they are an old design. Although analog pedals are limited regarding how many features they can offer, analog sound if often preferred by musicians.
Digital pedals, on the other hand, are newer and can offer as much as you can imagine. However, a digital pedal might turn your sound into an artificial spaceship in no time.
Simpler pedals are preferred by stage musicians. Versatile, complex pedals are preferred for the studio.
That said, I must add a digital octave can track chords while analog pedals cannot. Analog pedals can only track single notes and usually go up or down a single octave.
So, if you want to play chords and have a wider octave range, digital pedals are the right option.
Lastly, the agreement says octave pedals that add certain levels of fuzz are great deals. That's why I believe the Tentacles is such a great option.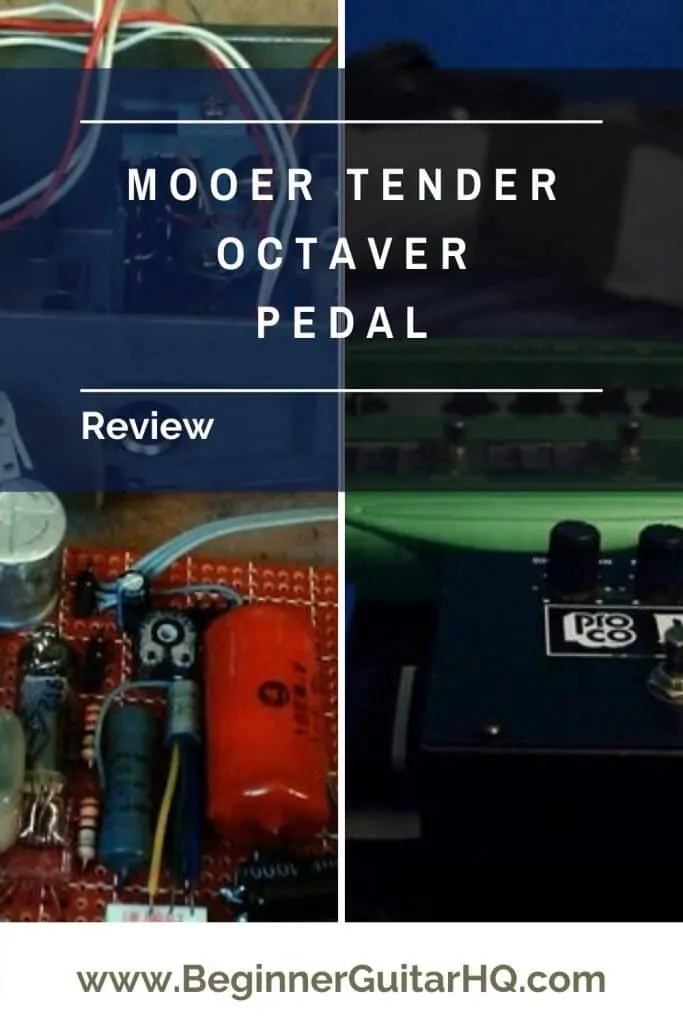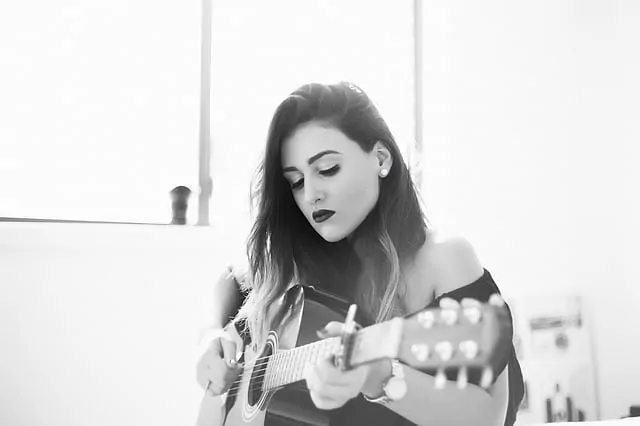 Jen is a guitarist and singer-songwriter who spends much of her time on the road and has lived in 13 cities across 4 continents. She picked up her first guitar at the age of 6 and learned to play by ear shortly after. She received her formal music education at the Berklee College of Music, and currently plays for a few bands in her free time. She has an uncanny ability to improvise creative melodies and harmonies. Her early influences include blues, jazz and rock.