Playing acoustic guitar is supposed to be a fun experience. That's why it's called "playing" guitar, not "working" guitar,  and definitely not "learning" guitar.
No wonder why so many kids ditch the instrument after their first tries. For many, there's no meaning to the word "playing" as it becomes but a grind, a hassle, a repetition.
Gibson's subsidiary Epiphone addressed this issue with the  Epiphone PRO-1 series of acoustic guitars.
Beginner Guitar HQ is reviewing the Epiphone PRO-1 to understand why this is a perfect acoustic guitar for beginner players, amateurs, and children.

The Epiphone Les Paul Classic-T is the PRO-1's electric guitar counterpart: cheap, comfortable, and friendly.
This is a friendly review. Anyone can read this guide and understand what I'm saying, as I believe most people will come here looking for a first-timer guitar.
Epiphone Pro 1 Review
Epiphone is the respected Gibson subsidiary. This Asian-based company produces affordable Gibson guitars and bass guitars. Oftentimes, they use Gibson's designs, pieces, and components and add their own twists to deliver top value instruments.
You could even consider Epiphone is the only brand in the world-building legal Gibson replicas.
What's best, though, is how every Epiphone instrument is tried, tested, and supervised by Gibson.
Epiphone's many years in the music industry have turned them into one of the best creators of easy-to-play acoustic guitars, acoustic-electric guitars, and 12-string acoustic guitars. 
Because they have existed for over a century, all of their guitars are crafted with a legacy full of experience and high-quality standards. And when their product finally reaches the market, they sell for honest prices.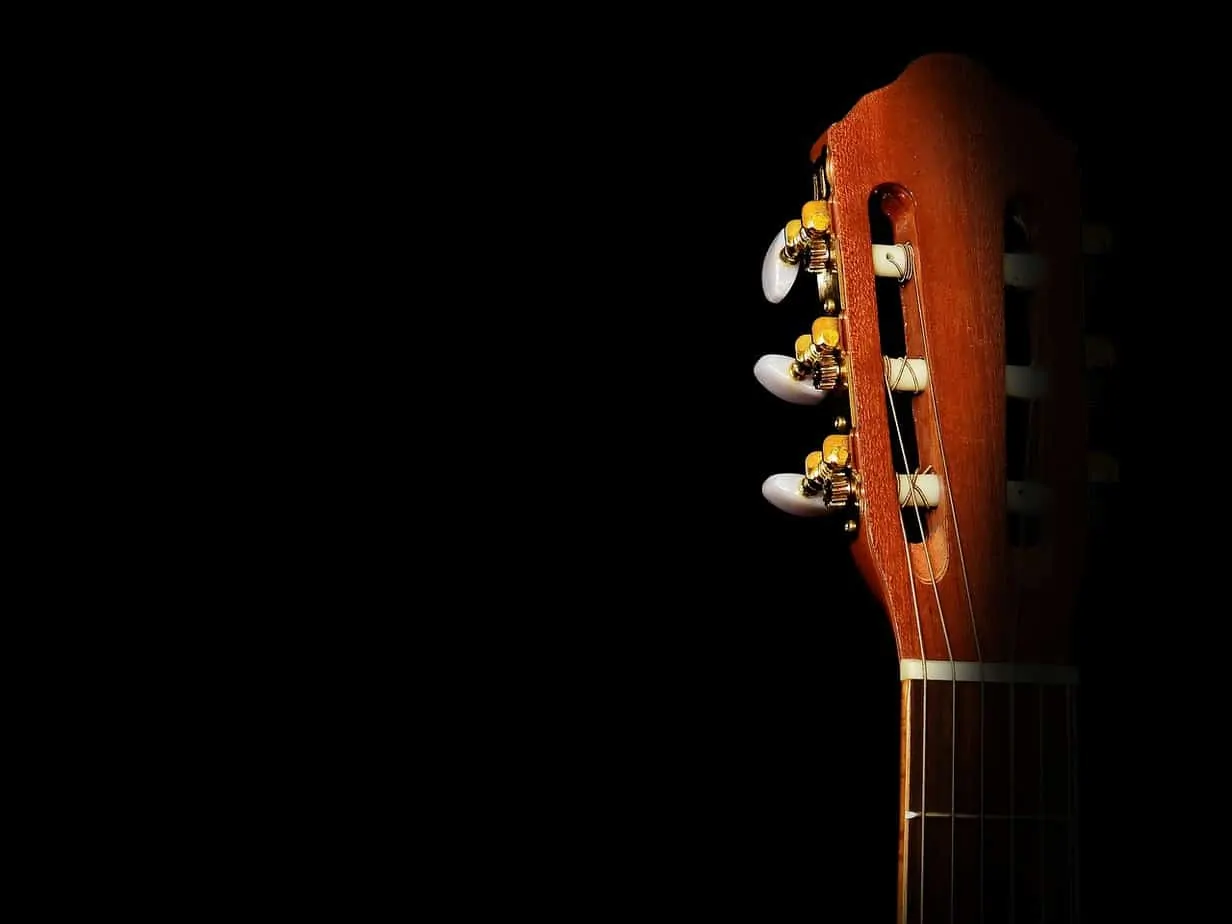 Epiphone acoustic guitars are popular and loved by regular and amateur musicians alike. 
The Epiphone PRO-1 is an entry-level acoustic guitar with a few standouts. It's made for beginners as it provides comfort and maximum playability with a friendly price tag.
Let's see how everything we've said about Epiphone translates into this guitar…
Overview
The Epiphone PRO-1 is a collection of acoustic guitars that houses four models:
PRO-1 
PRO-1 Classic Nylon-String
Pro-1 Plus
Pro-1 Ultra Acoustic-Electric
We're reviewing the PRO-1, which is the simpler model of the series. Both the original version and the Plus versions are steel-string dreadnought acoustic guitars.
If you're unsure about the term "dreadnought," I'm talking about the general size and shape of the guitar. Dreadnought axes are bigger, bolder, and heavier than jumbo and parlor guitars. 
Let's go on…
The PRO-1 is the cheapest guitar in the lineup. It's also one the cheapest Epiphone acoustic guitars. 
Epiphone claims The PRO-1 is designed by the pros so it's easy to play. It's similar to the popular Epiphone DR-100, which is even cheaper than the PRO-1. However, the PRO-1 is slimmer, shorter, and lighter.
We have to see if the PRO-1 justifies selling for a higher price than the DR-100.
Design & playability
The PRO-1 is a dreadnought acoustic guitar with a slim neck profile, light-gauge strings, and a low action fingerboard. 
By low action, I mean the measures and features of the fingerboard enhance chord playing rather than soloing, bens, and other advanced stuff.
The guitar's action refers to how high the strings are above the fretboard. The lower the strings are, the easier it is to play chords. All in all, low action guitars enhance beginner's playability.
It has 20 jumbo frets plus a shorter 24.75'' scale. This combo alone provides enhanced space between the strings and within the frets on a guitar that's a bit smaller and lighter than regular dreadnoughts.
That means the frets and the short scale provide maximum comfort and ease. In particular, the shortened 24.75'' (compared to regular 25.4'' scale dreadnought acoustic guitars, measured from the headstock to the bridge) is a significant change from the standard DR-100.
This guitar is made of select spruce on the top and select mahogany on the sides. It's not made of solid pieces of wood but instead laminated materials, which is a common choice on entry-level guitars. 
Now, the neck is definitely a highlight of this guitar. It's a mahogany glued-on neck made with the Epiphone's EZ-Profile C shape neck. A C-shape neck is designed after the human palm, so it feels natural as you grab it. The EZ-Profile is an enhancement of this timeless design more suited to the softer palms of amateur players.
Add to that a well-oiled rosewood fretboard with the PRO-EASE lubricant. It feels smooth and soft on your hands. Furthermore, the fingerboard has a five-ply top binding, a finishing feature that increases the durability of the guitar's color as well as its natural oil.
Taking everything into consideration, Epiphone scored what this guitar needed to be in order to suit the needs of beginner players and children.
Bottom line, this guitar is easier-than-ever to play. You won't find anything like it from such a reputable brand.
And, what's best, this guitar looks great and ships in three different eye-catching colors: Blueburts, Ebony, and Wine Red. Plus, the natural finish of the wood shows great on each color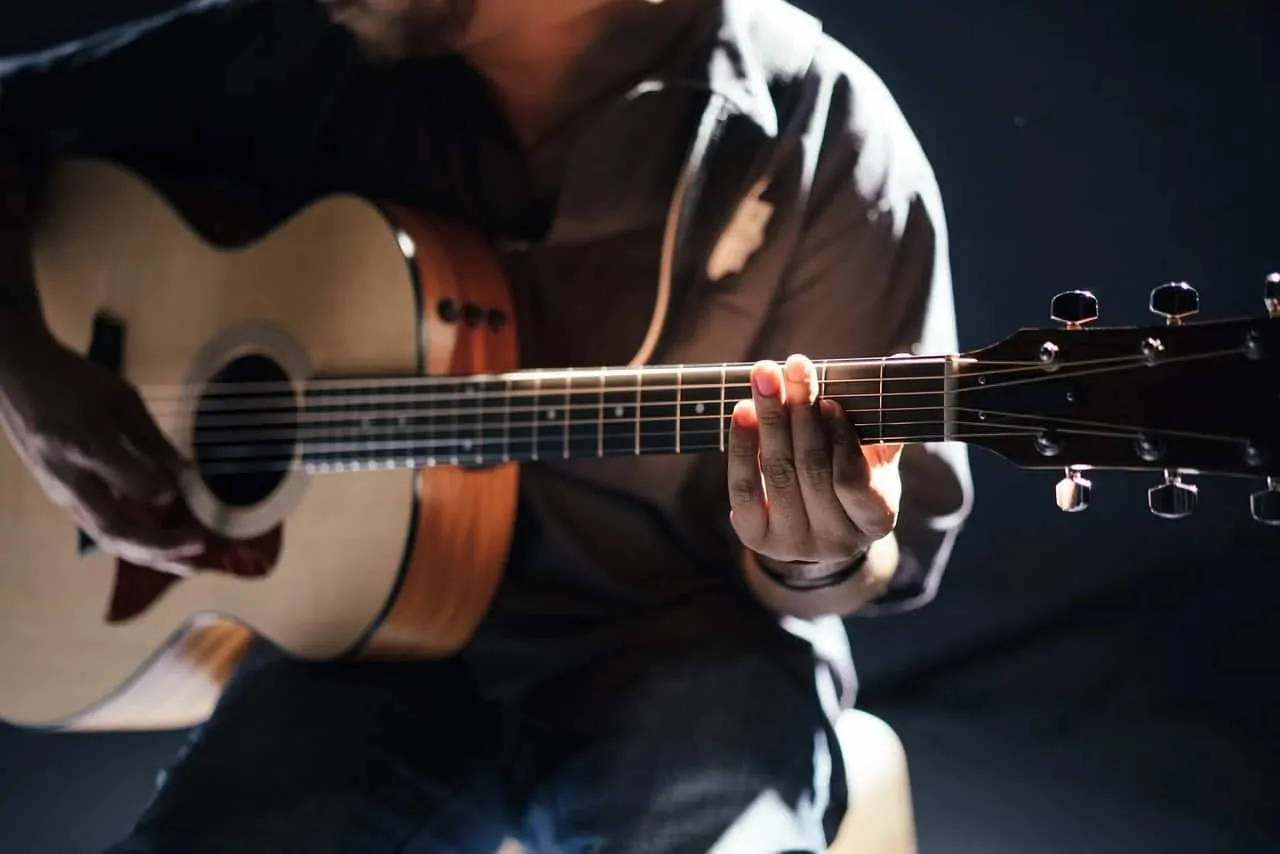 The shortened 24.75'' scale makes the PRO-1 a good companion for children.
Hardware
By "hardware," I mostly mean the bridge (sitting at the beginning of the body to hold the strings) and the tuners.
The tuners are also a highlight of this guitar. The PRO-1 has deluxe pieces that provide precise tuning. It means this guitar can hold its tune during long practicing sessions, trips, and even beyond.
You could even get a tuned guitar right out of the box, which is an amazing feat for a beginner's instrument.
If you need to know, these tuners have an 18:1 gear ratio, which gives you a smooth tuning action. That means you'd have to turn the tuner 18 times to make the string go round a full revolution. An 18:1 ratio is found on guitars selling for at least thrice the price.
Regarding the bridge, we've got an EZ-String rosewood pinless bridge. Because it doesn't use pins, which means (in theory), the string's changes are easier than other acoustic guitars. 
A guitar's bridge has saddles, which are little pieces of wood holding the strings tight. There can be one saddle, or there can be six (one for each string), or something in between. 
This particular bridge has a GraphTech NuBone compensated saddle plus its matching nut. It's a single durable piece that "compensates" the length of each string to keep everything equally tight. It's also made of a better material than plastic and has similar tonal properties than premium Tusq material by GraphTech.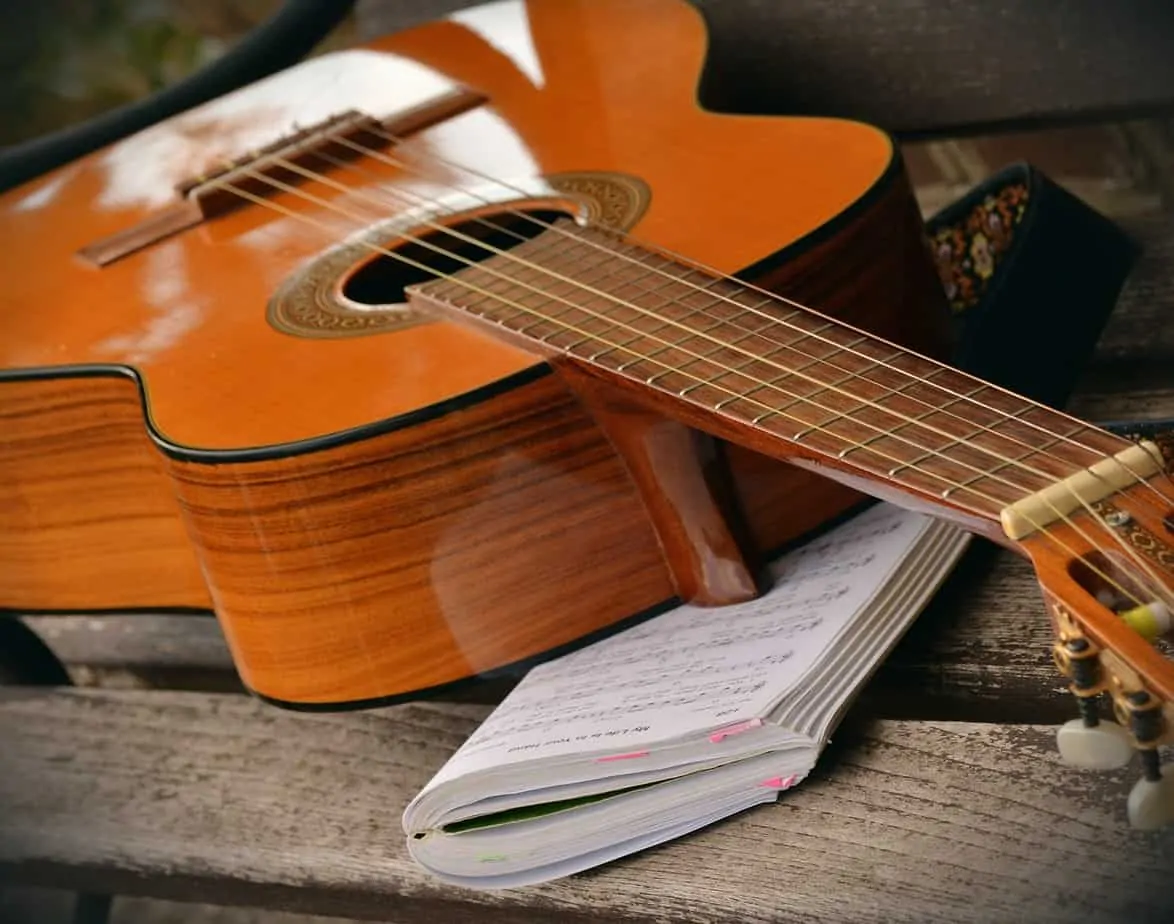 The PRO-1 ships with low gauge strings (light and slim strings).
Sound
We've seen the design and the hardware of the PRO-1 is quite a special and appealing acoustic guitar for beginners.
In short, it sounds good as the tone is generally crisp and vibrant. It also has plenty of natural resonance and it's loud enough for your room and your practice sessions.
But it sounds like what an entry-level guitar should sound like. Furthermore, the sound doesn't age well as it does on solid top models.
It's better for you to check how it sounds in the video below. I believe it sounds pretty and mellow.
Drawbacks & alternative
I think this guitar is a perfect beginner's acoustic guitar. It's cheap, it's easy to play, and it's definitely not a piece of trash.
There are different alternatives I could name, though. One of which is the Epiphone Les Paul Classic-T, which is a solid-body electric guitar for beginners. It was released at the same time as the PRO-1, and it's also aimed to be a fun model for beginners.
I'm impressed that this guitar comes with a built-in tuner system, the Min-ETune. Without the tuning system, this Les Paul guitar would steal be an absolute bargain. But consider this tuning system has a technology only available on guitars selling for a thousand dollars.
The Min-ETune system accurately changes the guitar's tuning in seconds. Much faster than what you could do it manually with a tuner. 
If you're here reading as an advanced or intermediate player looking to buy a budget acoustic guitar rather than a beginner's choice, then I must link you to our prior Jasmine s35 review, a budget option with a great sound.
Now, another option I can recommend for you is the Gretsch Jim Dandy acoustic guitar. This is a parlor guitar, which means it has a smaller design. It's made for children and for house play.
Variety
Amongst the four models of the PRO series, the PRO Plus delivers several notable upgrades over the other alternatives.
The improvements deliver better sound, better action, and better intonation. The build quality is also flawless. And because this guitar feels so comfortable, it's hard to put down.
However, it delivers all of that for almost twice the price.
Then, there's the PRO-1 Ultra option. This is a budget acoustic-electric guitar with a solid spruce top and laminated mahogany on the body and the neck. Still, this is an extremely easy-to-play instrument.
Why do I like the Epiphone Pro 1?
The PRO 1 beginner's acoustic guitar features a superb performance for amateur players. The kind of playability this guitar has is usually reserved for pricier instruments.
That's what makes the PRO-1 so valuable for amateur players and children. It turns the process of learning how to play guitar into a fun experience.
Beginners can still develop the same techniques on this guitar, but the rewards come faster. In the long run, this guitar encourages people to keep playing. 
The PRO-1 Plus and the PRO-1 Ultra have some extra features seen advanced guitar players can appreciate. I would put these two models on the intermediate guitar market.
For example, PRO-1 Plus is a great acoustic guitar for electric guitar players looking to play their first steel-string acoustic guitar. Meanwhile, the PRO-1 Ultra is an affordable electro-acoustic guitar ready for the stage.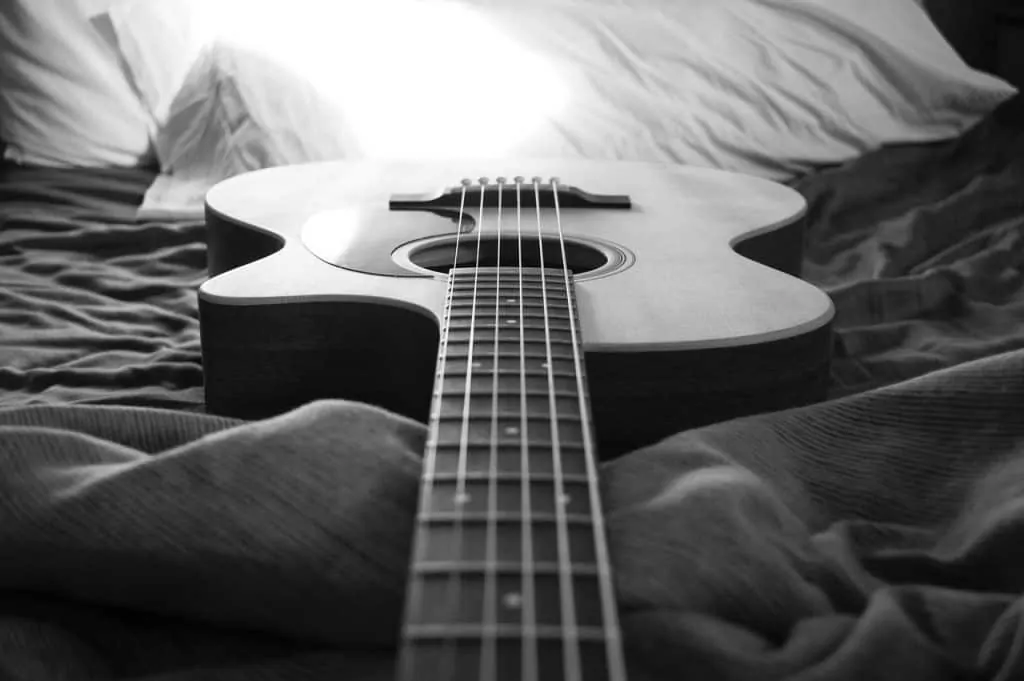 The Epiphone PRO series is professionally-designed easy-to-play guitars.
In summary
Epiphone really put some effort and heart into making a beginner's guitar that stands above its peers. They also were very careful about what "cheap guitar means." In this case, "cheap" only means a low price tag for it doesn't translate to the playability, hardware, or features of the guitar.
In particular, the neck of the PRO-1 is pretty special. Everything about it represents a true benefit for the common player.
The sound, though, doesn't stand out as something above its price range. It's just the sound of the average acoustic guitar. And although there's nothing special about it, it's vibrant and clear enough to survive your learning process.
See, a guitar like this is meant to be replaced, eventually, when your skills rise up for better moments.
In the meantime, the PRO-1 (and the rest of the PRO-1 series) are wallet-friendly alternatives for beginners looking for the most rewarding learning experiences. Likewise, intermediate and advanced players could also like this guitar as a fun practice tool to keep around. 
All in all, the PRO-1 is an impressive beginner's guitar. It packs everything that matters to amateur players.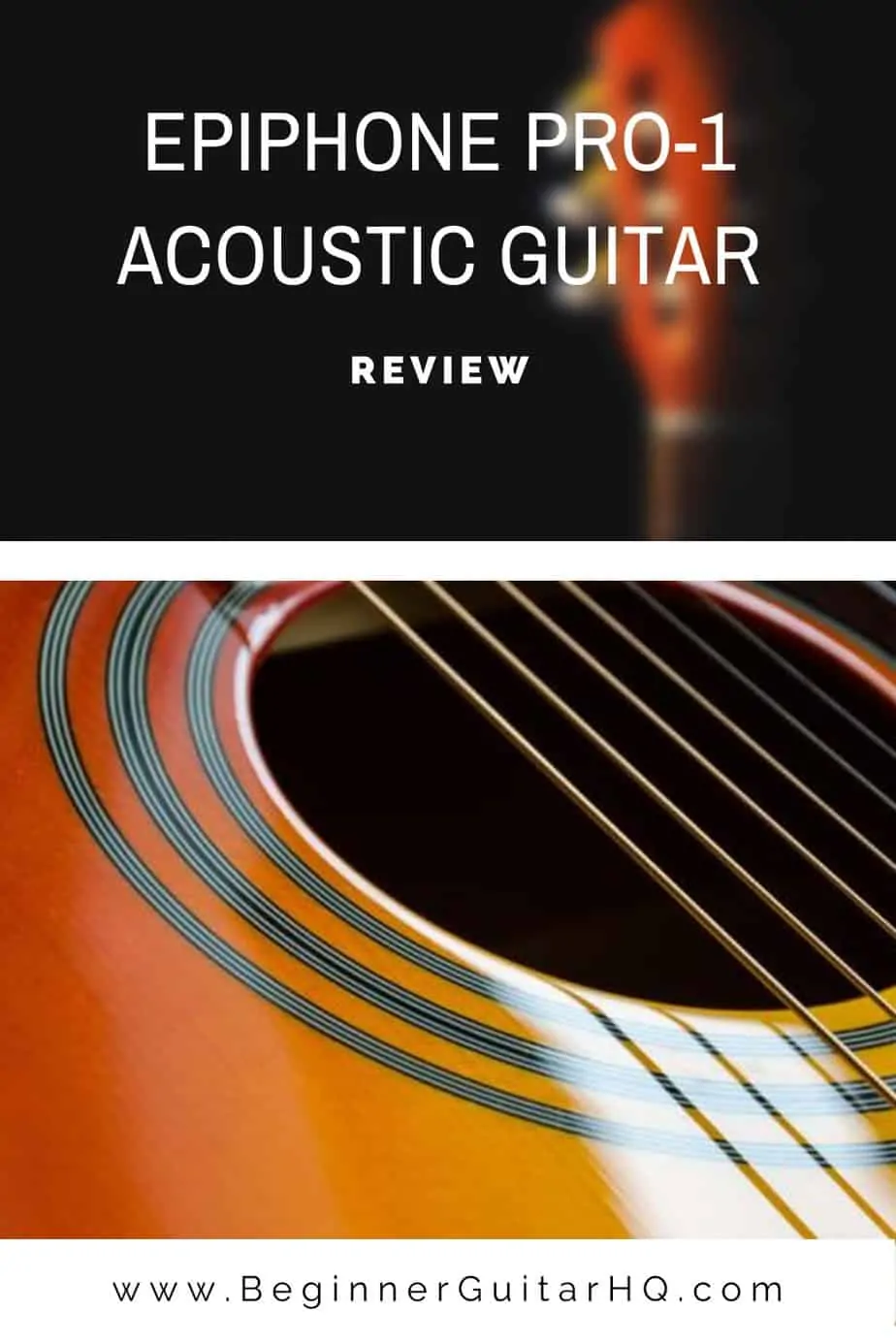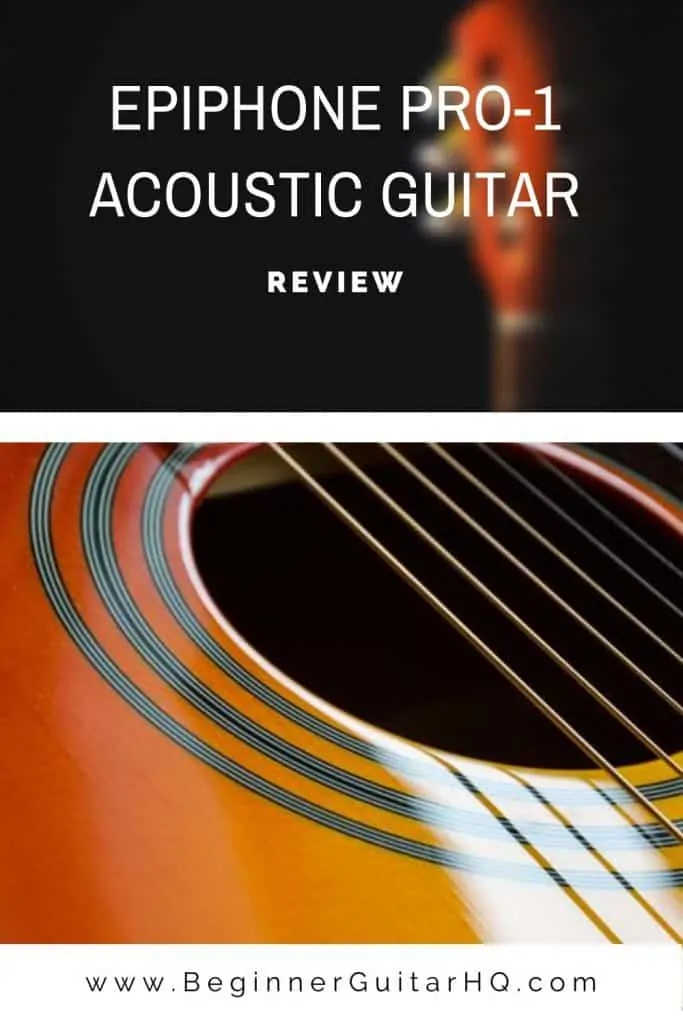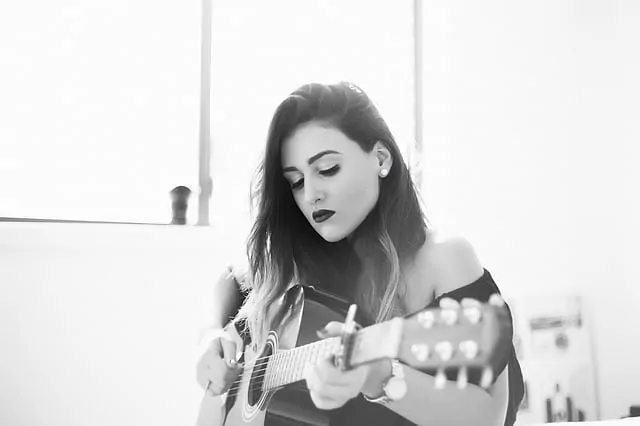 Jen is a guitarist and singer-songwriter who spends much of her time on the road and has lived in 13 cities across 4 continents. She picked up her first guitar at the age of 6 and learned to play by ear shortly after. She received her formal music education at the Berklee College of Music, and currently plays for a few bands in her free time. She has an uncanny ability to improvise creative melodies and harmonies. Her early influences include blues, jazz and rock.