The British music company is known for its top-value Orange amps for guitar and basses. We at Beginner Guitar HQ have constantly chosen Orange for our top amp reviews, like our recent top combo amps list or the prior best amps for metal selection.
The brand provides professional and amateur musicians honest solutions for their needs. And by honest solutions, I mean honest prices and top-notch quality.
Because they hold a pristine reputation within the music industry, we've decided to check one of their less popular items, which is the Orange O electric bass guitar. We're going to see why this is such an interesting bass guitar and why it can catch the attention of sound purists, vintage seekers, classic rock players, and Fender guitar lovers.
Looking back at music history we can see some of the biggest bassists we've ever heard using an Orange amp. The list includes Tom Petersson, John McVie, and Geddy Lee. However, we're here to talk something about Orange aside from its fine selection of loudspeakers: the retro-made 4-string Orange O bass by Orange.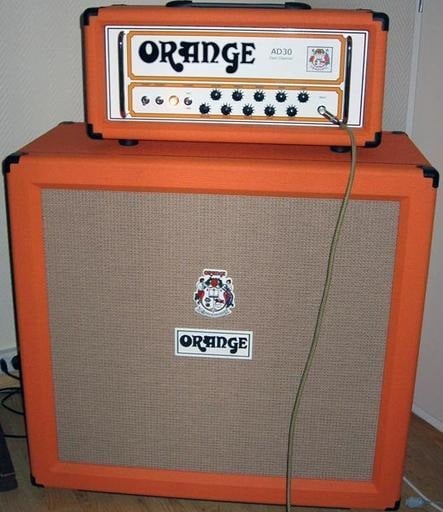 Orange was founded in 1968 in London by musician Clifford Cooper.
Before we begin, though, I want to know something about you: have you ever tried an Orange amplifier? Do you think their reputation is well-earned? Leave it on the comments below!
Orange O Bass Review
The Orange O bass is a creation of Orange's Technical Director and Lead Designer Adrian Emsley. Right from the get-go, we know this instrument was made by the right hands.
He intended to create a vintage-looking bass with an authentic retro tone. And although he did not create an "instant classic" as he wanted, he did manage to deliver a bass that brings together all of the knowledge he has cultivated over decades on a truly beautiful instrument.
Take a quick look at the Orange O and you'll feel like hanging it on your trophy wall:
Here's my quick insight: I believe this is the best retro bass sound you can get on a budget. It sounds like the Sabbra-Cadabra-era Black Sabbath…and it can go all the way up to old school Era Vulgaris Queens of the Stoneage…or something in between:
The O Bass is made in China and sports a similar vibe to Hofner's Club Bass albeit built on different materials.
Overview
The main hook of the Orange O is its sleek lines, retro aesthetics, and impeccable orange or black finish. Aside from its looks, though, the O bass delivers quality where it matters to the bass player.
Plugging this bass to a decent-quality bass amp delivers a sound full of personality and color. It's familiar, as its retro. But it's also unique, something only Orange's Emsley could craft.
It has a secret, a reason why the sound is so powerful: it has a very distinctive sonic pin with its custom-wound split-coil pickup design.
We're also looking at an enigmatic bass that seemed like it wasn't going to reach the audience ever.
This bass made its first appearance during 2014's winter NAMM show. It was hidden from the public at first, but when videos of the O bass began to leak all over the internet, the company received hundreds of requests to put it in production.
That means the O bass wasn't intended for the market at first, but now it has amassed a cult following of sorts. In fact, the Orange O prototype lasted for a couple of years, and the company only started mass producing this instrument as recently as late-2016.
Body & Design
The enigmatic O is a solid and quality construction. Let's see:
Design: it has a custom Orange design with a single-cutaway that looks nothing like other basses in the market. If I had to name inspirations, though, I could say a Gibson Les Paul guitar or a vintage Silvertone Bass.
Tonewoods: the body is made of Okoumé, a lightweight African wood, and it's topped with a basswood veneer to increase the bassy sounds. Okoumé is similar to mahogany, which is present in almost every mid-level instrument. However, the African material is lighter and more resonant than most tonewoods.
Neck: this is a maple bolt-on C-shaped neck that houses an ebony fretboard. The main advantage of the neck is its dual-action truss rod. The truss rod is a steel or wooden bar that runs within the neck and stabilizes the neck's curvature. A dual-action truss rod is quality hardware that ensures maximum balance, stability, and durability.
Size: this is a long-scale 34'' bass, which is the standard choice for 4-string bass guitars.
Frets:  it has 20 medium-jumbo frets, which is more than enough for even the mightiest bass player.
Finish: the O Bass comes in black, sunburst, or orange finishes. The sunburst and black versions have definition-enhancing ABS binding that increases the retro looks.

The Orange O is a lightweight long-scale bass.
In particular, an ebony fingerboard is a premium choice, and it's very rarely seen at this price range.
Another quality design choice is the angled headstock. Orange decided to keep it like so to increase the string's tension and prevent dead spots on the fretboard.
There're other things we should name about this bass. For example, the beautiful Orange logo on the headstock atop the maple neck has a white finish. It combines perfectly well the oversized tuners.
You also may scream "Les Paul copy!" as you see the O, but as you go deeper, you'll realize this bass looks like a fine-tuned Les Paul with its beveled edges, tortoiseshell scratchplate, and cream binding.
By the way, there're no hints of the cheap basswood on this bass as the detail is coated black with an Off Black finish that also covers the screws of the bolt-on neck, as well as the backside of the headstock.
Lastly, the O bass has Pearloid dot markers on the frets. Plus, the finish itself on the ebony fingerboard is perfect as it's smooth, oily, and has no hints of scratches or mistakes.

The black finish is only on the Sunburst and Black versions.
Hardware
The hardware of the Orange O is also something to consider as quality add-ons.
It has a top-loading nickel bridge, similar to what you would find on Fender basses. That means it looks flimsy, but it does the job perfectly well with its four adjustable saddles.
In particular, this vintage-styled bridge increases tuning stability and provides a good sustain.
On the headstock, we've got open-gear tuners with cloverleaf buttons. Open-gear tuners great-value machines that hold the tunning longer. Plus, they are easier to install and uninstall if you need to trade up the hardware.
Either way, these retro tuners do their jobs and match the Buick aesthetics of the Orange O bass.
However, if you would like to improve this bass all the way up to professional level, you could start by the bridge. Why? Because I really love the pickup configuration in the O bass: a custom-wound split-coil humbucker that appears to have no limits as to how hard it can go.
Pickups, electronics & sound
The O has a single wound split-coil in the middle position. Coil-splitting means the humbucker turns into two coils of wire and two magnets used together. These coils have opposite polarities, which is why they cancel the hum. More so, they produce a heavier and thicker tone than regular humbuckers.
In essence, then, a wound pickup works like a single-coil but has the output and the hum-canceling features of a humbucker. Check this pickup guide for more info.
There's a catch, though: with simple pickup configurations come simple electronics. Unsurprisingly, the O Bass offers but a Master Volume and Master Tone knob.
The one pickup growls and screams as much as your wildest dreams can hold true nonetheless. This bobbin is a very solid pick for the price.
See, we've reached the beauty of the O-Bass, which is its big, bold, and raw retro sound. That's why I said this instrument delivers where it matters.
Once you plug this in, the baby reveals a well-balanced bass response. In particular, the bass sounds are fat and pristine, the mids are punchy (much like Fender Precision basses), and the highs are rich and filled with overtones.
Dig in towards aggressive territories with a couple of bass distortion pedals and you'll get a harmonic grind that sounds like the rock 'n' roll Gods waking up from their slumber.
No matter the setting, either the studio, practice, rehearsal, or the stage. The harder you play, the harder it growls. The O-bass begs to be played aggressively.
And, oh boy, the funk, the jazz, the blues, the rock 'n' roll. This bass is all about the true genres of music, the ones you can play with guitars, drums, and basses. It's all about the Motown.
The overall sound is well-articulated, fat, and resonant. Overall, the coil-split humbucker delivers real power and growl, and it's particularly strong at the low-mid range. Even though it has limited controls, it does have some versatility for rock, blues, jazz, and other classic genres.
If you need more info on bass pickups, check here. Otherwise, let's go on…
Playability
Even when okoumé is a light tonewood, this bass guitar might feel a bit heavier, especially for young musicians, children, and small people.
That said, the weight leans heavily into the neck side. That means playing sitting with a strap could be more of an inconvenience than playing standing up.
Now, if you're an adult, this shouldn't be a problem. But it's something to consider.
Next up, I must commend the fast action neck as it's made for smooth playability and easy access to all of the frets. Because the shape is similar to a Les Paul guitar or a Hofner bass, there're no curvatures getting in the way of the last frets.
Orange O Bass specs
Design: single-cutaway design (similar to a Les Paul guitar)
Tonewoods: okoumé body, maple neck, ebony fingerboard
Neck: Slim-C-shaped bolt-on neck with a Dual Action Truss Rod
Scale:long-scale bass guitar (34'');
Fingerboard: 20 medium jumbo frets
Pickup configuration: custom-wound split-coil humbucker
Controls: Master Tone Knob & Master Volume Knob.
Tuners: open-gear tuners
Bridge: nickel top-loading 4-saddle bridge
Finish: Off-Black / Teardrop Sunburst / Orange
Weight: 7.5 pounds (4kg).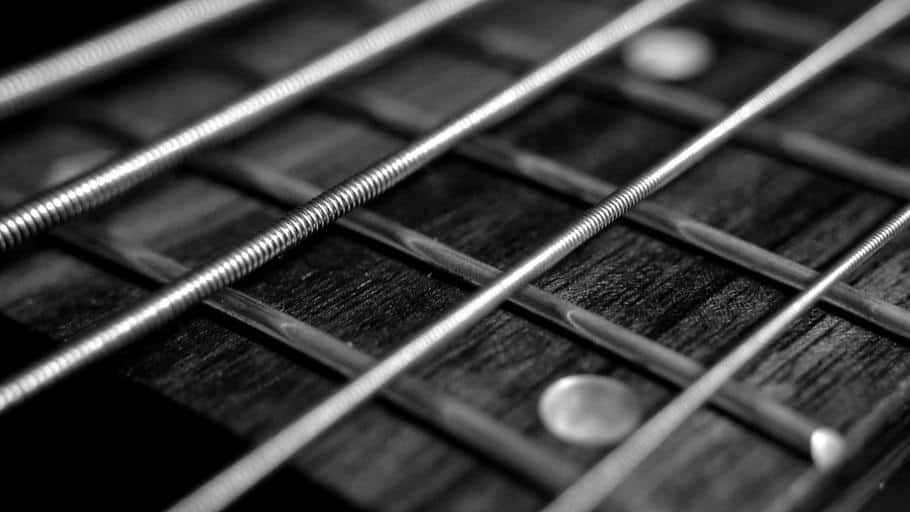 Ebony fingerboards are common on instruments beyond the triple-zero mark. Another common fingerboard material on premium guitars is Pau Ferro.
Drawbacks & alternative
The overall tone is incredibly bassy. If you're not into bassy sound on bass, that's because you're into something like a Jazz Bass. That said, the O bass is not a slapping bass.
So, if you love how it looks but not how it sounds, you might instead look for a Squier Classic Vibe Jazz Bass. These axes feature a brighter, clearer tone with less presence on the lows and increased presence on the mids and the highs. They make you stand more on the mix but lose the levels of depth and the reach low-end bass tends to have.
If you need a shorter bass that still sounds and looks like this (bold & heavy), you'd need to look at the Hofner brand. A good alternative is the Hofner Ignition.
Now, what we're looking at is a retro bass with a retro sound. If you're into modern alternatives with plenty of versatility, maybe you should look for something like the Epiphone Thunderbird instead.
Now, there's another thing you could do. Because this bass is neatly crafted and has an amazing retro look, you could think about upgrading its tone with a top-grade coil-split humbucker.
I'd recommend the Fender Custom Shop '62 split-coil:
This baby is made with Alnico V magnets and represents a full improvement over the Orange O's sound. It's full-on the lows, punchy on the mids, and clear on the highs. It imitates the best Fender Precision basses of the '60s decade.
You could also improve the original setup by changing the strings. A set of LaBella 760s would tame the brights and give you a rounder sound:
Sale
You could continue improving the O's setup by swapping the bridge for a top-quality HiMass bridge.
A Fender HiMass bridge is a top-choice for this vintage bass. HiMass bridges raise the strings for a bit to ease up the tension: it improves intonation, feel, and sustain.
Lastly, I must say this bass sounds better on Orange bass amplifiers. Lucky for you, these cabinets are some of the finest models you can get, and they sell for affordable prices.
I'd recommend the classic Orange Crush:
Sale
Why do I like this bass guitar?
The sound of this bass is not for everyone. However, I do like this bass for Motown genres like blues, rock 'n' roll, classic rock, and even early metal.
Every genre thriving on saturated lows and overtone highs can appreciate the Orange O.
I also love this bass because it offers tonal characteristics you wouldn't find on Fender basses. Instead, you would have to look for a Hofner bass for similar retro sounds and looks.
Lastly, I believe the organic growl of this bass is awesome. The harder you play, the harder it screams back at you. It's aggressive, fat, and has a mid-punch that could rival the priciest Fender P basses.
What's not to love, then?

Retro looking instruments sound as vintage as they look.  
In summary
A superb retro affordable bass
Sound purists will feel right at home with the O bass, whereas only modern bass players will look down on this instrument for its lack of versatility and its increased low saturation.
But for the price it sells, the Orange O Bass by Orange is a real steal. Its idiosyncratic retro aesthetics and its low-mid heavy tones aren't for everyone, but those musicians who love bold tones and the traditional feel the O delivers, this bass is going to be at the top of your buyer's list.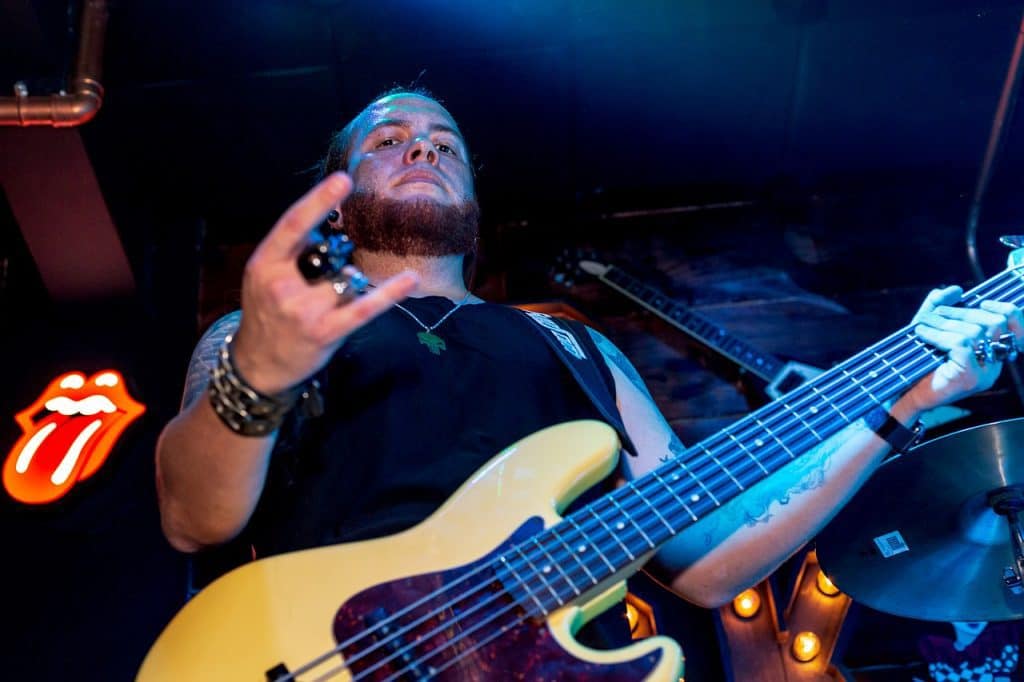 The Orange O represents an alternative over Fender and Fender bass replicas.
In a world where there's overexposure of Precision and Jazz bass copies, reissues, or re-creations, the Orange O stepped in with an out-of-the-ordinary design.
This instrument does a perfect job recreating the vibe of their reputed amplifiers, which is a huge task. The O also did a perfect job recreating the vibe of the era where rock was the mainstream music.
This is an affordable quality retro amp. I would put it out there with bass guitars selling for twice its price.
The only reason why this is not a pricier item is that, much like Orange amps, the O is not for everyone. And that's part of its appeal.
All in all, you could use the O as a backup, a primary, or quality addition to your home studio. Either way, it's hard to beat the O with a similar price tag.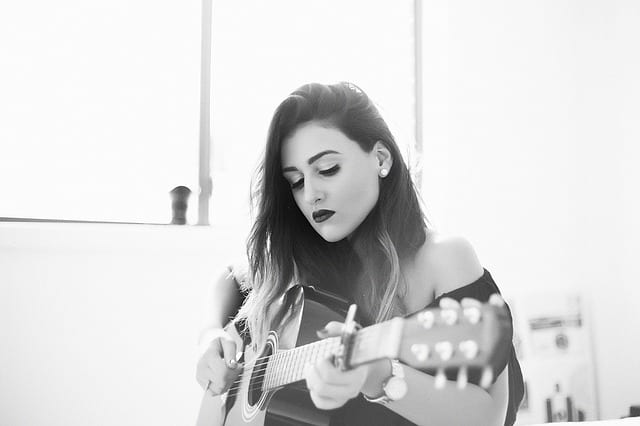 Jen is a guitarist and singer-songwriter who spends much of her time on the road and has lived in 13 cities across 4 continents. She picked up her first guitar at the age of 6 and learned to play by ear shortly after. She received her formal music education at the Berklee College of Music, and currently plays for a few bands in her free time. She has an uncanny ability to improvise creative melodies and harmonies. Her early influences include blues, jazz and rock.