Silvertone is an almost forgotten brand. But know-it-all musicians have heard the name once or twice. And back in the '50s, this was a popular, beloved brand that revolutionized the bass and guitar world with a couple of amazing affordable instruments.
But their time is almost gone, and their instruments are often a thing for collectors: Vintage Silvertone bass guitars and electric guitars are not necessarily coveted, but they are indeed appreciated and have amassed a cult following of sorts.
The reasons are simple: '50s and '60s Silvertone basses and guitars were beautiful, affordable, reliable, and unique-sounding. They even had a very particular pickup design that included an actual lipstick…
Nowadays, we still have a couple of Silvertone instruments that are worth our time. Before I review modern Silvertone basses, I'm going to review their two vintage models that made the brand shine. Then, I'm going to share a couple of Silvertone guitars with you as well.
For everyone else who's heard about Silvertone but don't know why this is a historical brand, keep reading. You might even find a bass to buy yourself.

Silvertone basses were unique and there's still nothing like them.
Before we begin, though, why don't you tell me your experience with Silvertone instruments? Have you ever played them, seen them, or heard about them? Leave your comments down below!
About Silvertone
Silvertone Guitars and basses were sold at Sears and Roebuck stores. They were part of their consumer electronic's catalog.
They were created as beginner-level quality instruments and sold from 1954 to 1974, approximately.
Many musicians claim to have used a Silvertone as their first instrument. The list includes John Fogerty, Jerry Garcia, Dave Grohl, and Brad Paisley.
Over time and through continuous praise by famous musicians, the Sears-branded musical instruments found a spot on the vintage market for collectors. PG magazine noted the Silvertone brand is no longer low-end hardware but a cool collectible item.

Hard-to-find vintage instruments that made some sort of history during their times are now collectible items.
The other side of the story is that Silvertone started as a moniker for home & office electronic devices. Sears launched the brand in 1915 by offering hand-cranked phonographs. Sears then included radios in the '20s, and the line expanded towards TVs and other home electronics later on.
Like most big retailers nowadays, Sears outsourced its instrument production to other guitar companies like Harmony, Kay, and Danelectro. Danelectro became the main Silvertone manufacturer and began selling about 85% of its own instruments through Sears.
That means Danelectro and Silvertone instruments were identical regarding specs, designs, and materials. The difference relied on the name printed on the headstock and the colors.
SIlvertone first affordable bass guitars
Silvertone created its first low-end bass guitar in 1958. It was the 1373 Silvertone bass. It had a short-scale setup and six-strings.
However, the shock factor quickly faded and the bass was discontinued the next year.
A unique bass took its place then: the 1444 Silvertone bass, a four-string semi-hollow bass guitar with a single-cut body. The 1444L Silvertone bass was the definite improvement of the model, and we're about to review that model.
After the 144 series, Silvertone released the 1490 model in 1966. This particular bass was built and distributed by Teisco, a Japanese company. We're talking about this vintage Silvertone bass as well.

Silvertone basses and guitars became widely popular for beginners and kids because of their low costs and easy availability on Sears stores and catalogs.
Silvertone modern rebrand
South Korean corporation Samick Music bought the Silvertone brand in 2001. Samick started selling reissues of vintage Silvertone basses and guitars when they released the classic series in 2013.
Currently, the classic series is discontinued. New affordable instruments and bundles took its place, but they no longer carry the same unique design choices vintage Silvertone axes used to pack, as you're about to see.
If you want more info on the brand, feel free to check their homepage.

If you're looking for affordable vintage Fender bass guitars reissues check the Classic Vibe Squier P basses.
Silvertone 1444L Bass Guitar Review
If you were a kid during the late '50s, '60s, and '70s, you've probably seen or played one of these. If you're younger, like me, you've probably seen a Silvertone bass at least once in your life. And the person who owns it has said something in the lines of "You don't know how good this is."
The '59 1444L was a dirty cheap bass. That's why it immediately popular and became a massive hit after The Beatles ignited the '60s "guitar boom."
This model was made at Danelectro's HQ in Neptune, New Jersey. It featured a no-nonsense design because it wanted to deliver as much quality for as little money as it could.
It was a short-scale bass guitar (29 ¾") which made it very popular for small players and kids. It had a black lacquer finish on the body, and it was made from a processed pinewood product called Masonite.
Fitting the theme of beginner and kid's bass, it had "skate key" tuners and an aluminum nut.
So far, there's nothing common about the specs of the 1444L, and it gets even more unique when we check the pickups.
Danelectro's founder Nat Daniel developed the 1444L's single pickup. He put the magnets and the wires of the device in actual lipstick tubes he bought from one of Sear's cosmetics suppliers.
Its lipstick-tube pickups plus its Masonite body delivered a unique sound and helped the bass stay in power until the late '70s.
It also had a small, moveable wooden bridge. Nothing too special about it, but it kept intonation in check. On the other side of the bass, the 1444L had a particular head design it's now known amongst collectors as the "dolphin nose."
Let's see a demo video of the bass. Keep in mind these are super difficult to find nowadays, and the price is definitely not entry.level.
The 1444L was the last Silvertone instrument to get the body shape of the Dan U-1 guitar. It was then replaced by the all-wood 1442 and 1443 models in 1966.
Today, because of its signature sound, unique pickups & tonewoods, and odd design choices, the 1444L has a certain status amongst collectors just as much as other vintage Silvertone basses and guitars do.
Overall, it was light, easy to play, super affordable, and had a lot of potential for first-time bass players. Back then, there was no brand that could beat the 1444L in terms of value for the money.
That made it the perfect bass for garage bands. Many players in the '60s and '70s got to play their first bass because of this model.
The 1444 bass was the first bass guitar of many iconic bass guitar players. No wonder how the 1444 bass is still a popular and practical choice today.
And speaking of today, let's review what Silvertone has to offer nowadays…
The modern Silvertone choice: Silvertone LB11 bundle
This is a super cheap bass guitar bundle that consistently amazes people for how much quality it delivers for how little money.
Here's what we're talking about:
This is a mid-level priced bass package that contains everything you need to start playing right away. Here's what's in the bundle:
The Liquid Black Silvertone Revolver LB11 bass;
10-watts BAX bass amp (6.5'' speaker and 4-band EQ);
Stun electric tuner
Nylon strap
Gigbag
Audio cable
Guitar picks
Backup strings
Instructional DVD.
The most important item of the package is, of course, the bass. As a beginner's bass, it includes all of the ideal features amateurs need to master rhythm.
Silvertone's ultimate startup kit is probably one of the best beginner bundles there is.
Let's focus on the instrument first
Silvertone Revolver LB11 Electric Bass review
There's a key feature that truly helps beginners. It has a Precision-styled neck and body, which ensures a better grip, reduces the overall weight of the bass, and improves playability.
The Revolver LB11 Electric Bass ships in a glossy black and elegant design. The brand calls it "Liquid Black," and it looks surprisingly stunning for such a low-priced instrument.
It has a double-cutaway pinewood body much like Fender P basses. The body is extended by its bolt-on maple neck and rosewood fingerboard. Furthermore, it has 24 medium jumbo frets on a 30'' scale.
30'' scale basses belong to the family of short scale basses. These are smaller and lighter and commonly feature a thinner sound. They are designed for young people, beginners, and people with small hands.
The hardware consists of matching tuners dressed with four chrome Precision diecast tuners.
On the body, you'll come across its two split-coil pickup configurations, a good recipe for solid bass sounds.
As for controls, it has a simple layout of master tone and volume controls. As this is a beginner's bass, it's good not to detract players on tonal shaping options. Instead, they should put all of their attention into the actual playing.
The overall quality is satisfying and well above its price point.
Here's a demo video on how it sounds:
Something I truly love about this bass is how you can truly improve its sound with simple things. For example, simply swapping the strings for new Fender strings will give you a great sound for a great price.
The sound
The sound of the Revolver LB11 Bass is resonant and smooth. It's more than enough to get you started, and it's a giant step towards bigger scenarios than your room and the garage.
However, this is a bass that does what it intends to do, which is assists beginners. Nothing more and nothing less.
In that regard, it gives the proper bass feel and playability with lush and fat tones and enough clarity on the highs and punch on the mids.
The control knobs offer swift and easy sound adjusting, and with the help of the amp it gives more than enough to learn, enjoy, practice, and grow as a bass player.
Regarding playability, it's impressively light and smooth. It's also durable and has no comfort issues.
Instrument bundles are great choices for beginner players and kids. They are also awesome as gifts, believe me!
Let's talk a bit about the amplifier…
BAX amp
This is a good little amp for practicing that, despite its small 6.5'' speakers, it's loud and clear.
It packs 10-watts of RMS power, which means it's capable of going up to 20-watts.
The sound is round on low gain and gets crunchy, almost overdriven on high-gain.
More so, the amp offers a good range of tone controls so you're able to refine your sound and, most of all, learn about tonal shaping. The options rely on a 4-band EQ (High-Mid / High / Low-Mid / Low).  Plus, it has a master volume control.
Overall, this is a great amp to get you started.
The extras
The package's deal is completed with various accessories aimed for beginners. Nothing is of any waste. For example, there's a digital tuner that will help you keep the intonation in check
There's also a strap, picks, a cable, a gig bag, and an instructional DVD that's more useful than you think. Even if you're an intermediate bass player.

Instructional DVDs contain lessons for beginners and intermediate players. Lessons often mix theory and practice. Definitely take a look at them if you get one.
In summary
Considering every aspect of the Silvertone LB11 Bass Package, this is a prudent choice for beginner players and even intermediate bass players on a budget.
They can also be a great choice if you're just looking for a backup bass or to learn bass at an adult age. Or just for fun.
Existing users swear on the clarity of sound, elegant black look, easy playability, and lightweight. Users also claim this instrument delivers silky smooth tones all the way down to fat and luxuriant sounds. All of that on a bass that's affordable, easy to play, and setup-friendly.
I commend the Silvertone LB11 Bass Guitar and Amp Package is one of the best amp & guitar combos you can buy right now for an understandable price tag.
Regarding quality, branding, and price, as well as user reviews and warranty, this bundle is a safe purchase.
Overall, this is a great starting bass because it's small, easy to use, and suited for practice. The 34'' scale is an added advantage, and the existence of the bass amp on the package just makes the price worthwhile.
The one downside it has is some fret buzz. But, as I said, this is not a bass designed for the stage, although it won't put you in shame if you take it towards these kinds of scenarios.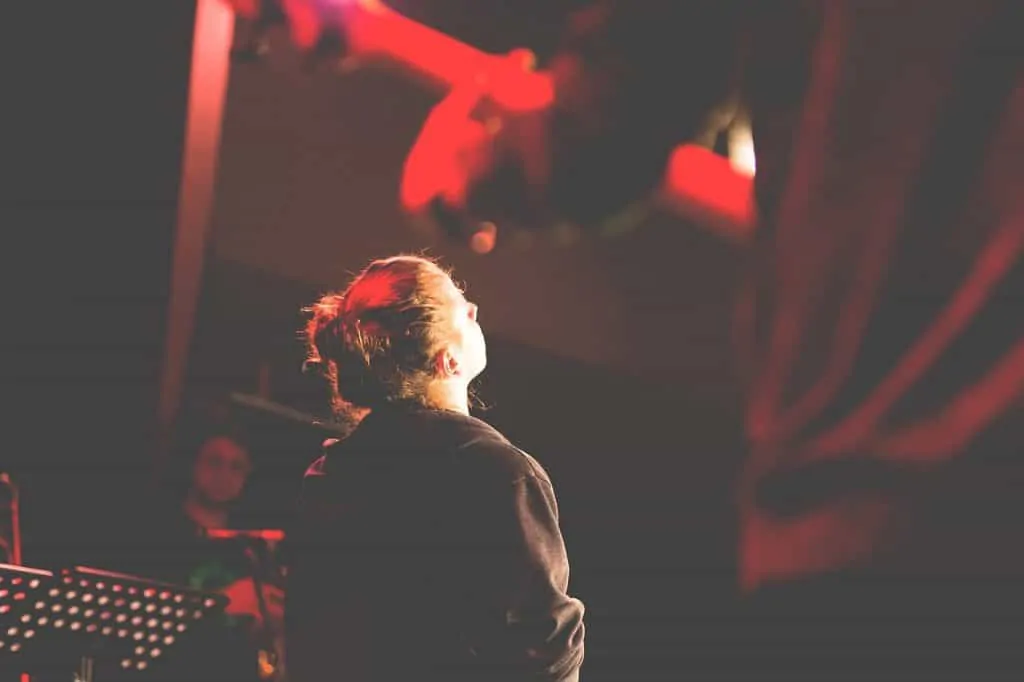 The fret buzz gets louder the more gain you add to the bass. It gets worse when you add clipping bass pedals like distortion.
Alternative: Squier Affinity P/J Bundle
I've talked about the Squier Affinity P/J bundle before. I've even selected this bundle as the best bass for beginners because it's easy to play, affordable, and comes from a reliable, well-known brand.
The Squier Affinity P/J also combines features from Fender Precision and Fender Jazz basses into an instrument that's aimed for beginners.
Here's a demo video:
I find this model to be more available than Silvertone basses, which is a good reason to buy this instead. However, in my opinion, I prefer the sound of Silvertone basses. And if you ever come across a vintage model, consider buying it.
If you're into modern reissues of vintage bass, maybe you'll want to take a look at the Squier Vintage Modified series.
But let's go on and take a look at a couple of Silvertone guitars.
Silvertone guitars reviews
Much like SIlvertone basses, many guitar players learned how to play their favorite instrument with a Silvertone guitar.
Even when the feeling has faded from all memory, as they walk to a music store and find a vintage Silvertone guitar hanging on the windows, they feel compelled to buy it.
The brand's guitars, especially their '60s models, are prized by collectors.
Two of their most popular offerings were built by Danelectro: Silvertone 1448 and Silvertone 1449.
The 1448 model had a lipstick single-coil pickup as well, whereas the 1449 model had a two lipstick single-coil pickup configuration.
The original guitars shipped with small amplifiers. They were very short scale and had only 18 frets, which made them very popular for beginners and kids.
In a similar manner, the Silvertone 1484 "Twin Twelve" 60-watts amplifier came to the market in 1963 as an affordable amp for beginners. Jimmy Hendrix, Jack White, Coldplay, and Beck are some of the artists that used the model.
Let's go down the memory-lane road and review the reissue of the Silvertone Classic 1449, which I find to the best guitar reissue Silvertone has.
Silvertone Classic 1449-BSF Review
Much like its vintage siblings, it has 2 Lipstick single-coil pickups. I wanted to start here for the sound of this guitar is gig-ready and studio ready because of its unlikely tapers. Plus, the playability is top-notch.
And as for controls, it's as simple as it gets. Much like vintage Telecasters, it has a 2-way switch plus master tone and volume controls.
Here's a video showcasing the tone of this guitar:
The original model was already unique and excellent in terms of value over price. The reissue is superior in almost every aspect.
First of all, the old model had a cheap Masonite body, whereas the new one is made of pure pine. It also has a maple U-Shaped neck plus a rosewood fretboard.
The neck feels great on your hands and plays great. The overall setup feels easy when you play it, and it sounds just as vintage and particular as this guitar is supposed to sound.
Furthermore, take a quick look at this model and you'll see how retro the aesthetics are. It looks like part of a '50s dinner decoration item for the walls.
I commend this model for its unique sound and playability. However, this Silvertone guitar is a bit pricy. If you're looking for a budget model, then…
Silvertone Citation SS10 Electric Guitar
The Silvertone Citation also sells as a guitar and amp package, but the price is less than half what the bass & amp package costs.
The Silvertone Citation guitar as a contour-cut S type body (similar to a Stratocaster), features a vintage tremolo, 3 high output single-coils, and a 5-way selector switch. It also has its master tone and volume controls.
The bundle also includes the Smart II Silvertone Guitar Amp, a 20-watt buddy with switchable overdrive, a 6'' speaker, a 3-band EQ, and a headphone output for quiet practicing.
Here's a demo video:
This Citation guitar sounds great, has a nice action, almost no buzz, and little intonation problems.
The complete package includes:
Silvertone Citation Electric Guitar
Smart II 20-watt amp
Chord Chart
Silvertone guitar picks
Silvertone guitar bag
Silvertone guitar strap
Audio cable.
I commend this bundle for anyone wanting to start playing guitar for a fair price:
If you're looking for a similarly priced guitar bundle, check the Squier Affinity Stratocaster bundle. It's a bit pricier, but this is a Fender-designed guitar aimed for beginners and kids.
You would have to check this demo video and decide for yourself which sounds best for you. Don't get fooled by price or brand, just make the decision based on your personal preferences:
If you ask me, I'd go for a Silvertone guitar if I find it. The sound of lipstick single-coils plus the overall aesthetics of vintage Silvertone guitars is simply too unique to let go.
Otherwise, take a look at this list of affordable electric guitars.
Verdict: why are modern Silvertone bass guitars still good for beginners?
Silverstone has been an icon of the American music industry since the early '50s. When they released their first starter basses and guitar, they quickly reached the top of the industry for entry-level instruments.
Nowadays, we've got more brands competing in the same space, such as Squier, Epiphone, Ibanez, or Yamaha.
Even so, vintage Silvertone bass and electric guitars feature unique designs, quality instruments, and original pickups.
Their philosophies haven't changed. Their products are still top-quality entry-level instruments made with good materials, pickups, and designs However, they mostly feature Fender designs nowadays, as both Fender subsidiary Squier have captured the musical market.
Nonetheless, Silvertone instruments are still a great choice for beginners: they are small, light, have a few knobs, a very good tone, and friendly prices. Additionally, all of their instruments come with a limited lifetime warranty.
Modern Silvertone instruments are also known for their modern styles and exceptional value, although they have lost plenty of terrain against their competitors.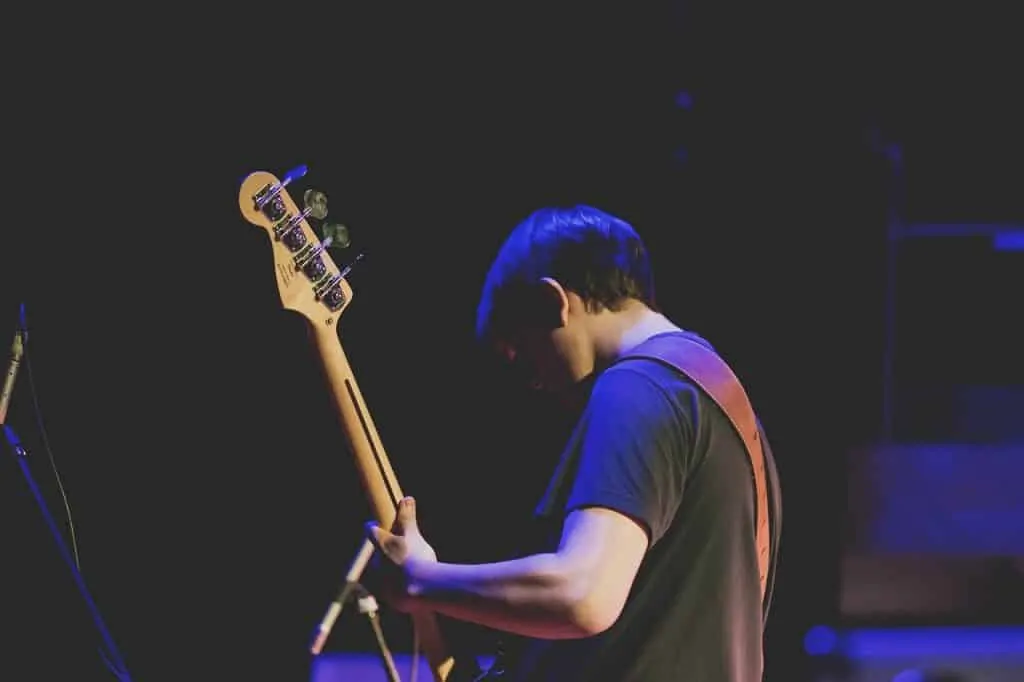 What are your thoughts on beginner instrument bundles? Leave your comments down below!
My advice is that regardless you are a newbie or a professional, a package like the LB11 can keep you entertained and happy playing music, and that's everything a musician needs. No one is going to point you because your instrument doesn't say Fender or Gibson on the headstock.
Plus, you can always improve your instrument with new pickups or new strings.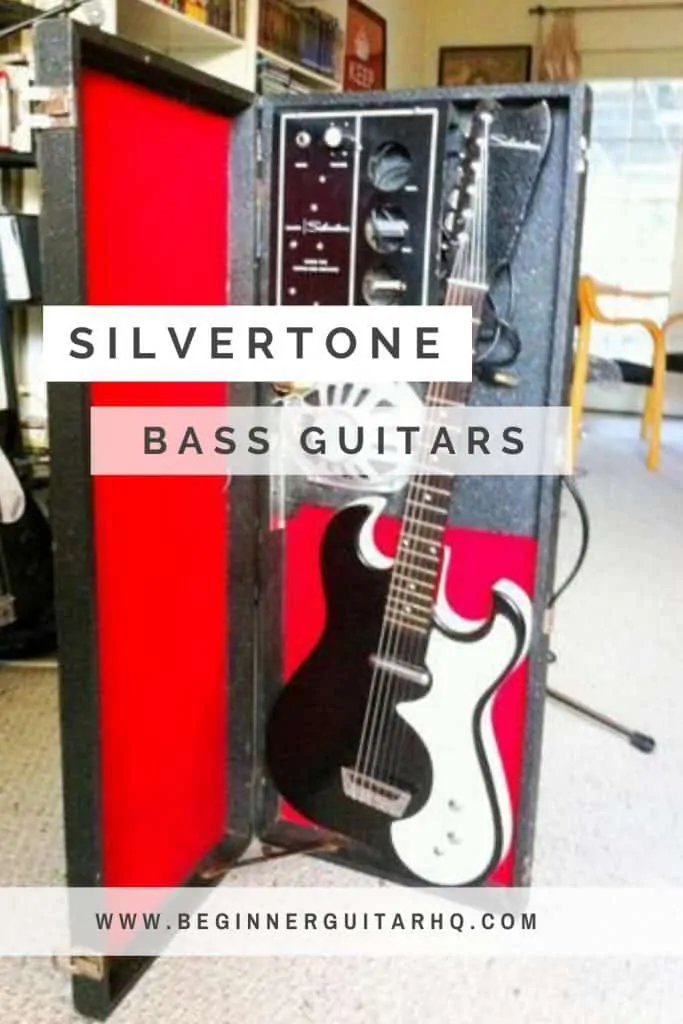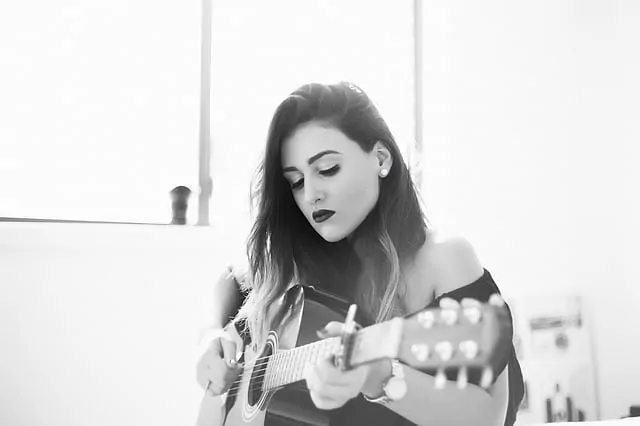 Jen is a guitarist and singer-songwriter who spends much of her time on the road and has lived in 13 cities across 4 continents. She picked up her first guitar at the age of 6 and learned to play by ear shortly after. She received her formal music education at the Berklee College of Music, and currently plays for a few bands in her free time. She has an uncanny ability to improvise creative melodies and harmonies. Her early influences include blues, jazz and rock.