Today's article is guiding you towards the top 10 best 5 string bass guitars you can buy right now. Our selection is about the best 5 string basses you can buy for the money: they all offer top value for its price. 
This is not a beginner's guide. If you're looking for a 5-string bass guitar, then I'm guessing you are an experienced bass player with some serious basslines under your sleeve.
Either way, check this bass buyer's guide if you're needing some extra info on what to look for on electric bass guitars.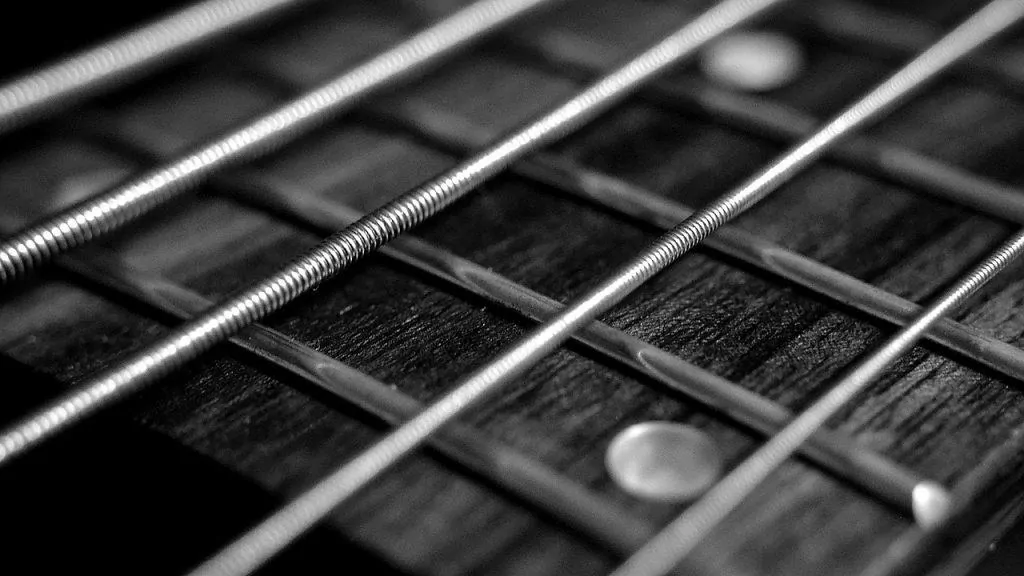 5-string basses are heavier and bigger than 4-string models. In particular, the neck is wider to fit the extra string, which is why players with small hands can find these models extremely difficult to play with.
Now, this is an essential buyer's guide on 5-string bass guitars. See, after the top 10 reviews, there's an additional section telling you what you need to look for on these kinds of instruments. 
About 5-string basses
What you need to know is having an extra string allows you to play your bass lower, and this is a bass we're talking about, right?
The 5th string is the low B, which means your new standard tuning would look like this: B E A D B, whereas the Low B is the natural root note.
Naturally, this gives you more options in terms of tonal range, as well as extra maneuver space, and the ability to play the deep notes you simply wouldn't get on the standard 4-string bass.
For example, no one recommends detuning a bass lower than the lower D (D-A-D-B). Why? Because it puts too much pressure on the bridge and the tuners, especially on budget basses. 
A 5-string bass gives you those 2 extra lower notes, which means you could play songs with the B, C, and D root notes with the extra power and thickness only the low root notes can give. Are you confused? Check this bassline guide!
The addition of that extra string offers you a lot more in terms of tonal range and fatness, increased maneuvering space, and the ability to go to places you simply can't get to with a standard 4-string bass. 
And because the 5th string is the lowest note, we need a bass with just enough clarity to make the extra string worth it. The wrong 5-string bass is muddy at the low-end; the right one is fat, beefy, and clear enough even as you slap on that lower b.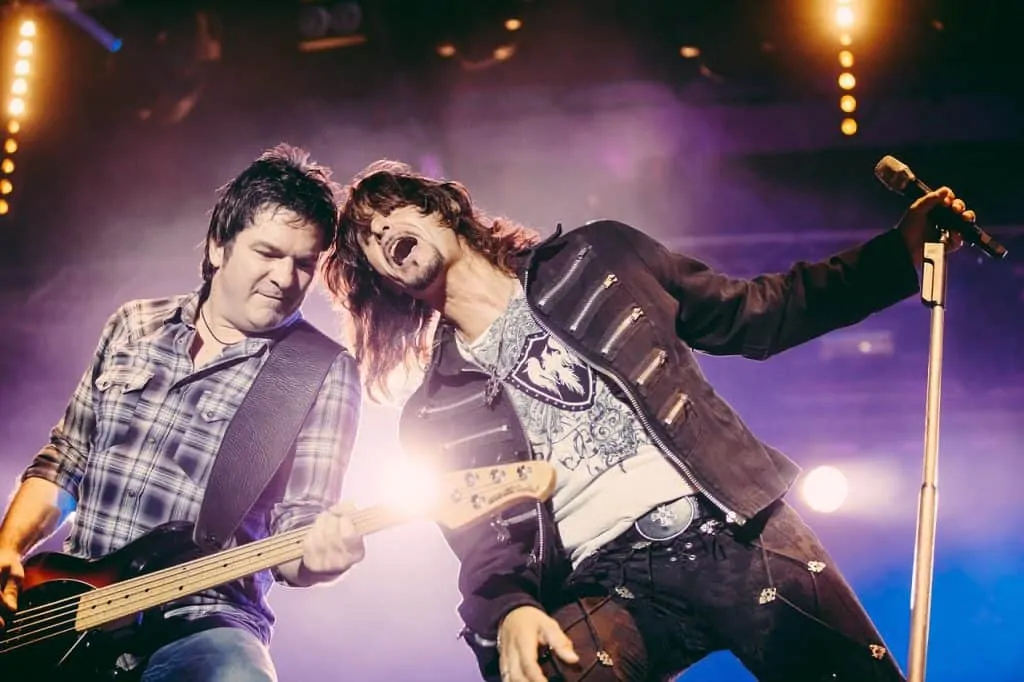 You can further down-tune the lower B string for even deeper sounds.
Top 10 5-string bass guitars reviews
Here are our reviews of the best 5-string bass you can buy right now. My selection features a couple of budget options, various mid-level top value alternatives, as well as the premium choices you can get if you've got some power in your wallet.
Some of these are going to be familiar as they have their 4-string brothers. Other's can be new to your eyes.
The most common characteristic of the best 5-string basses is a pair of active humbucker pickups. It means most 5-string basses are geared towards metal and rock music…why else would you need the extra lower B note?
That said, prepare yourself for some really fine options. Let's go!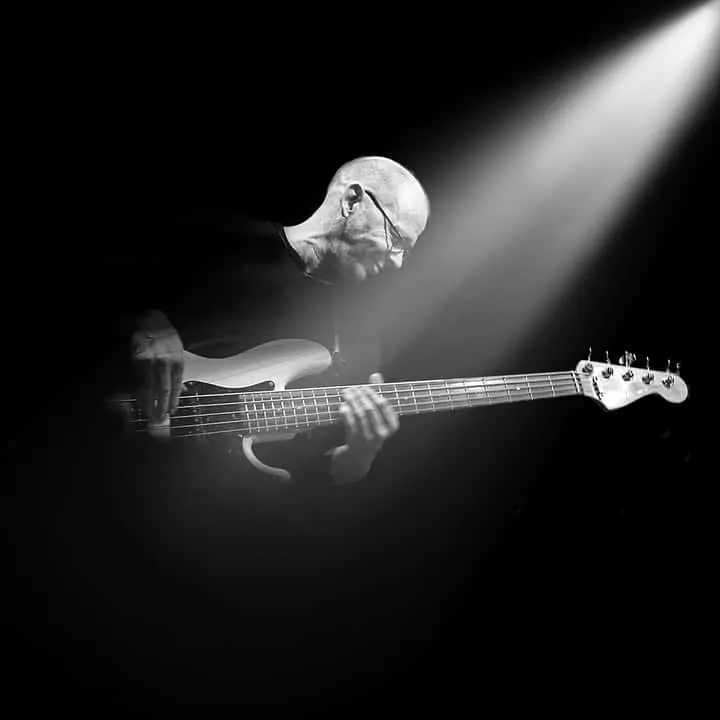 The best 5-string basses pack the most value for the money.
Top Pick: Sterling by Music Man StingRay 25CA 5-String Bass Guitar
The brand new Sterling Ray 5-string bass by Music Man (the specific RAY25CA model) is the best 5-string bass you can buy right now. It has everything going on for it. It does everything right.
That's because it was designed by some of the industry's best engineers and luthiers. As a result, it has become an instant classic and packs all of the ingredients it needs to be fantastic.
This is not a cheap bass by most standards, though. However, this mid-level price tag is a safe investment, as this is one hell of a bass guitar. In fact, I'd say the price is a steal.
Built
The Ray35-NT Bass borrows its iconic vintage looks from the original Ernie Ball Stingray. The Stingray design, which features a double-cutaway body, catches your eyes the moment you first see it. A second look is not enough, though: this is something you'd want to hang on your wall.
Like so, this is a beautiful bass made of mahogany, a rock-solid bolt-on maple neck, and a jatoba fingerboard. Mahogany is a particularly good choice as it tends to give bass guitars incredibly clear mid-range tones plus accentuated highs. 
Along with the natural resonance of mahogany, you'd get a tone that's punchy, articulated, and well-balanced. It's a great starting point. 
Next, it has a super-sturdy bolt-on neck. In particular, the 6-screws-bolt-on-neck is 40+ years Stingray hallmark. 
This is a maple neck housing a rosewood fretboard and 21 medium jumbo frets. It's worth noting the neck sports a 12'' radius to deliver a smooth playing experience.
Moreover, the neck feels incredibly stable compared to most bolt-on necks. The result is a superior tone and incredible durability.
Everything looks incredible with its walnut finish plus its black pickguard.

The maple/rosewood material on the neck tends to enhance the tonal properties of the body.
Electronics & Sound
This 5-string bass packs a single Music Man humbucker pickup made with Alnico V pole pieces. Don't get fooled by its loneliness, though: first of all, Music Man humbuckers are special and specific as they are larger and feature higher outputs than the rest. Next up, this bucker packs a naturally warm and growly tone.
This humbucker is plugged to active electronics featuring a 2-band EQ, Hi and Low Cut/Boost, plus an individual tone and an individual volume knob.
This pickup combo is able to capture the subtle nuances Music Man basses are known for. In particular, the mids are subtle as they build towards expansive highs. There's also an incredible clarity across the board with a nice, smooth, and percussive bottom end.
The most incredible thing, though, is its 3-way switch: it lets you swap the wiring of the coils between series, filter, or parallel. It gives you an astonishing amount of tones, the kind of tones only a Music Man bass can give you.
Overall, the sound is loud but focused; gritty but clean; well-articulated but fat. It's just perfect. Squier Ps could sound boxed next to this one.
Hardware
The hardware is even more interesting. Every hardware piece is designed by Music Man to ensure the highest quality.  Everything here is heavy-duty.
First off, the open-gear heavy duty tuning keys are laid out in a '3 + 1' setup, which means they won't detune another key as you tweak and twist these pieces. They can also hold the tune as long as you want, and sustain the heaviest down-tunes you can imagine. Likewise, this ingenious configuration defilers accurately tuned playing.
Moreover, this configuration allows the strings to lie flat, which gives them the best tension possible. As a result, you'd get pitch-perfect intonation plus added longevity to your strings. 
As for the bridge, it features an adjustable bridge with 5 stainless steel saddles. In particular, these saddles are extra thick for extra stability and intonation. And because these saddles are so unique, the bass' strings won't move to either side as you play, not even as you really dig in.
In Summary: best overall 5-string bass
As I said, this bass has all of the things going on for it. Everything from its built, to the hardware to the sound has been handpicked to complement each other. 
So, what we get is a warm, punchy, and ridiculously well-articulated bass with surprising versatility and incredibly well-put-together.
Conclusion? This is a steal. Even if it's the 4-string version, the Ray24CA.
Schecter Stiletto Studio 5-String Bass Guitar
The first of two Shecter basses featuring on this list. The Stiletto Studio paks a slightly higher price tag than most of our choices, but its features more than justify its premium price.
That's mostly because of its couple of top-quality passive EMG 40HZ humbuckers plus its 3-band EQ. What you see here is a worthy bass for both the studio and the stage.
Built
In classic Schecter fashion, this bass features an attractive but borderline macabre design. Its the typical element of danger the German company loves so much, a clear way of stating that the Stiletto is a bass made for, at least, hard rock.
This bad boy has a "see-through black satin" semi-transparent finish that lets you see the natural beauty of its mahogany body and Bubinga top. The result is a reassuring heavyweight that ensures durability and stability.
As you hold it in your hands, you'll feel how sleek this bass is. Its body shape is carved to perfection with its flat top and smooth side contours.
Then, it has a tanky neck made of maple and walnut ply. It houses a rosewood fretboard with 24 extra-jumbo frets (XJ), which is the biggest kind of fret. They are marked with offset abalone dots.
I have to note this is a high-quality through-neck construction with low action strings, the comfy C-shape, and Schecter's "Ultra Access" design plus a flat neck radius to increase playability on the higher frets for those tasty bass solos.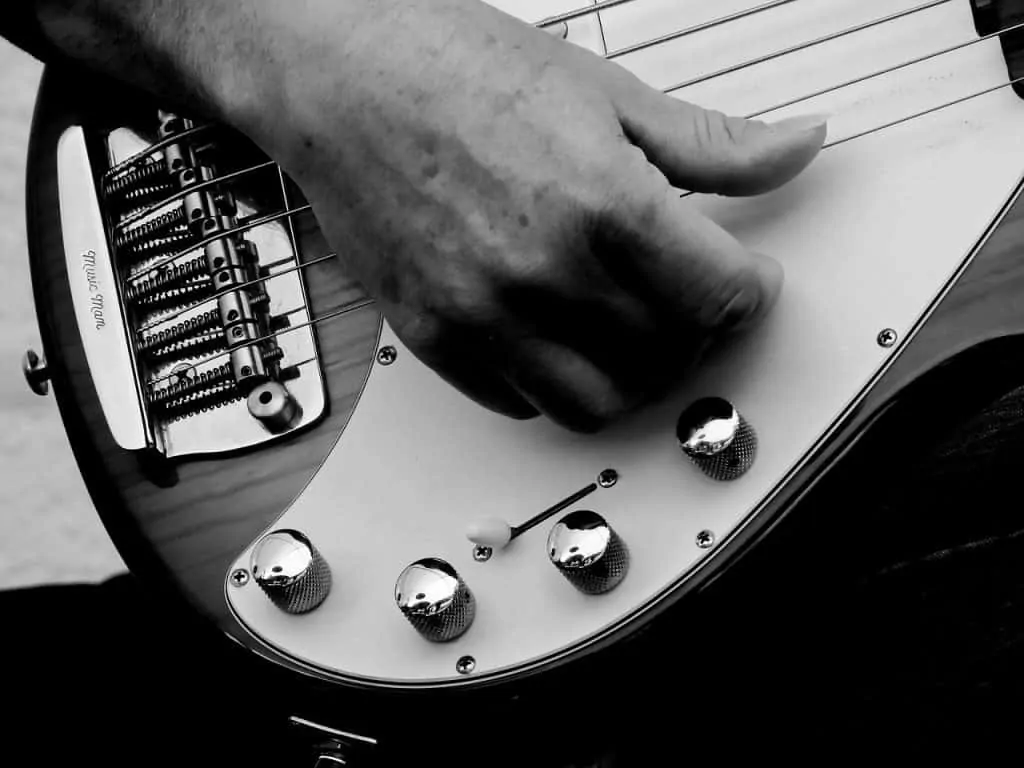 Schecter is a German brand building guitars and basses of all price ranges.
Electronics & Sound
Not only this is incredibly well-built. The Schecter Stiletto also packs high-quality stock humbuckers.
Electronics-wise, we're looking at two passive EMG 40HZ humbuckers controlled with an active 3-band EQ, plus a master volume and the blend knob. This is a unique combo featuring top bass humbuckers. 
Its sound is well above its price point. It's overall excellent thanks to its EMG pups offering clear and well-articulated tones. Additionally, the sound is big and warm.
Plus, this is a very versatile bass thanks to its active EQ controls. However, they cover most modern genres as well as they can't go back in time to imitate vintage tones and play some classic rock.
I have to note these bass humbuckers are so good I wouldn't even recommend any other as a worthwhile improvement over the 40HZ. 
Hardware
The hardware comes in smoky black or satin gold. We're talking about top-notch pieces with Schecter's Diamond Custom Bridge, Grover tuners, plus a Graph Tech XL Black Tusq nut. It all comes together with a set of Ernie Ball Strings.
In Summary: best premium 5-string Bass
I simply couldn't decide which bass between the Sterling and the Stiletto was better. You can go for either and enjoy the highest quality playability, sound, and versatility available in the 5-string bass market.
Overall, the Stiletto 5-string is a solid experience offering a fast neck, an impressive sound, and a sophisticated body. 
All things considered, we can understand its hefty price tag: premium money for a premium bass.
Small players should be wary, though, as this is a heavy instrument. 
By the way, here's the 4-string version if you're interested.
ESP LTD F-415M  5-String Bass Guitar
Here's another 5-string bass packing the mother of bass humbucker pickups: a pair of top-quality EMG 40DC active humbuckers to make sure the F-415M is a premium instrument.
ESP is not commonly featured on best bass or best guitars lists. That's because their instruments are made for rock and metal. The LTD series, for example, is a mainstay in the metal guitar and rock guitar market. 
In fact, the Japanese made ESP instruments are top choices in the high-gain and distortion segments. 
LTD is ESP's subsidiary, and the F-415M is a model created for the heaviest players.
Built
The F-415M is a beast. It's made of solid mahogany with the premium neck-through construction to increase sustain and tonal clarity. It also has a maple top veneer plus a transparent black finish.
Aside from the black finish, it has some lacquer accents plus a natural grain you can see when the light shines on this ax. Overall, it's sure to turn heads.
But maybe it's best to talk about its five-piece jatoba and maple neck with the super-fast U-shape profile. It also has a 24-fret Pau Ferro fingerboard with Extra Jumbo sized frets. XJ frets are the largest kind, so we're talking about some super-advanced and fast playing here.
Another thing to note about its built is its sharp horn cutaways. They accent the ominous threat of this bass' design, and it also provides easier access to the upper frets. 
The one downside is the weight of the guitar as it carries about 9.6 lbs. Still, a bass packing XJ frets are sure not to be on the lightweight size!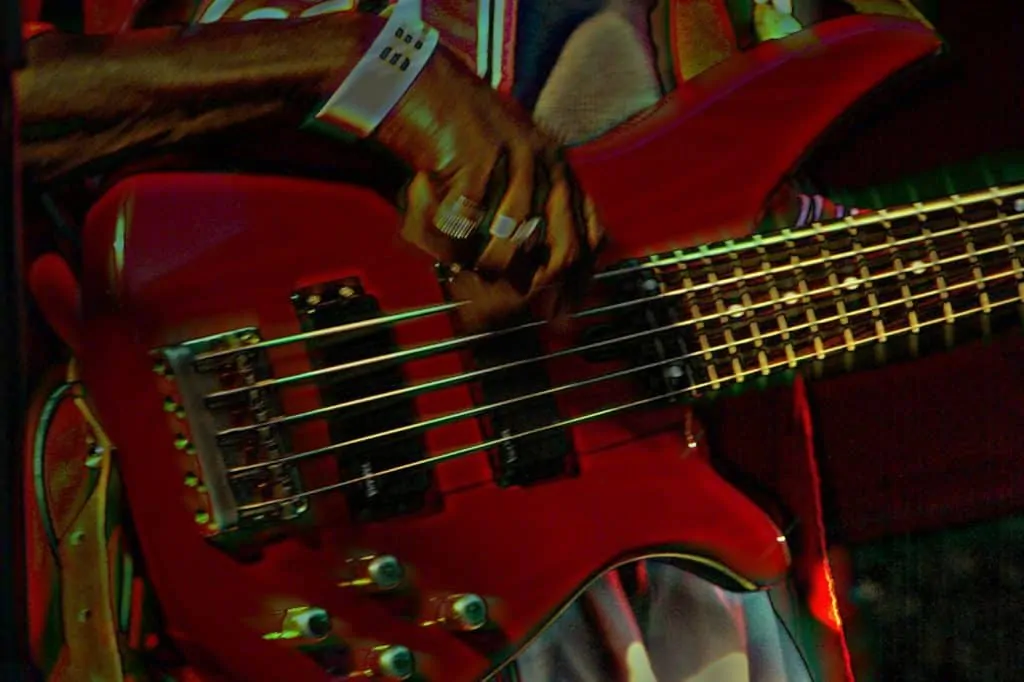 ESP is known to build some of the best rock and metal basses available.
Electronics & Sound
Like any serious metal bass, the F-415 rocks on active pickups. In this case, we're talking about the EMG 40DC, which is easily the best active humbuckers in the market for 5-string bass guitars.
These are ceramic bobbins with a wide tonal range and a blacked-out appeal.
You can fine-tune these buds down to perfection with its individual tone knob and volume knob. It also has ESP's active 3-band EQ preamp.
The sound has an exceptionally high output. The tone is heavy and punchy, no matter if you play on clean or distortion. The range tips towards the low end, which produces a throat-like growl across the lower register sounds. However, the trebles are still clear whilst still darker than most basses.
Overall, the bass maintains a gritty presence, so it has no problem cutting through the mix. I have to say, though, that this bass is cut for metal, hard rock, classic rock, and even blues. But everything else may sound too in-your-face.
Hardware
Behind all of this, you can find a custom LTD BB-605 bridge plus a custom-model nut, D'Addario XL strings, and top-quality Grover tuners for a stable intonation. It's a top-notch bass right out the box.
In Summary: Rocker's Pick
For rock and metal bass players,  the ESP LTD F-415M packs a perfect tone and it's fine-tuned to perfection. 
The combination between its design, its tonewoods, its electronics, and its top-quality EMG active bass humbuckers create delicious biting and dark tones plus super-fast playability. And, still, it packs a surprising tonal range, just enough to go from Led Zep's Immigrant Song all the way to Slipknot's Duality. 
On the downside, this bass needs a bit of setup to become the truly professional option it wants to be. 
If this is too expensive for you, you can go for the mid-priced ESP LTD B-205M, which is one of the most popular 5-string basses in existence. It packs ESP custom active humbuckers, mid-quality hardware, ash body, maple neck, and rosewood body.
The 205M is a fine bass that's able to perform all modern genres with ease and play alongside any bass pedal effect.
Schecter Omen Extreme 5 5-String Bass Guitar
Today's musical market should be really grateful for Schecter Musical Research. I'd say they make the overall best mid-level bass guitars, although their electric guitars don't fall behind (like our recently reviewed Schecter Omen).
The German company has a top-notch reputation of building unique basses with menacing looks. They are also masters in creating instruments for rock and metal genres but I bet you can already tell that.
What makes the Omen Extreme 5 stand out is its built quality, its aesthetics, and its tone. Oh…really everything about this bass makes it stand out, now that I notice.
Features
Its body is made from mahogany plus an arched maple top. The front side features a creme multi-ply binding, which gives you a smooth maple texture plus an incredible finish.
The neck is made of maple and it sports a thin C profile. It houses a rosewood fretboard with 22 medium jumbo frets and Pearloid vector inlays. Overall, it's a fast and smooth neck with a lower cutout that gives you extra access to the higher notes.
But the best part about it is its pair of active humbucker pickups. Although you're not getting Seymour Duncan or EMG tapers, these custom-made Schecter Diamond Bass humbuckers pack plenty of heat, low-end beef, mid-high clarity, and bite.
Because this is a bass I own and carefully selected, I also know first hand these pickups sound like top-quality EMG pups. Every time I played it, other musicians asked me what kind of EMG pickups I installed on my Omen Extreme. They were always impressed with the knowledge that these were the stock tapers.
Alas, what you get is a definitive rock and metal sound: it's acid, metallic, and beefy. Plus, you get a 3-band EQ plus the tone and the volume knob. So, while the Omen Extreme 5 is at home when it pays metal, you can dial a decent amount of tones to use this bass anywhere.
The hardware is equally fine-tuned. Schecter also installed their own solutions with a Diamond Bass bridge, which is similar to a Fender P vintage-style bridge; plus Schecters own tuners. Both pieces are more than decent and ready-enough for the stage. 
In summary: top value 5-string bass
Most certainly, this is the best bass available at this price range, either on its 4-string version or this 5-string model.
Schecter guitars are quite new in the music industry, but they no longer have nothing to prove. Their advanced electronic systems and in-house solutions constantly achieve top-value positions in any chart.
The Schecter Omen Extreme 5 is a fine-tuned 5-string bass capable of going the extra mile. It's flexible, aggressive if need be, and versatile. 
So, not only this is a top-value pick. It's also one of the best basses in the market. Could you imagine how good this would be if you install top-quality EMG active humbuckers?
Check these ones out:
Yamaha TRBX305 5-String Electric Bass Guitar
Maybe the most versatile 5-string bass guitar is the Yamaha TRBX305. We all love the Yamaha BB bass guitar Series but this brand new TRBX 600 Series demands plenty of attention and for the right reasons.
And if you're looking for the 5th for other reasons than metal & rock, this is a great choice for you.
The TRBX 600 series is about huge power, endless versatility, and gorgeous looks. For the mid-level price tag it sports, I'd say this is a real steal.
Furthermore, the Yamaha TRBX305 packs some advanced features typically found on models selling for at least twice the price. Typical Yamaha!
Features
The TRBX305 is a highly sculpted and unique double-cutaway body made of alder and maple. It feels smooth, sleek and comfortable. 
I can say the same for its fast neck, which is a five-piece construction made with maple and mahogany laminates. It houses 24 medium jumbo frets on its super-smooth rosewood fretboard.
The most impressive thing about this 5-string bass, though, is its pickups. It carries two MHB3 ceramic active humbuckers plus Yamaha's very own Performance EQ active setup. 
The EQ options include:
Bass;
Mids;
Treble boost/cut 
Plus, the advanced preamp gives you the whooping amount of 5 EQ Curves for maximum tonal options. An "EQ Curve" works like a custom-designed bass amp, so you can expect to have a wide array of sonic options.
On top of that, this bass includes a switch to select between active or passive circuitry.
And to round things up, the TRBX305 has a high-mass bridge. In particular, the high-mass bridge is commonly used on Fender quality instruments: it raises the strings a bit to increase intonation, sustain, and overall feel. 
You could make this bass an unbelievable choice by simply replacing the nut and the die-cast tuners for better units
In summary: most versatile 5-string Bass
The Yamaha TRBX305 is an outstanding choice for advanced players looking for a prestigious and versatile sound. If you want to become part of the elite with endless tonal possibilities, you'd better go for something like this. 
Are you still on the fence? Well, maybe go check the 5 different finish colors of the TRBX305 and come back here.
In the meantime, let's keep reading!
Squier Classic Vibe '70s Jazz Bass V 5-String Bass
I really like the Squier Classic Vibe series. It's a mid-level/budget lineup that captures the original Fender designs, its greatest hits collection. They even include Leo Fender's original built material, which is pinewood.
In particular, the Squier Classic Vibe '60s J Bass plays great, looks great, has just enough tonal possibilities, and sounds quite nice for the money.
Let's see…
Features
This is modeled after the '70s J Bass with the same pinewood body, maple neck, and rosewood fretboard. It even comes with the same 1-ply white pickguard.
It also features the same kind of 4-saddle Vintage Style bridge, the same you'd find on any vintage Fender model. That's why you can expect to enhance playability, intonation, and feel.
Like so, it features vintage-style open-gear tuners, which are as stage-ready as you'd ever need.
The finish is also impressive. It's not only beautiful, but it's also crafted with plenty of care and heart, so it has no sharpness and no flaws to be seen. 
The Fender-designed single-coils sound a bit boxed, a bit compressed. However, the sound is still nice, articulate, punchy, and vintage.
The good thing is its knobs. It has volume, tone, and blend controls for extended versatility. Any J bass has a surprising array of tones.
In summary: best budget 5-string bass
Even when the sound is not something ready for the professional stage, this bass is quite impressive for everything it offers.
However, the price is below models like the Schecter Omen or the Ray25CA. And because this bass plays, looks, and feels great, and sports great hardware, you could make the extra investment to buy better bass guitar pickups. For instance, you could place the Bartolini Classic Bass Series single-coils here for great results.
Squier Contemporary Active Jazz Bass HH V  5-String Bass Guitar
Here's another Squier P. Fender's subsidiary Squier has been growing in quality whilst retaining its same friendly prices. The Contemporary series sells for low-to-moderate prices. 
The Contemporary lineup is about adding cool twists and modern additions to the already perfect Fender designs. It's also unique P and J basses selling for moderate budgets.
The Squier Contemporary Active Jazz Bass HH V sells for an attractive price point and packs just enough features to deliver a near-premium sound.
Let's see…
Features
This model features the classic J bass design made with ash, which is a high-quality tonewood. 
It also sports a C-shaped maple neck. It's comfortable, fast, and quite durable. The neck packs a rosewood fretboard with 22 medium jumbo frets. Plus, the headstock is made after Fender's headstock design.
The built quality is more than decent, although the neck is not as smooth as I would like.
As for the sound, it could fool anyone. Disregard the Squier logo on the headstock and anyone would think this sounds like a true Fender with its couple of Squier SQR ceramic active humbuckers. 
A sound purist will realize this bass lacks some output against its Fender counterparts, though. Nevertheless, the active setup gives you master volume, master tone, neck/bridge blend knob, plus bass/treble boost knobs.
I must note the Contemporary J Bass shines on the hardware section. Its bridge and tuners are as stage-ready as you would ever need. Plus, they come with a black chrome plating, something that creates a stunning contrast with the bass' Jet Black finish.
In Summary: great budget modern bass
These are great times to buy budget instruments. Squier and Epiphone are both making sure the budget and beginner musicians have options that look and sound professional without the money part involved.
That's exactly what the Contemporary series offers, so don't be afraid of the quality of this cheap bass. Instead, play it, hear it, or read about it and be amazed. 
Better yet, the Squier Contemporary series is quite unique amongst its Fender and Squier peers. There's just no other way to find a modern bass in Fender's stock, and owning a J bass with active humbucker pickups is pretty interesting.
If you want to step up the game of this bass, you can add a set of EMG active bass humbucker pickups: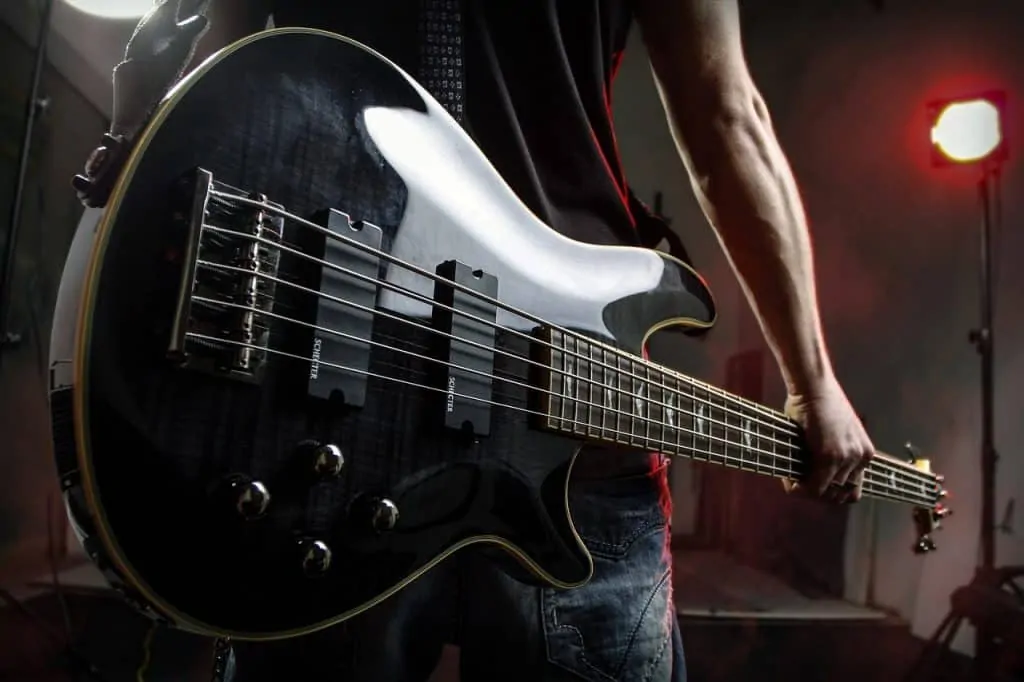 5-string bass guitars are commonly made for rock and heavy metal.
Ibanez SR305E 5-String Bass Guitar
The Ibanez SR series is about professional-level performance selling for a friendly price tag. That's why the SR305E model is an easy addition to anyone's bass collection.
Alas, here's a budget bass that sounds nothing like cheap.
Features
The SR305 5-string bass packs an impeccable finish on its mahogany body. However, what's different is its bolt-on neck made with five pieces of jatoba and maple. In particular, we've got a smooth jatoba fingerboard with no sharp edges.
The electronics are also a highlight. As all SR basses, it offers a couple of mighty humbuckers, an active pickup system, and a versatile 3-band EQ.
It sounds versatile enough to cover most modern genres with just enough clarity and power to stand out in the mix. A quick glance at this instrument will make you realize there's a quality here. A quick demo of this instrument can serve the same purpose.
In particular, we've got PowerSpan pickups with stainless steel pole pieces. They are not high-quality models, but they definitely pack enough clarity and output for mid-level scenarios.
Plus, the PowerSpan humbuckers pack a 3-way PowerTap switch. It allows you to select between a humbucker sound, a beefed-up single-coil sound, or a bright single-coil sound. That's a unique feature.
Now, you could take issue with the low-quality hardware of this bass (bridge, tuners, and nut). Lucky for you, those pieces are easy enough to change. 
In Summary: Beginner's Pick
The Ibanez SR305E is what you would pick if you're either on a budget or if you're looking for a secondary 5-string bass guitar you can bang around with at the stage without spending too much money.
Whilst it won't deliver the same kind of sound as the Stiletto or the Stingray, what it delivers won't disappoint you. 
Lastly, because it features the 5-voices switch, beginners will have a great time quickly dialing different tones with such an easy setup.
Ibanez GSR Mikro
Another Ibanez bass on our list, also featuring top value for a minimal budget.
In particular, Ibanez' GSR series is built for beginners in mind, so this is truly a 5-string bass for the amateur bass player.
Ibanez' GIO series has high-quality standards. Rest assured, then: this Mikro bass is not a toy. Instead, it's just the right match for kids, beginners, and intermediate bass guitar players.
Feature
This is a cute and functional little instrument. The Mikro is the perfect 5-string bass for beginners: it's super lightweight, super easy to play, super comfortable, and sleek looking.
More so, it features a great sound coming from its duo of Ibanez single-coil pickups, one at the middle and the other at the bridge. It gets better with its two individual volume knobs plus its tone knob.
This GMS Mikro bass feature is a small-scale SR body, poplar woods (a special kind of basswood), a bolt-on maple neck, and a rosewood fret with an incredible finish.
The shorter 28.6'' scale makes it also a great companion for the tour bus, super-tight home studios, young rockers, and players with small hands.
You will continue to love the characteristics of this bass even as you grow as a musician.
In Summary: Children's Pick
I'm choosing this as our beginner's and children's pick. If you're just starting out, there's simply no better first-timer 5-string bass than the GSR Mikro. Its size and lightness are quite impressive, and it loses no sound clarity, power, or depth because of it.
Dean 09 5-String Bass Guitar
The Dean 09 5-string bass is the best option you could get for an entry-level investment. That said, this is a bass that packs the essentials.
Features
This bass has great playability as it's built for the amateur bass player. That means its contoured basswood body is pretty lightweight and comfortable. 
It also has a fast-profile maple neck with an asymmetrical 4-bolt pattern. This unique Dean-designed neck joint gives players extra access to the upper frets. Notably, this neck has a dual-action truss rod, so it has plenty of stability and durability.
Its rosewood fingerboard houses 22 medium jumbo frets with Pearl Dot inlays. Additionally, the fretboard radius is 16'', which makes this a super fast bass for those tasty solos and fast basslines.
The sound, as you'd expect, is just decent. It sounds like a Dean, which means bright and happy. It comes from its two DMT single-coil pickups.
The hardware is just enough for the beginner bass player and the amateur.
In summary: best entry-level 5-string bass guitar
You won't get anything better than this for this kind of money. Moreover, things will definitely get poorer looking below this price range.
The Dean 09 is nothing special, to be honest. But it's a good choice to start your journey: for example, if you're a 4-string bass player and would like to transition towards the 5-string basses, maybe the Dean 09 is a great choice.
You could also be a total amateur and go for the Dean, as it's light, comfortable, and easy to play. And albeit getting the grip on a 5-string bass might be harder than on a 4-string, this model can make it easier for you.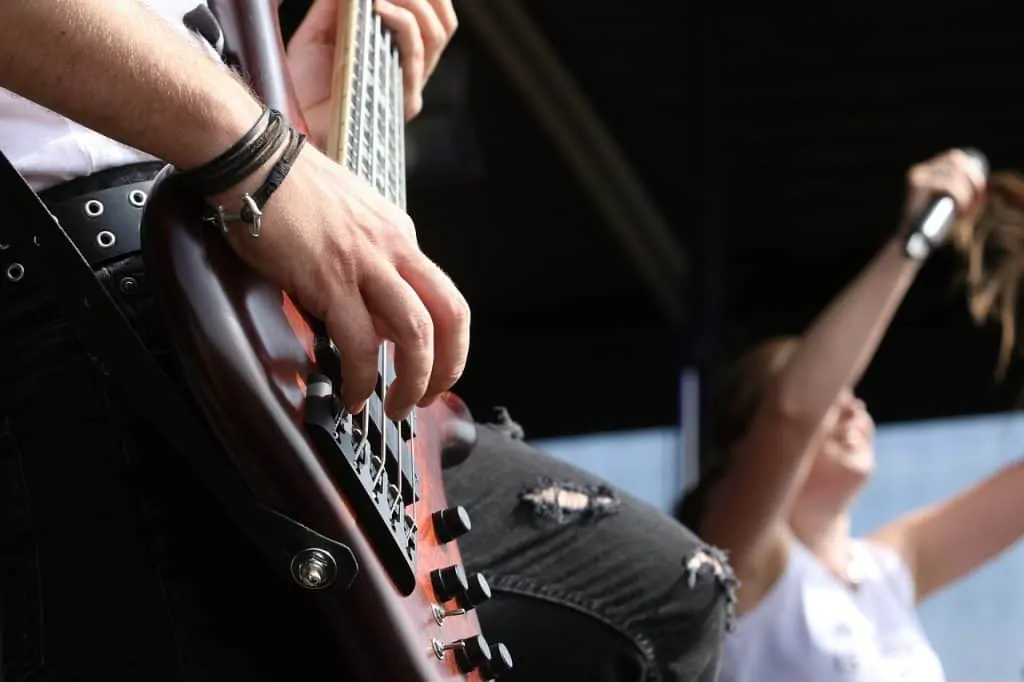 A good beginner bass should be lightweight and comfortable. It should also pack a fast neck profile.
What to Look for in a five-string Bass guitar?
Now that you've taken a look at our picks for best 5 string bass guitars, let's get down into the essential things we need to look for on these instruments.
The following tips are going to be of great use, especially if you actually try out these bass guitars before you buy them. Besides, you can see if the desired model fulfills these characteristics by checking the Amazon or YouTube comments.
Size & weight
It's important to note bass guitars are commonly bigger and heavier than electric and acoustic guitars. This is particularly true when going for a 5-string model, as 5-string bass guitars pack bigger bodies and sport more wood.
That said, a 5-string bass guitar must have a substantial body to sustain its lower tones. It also must have plenty of body/neck balance. Otherwise, the bass guitar could tip towards a particular side, which is something you don't want.
In other words, you need to make sure the electric 5-string bass guitar won't neck-dive on you.
Tonewoods
The building materials must have mid-level and above quality. Tonewood composition makes a bigger difference in the lower-priced instruments as the pickups on premium choices can override the tonal characteristics of the build materials.
That said, ash and mahogany are great choices for 5-string bass guitars. They have resonant properties and maintain a balanced sound, which is something you're going to need. Basswood is also a great choice on budget instruments.

Beginner basses are often made of basswood or ash. These kinds of instruments don't normally sound well when you play with a pick. Instead, aim to learn how to play bass with your fingers.
Budget
Of course, you're going to need to consider the budget. Naturally, the price correlates to the features of the bass you're looking for. If you have a restricted budget, you're probably going to miss out on the pickups, the playability, the hardware, the built quality, or the aesthetics. Which is more important for you?
Now, if you're budget is restricted, go for the top brands: Epiphone, Squier, Ibanez, Sterling, Yamaha, and ESP are going to give you the best results. This is especially true if you're a beginner.
Are you in a rush to find budget bass guitars? Check here!
Pickups
The bass pickups are the most influential component regarding the sound. A single-coil pickup (also known as a J Pickup) tends to have some hum on entry-level models, although modern single-coils already have noise-free operations.
Humbuckers offer noise reduction plus the increased headroom and output you'd need to make the lower string as fat as you'd want. Because of that, I'd only go for 5-string bass with humbuckers.
If it has an active pickup system, even better. An active pickup system delivers extra output, extra tonal shaping options, and extra brightness.
Seymour Duncan, Fender, EMG, Bartolini, Nordstrand, and DiMarzio are the biggest names in the bass pickup industry, although only EMG and DiMarzio are known to build quality bass humbuckers.

Pickups can either be active or passive. A passive pickup is generally softer, but it also packs a better dynamic range
Design
Another thing to consider is its design. You should pick a body shape that feels comfortable for you. 
A double-cutaway body is typically more comfortable as it gives you space to rest your arms and your wrist as you play standing, as well as some space to place the bass comfortably on your legs as you play sitting.
Circuitry
Another thing to care about is its circuitry. Reputable bass guitar brands often feature better circuitry and ensure the pots are durable and aesthetically pleasing.
Likewise, it's best if the knobs are not made of plastic.
Schecter, Ibanez, and Yamaha are particularly great in the electronics department.
Active or passive
Active bass feature an extra preamp for EQ options. These options increase your tonal possibilities and the opportunity to fatten or brighten the sound as you'd want. Likewise, active basses also feature extra output.
Passive basses, on the other way, feature a better dynamic range plus a more natural sound.
Keep in mind that you can only swap an active pickup for another active pickup, or a passive pickup for another passive pickup. 
Neck radius
The neck radius is also an important factor. A higher neck radius means the neck is flatter, which is easier to play for bassist players. 12'' and above is a good number. 
A shorter radius means the neck is rouner, which is something that catches bass buyers out. 9'' or less is commonly not a good option.
Fretboard
It's also very important to feel or check how the fretboard feels. If it has sharp edges, this is something you or a local luthier can solve with sand paper.
However, if the frets are sunken or too high, they won't feel right. Accurate fret placement will help you slap, play chords, and play basslines better.
This is a particularly dangerous thing in cheap bass models.
Potential
Any guitar or bass guitar can be upgraded. You could swap the strings, the bridge, the tuners, the nut, and, most importantly, the pickups. 
If you already know a thing or two about guitar upgrades and mods, you have to make sure the 5-string bass you select is a bass with plenty of features you like, like its aesthetic, its playability, or its knobs.
After you ensure the bass has a good core, you can improve it greatly with a couple of new pickups. My advice for you is to focus on tonewoods: mahogany for the body, maple for the neck, and rosewood for the fretboard is the basic rule of thumb.
Lastly, an adjustable bridge allows you to adjust the bass guitar better, so look for these units. An adjustable truss rod is also a great choice.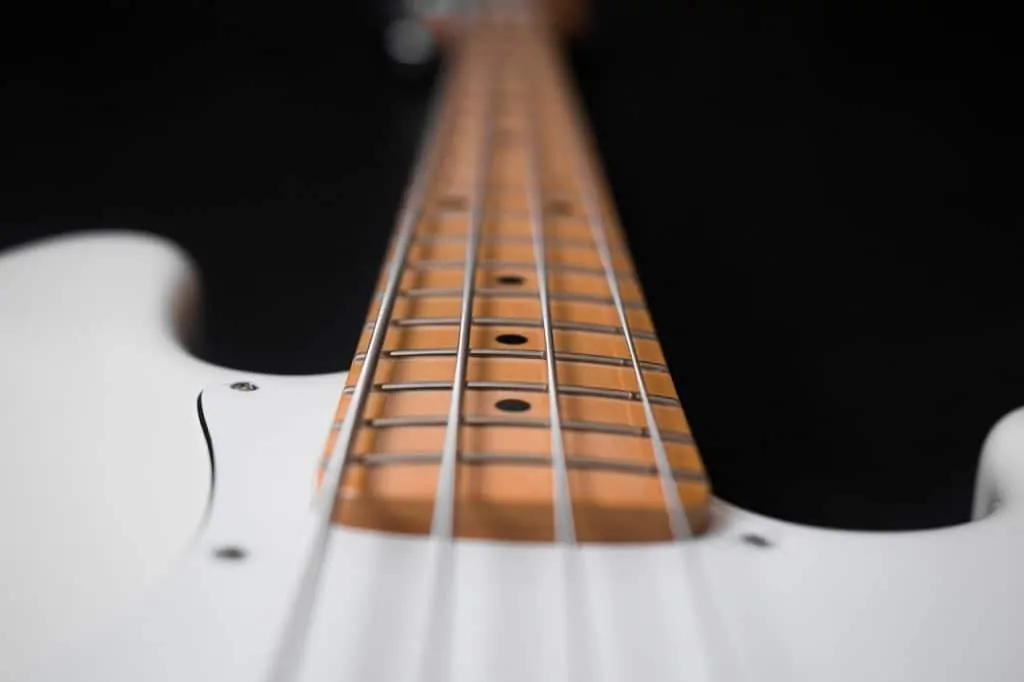 The truss rod is a piece of metal or wood that goes within the neck. It keeps the neck's curvature in shape. 
In Summary
For the amateur, it might be hard to find exactly what to look for. That said, I hope this buyer's guide on 5-string basses covered the basic stuff you needed to know in order to find the best 5-string bass for you.
After you take a look at the models I handpicked, you may already have a great idea of what to get. The answer, though, highly depends on your budget.
Getting your hands on the right 5-string bass guitar at a comfortable price is really simple these days with so many amazing examples. 
There're manufacturers who tend to every genre and reach beginner and seasoned experts as well. You'd be surprised at the kind of quality you can get for the money. You'd also be surprised at the kind of quality you can get for a budget.
I wouldn't recommend a 5-string model for a beginner. These bases are bigger, heavier, and the extra string represents extra hardships. It's hard enough to find a home on regular 4-string basses, so I can't imagine how hard it could be to learn with an extra string.
But I do recommend seasoned players to transition to the 5-string segment, especially the Sterling Stingray Ray25, which we named the best overall 5-string bass.
Lastly, I must add that, in the particular realm of 5-string bass guitars, you don't have to spend a triple-zero budget to get an amazing bass guitar.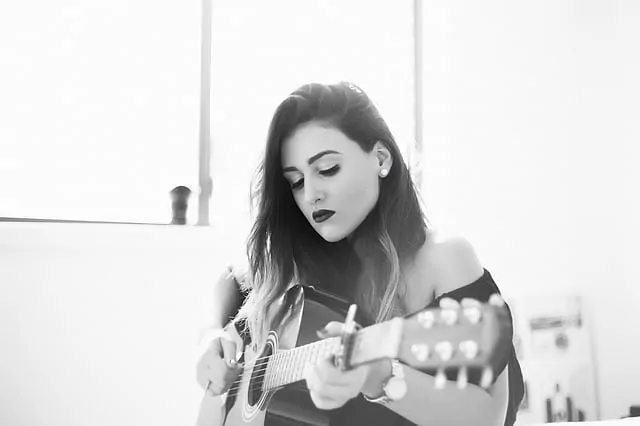 Jen is a guitarist and singer-songwriter who spends much of her time on the road and has lived in 13 cities across 4 continents. She picked up her first guitar at the age of 6 and learned to play by ear shortly after. She received her formal music education at the Berklee College of Music, and currently plays for a few bands in her free time. She has an uncanny ability to improvise creative melodies and harmonies. Her early influences include blues, jazz and rock.