If you're looking for the best budget bass guitars, this detailed guide will come in handy.
Listen, "budget" doesn't exactly mean "cheap," and "budget" doesn't mean "for beginners," not at all. A proper synonym would be, instead, "affordable." And by affordable, I mean it has the Trinity elements: quality, price, and durability.
Overall, you would have to ask the following questions in order to pick the perfect bass for you:
How much money are you willing to pay?
What do you need your bass for? (Learning, rehearsing, practicing, playing live, or recording)
What type of music do you play or will you play with the bass?
Do you have a band? What are the instruments of your bandmates? (Pianos and guitars, mostly)
Do you have a bass amp or do you need to buy one as well?
What kind of sound do you want and prefer?
Let's dive right in.
Let me introduce yourself, beforehand, to an amazing budget bass guitar:
How to consider your budget for a bass guitar?
Recently, I wrote an article detailing the top 10 electric bass guitars for beginners. Feel free to check that out if that's the particular information you're looking for.
More so, that article has detailed information on what you should look for in bass guitar:
The history of the bass guitar (which is the story of the Fender Precision and the Fender Jazz basses);
Bass brands;
Bass popular models;
The job of a bassist player and what a bassist do within a band;
Strings;
Pickups;
Neck and construction;
Tonewoods;
Scale;
Preamp;
Budget.
I'm not talking about those things again in this piece, so, if you're in doubt, please go and check the prior article.
Instead, I'll assume that someone looking for a budget instrument already knows something about it. You may be looking to save some money but still get yourself an amazing bass: something that is beautiful, has quality electronics, has a powerful sound that fits your playing style, and it's good for recording, playing live, and rehearsing.
Keep in mind music instruments manufacturers cut a lot of corners when they build cheap basses. A bass needs very good electronics for its sound not to get lost beneath the other band members. It also needs quality construction for its low-frequency sounds not to get drawn beneath an endless river of fuzz, hums, and noises.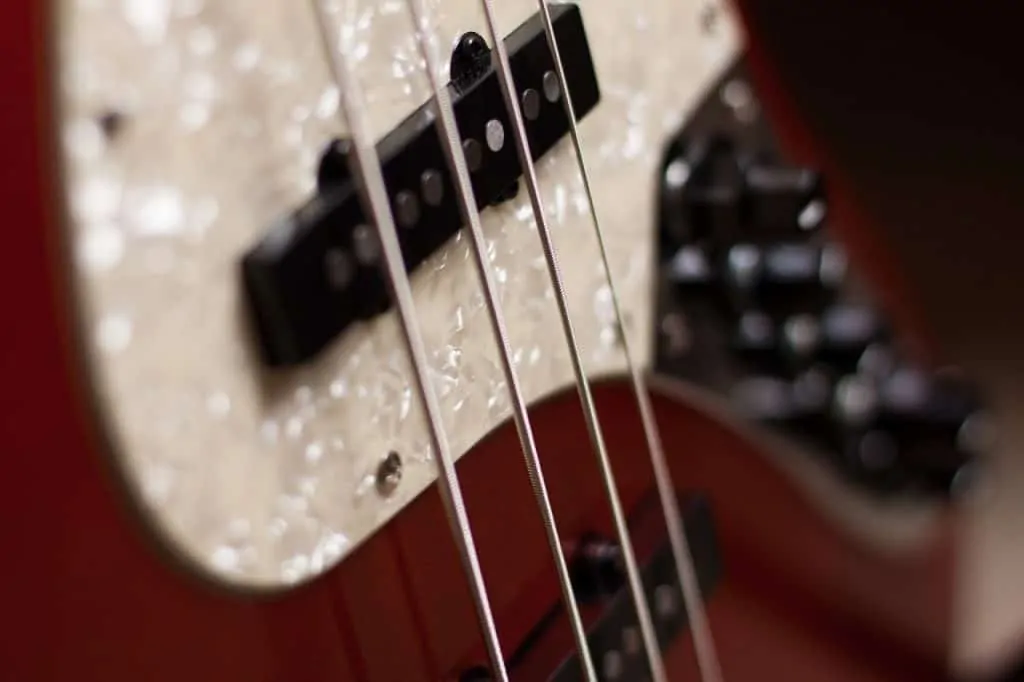 We're looking for quality budget bass guitars: for the same prices, you can get either a total scam or a semi-pro instrument.
Have you seen how most speakers and headphones have a hard time playing low-frequencies? Well, it's the same for basses and bass amplifiers. You need to look carefully because you risk having an instrument that it's practically worthless, because as soon as you amplify it and play alongside someone else, either you won't understand a note, or you will barely hear anything.
Finally, after I list the top 10 basses, I will give you some basic information that will help you make a more informed decision.
I hope you're ready to get the best you can get for the money.
How budget are we talking about?
We're going from entry-level prices, which barely have a two-zero price tags, to medium-level pieces, which are below three-zeros.
I'm giving you affordable basses that fit their roles perfectly. By roles, I mean the things you can do with a bass and the music genres you'll be playing:
Practicing at home or learning at home;
Rehearsing with a band;
Playing live in small, medium, or large venues;
Recording music.
A budget bass guitar can't be great for all of these roles at the same time, and, more so, has limited versatility. Although some are more versatile than others, their natural sound can lean more into rock, jazz, funk, reggae, pop, heavy metal, or any other genre.
What I mean is, when picking a budget bass, you must be mindful of your needs and preferences and then choose the one that suits you better.
Regarding playing on small and medium venues with a budget bass, it's indeed doable, although you would need an above decent bass amp or P.A. system. A P.A. system is a set of stereo speakers connected to an audio controller. You can plug your bass guitar there, without an amplifier, and get the unaltered, natural sound of your instrument.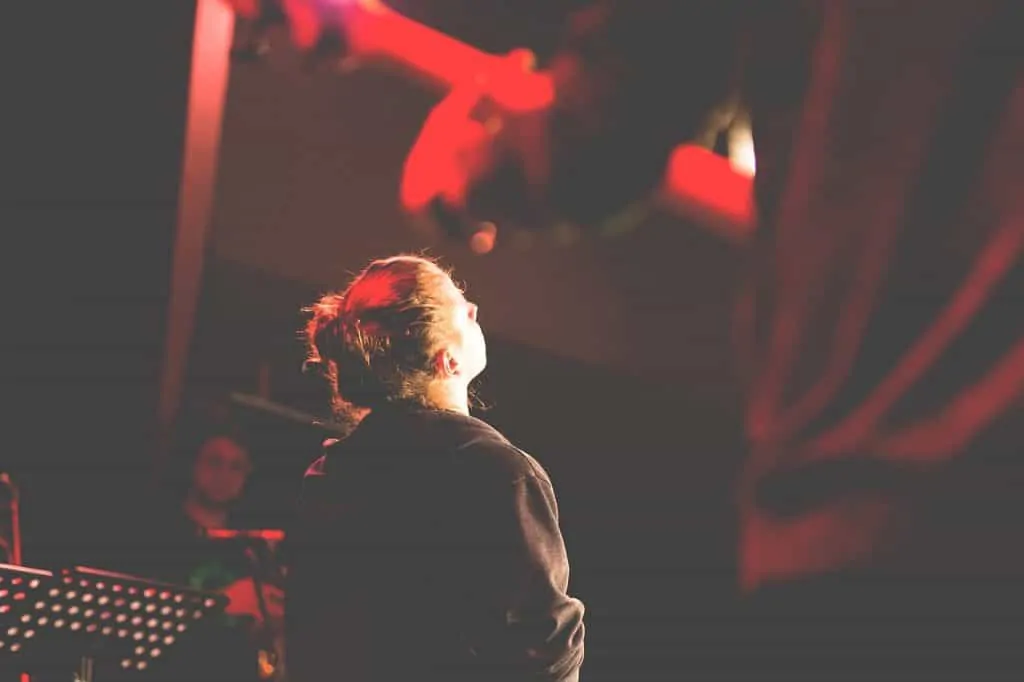 Amplifying a low-quality bass guitar delivers a low-quality sound, no matter how expensive your bass amp is.
Next, you have to consider the things you need to play your bass:
A strap, a set of cables, a set of picks, and a bass amp.
Now, you can go on without a bass amp if you play and rehearse a lot in studios, rent amps for venues, or if a friend loaned you an amp. However, I do recommend you go buy one for yourself, as having an amp home will improve how you feel about playing. But without it, rehearsing at home will get boring and, more so, you will have less time to get to know the sound of your bass and how to move around its knobs.
For that reason, I will guide you towards the top budget bass amps for you to complete your journey. These are medium-sized and small bass amps that will serve you well on small and medium venues, as well as rehearsing and practicing at home.
There're some good bundle options at Amazon which I'll be covering as well. These bundles often ship with an amp (commonly a small 10-watt Fender bass amp), a strap, picks, and cables. However, it's also a good option to handpick each thing for yourself as it can be cheaper. See, many times a bundle gives you low-tier disposable items.
Regarding the needs of playing live and recording, I will cover how your affordable bass guitar can still sound professional.
As for bass pedals, I'll leave them behind, but you can check this particular article about electric guitar pedals to give you an idea. You can check this guide about electric guitar pedals if you want to, but I feel bass pedals are mostly unnecessary.
As I said in my previous article, a bass guitar is all about its natural tone and weather it produces fat or bright sounds. That's why you need to pick the best sound and tone you can find right out of the bat without the need of extra pedals or a special bass amp.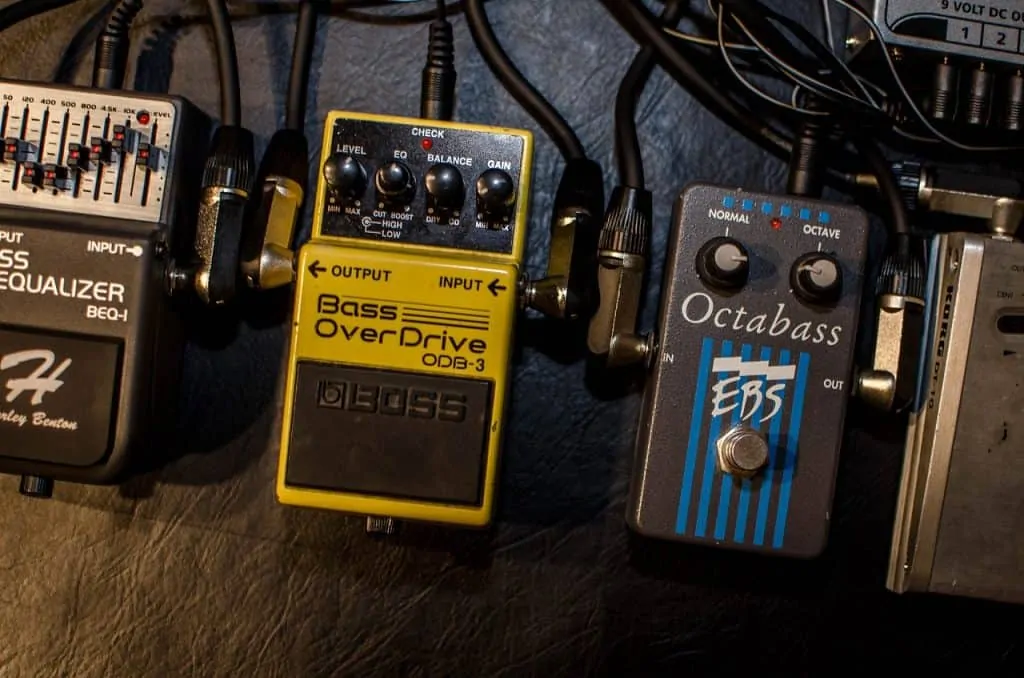 Playing with bass pedals might be overly complex for a beginner but can greatly improve your sound.
Lastly, I'll also show you how to improve your budget bass guitar in the future, but that's something for another article. Just know that by changing some of its components, you can level up your entry-level instrument into something more professional.
In summary, a budget bass guitar should be:
Something that is affordable, attractive, and has quality construction and electronics.
It must offer a sound that fits your music style and the genres you play.
It must give you enough power and clarity to play it loud. That's called headroom, which is the amount you can move the volume knobs on the bass without losing sound quality.
It must be durable. Your investment should last for years.
It must be something you can upgrade.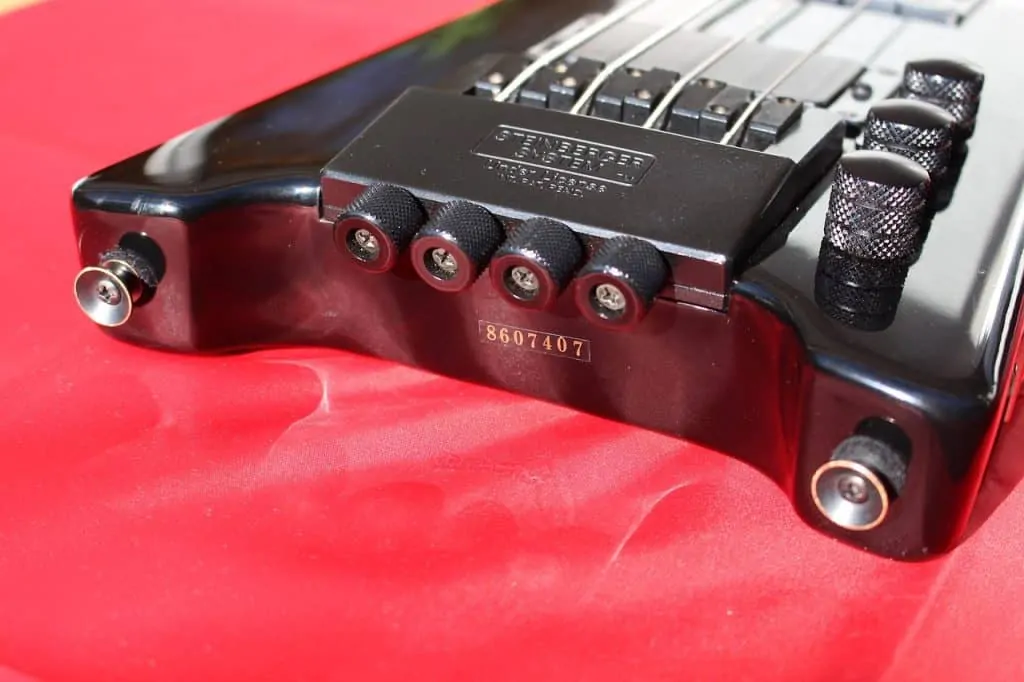 For example, you can modify the sound of your budget bass guitar by swapping the instrument's pickups. 
The alternatives I picked fill the requisites I just listed.
Top 10 budget electric bass guitars 
Before we begin, I'll be listing some articles in the form of series, as if anything you pick from that particular brand line will be good for you. Either way, lean for the one that best suits your goals.
Remember to check every bass on YouTube before you buy it. Obsess yourself with it, check reviews, videos, your friends, forums and anything you can find in order to get the absolute best.
Squier by Fender Affinity Series bass guitars
Squier is Fender's more affordable alternative. Squier instruments are mostly made in Asia. Although they are significantly cheaper than Fender, they do offer some particularly good series, almost as good as the reputable Fender brand.
The Squier Affinity Series is an amazing starter pack. It gives you a great bass experience with a lesser expense.
I could define the sound as "semi-pro", however, it's almost as good as with Fender can offer thanks to the quality of its pickups. By pickups, if there's a doubt, I mean the bass's onboard microphones. You can learn more about it on this electric guitar buyer's guide.
The particular model I shared is a Squier Affinity Series Precision Bass PJ, which features the design of the music industry's most iconic bass guitars, the Fender Precision, and the Fender Jazz Bass. PJ basses have a P body and a J bridge, plus the pickups of the two and separate volume controls for each one.
It's a cost-conscious Fender alternative made in Asia and probably the best entry-level Squier series overall. It delivers all of its classic tones and the familiar feelings and comfort of original Fender instruments.
On the downside, it's a small bass, which means it features a 30'' scale (or lower). It means it's not as powerful or doesn't have a sound as fat as their bigger 34'' scale counterparts. However, it delivers brighter tones.
Don't expect to use this within a heavy rock band or beneath two heavy distorted guitars, though. The sound will fade away. 
Squier by Fender Bronco
The Squier Bronco is a superb entry-level bass with a price that falls short for all that it offers.
It's a comfortable and easy-to-play bass with a special design single-coil pickup delivering a bright and clear tone. If you want to learn more about bass pickups, check my beginner bass buyer's guide.
It has an attractive body with a gloss polyurethane finish. It has sturdy construction with a maple neck, agathis body, and tuners that will stay on-tune for long times.
As for knobs, it features single volume control and single tone control for its pickup. Overall, the pickup design is very similar to those expensive, top-tier Fender Precision basses.
The sound is surprisingly good for its "limited" hardware. Although it doesn't go as deep as the Fender P bass, it does go well beyond its affordable price. In my opinion, it's a beautiful, vintage-inspired sound good for classic rock, indie rock, pop, reggae, jazz, and blues.
Just like the Squier Affinity PJ bass, the Bronco is a great option for studio or home studio recording.
Ibanez GSR Micro
Another short-scale bass guitar, but this time from the affordable and trusted brand Ibanez. This particular instrument has a neck as short and light as a guitar neck, which makes it exceedingly comfortable.
It's a slim bass with a maple neck and a light-weight, compact body. It has a dynamic P pickup (modeled after the Fender Precision pickup).
Although it's small and you may confuse it with a toy, it's made to high standards. It has the same pickups, electronics, construction materials, and small-scaled body as the full Ibanez GIO guitar series. It's short 28.6" scale makes it a perfect tour companion or small home studio dweller.
More so, it's great for people with small hands, young rockers, and beginners.
Ibanez Tallman
It's a cheap bass guitar without any real compromises. The Ibanez Talman TMB100 has no significant problem as most budget amps have: they might sound great but look awful, they might look good but have a poor tone, or something in between.
The body sports a distinctive curvy double-cutaway design made of mahogany. It has a vintage vibe that goes well with its vintage sound.
More so, the bass ships with plenty of colors like Soda Blue, Coral Red, and Mint Green. Additionally, it packs a cool tortoiseshell pickguard.
For an affordable bass guitar, it has a fit, finish, and durability that I strongly recommend.
It has the typical Ibanez neck and a bolt-on body. Plus, it's a big 34" scale bass made of maple. It means its sound is more powerful, deep and fat than the previous options. I must add it packs 22 medium frets and a rosewood fretboard. Overall, it's not a beginner-friendly bass, however, it serves you well as a live, practice, rehearsal, and recording bass.
The quality of its build also translates to its electronics and hardware. It has two pickups: a Dynamix J at the bridge and a Dynamix P at the neck. Both pickups are passive.
You can read more about bass pickups here. In the meantime, know that a "P pickup" models the sound of the Fender Precision Bass, while the "J pickup" models the sound of a Fender Jazz Bass.
The EQ section features two control knobs: one for the master volume and one for tone. Overall, the Talman offers a fat, vintage sound with a lot of versatility. It packs a heavy punch and goes all the way down to the soft, rich tones of blues and jazz. It puts similarly priced bass guitars to shame.
It has a shortcoming, though. The mass-produced Ibanez Talman has some fret buzz, which keeps it from reaching its true potential.  For this reason, I don't recommend the Ibanez Talman for studio recording.
Check the video below to enjoy its sound:
Dean E09M Edge Bass
Dean bass guitars are popular for their original body shapes and designs. While most basses have the look of the Fender P or the Fender J, Dean has its own look.
The Dean Edge is an entry-level model with a conservative shape. It does show how Dean knows how to wrap everything up very nicely in their original design. I'm talking about price, performance, durability, and aesthetics that will fit any play style.
This model is made of basswood, which is one of the cheapest tonewoods. It does have a nice natural satin finish, though, which gives it a better look.
The neck is made of maple. Dean applied their trademarked asymmetrical bolt pattern on the neck joint, which allows your fingers to go up and down the neck without sacrificing functionality.
It features a single custom Dean pickup, which covers a wide genre of music genres very smoothly. It represents a welcomed break from the over-saturation of the Jazz Bass or P Bass pickup configurations in the market.
As you can expect, the controls are basic: you just have one knob for volume and another one for tone control.
Additionally, it has a set of die-cast tuning machines on the head. It means it will maintain the tune for a long time. However, you do need to check the intonation as soon as you have it on your hands.
Lastly, the sound is better than expected. Its single pickup is more than enough to keep up with almost anything you play, and its smooth, noise-free sound is a great option for recording. Don't play a lot of heavy metal music with this bass, though, as it doesn't have the punch for it.
Squier by Fender Affinity Precision Bass bundle
Another Squier by Fender alternative, however, this time it's a bundle. This particular extra-affordable shipment includes:
A Squier Fender Affinity Precision bass;
A Rumble 15-watt bass amplifier;
A cable;
And a strap.
It's an ideal choice for people starting with the bass or looking to get a secondary instrument for a small budget.
It packs a powerful split-coil pickup at the middle, plus a J bass single-coil pickup at the bridge. It can give you an amazing range and a lot of feel for blues, jazz, rock, and reggae.
This is a small scale instrument, which means it doesn't deliver heavy punches. So no heavy music.
It's ideal for rehearsing and playing live; however, it doesn't have a lot of headroom, which means playing live and recording, which are situations needing higher volumes, will mess up the sound quality of this Affinity bass. This is a rehearsing and practicing bass, which is why the price is so low. However, it will also serve you well in small live venues.
As for the amp, it's a 15-watt Fender amplifier featuring an 8" Fender speaker. Additionally, it has a three-band EQ and an aux input you can use to play along with your favorite songs while practicing.
As for the Affinity series (which opened the list), you can go for one of the best models, a Deluxe Active Jazz Bass.
Schecter Stiletto Stealth 4
Schecter has a huge presence in the music market and has been expanding in recent years. They are slowly becoming the sure-to brand to go when looking for quality, budget or not.
This is significantly true for bass guitars. Schecter is famous for its Stiletto line, which goes from mid-tier models to top-notch fire breathers.
This particular Schecter Stiletto Stealth is a mid-range model selling for an affordable price. The Stealth indeed packs a lot of power for its money.
Schecter's presence on the market in recent years has been expanding to a point where they are becoming one of the go-to brands no matter what your budget is. This is especially true if you are looking for a good metal guitar or bass guitar.
It has an original Schecter-designed body, however, it's not that different from a Yamaha or an Ibanez instrument.
It's made of basswood plus maple for the neck, which fills the guitar's nature very well. Meanwhile, it has a standard satin black finish which can look awesome in your rock and heavy metal gear.
It comes with a common setup configuration: a split-coil pickup for the neck, plus a precision single-coil at the bridge. The difference, though, is that the setup is active. Active pickups require batteries and usually pack more punch and less noise.
For EQ, it has a master volume knob, a two-band EQ, and a blend knob to mix the pickups' sound. This configuration offers a vast musical range. It can fill your expectations in any kind of music and genre you play.
The sound it delivers is crispy, hot, and powerful. Everything you would expect from a Schecter bass. Plus, the EQ section allows you to custom the sound to exactly what you want.
Compared to other active basses at a similar price range, the Stealth 4 takes it up to eleven with its professional sound. Hence, this is a semi-professional budget bass.
The tuners it has are Schecter-branded die cat units, which are the standard piece to preserve the tuning throughout normal use.
In conclusion, the Schecter Stiletto Stealth 4 is a very capable affordable model from one of the world's most reputed musical brands.
Washburn Taurus T24
Washburn is a superb affordable bass guitar brand. It's almost their specialty.
The Taurus series is one of the most popular lines in the brand's catalog. The lineup has some of the top five and four-string basses wearing the Washburn staple.
The T24 is one of the top four-string basses of the Taurus series. It's a 34" scale bass that comes with a neck-through-body construction, premium mahogany tonewood and maple laminates on the neck. The body gives players a smooth and comfortable experience.
It has two single-coil pickups (one on the bridge and the other one on the neck). The pickups give you a powerful, acid, low-grinding tone perfect for recording heavy rock music. Plus, the EQ features separate volume and tone controls for each pickup, which gives you extra versatility to customize the sound you're looking for.
Overall, it's a perfect bass guitar for pro-players shipping for an affordable price. It goes for someone who has been playing for many years and has a lot of experience playing live and recording music. As a downside, I think the design is a bit lacking and doesn't properly express the quality of its sound.
It's a bass guitar worth buying. Especially if you're into heavy metal and heavy rock.
G&L Tribute JB2
I understand if you've never heard about the brand "G&L." That's okay because while this is fairly well known in the industry, it's commonly unknown to the general population.
Leo Fender left the Fender company in 1965 and soon founded two other musical companies: Music Man and G&L. And, to be honest, Fender did some of his best work for G&L.
This Tribute piece is a solid bass delivering everything Fender loved and stood for. More so, it has a price that's affordable to a wider public than what Fender American has to offer.
The G&L Tribute JB2 has the original Leo Fender design (which is why it packs the "Tribute" alias), with ash as a tonewood plus maple for the neck. Those expensive Fender P basses use ash and alder tonewoods, which are considered the top of the industry.
It has a natural gloss finish, something G&L does in all of its instruments.
The pickups are a pair of Alnico passive single-coils, which offer a distinct vintage sound and take the bass to the top-tier category. It means it will serve you well for recording, rehearsing, and playing live in any kind of venue. This G&L bass has performance over anything else, which is exactly what Leo Fender always wanted.
For EQ, it has a volume control and a master tone knob. Very simple and straightforward and, still, it's more than enough for most genres, from pop-rock, soul and reggae to heavy metal and progressive rock. I must say, though, it has an amazing sound for progressive rock and other kinds of modern rock.
The sound, even if you don't believe me, represents an evolution, or at least an alternative to the Fender P bass. See, Alnico pickups are very expensive, and they allow you to take the music to a lot of places other basses can't.
Another thing that I love about this bass is the Saddle-Lock piece on the bridge, which gives you superb sustain and greater intonation retention. These two components will keep your tune on point as you rock on the stage.
In summary, this G&L bass is a true Leo Fender instrument. His vision is alive on this company and, in every significant aspect, the JB2 is an outstanding bass guitar.
As a downside (although I don't care about this), its aesthetics might be a little too bland for some people. As I said, it's all about performance.
Sterling By MusicMan Ray34
Lastly, with the highest price tag of the list, is a Music Man bass. As I said on the item above, Leo Fender is also the founder of Music Man, so needless to say it's a reputed musical brand.
Since the Stingray first came into the market in 1976, the bass has become one of the world's most iconic bass designs. In fact, it's so iconic it competes with the all-consuming Fender basses.
And whereas the Sterling is the "cheapest" Music Man brand just like Fender has Squier and Gibson has Epiphone, they are by no means cheap versions of their top-tier siblings.
If you compare this option with the original Music Man Ray34, this is indeed a budget option. But it's not cheap, and for good reasons.
This Ray34 bass guitar has a Honey Burst finish that tributes the '50s original Music Man Stingray design.
It's built with the premium African Mahogany tonewood for the body and headstock overlay, a select mahogany wood for the body, maple top, quilted maple neck, and a rosewood fretboard. A Master Craftsman designed this bass in Korea, which is why It gives you a top-tier construction quality with top-notch durability and aesthetics.
Also, like the item above, it has expensive Alnico pickups. This time around, it features two active humbucker pickups paired with a 3-band preamp.
It has a Music Man custom "massive humbucker" at the bridge. This single pickup packs a lot of power and goes well with heavy metal, jazz, and rock. The sound is heavy, acid, and heavy, and although there's not much range to it, its sound is definitely for professionals looking to record music and pack heavier punches to their live venues.
However, it does fall short from the Music Man Ray in terms of tonal range.
How to choose a budget bass guitar
I have already explained the objective elements to consider when buying a bass guitar in this article. This time, though, I will talk about the subjective elements and leave the choice as a matter of heart, ear, and intuition.
Most of all, remember there are many bases modeled after the Fender P and the Fender J, both in design and sound. For that reason, I think you should see the video below comparing these two heavy hitters:
These are the basic factors to consider when you buy a budget bass guitar:
Your playing style
The genre you play is a very important factor to consider. After you've set your style and decided what you're playing, look for a bass that fits the tones this music genre needs. Afterward, you can choose the other features you want in your bass, like its size, its tonewoods, or its aesthetics.
Let's say, for example, you want to play Korn covers. Then you would need a 34" 5-string bass, at least, with powerful pickups.
Or, if you're musical catalog is vast, search for a bass guitar with a wide range of tones. Or,  if you can, buy an additional bass guitar that can fill an additional role.
Where are you using your bass?
There are different scenarios in which you could use your bass. First off, it's practice at home or recording, for which you don't need a sturdy instrument, plus, you can have the heavier bass you can find as it will sit at home or at the studio.
For rehearsing and live venues, you would need a sturdy bass with better hardware and electronics quality as it must survive moving around a lot. If the bass is also light, it can help.
Comfort
You must have a bass guitar that feels comfortable to play, hold, and carry.
A bass for you should feel like a natural extension of your body. Like something you could play with your eyes closed. It means its neck shape and body style should feel good to you.
Remember basses have from 21 to 24 frets; they are small, medium, large, and extra-large; feature different neck designs (U-shape and C-shape); feature different fret sizes; and have either narrow or wide bodies.
Budget: what changes as I pay more?
Going up the scale from entry-level from mid-level, which is why I did on my list, will give you better components. What I mean is you'll get better quality pickups, better quality electronics, and better quality tonewoods for an overall better sound.
Some models, though, will charge more solely on their eccentric or original designs whereas not adding anything too special in their sound. You should be like the G&L brand when choosing for a budget bass guitar: performance over everything else.

Choose a bass that is comfortable for you; and fits you playing style, budget, and needs.
Lastly, you have to consider buying a bass amp as well:
Top 3 budget bass guitar amps 
I will write a bass guitar amp buyer's guide on the following article, so I won't go deep. I will just comment on three different amps in three different sizes.
If you wish to learn more about amplifiers, feel free to check this guide about electric guitar amps:
Hartke HD500 bass combo
It's a big, fat, and powerful bass guitar amp selling for a mid-level price. This Hartke has 500-watts of power, weighs about 35lb, and features a -band EQ (treble, mid, and bass).
Orange Crush Bass
It' a 50W bass amp from the reputed brand Orange. It features an active 3-band EQ, a Parametric Mid Control, a blend, and gain controls with an added footswitch.
It also packs several effect loops and a chromatic tuner.
Sale
Vox PB10
A 10-watt  top-tier quality Vox amp with the complete Vox look, feel, and standards.
It features treble and tonal-shaping controls, and a Bright switch you can use to enhance harmonics.
It also has Drive controls to dial from a soft and warm bass up to a fat distortion.
You're all set now for your journey as a bassist player.
What to expect as a bassist? 
Guitar players, drummers, and singers seek the spotlight. But the bass player is different. The bass player is the laid back, cool and collected musician holding the rhythm section tight and giving tone and purpose to the melodies.
Think of the iconic 60's rock band The Who. During any of their performances, Peter Townshend smashes his guitar and Keith Moon wrecks his drum kit, but the low-profile John Entwistle plays the bass lines peacefully beneath the psychedelic rock of their bandmates. And still, he's one of the most influential bass players of all time.
The attention guitar and drum bring forth draws a lot of talent to it. So, as a bass player, and to make it short, expect to start turning down a lot of offers to join bands.
If you're looking to become one yourself, maybe star fresh, maybe change from guitar to bass, or simply get yourself a good bass without expending too much, we've weaved some good options for you.
If you're still not very convinced about playing this instrument, you should consider the bass is present in probably all of the music you listen to.
Why is the bass present in every music genre?
Let's talk about this scientifically. Research explains people fail to appreciate the role bass has in music. For example, McMaster University in Canada discovered the human brain establishes a song's rhythm by its lower tones. More so, it understood our brains feel the music differently depending on the bass melody, even if we don't hear about it.
Additionally, a Northwestern University study found out music with heavy bass lines inspires power and draws fans more efficiently.
So, not only the bass dominates the rhythmic section, but it also sets the music's harmonic foundation and defines the purpose of each chord. In fact, bass conveys so much power research has ruled out the lyrics as a significant element eliciting emotions on audiences.
Even science is supporting your role in music as a bassist player. Give it a try if you haven't.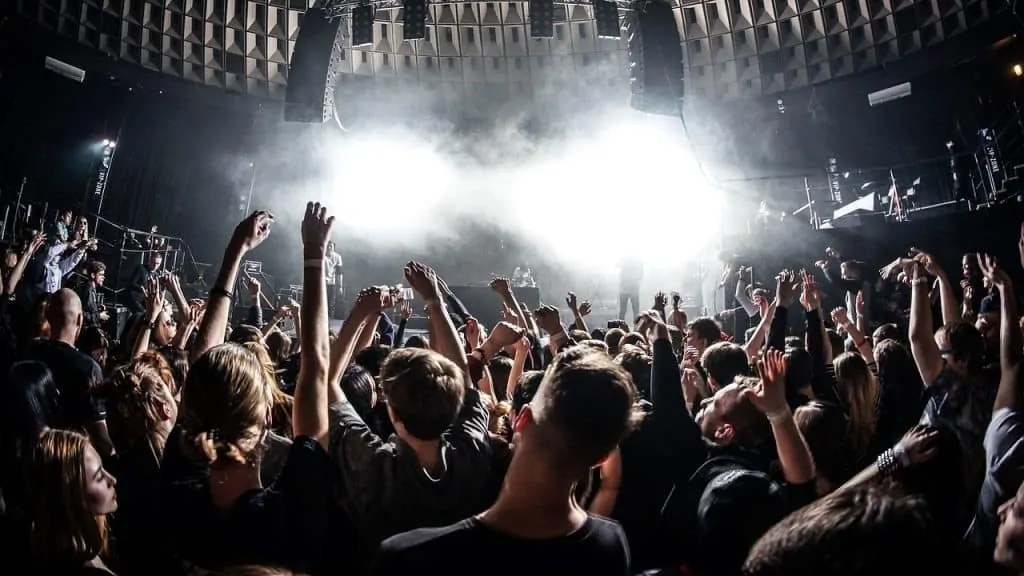 Low-frequencies travel further and faster than mid and high frequencies, which is why the bass is louder the further away you're from the stag or the speakers. 
Final Considerations
Now you have everything you need to make an informed decision.
As I've said before, check my other guide if you're in doubt and, more importantly, check any article on YouTube and different online forums before you buy it. It's best if you test the instruments
Good luck!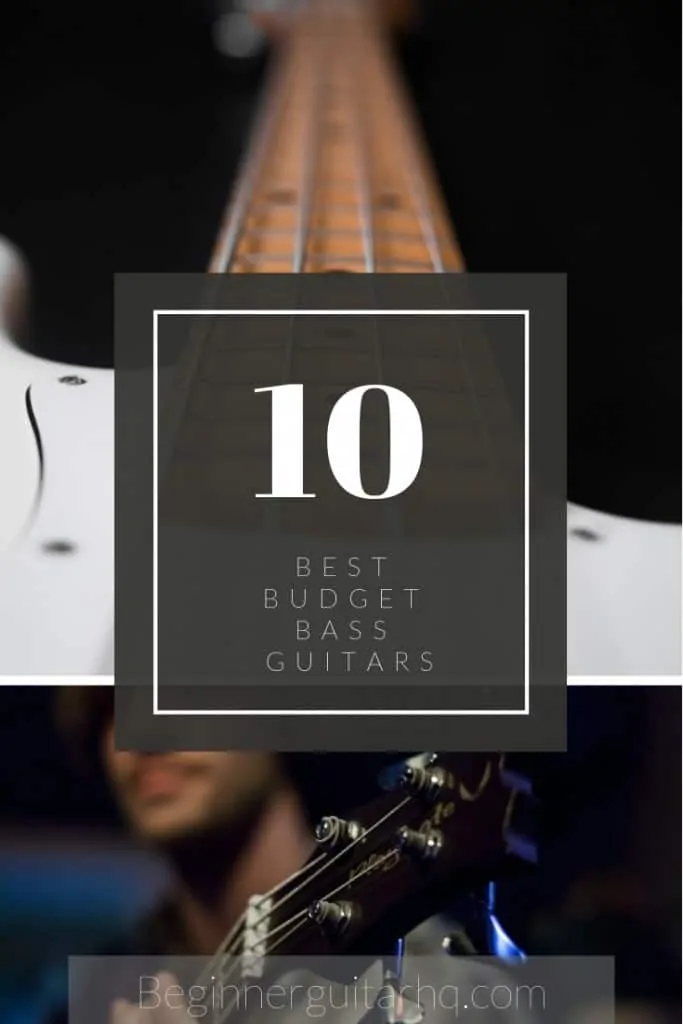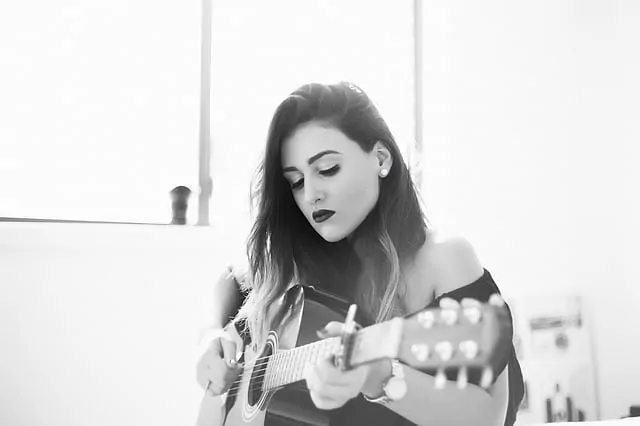 Jen is a guitarist and singer-songwriter who spends much of her time on the road and has lived in 13 cities across 4 continents. She picked up her first guitar at the age of 6 and learned to play by ear shortly after. She received her formal music education at the Berklee College of Music, and currently plays for a few bands in her free time. She has an uncanny ability to improvise creative melodies and harmonies. Her early influences include blues, jazz and rock.