Dean is an American music company producing budget and mid-level basses and electric guitars. Most of their items sell for reasonable prices, and whilst they do build top-end models that rival the likes of Gibson, Fender, and Gretsch in terms of cost and craftsmanship, those premium instruments are not well known.
However, they have solidified their commanding position in the entry-level market of bass guitars with the Dean Edge bass series.
In recent years, though, Dean has moved forward by creating their own guitar pickups, which means they are setting themselves apart from entry-level competitors. This extra step allows them to reduce costs while raising the quality of their products.
If you've played bass guitars and electric guitars before, you probably know the instrument can only be as good as its pickup, because this is the piece of gear that transmits the sound to the amplifiers.
So, today, we're taking a look at the best Dean bass guitars you can buy right now. We're looking at entry-level models, mid-level alternatives, and some top basses that might catch your attention.
Dean is already a brand you can trust because of its craftsmanship, great sound, wide availability, and friendly prices. 
Before we begin, though, let's learn a bit about Dean guitars…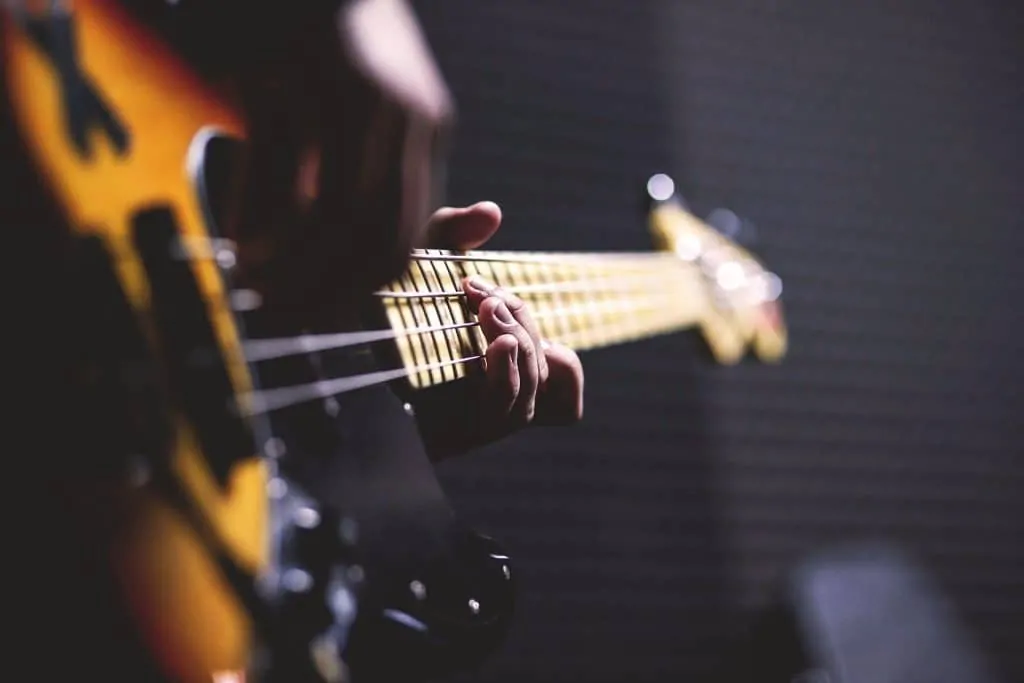 The Dean Edge 09 bass is one of the most popular entry-level bass guitars you can buy right now.
About Dean 
Dean Guitars (commonly known as Dean) was born in Chicago, Illinois (USA), 1976. It was founded by inventor Dean Zelinski. Their headquarters are in Tampa, Florida (USA). 
The brand came to prominence between 1978 and 1988. Its name became widely popular in the '80s as Pantera's Dimebag Darrell crossed the USA's stages with Dean guitars swinging around his neck.
Tropical Music owner Oscar Madeiros bought the company in 1986 and refocused the brand to Latin musicians until 1995. It made the brand disappear from American stores until Elliot Robinson from Armadillo Enterprises purchased the brand in 1997.
Armadillo Music expanded the brand from just electric guitars and basses. Plus, they got a number of professional musicians to use their products. Aside from Dimebag Darrel, the list includes Michael Angelo Batio, Leslie West, Michael Schenker, Dave Mustaine, Michael Amott, and Jacky Vincent. 
In particular, Megadeth's Dave Mustain uses a signature Dean VMNT guitar in the album "Rust in Peace."
More so, Dean has made a lot of signature bass and electric guitars. Notably, we can find the V and ML series, which are very popular for metal and hard rock musicians. 
Their product line includes bass guitars, solid-body electric guitars, acoustic guitars, mandolins, ukuleles, banjos, amplifiers, resonators, guitar cases, accessories, and custom guitar pickups.
About Dean electric guitars
Dean has various lines of electric guitars which include: V, Z, ML, Cadillac, Splittail, EVO, Icon, Soltero, Vendetta, and Deceiver models. They also have a custom shop named "Custom Zone" where they build some of their higher-end models.
Dean also has various signature models. Their most known signature models carry the Dimebag Darrell name, whilst others carry the Dave Mustaine name as Megadeth's frontman has worked with Dean USA to create the Mustaine Signature VMNT Holy Grail electric guitar. 
Dean also makes signature electric guitars for Leslie West, Angelo Batio, Michael Amott, Bret Michaels, Rusty Cooley, and more.
About Dean Bass Guitars
Dean has been making bass guitars for over 40 years, and they've improved the process over the years.
Their basses are fine-tuned for the modern bass players and focus on modern rock and edgy sounds. 
Dean's most famous bass guitar line is the Edge series, however, it's not the only one. Just as much as the brand produces entry-level bass guitars for the common musician, they also have some pro choices and some really interesting models like a 12-string bass
Here's a rundown of their bass lineups:
Edge 01
Edge 03
Edge 09
Edge Pro
Edge Select
Custom Zone
Evo Bass
Metalman Series Bass
Hillsboro Series Bass
Rhapsody 12-string bass
Resonator Acoustic-Electric Bass
Acoustic Series
Exotica Acoustic-Electric Bass Series
They produce a signature bass model, which is the Jon Lawhon Hillsboro. This is a bass designed for blues made of alder, maple, and jatoba; plus DMT active humbucking pickups.
I have to add their best bass pickups are designed by DMT. DMT Pickups was created by Dean USA Custom Shop engineer Pat Baker, and they work closely with their "parent" company.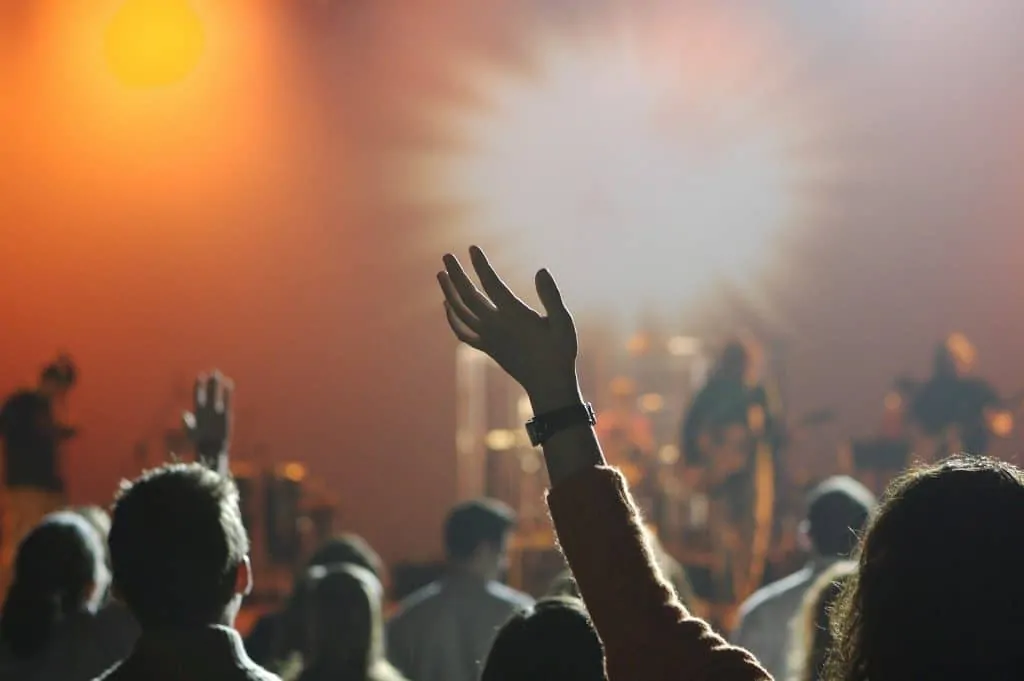 Dean basses are sturdy, well made, and affordable.
Top Dean bass guitars 
Here's my definitive list of the best Dean bass guitars you can buy right now, most of which selling for friendly prices.
Keep in mind Dean basses are suited for beginners and budget players alike. Their features are short but their designs are pretty effective. 
I'm reviewing the Dean bass that offers the most for its money first. The next reviews are going to be shorter.
Best overall: Dean Edge 09 5-String Bass Review
The Dean Edge series of bass guitars is a well-known and popular beginner's choice. Edge basses offer a great balance between performance, price, and features.
More so, these basses have a solid design that's attractive and comfortable, which is why it's such a cool option for a first-time ax.
In particular, the Dean Edge 09 is one of the most affordable 5-string basses you can get right now. 
This model has plenty of benefits. However, it does have some flaws, but I wouldn't ask for anything better given the price. 
Overall, I consider the Dean Edge 09 one of the most affordable five-string basses. 
Design & construction
Just like most entry-level bass guitars, the Dean Edge 09 has a basswood body and a basswood top. Basswood is a cheap and light tonewood that enhances low-end frequency and nothing more.
The available finish choices are reasonable and could fit everyone's tastes.
As for the neck, we have a higher-standard one-piece maple neck that sports a faster C-shape profile.
The fretboard is made of rosewood and has pearl dot inlays.
This bass features a double-cutaway shape that's light and easy on the shoulders. This is a 35'' scale bass, so it's a long scale instrument that features a deeper and more powerful sound and has improved string tension.
It's also worth noting this bass has 24 medium jumbo frets.
Overall, this is a stealthy bass that looks cool and has a decent construction quality, which is a rarity at this price range.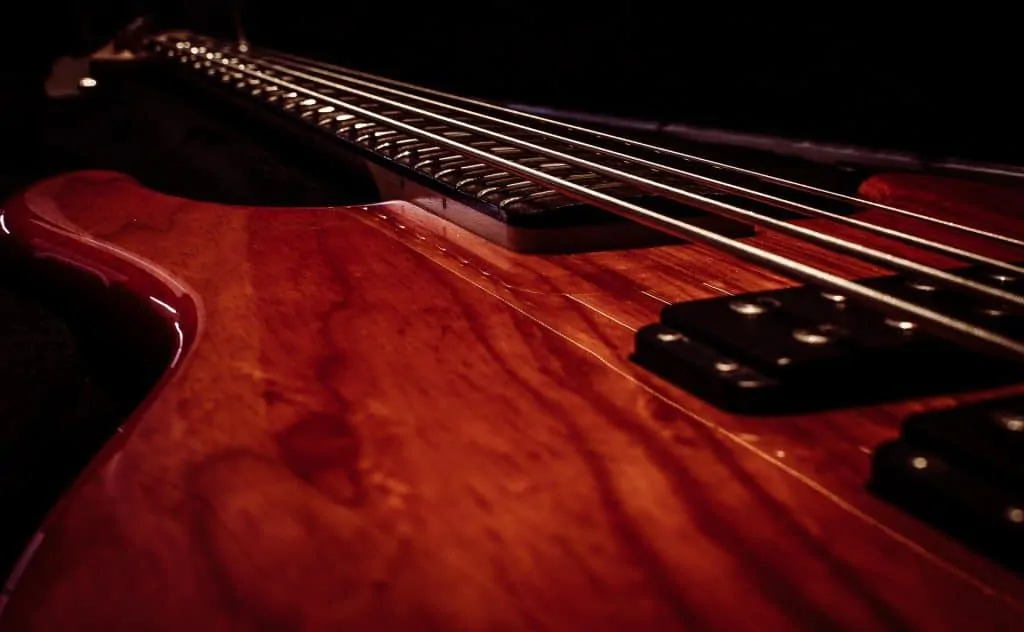 Most Dean bass guitars come with 4, 5, and 6-string alternatives.
Hardware
Oftentimes when we see entry-level instruments, we find average and below-the-norm hardware.
Having said that, the Edge 09 is a step-up. It ships with a vintage-style Flush Bridge with five adjustable saddles, one for each string. The quality of the bridge is great: it keeps intonation in check and it makes the strings lighter and easier on your fingers.
On the other end of the instrument, we find 5 die-cast tuning machines of decent quality. There's nothing special about them, but they do their job.
The hardware comes in chrome and it works. However, you don't want to push this bass beyond its comfort zone. For example, don't try to de-tune your bass or go for anything else that's not the standard tuning (B – E – A – D – G).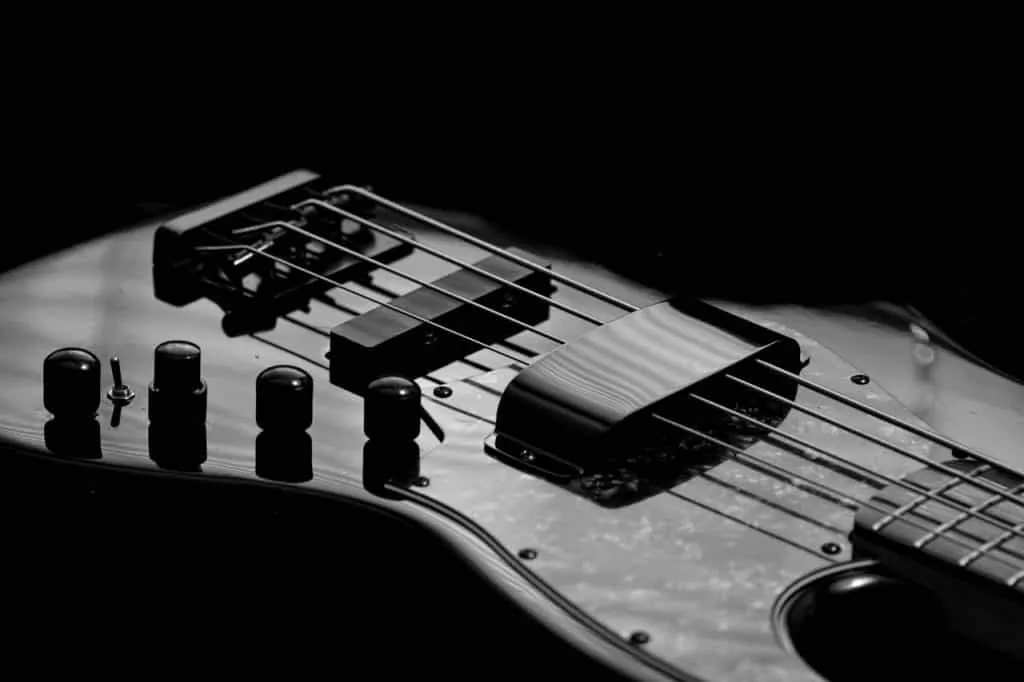 The Dean Edge 09 is one of the most popular entry-level basses available.
Pickup & sound
Here's where we find the most interesting features of the Dean Edge 09. It comes with a single soap-bar pickup, which is a very rare setup on affordable bass guitars.
The natural simplicity of single-coil soap-bar-shaped pickups translates into its aesthetics and into the tone of the guitar. More so, there's only a single tone and a single volume knob controlling the taper.
The sound is rugged, dark and lacks some substantial finesse. It even has some organic dirt inherent to its tone. 
It's not a guitar that can deliver precise tones. Instead, the Dean Edge 09 excels in hard rock, metal, and other high-gain genres.
In shorts, it plays well in genres where the definition is not a crucial thing and when you can get away with a bit of dirt in the tone.
Even though it's not pristine, I find the Edge 09 a great bass to rock out. It could be a very cool and fun choice for beginners looking to start out with some mean & heavy music genres. 
Here's a video demo: 
Alternative: Dean Edge 09 4-string bass
If you're not looking for the extra meat of the lower 5th string, you can, of course, go for the 4-string Dean Edge 09 bass, which is a bit lighter and easier to play.
Keep in mind this is a 34'' scale, which makes it shorter than the 5-strings model.
I particularly love the natural-satin Edge 09:
In summary
Considering the shortcomings and advantages of the Dean Edge 09, I consider this as a great value bass for beginners looking to rock.
The whole concept of this bass is hard-hitting individual notes, so its simple design and dirty tone is a good thing. 
Because of this, this is a good choice for beginners as they wouldn't be playing complex basslines on a Dean Edge 09 bass.
Experienced players would need to decide carefully on this bass, though.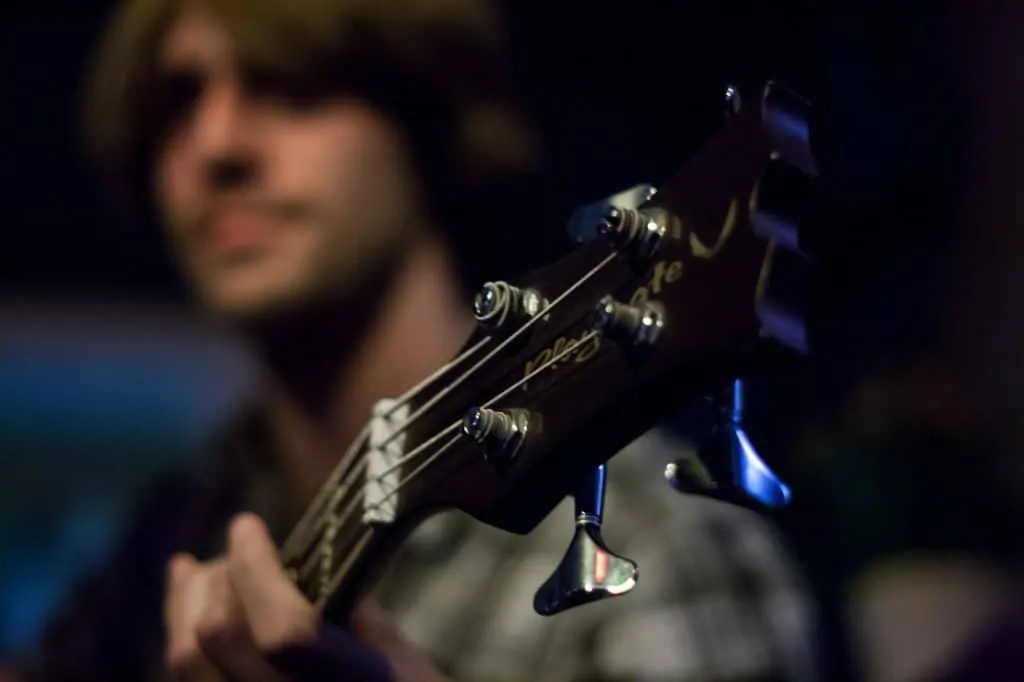 High-end Dean basses pack DMT pickups.
Top contender: Dean Custom Zone Bass 
The most amazing thing about the Dean Custom Zone is its colors. It ships in either "Nuclear Green" or "Fluorescent Pink." Those colors are as popping and eccentric as the names.
There's simply nothing like it, there's simply no other bass that comes close to this in terms of look.
This Custom Zone guitar has the same sleek curves as the Edge bass guitars. It has a basswood body, a maple neck, and a maple fingerboard, and it's made on a 34'' scale.
It has 20 frets with black block dot inlays, and it has 2 split-coil pickups with black hardware for a unique groovy sound. 
Here's a demo video. If you're into eccentric and colorful, this is a bass you should check:
Top Choice for Beginners: Dean Evo
The Dean Evo Bass is light and beginner-friendly. It's a small mahogany 30'' scale bass with a neck design that's faster and more comfortable than Dean's classic Edge-like design.
More so, it has a dual DMT humbucker setup, which gives you plenty of noise-free output for modern rock genres.
This bass is made of mahogany, which is a mid-level tonewood not common on bass guitars at this price range.
Overall, the design, feel and sound of this bass is very beginner-friendly, and the price tag is friendly enough to catch the eyes of parents looking for their kid's first bass. 
What's best, this bass looks great and it's built with great materials, which is a rare thing to say on entry-level and beginner bass guitars.
Most versatile choice: Dean Edge Pro
We've got another 5-string bass guitar, however, this model is selling for a mid-level price.
The 5-strings Dean Edge Pro has a fat and powerful sound with plenty of clarity on the mids, round highs, and defined low-end.
This bass is made of mahogany, walnut, and maple. The fretboard is a 3-piece construction made of ebony and maple. The build quality is premium and the only thing setting this apart from a premium and expensive bass guitar is its bolt-on neck.
Such construction improves resonance and creates a tight low-end sound as no other bass can.
The sound is modern, warm and rich. Plus, it has an elegant line and design that enhances performance and feel. 
As for pickups, it has two DMT-designed active humbucker pickups with a 3-band EQ for plenty of versatility. The sound covers as much ground as there are genres in today's music.
Lastly, I must commend the HiMass bridge. This advanced construction raises the strings a bit to create several advantages: it increases the space between the strings and lowers its tension, so the bass feels easier on the fingers. It also improves stability, balance, and feel. And, lastly, it improves intonation. Top-notch hardware.
It's not a popular bass because of its price tag. You could, for example, get a Fender Deluxe Active Precision Special bass for a similar price.
Here's a video showcasing its sound. Overall, I find it funky, groovy, and unique. It would go very well with slap players.
Premium choice: Dean Edge Select
The Edge Select is similar to the Edge Pro. It differs in construction materials, though.
Its body is made of Ash, burled poplar, and maple center. The fretboard is a 3-piece construction made of Pau Ferro and maple. And the neck is made of walnut.
In particular, walnut and Pau Ferro materials are the highest quality tonewoods you'd find on bass guitars aside from ash. These greatly improve stability and warmth. Plus, they give the bass a superb and elegant finish.
The construction is as premium as it can be except for the bolt-on neck. Even so, the sound it produces is richer than any other Dean bass guitars and than most bass guitars on the same mid-level price range. 
The Edge Select series is built for the pickiest sound enthusiasts in mind. Although this is not a popular choice, you'd only need to play it yourself to convince yourself of the quality and value of this bass.
The other features include a HiMass bridge plus the same DTM active humbucker pickups with a 3-band EQ. 
It has plenty of versatility. However, the sound tends to go towards classic tones instead of modern rock.
Here's a video showcasing the sound of the 4-string Edge Select:
Top mid-level choice: Jon Lawton Hillsboro Bass
This is Dean's signature bass. Jon Lawton was the bass player for several '60s and '70s blues, country, and classic rock bands. The list includes Lucifer's Friend and Uriah Heep.
As I said before, this ax is made for blues and sounds. 
It's made on the Hillsboro bass design which has specs everyone can afford. And even when it has an affordable price, it's made of quality alder to increase classic bass presence, plus a maple neck and Jatoba fingerboard fo durability and a warm low end.
This bass also has DMT active humbucking pickups. Those bring the sound together and deliver a quality tone. 
The sound has plenty of clarity, punch, twang, and definition. It really cuts through the mix. 
I have to add Dean used to produce Eric Bass's (Shinedown) signature bass guitar:
Top choice for heavy metal: Dean Metalman Z
This is a punchy and compressed bass that sounds, looks and feels like an Epiphone Thunderbird bass.
It goes great with rock & roll, hard rock, rockabilly, and metal genres.
The Dean Metalman Bass series is named for the kind of music it intends to play. Its radical bodies (V, Z, or M shapes) are 
The sound is handled by a high-output humbucker on the bridge that sounds like metal through and through.
Best Dean Acoustic-Electric Bass Guitar: Dean Resonator
Dean's Resonator is a very special electroacoustic bass guitar with the classic low-end resonator sound. The resonator sound is vintage, analog, organic, and real.
The tone it produces is distinct, and it allows you to create a signature tone both in the studio and the stage.
Plus, it has DMT humbucker pickups to give you a great and full sound when you plug it in.
It all comes together with its mahogany body and neck plus its walnut fingerboard.
The design of this bass is also unique, and there's nothing like it. The sound and quality are amazing, and the price is, in all honesty, a bargain.
I commend this bass as one of the best acoustic-electric basses you can buy right now. 
Here, check the sound of this cool Dean acoustic-electric guitar. 
In summary
I understand why Dean is not popular on the medium and high-level spectrum. In essence, this is a brand that hasn't built enough reputation as it has gone through a lot of internal changes. That means they haven't created a single signature model that catches the attention of professional and intermediate players.
Even so, if you decide to go for a Dean mid-level bass as your main or secondary instrument, you're doing a good thing. These basses won't let you down. Furthermore, they look as amazing as they sound.
Otherwise, going for an affordable Dean bass is a great way to start playing. There's not much quality to look or on basses at this price range, but Dean certainly knows how to deliver more-than-decent affordable instruments.
Because I know the reasons why a musician looks at Dean, my recommendation is you can go for the Dean Edge 09 as your first bass; as your kid's bass; or as a secondary bass guitar (or, maybe, the Custom Zone for the fun).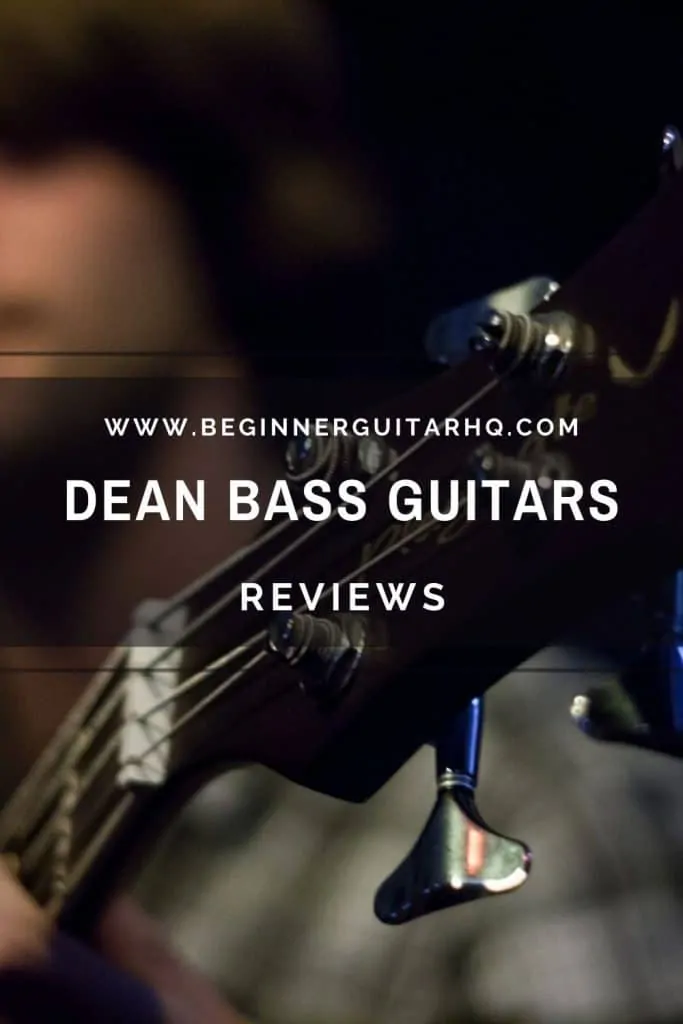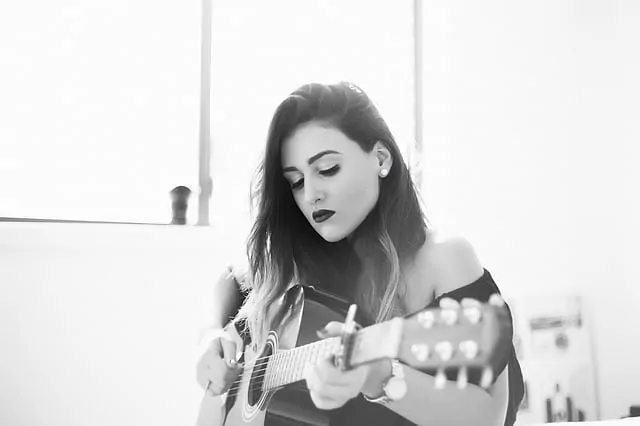 Jen is a guitarist and singer-songwriter who spends much of her time on the road and has lived in 13 cities across 4 continents. She picked up her first guitar at the age of 6 and learned to play by ear shortly after. She received her formal music education at the Berklee College of Music, and currently plays for a few bands in her free time. She has an uncanny ability to improvise creative melodies and harmonies. Her early influences include blues, jazz and rock.