At BeginnerGuitarHQ, we aim to help you learn to become a great guitarist. When learning this valuable skill, you need the equipment to go with it, so we put together helpful reviews that'll give you a head start in deciding what's right for you!
In this important guide, I'll talk you through the Boss DS-1 Distortion Pedal.
If you need to know whether a Boss DS-1 Distortion Pedal is right for you, then look no further…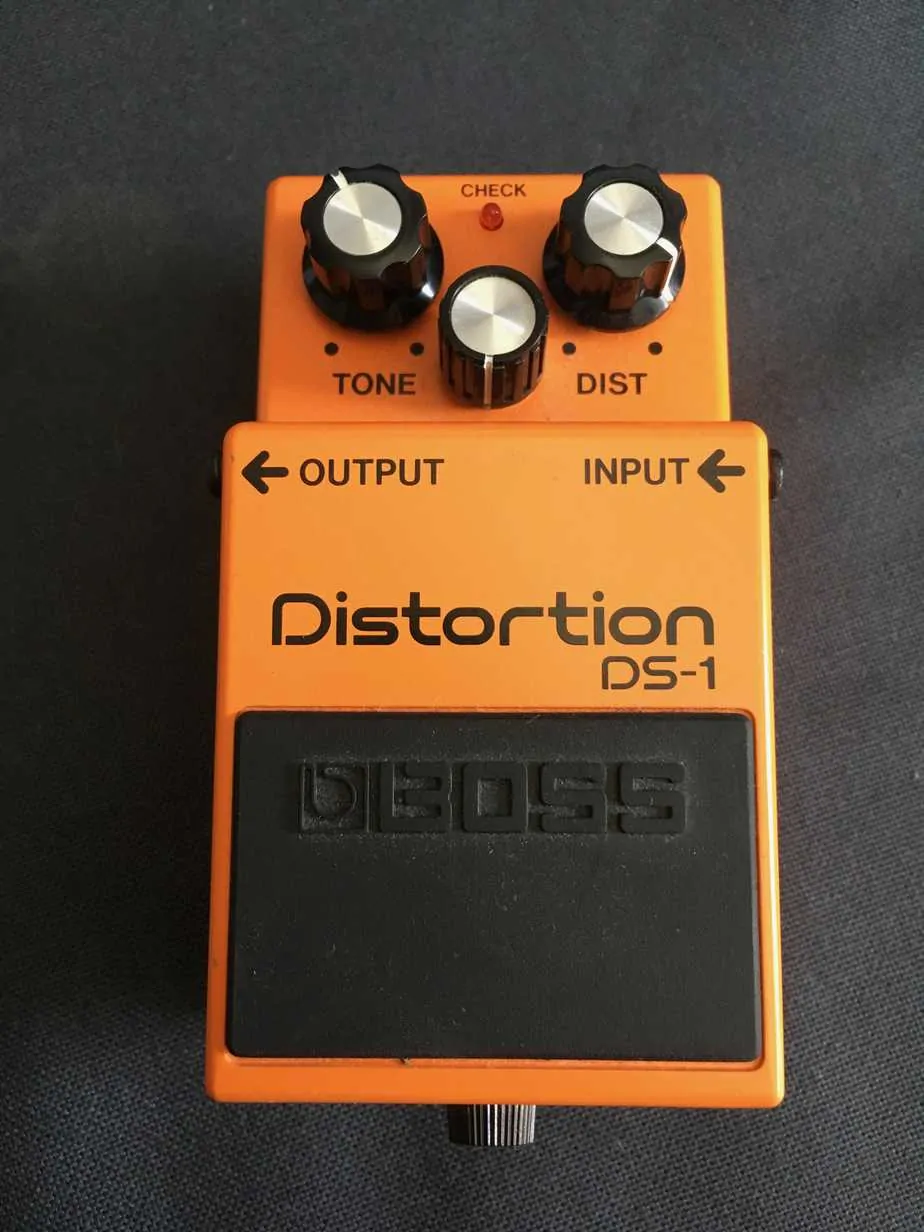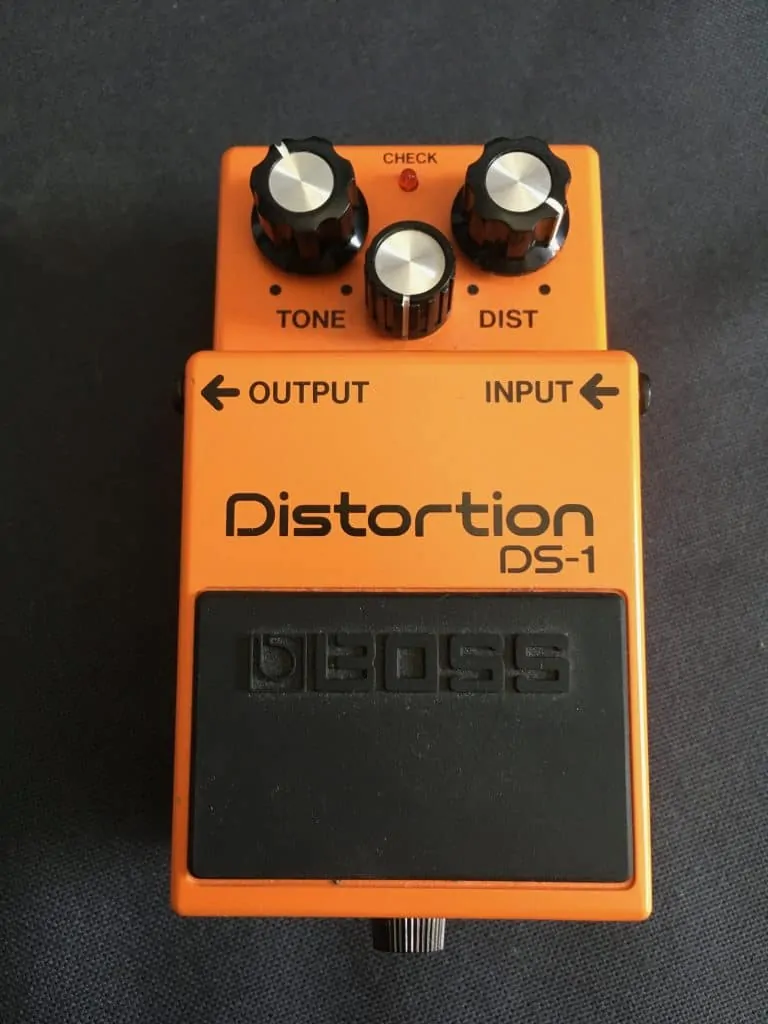 About The Boss DS-1 Distortion Pedal 
The first and arguably most important thing about the Boss DS-1 Distortion Pedal is that it's the biggest selling distortion pedal ever. The bright orange pedal is distinctive in its look, well-known and loved in its sound and is one of the most affordable pedals on the market.
The pedal first showed up in 1978 with a Toshiba preamp which provided a warm, hard-clipping sound. This was the first distortion pedal Boss made. In 1994, it was revised and brought in a ROHM op-amp which gave a cleaner distortion, but made the pedal relatively quiet. In 2000, a Mitsubishi op-amp provided the volume the pedal so desperately needed, but then ended up giving off a fizzy sound at its highest gain levels.
The pedal has been modded thousands of times over the years, taking its sound to even more exciting levels, but we'll go into that another day…
Set Up
Setting up this pedal is a dream. Simple, easy to understand and quick. Simply plug the 9V power supply into the pedal and then into its power source, then connect your leads. Feed the guitar lead into the input and the lead to your amp (or other pedals) into the output. Like most pedals, to kick it into action, you'll simply press down on it until it clicks, and press down again until it un-clicks to turn it off.
Features
As a simple, easy to understand and use pedal, the Boss DS-1 is basically centered on three features that adapt its sound. At the top of the pedal, you'll see three turnable knobs: tone, level and distortion.
Level is a pretty self-explanatory setting, giving you more volume the further you crank it up. If you're taking this pedal into a gig setting (which you certainly can, its light and portable and very easy to add to a pedalboard) then you'll want to turn it up nice and loud to get this distinctive tone to ring out over your band. Equally, if you're at home practicing, this pedal will still get the job done with a quiet yet equally aggressive distorted sound.
Over on the left, the tone wheel can be span to alter the tone of your distorted sound. This impacts the EQ on the distortion. If you were to center the wheel, you'd get a slight EQ cut around 500Hz, allowing the treble and bass to be increased. The more you spin to the right, the more treble you'll get; the more you spin to the left, the more bass you'll get. This EQ setting lends itself quite well to metal/rock genres, but can be adapted and suit many others.
The distortion setting allows you to essentially decide how distorted your signal is going to be. The further you crank this one, the more the tops of your beautifully smooth clean waves are going to be crushed into crunchy squares. This pedal offers a 25dB increase in gain, which when combined with its fixed 35dB gain on input can lead to some truly aggressive, crunchy sounds when cranked all the way up. This means the pedal can provide you with a fully mangled metal sound, all the way down to a crunchy blues lead.
Sound
In terms of tone, this pedal gives you one of the quintessential distorted tones. Its warmth yet gritty sound is desired by various guitarists, such as Steve Vai. Cranking the tone wheel to the right gives you a bright, happy and upbeat sound perfect for a twisting lead line, while taking all the way down as dark as possible with give you some truly crushing chordal play.
One of its downsides is the fizz we get when the distortion is all the way up. Though the latest model of this pedal is its loudest, the highest settings do leave an unwanted sound creeping through its texture. I'd avoid cranking up this far, or attempt some well-placed EQ after recording.
Dynamically, when the pedal is all the way up, the compression really kicks in and leaves you desiring slightly more in terms of dynamic control, but around the midpoint, you'll get a really detailed response which can leave you whispering one minute, and exploding into noise the next.
One of its particular strengths is the ability to press this pedal into action on an already distorted sound. This will change the tone of your guitar and boost its volume/distortion to the perfect level for a well-balanced, stand-out solo.
Price
After hearing me sing the pedals praises this whole time, you'd probably be expecting a hefty price tag. However, one of the most exciting features of this pedal is its affordability. In comparison to its competitors, it is essentially one of the cheapest available. Go for an even cheaper brand and you're seriously risking quality, go for a more expensive model and you're starting to venture into the realm of spending unnecessary money.
The only way I can say spending more would work better is when upgrading to the DS-2, a pedal championed by Kurt Cobain. This version is slightly more expensive, but gives you a mode identical to the DS-1 and a setting that boosts mid frequencies to give you two variants to your overdrive tone.
Still take a look at our guide to the best low cost distortion pedals if you aren't convinced.
In Conclusion…
This is one of the finest pedals available on the market in general, and might well be the best distortion pedal money can buy. Considering it is so affordable, it is very easy to use and full of great tone.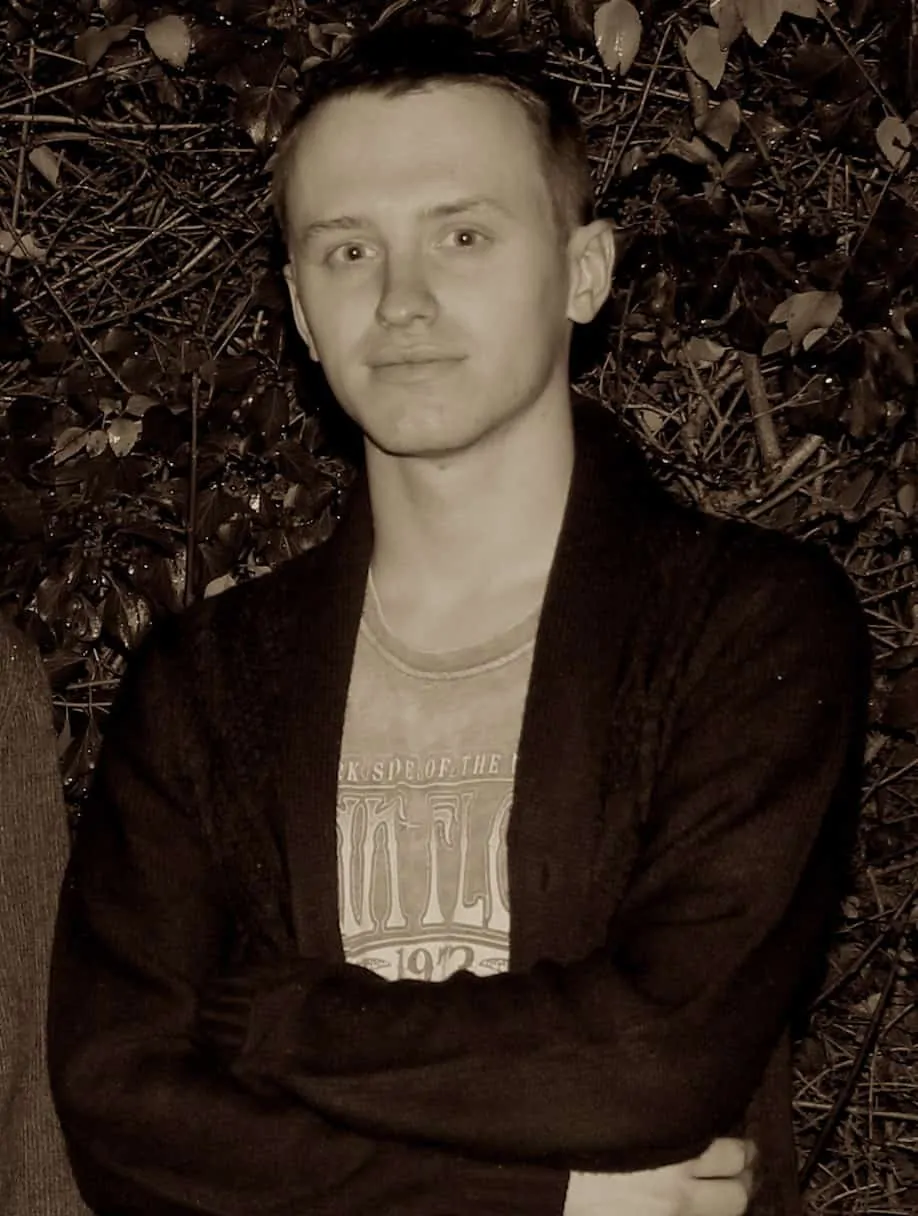 Dan is a music tutor and writer. He has played piano since he was 4, and guitar and drum kit since he was 11.
He plays a Guild acoustic and a Pacifica electric. He has been sent to many festivals and gigs (ranging from pop to extreme metal) as both a photographer and reviewer, with his proudest achievement so far being an interview he has with Steve Hackett (ex-Genesis guitarist).
He ranks among his favourite ever guitarists, alongside Guthrie Govan, Jimmy Page, Jimi Hendrix, David Gilmour and Robert Fripp. His favourite genre of music is progressive rock, which he likes to use as a reference point in my teaching, thanks to its huge complexity in structure, rhythm and harmony. However, he is also into a lot of other genres including jazz, 90's hip-hop, death metal and 20th century classical music.