Squier is perhaps everyone's favorite budget guitar manufacturer, and Gibson's subsidiary Epiphone is its only rival, in terms of sheer popularity. The appeal of a budget Stratocaster or Stratocaster guitar is simply too much.
Among all of Squier's incredible offers, we find the Squier '51 Stratocaster guitar. Originally, the guitar is part of Squier's Vintage Modified lineup, which is currently discontinued.
We already reviewed the Squier Vintage Modified '51 Stratocaster on our series overview. However, the guitar is not in production anymore.
Only Fender / Squier Mexico produces the Vintage Modified Series currently, whereas US manufacturers transition VM models over to their Classic Vibe series. These are not the same, though, the Vintage Modified series is about delivering vintage constructions with modern playability; the Classic Vibe follows exact old-school specs.
So, even though the Squier '51 Stratocaster is currently discontinued, you could still find it. But because the guitar was never very popular, there are two similar options we can check as well. One of those comes from Squier Mexico Vintage Modified, and the latter comes from Chinese Squier Classic Vibe.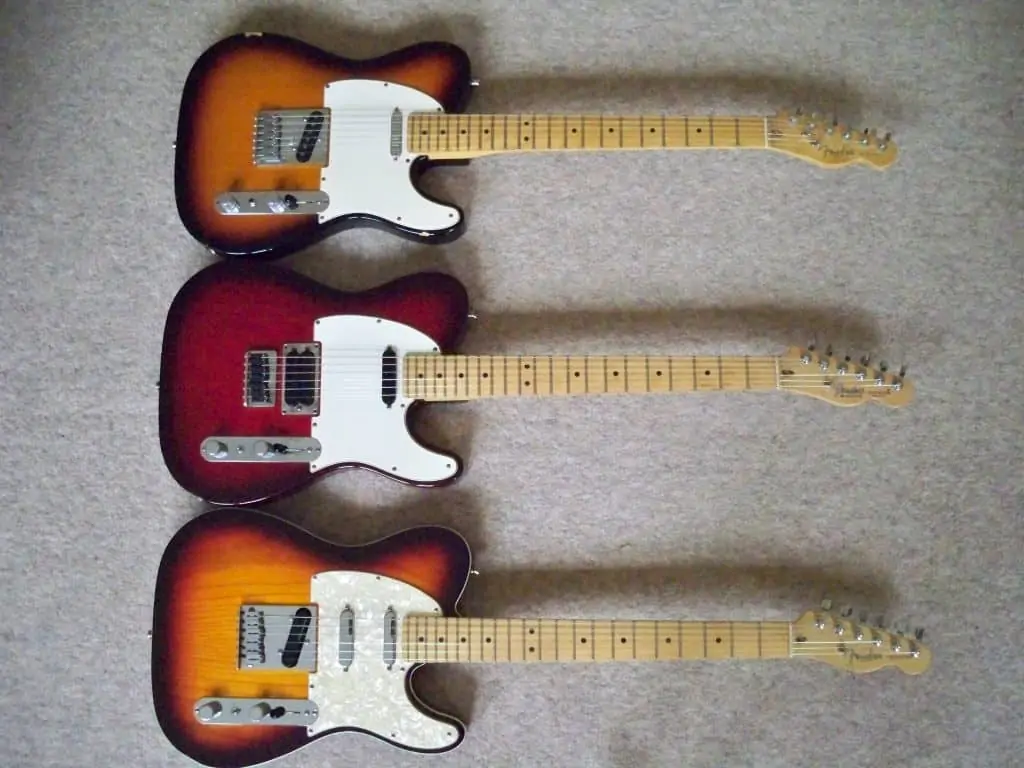 Squier is Fender's subsidiary. Their specialty is producing entry-level and mid-priced Stratocaster and Telecaster guitars.
The guitars I review in this article are mostly suited for beginners and intermediate levels. There're cheaper Squier guitars nonetheless. Here are some more affordable alternatives if you're interested:
Squier Vintage Modified '51 Stratocaster Review
Sadly, the Vintage Modified '51 Strat by Squier is not easy to find anymore. But with such an affordable price, you'd be lucky to buy one for yourself.
The '51 Strat is a great guitar for beginners. It packs a vintage construction with modern versatility and ease-of-play.
Overview
The retro guitar follows the original construction specs and blueprints of the first Stratocaster guitar and sells it with versatile, affordable vintage-sounding single-coils.
For example, it has the same contoured body as the original Stratocaster, which includes a deep double-cutaway for extra access to the higher frets.
Tonewoods of choice are basswood for the body plus a two-tone Sunburst finish. Then, it has a bolt-on maple neck with a C-profile, a satin finish, and 21 medium-jumbo frets.
All in all, the neck follows Telecaster measures, which is why I'd say the Squier '51 falls right in-between a Telecaster and a Stratocaster.
On the other end, it has a vintage slim Telecaster headstock plus a set of standard die-cast tuners. Similarly, it has a six-saddle hardtail bridge that ensures stable intonation and sustains.
Back on the body, the guitar packs a pickguard akin to a P-bass. That only serves to increase the vintage feel of the guitar.
Pickups & controls
As for pickups, it packs a Squier high-output humbuckers at the bridge plus a Stratocaster single-coil at the neck. Both have vintage specs, which means weakened magnets and specific coil wires for the typical early rock grit.
The result is a nice combination, one you wouldn't find on a standard Telecaster or Stratocaster. There're not many guitars out there packing both a single-coil and a humbucker. And while we're here, why don't you check the humbucker-fat and affordable Fender Modern Player Telecaster?
Regarding controls, the guitar comes with master tone and volume controls. Additionally, there's a push/pull option on the volume knob, which allows you to turn the humbucker into a single-coil. Lastly, it has a 3-way switch to blend the pickups.
The resulting tone comes out twangy and warm. The neck single-coil is good for rhythm guitars and sounds like classic rock genres. Plus, it has a slight overdrive sound, akin to what a tube amplifier would get you.
The bridge humbucker, though, sounds like a cheap pickup compared to the single-coil. It doesn't offer much headroom, tonal presence, or much of nothing particular. It's simply there to boost the output and handle distortion pedals and distortion channels. It also delivers extra versatility for hard rock, punk, pop rock, post-punk, and alternative rock.
Conclusion
Overall, the Squier '51 is a blend between Stratocaster and Telecaster guitars. It's a cheap but solid guitar that represents a great experience for beginners. With the Stratocaster double-cutaway body plus the Telecaster friendly neck for chord playing, it's very easy to play.
Also, it sounds nice, just not too nice.
Vintage Modified Telecaster Custom
As I said before, the Squier '51 evolved into different models. The Vintage Modified is one of those, which is a Squier Mexico guitar.
Nevertheless, the Telecaster Custom of the VM series is a "deluxe" model. It takes the vintage aesthetics of the '51 guitar and takes it forward with better pickups and construction quality.
Overview
The VM Telecaster Custom is the first guitar of the series to pack a Fender Wide Range humbucker These top pickups by the mother brand are designed to cover a full spectrum of sounds.
Then, with the classical comfort, playability, and performance for Telecaster guitars, the Vintage Modified Telecaster presents a top-value alternative for those looking at an affordable guitar that works on the stage and the studio as well.
We're looking at a '70s-inspired Telecaster Custom guitar, which is one of the best-looking guitars in the market.
The original model premiered in 1972 with the same black and chrome colors. The Rolling Stones' Keith Richards used the guitar, which is why this is such a popular model.
However, even the Mexican Fender Classic Series '72 Telecaster Custom is worth about $1000, so Squier watered-down the model to deliver an affordable alternative.
By affordable, I mean a basswood body, a bolt-on maple neck, and a rosewood body. The neck has a round profile that fits the hand pleasantly, plus the 21 medium jumbo frets and 9.5'' neck radius gives the classic rhythm guitar playability.
Playing chords bends, and slides are easy across the entire neck.
Pickups & sound
The Wide Range humbucker on the bridge position gives the guitar a lot of points for authenticity and versatility. No one expects a guitar at this price point that can both nail vintage sounds and deliver a superb versatility.
This humbucker offers the classic Gibson warmth early metal and classic rock lovers would love.
The sound is shiny and clean, but it goes throaty when you add some dirt.
Conclusion
Overall, the Squier Telecaster Custom looks and feels the part. It's a fraction of the price of a Fender Custom but retains superb playability and performance.
Squier Classic Vibe '50s Stratocaster
The first Japanese Vintage Stratocaster premiere in 1982, and it made the Stratocaster guitar incredibly popular in Asian countries.
Then, in 2008, the Chinese Squier line debuted the Classic Vibe series to bring back the original JV model.
At a first glance, it looks like a '50s model. In reality, though, the guitar is about reviving the '80s rock-fueled era and vibe.
With its mix of black and honey-bronze plus its two-tone sunburst, the Telecaster '50s is a looker. Moreover, the finish quality is superb, especially considering its price point.
Bear in mind Fender designed the guitar and commanded its Squier China company to mass-produce the guitar. That's why it packs custom Fender single-coils and sells with an affordable price tag.
Overview
Construction-wise, the only different thing is the hefty scratchplate, which is significantly bigger than what the 1989 Japanese Fender Stratocaster had.
Either way, the built quality goes beyond its price point. It has a maple body with nato on the backs, a neck-thru maple neck, and a maple fretboard as well.
The neck is a single maple piece without a hint of flaws or corners cut. Then, it has 21 medium jumbo frets with the classical 10" for glorious chord and solo playing.
Rounding up the construction comes a vintage-style Fender bridge, otherwise known as an "Ashtray Bridge." It has a similar quality as a Fender Telecaster bridge, so expect superb intonation stability. Plus, the chrome-cast tuning pegs on the other side of the job also do a fine job.
That said, the guitar comes with a pretty nice setup out of the box. It doesn't need much work to rock on the stage.
Pickups & sound
A five-way pickup switch differentiates this guitar from the other models I listed. That covers the three Alnico III aged pickups in its body.
There's also a master volume knob plus two-tone pots for a familiar Stratocaster setting.
Fitting higher-grade Stratocaster pickups are easy enough, which is why this guitar is such a good canvas for upgrades. It only takes a few minutes with a soldering tool and a screwdriver.
The pickups are warm, subdued, and gentle. They also have an apparent zing plus an aggressive bite at the treble.
There're plenty of tonal options to experiment with, though. For example, moving the pickup switch to positions two and more delivers brittle and crystalline sounds. Then, adding gain to the neck and bridge tapers make the guitar sound like vintage rock.
Bear in mind Alnico III magnets tend to deliver lower outputs. However, they can benefit from a good tubular or digital amp that offers improved warmth.
So, overall, the Squier '50 delivers a definitive vintage performance, with the possibility of going straight to '80s rock with the tone knobs.
Conclusion
The Squier Classic Vibe '50s Stratocaster is a topo-value guitar and represents a great entry ticket to professional Stratocaster guitars. If your musical career is not professional, then paying the premium fee for a top-tier Strat is not worth it over the Squier '50.
In Summary
There're plenty of vintage Squier Stratocaster and Telecaster guitars to pick. The brand is not currently producing the Squier '51, which is a shame. However, you could still find it on your local retailer or online.
For all else, please leave your questions below.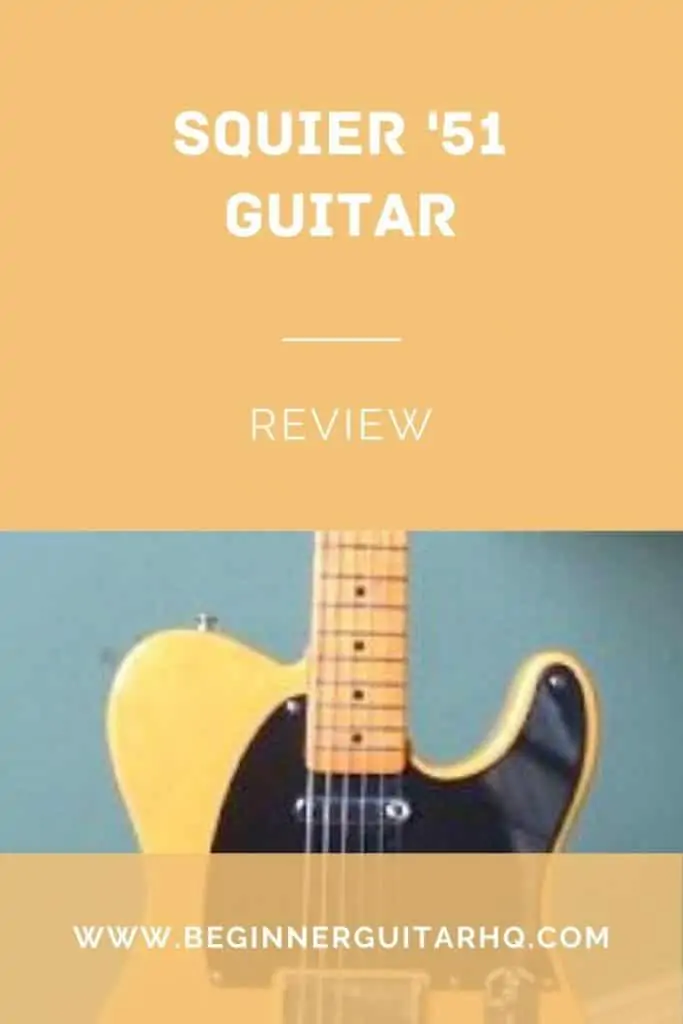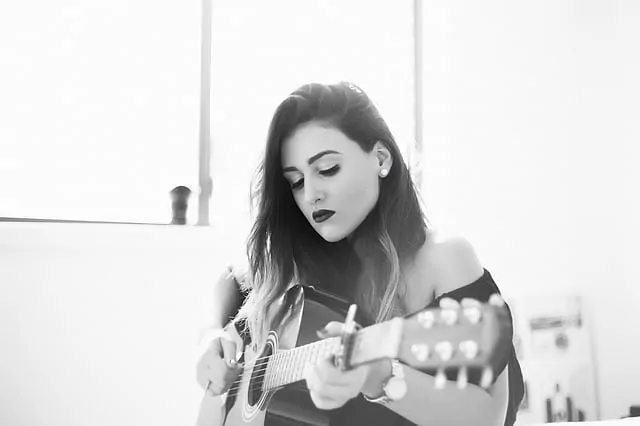 Jen is a guitarist and singer-songwriter who spends much of her time on the road and has lived in 13 cities across 4 continents. She picked up her first guitar at the age of 6 and learned to play by ear shortly after. She received her formal music education at the Berklee College of Music, and currently plays for a few bands in her free time. She has an uncanny ability to improvise creative melodies and harmonies. Her early influences include blues, jazz and rock.