One common modification that a lot of guitar players will choose to make, and it's a very easy one to do, is upgrade the pickups.
Most of us start out with a Strat style guitar in some shape or form and it's one of the most iconic guitar shapes around. It's no surprise that everyone from Eric Clapton to Iron Maiden will pull a Strat out for their biggest hits.
How do we make our own Strat's sound like our idols? If you've already spend thousands of dollars on a high end Strat then this probably doesn't apply to you, but if like most of us you're playing a mid-priced or lower priced model that just isn't sounding as you expect, keep on reading.
Why should I change pickups?
There are many reasons to do this, the main reason being that the pickups you have in the guitar either don't sound as good as you want them to in general, or you're looking to chase a specific sound from one of your favourite players or eras of music.
Pickups differ from model to model and pickups that were used on recordings in the 1960s are going to sound different to pickups made in 2020.
Are they easy to change?
Yes, pickups can easily be changed with a few wiring connections made inside the control cavity. If you're handy with a soldering iron you'll be able to swap out a set of pickups in less than an hour.
If you aren't too confident at this, your local luthier will be able to help you get the pickups swapped out.
Check out this video that shows you the best way to change Strat pickups:
Pickups to Consider
Let's take a look at a bunch of pickups from different manufacturers across a few price points. All the pickups here are for S-S-S style Strat guitars with three single coil sized pickup slots. Strat's are often customized with full sized humbuckers, or single coil style humbuckers to increase their versatility.
Fender Pure Vintage '65 Strat Pickups
For the vintage tone chases, the Pure Vintage '65 pickups from Fender will put your Strat straight into classic guitar tone territory.
The '65 Pickups contain enamel coated magnet wires for a warmer and rounder vintage tone. Vintage pickups aren't as quite as modern pickups, but these are wax-potted to reduce feedback risk. When using vintage style pickups, you could be subject to some amp hum but that's part of the pickups overall character.
The Alnico 5 magnets in these pickups give a very focused and direct sound. When you hit the string, the note will pop out of the speaker and they are incredibly responsive to dynamic playing. While these single coils can't handle high gain, you can do anything from blues and jazz to classic rock with this set.
Fender crafted these pickups with period-correct cloth covered wiring and a fiber bobbin construction to ensure they are as true to the real '65 set as can be.
The staggered height pole pieces aren't adjustable on these pickups, but the predetermined heights will give a balanced volume across all 6 strings.
Wilkinson Vintage Voice Single Coils
A whole set of pickups for less than $35, there has to be a catch right?
Not a chance. Wilkinson have been producing high quality, low cost replacement hardware and pickups for a long time and you will see them appearing more and more as the stock choice for many emerging brands.
This vintage voiced set of Strat Pickups are vintage voiced and have low coil reistance to match the vintage vibes. The neck is rated at 5.8k, the middle at 5.8k and the bridge and 6.1k. Don't expect any high gain tones here.
What you get is all that 60s and 70s mojo that you'd expect from chiming clean tones to snappy overdriven classic rock sounds with lots of pick attack and clarity.
The pickups are made with staggered pole pieces to ensure balanced volume across the strings and while they aren't made to exact vintage specs and they don't have all the fancy details you might expect, they sound great.
They're available in three colors so you can get the perfect color to match your guitar.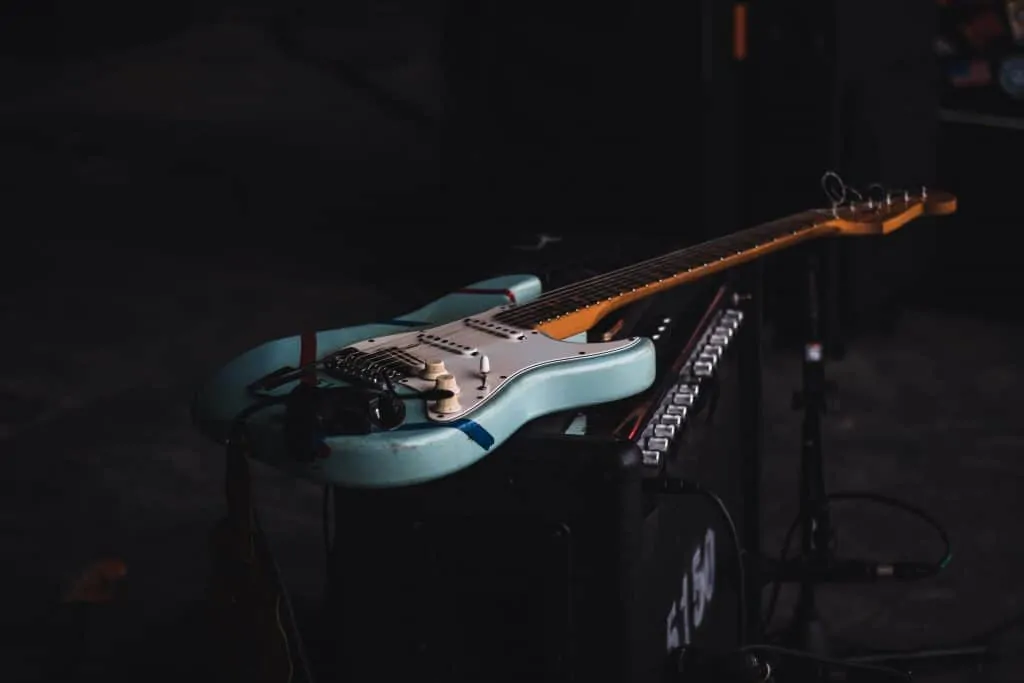 Many Strat players will consider upgrading their pickups at some point. If you gig with a Strat, you may feel the need to look at some low noise, or noiseless, pickups to reduce the hum associated with single coils.
Seymour Duncan California 50's Pickups
This S-S-S set from pickup giants Seymour Duncan are designed to replicate those 1950's surf guitar bell like tones associated with Fender guitar's of the era.
The alnico 5 magnets combined with heavy wire and a special winding pattern will give you a bright, glassy tone that's perfect for those tremolo picked surf runs. They sound bouncy and have plenty of top end sparkle with a very fast attack.
The middle pickups of this set comes reverse wound so the "in between" settings on the pickup switch have added noise cancellation properties to accompany the out of phase tone.
The California 50's are made with cloth wire to keep with the vintage vibe and the hand lacquered bobins are wax potted to reduce feedback.
Each pickup in this set has a DC resistance of 6.5k which makes them perfect for a range of classic tones from Buddy Holly style rock and roll to Dick Dale surf runs. If you want a pickup full of vibe that sounds crisp and punchy, check this set out!
Tonerider TRS5 Surfari Pickups
Tonerider pride themselves on giving you bang for your buck and the TRS5 Surfari pickup set is going to do just that! Based on the name, it's no surprise what era these pickups are voiced after. They are all alnico 3 magnets with a vintage vibe.
The tones are crisp and clear like all our favourite 1950's Strat players and they will cover everything from rock and roll to blues but they won't hold up much in the metal arena. Keep the gain low for the best tones.
The calibrating windings and staggered pole pieces ensure that each pickup delivers a balanced volume across all 6 strings and they are wax potted with the middle pickup reverse wound to reduce noise.
If you're chasing tones from 1954-55, the TRS5 could be the budget pickup set that will take your Strat tone to the beach and back.
EMG SAX Active Single Coils
EMG are known for their high gain, high output humbuckers often found pushing the tones of some of the worlds biggest metal players but the SAX Single Coils are  their entry into a new world.
These are active pickups meaning that they use a 9v battery that is housed in your control cavity to amplify and improve the headroom and flexibility of the pickups.
The alnico 5 magnets give  you all the warmth and depth you expect from a good set of vintage pickups and the active circuitry really opens up the dynamics of the pickups taking you from clean picking to heavy rock.
EMG also supplies a set of potentiometers, switch, jack and a battery clip for a total re-wire to get the most out of the pickups. EMG carefully select potentiometers to match the characteristics of their pickups so changing these will give you the most transparent EMG experience.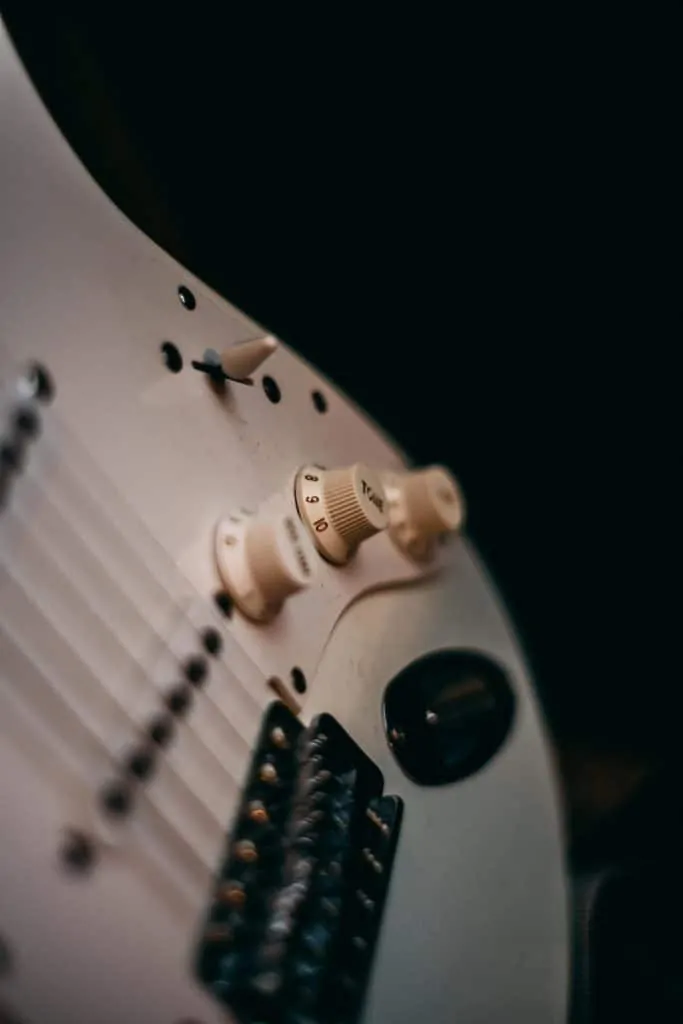 Don't underestimate the importance of upgrading your pots and internal capacitors when trying to improve  tone. If you are sticking an expensive set of pickups into a guitar with poor quality electronics, you won't see the full benefit.
Lindy Fralin Woodstock '69 Pickups
Lindy Fralin is one of the leading high end pickup makers with his pickups adorning the instruments of players such as Jeff Beck, Carlos Santana, Joe Perry, Bruce Springsteen and David Gilmour to name a few.
With a list of guitarists like that on board, these pickups must be worth a look right?
Fralin pickups are not for the casual tone chaser who is looking for a simple upgrade to their Squier Strat. These are marketed at the pro players and the serious, serious gear connoisseurs who will accept nothing short of perfection.
The Woodstock '69 set, as you can imagine, is modelled after the Hendrix tone from the 1969 Woodstock show. The pickups are reverse wound so they match the winding direction of a left handed pickup. Hendrix's unique tone was in part down to the fact he was using a right handed guitar the wrong way around.
They are made to vintage spec with beveled magnets, cloth wire and the middle pickup is reverse wound to cancel any hum in positions 2 and 4.
The neck and middle pickups are rated at 6k with the bridge being 6.8k for a little extra bite and output. There is also a baseplate installed for an increased bass response and low end depth.
Fender Tex-Mex Strat Pickups
If you have a lower priced guitar, or a smaller budget for making an upgrade happen then Fender's Tex-Mex set could be the pickups for you. The Tex-Mex set are bright, snappy and warm in all the right places and they won't break the bank!
They will make a welcome upgrade to any stock set of lower priced single coils and they are extremely versatile. As the name might suggest, they are perfect for anyone cooking up a little Texas style blues.
The alinco 5 magnets provide clarity and focus to each note you play and the pickups really shine for dynamic players. They are very reactive to lighter or harder pick attacks and the pole pieces are staggered to give a balanced volume across strings.
The bridge pickup in the Tex-Mex set is slightly overwound to give it a little more grunt and output coming in at 7.4k compared to the 6.4k of the neck and bridge positions. This extra winding will give you more attack and it will handle gain a little better than a lower output single coil.
Fishman Fluence Set
Sale
For the versatile Strat players who need one guitar for multiple tones, the Fishman Fluence set might just be the ticket for you. Each Fluence pickup has two unique voices.
Voice 1 is a vintage style single coil which will give you those sweet bell like tones of the 50's and 60's with plenty of clarity and a rounded, warm bottom end. Voice 2 is a more overwound, hotter Texas style Strat tone that bumps up the output and bite.
They are active pickups so come with a 9v battery mount for inside your control cavity and Fishman state that the battery will last for 200 hours of use, which is quite an impressive length of time. Even the busiest guitar player would struggle to burn through these batteries.
The active circuitry removes hum from the equation giving you silent single coil pickups that produce zero hum or noise even on the loudest stages.
Seymour Duncan Everything Axe Strat Set
If you want to really hot-rod your Strat, the Everything Axe set from Seymour Duncan will turn your modest Strat into a roaring rock machine. The set is made up of a mini JB for the bridge, a mini '59 humbucker for the neck and a Duck Bucker in the middle position.
Each pickup has 4 conductor wiring so they can all be wired up for coil-splitting options. This means you can transform your Strat into a humbucker loaded Superstrat or a vintage voiced, classic Strat with the flick of a switch.
Many Strat modders will include a push/pull pot on all three of the Strats pots, one for each pickup. This allows you to use the switches to get a huge array of tones across whatever pickups you combine.
The JB Jr in the bridge is rated at a staggering 15.2k which is very un-Strat like in it's full mode but split the coils and you're back in Strat territory. The DuckBucker is a very modest 2.9k for a very vintage, low output and the Little '59 in the neck comes in at a PAF style 9.8k.
This is a great set of pickups if you need your Strat to do everything from 60's style cleans to the heaviest riffs you can play!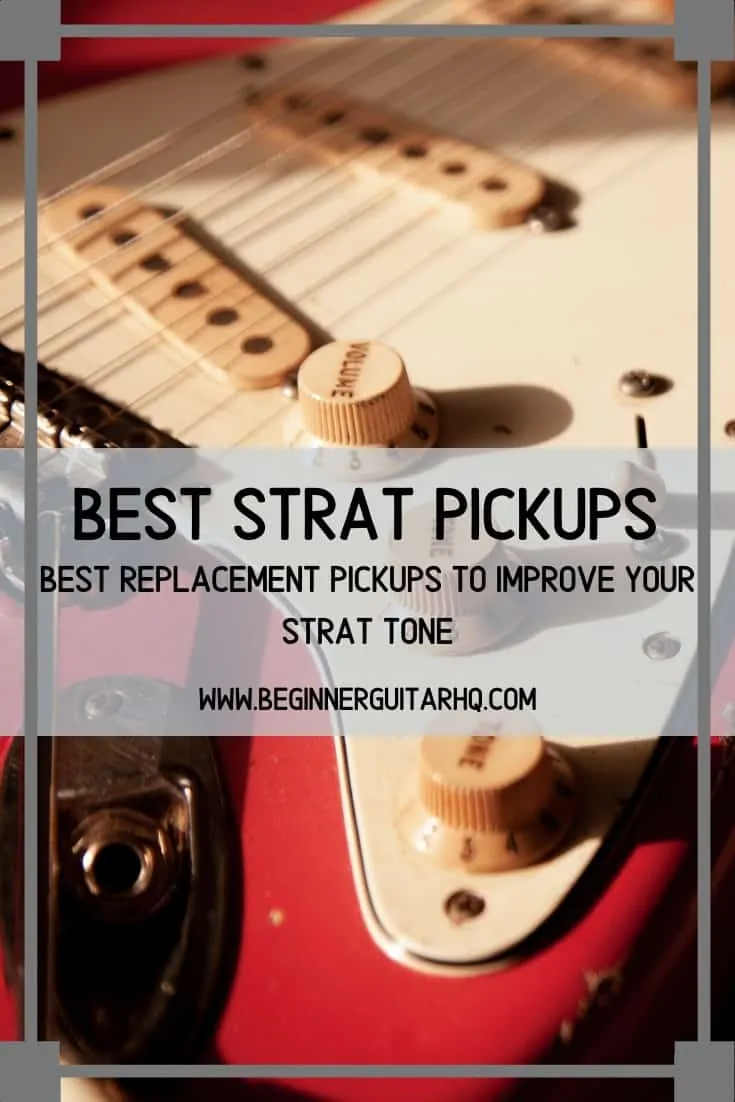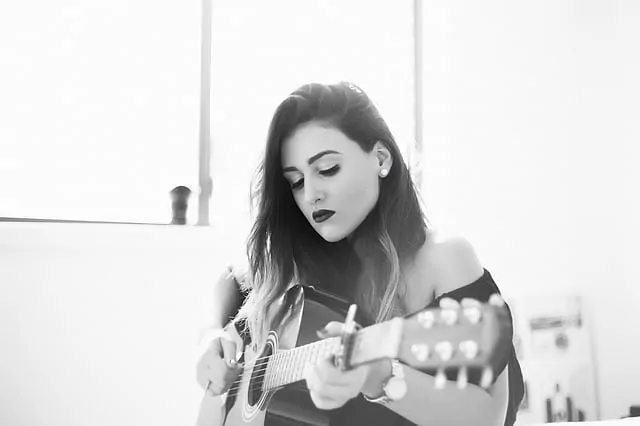 Jen is a guitarist and singer-songwriter who spends much of her time on the road and has lived in 13 cities across 4 continents. She picked up her first guitar at the age of 6 and learned to play by ear shortly after. She received her formal music education at the Berklee College of Music, and currently plays for a few bands in her free time. She has an uncanny ability to improvise creative melodies and harmonies. Her early influences include blues, jazz and rock.