The iconic Fender Telecaster is the first mass-produced solid-body electric guitar in history. The long-running musical company achieved the high mark because of various technological advancements they included and created. One of such is the single-coil pickup design, so today, we're looking at the best Tele pickups available in the market.
After all, the Telecaster is one of the most beloved guitars in the world. It's a versatile guitar, one of the best choices out there for modern rock, indie, pop, country, blues, and a plethora of genres across all countries and eras,
Not all Telecasters are cut with the same knife, though. If you feel your guitar is not up to par, you can improve or change its sound by swapping its stock pickups.
Our choices respect the classic Telecaster sound, albeit some of the options may change their tonal signature. For example, you may want a warmer, aggressive option for heavier rock styles.
Either way, the guitar has kept the guitar's essence: that means twangy, chimney, fat, and clear at the highs. In particular, the neck pickup tends to be bell-like, whereas the bridge pickup offers vintage sounds. Putting the 3-way switch at the middle position blends both for the beefy, twangy, signature sound you know and love.
Also, despite its simple design, the Telecaster has a wide range of sounds. It's the country darling, but a hot humbucker at the bridge can handle metal sounds.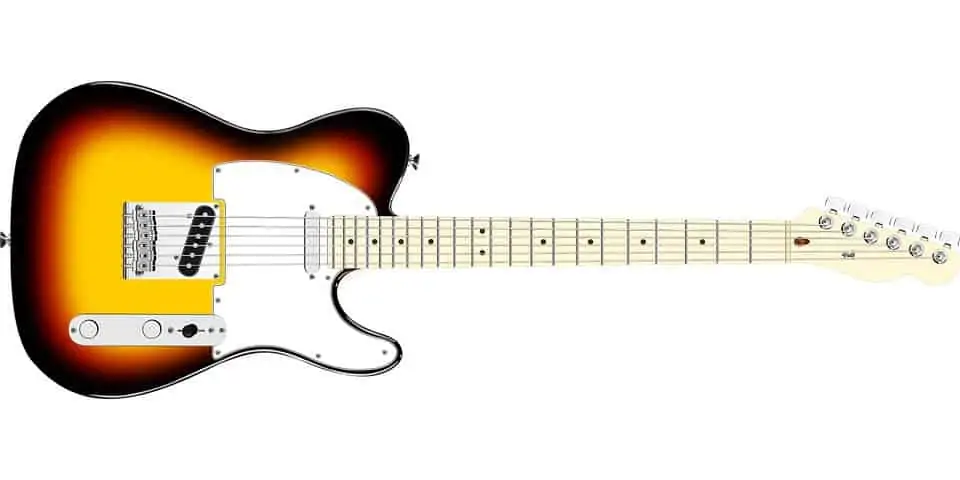 The Telecaster has two pickups, a tone knob, a volume knob, and a 3-way switch. Notably, the bridge pickup is inclined to add strength to the bass frequencies while softening up the harsh sounds.
We're keeping our guide free of technical stories. If you're looking for extra info, we have other resources. For example, we did a guide about DiMarzio pickups showcasing a ton of information about guitar bobbins.
Similarly, we have a selection of the best humbuckers, as well as the best Stratocaster single-coils and the best single-coils in general.
Lastly, you can find different varieties by reading the best guitar pickups for each genre.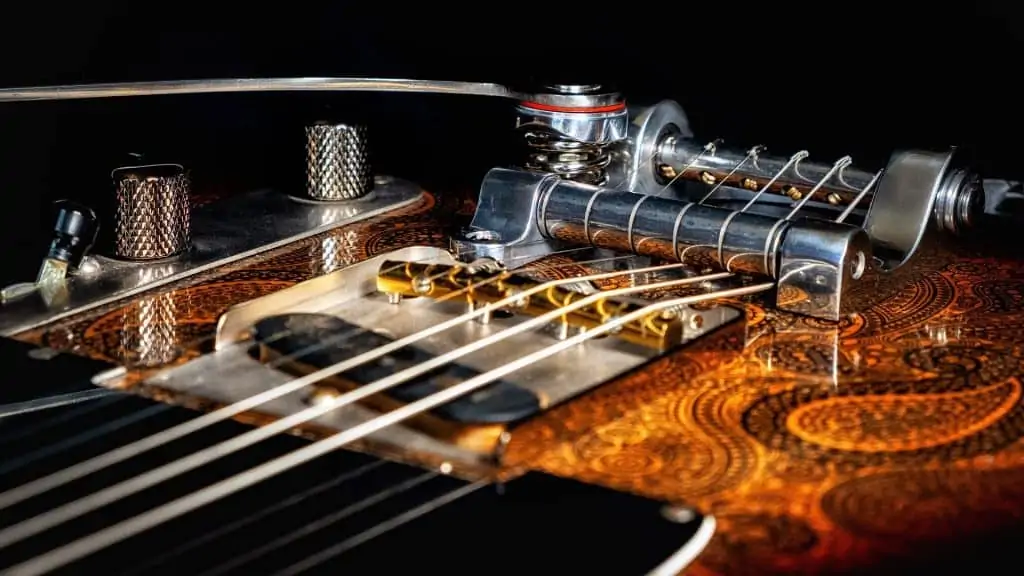 Before the Telecaster, all-electric guitars had hollow or semi-hollow bodies.
Best overall: Joe Barden Engineering Danny Gatton T-Style Pickups
The JBE Danny Gatton offers the unmistakable vintage boutique sound with expanded fidelity, range, and output. It's the option for players looking for the best.
American guitar player Danny Gatton created the JBE set. Currently, they represent the top choice for professional Telecaster players all around the globe.
The sound it creates is balanced, as it offers lows, mids, and highs equal in force. That means the set eliminates the thinness, which is an issue on most Telecaster guitars.
The Tele twang remains as vintage as your wildest dreams. Also, the guitar's fidelity means the sound accounts for both the neck and the bridge pickup. The T-Neck can sound just as loud as the T-bridge, so there won't be output differences between the two tapers.
In particular, the T-Bridge has a staggered blade design, staple to all JBE Tele pickups. They both use a 4-conductor shielded cable, so you can wire these tapers to any possible single-coil position.
Also, these pickups greatly surpass the output of most stock Telecaster bobbins. Even so, the snap, twang, and chimney sounds are still present, but without noises, buzzes, or hums.
Best modern: Fender Generations Noiseless Tele Pickups
The Gen 4 Noiseless Tele pickups represent the brand's greatest tech achievement. It successfully merges the Telecaster's vintage tone with a noise-free, modern performance.
That's a massive tech leap, and Fender is not charging a premium for the item. The other noiseless pickups we have on the list are more expensive.
So, as the most advanced single-coil in Fender's shelves, the Gen-4 pickups offer a fantastic sound. The tone is crisp, clear, and clean. If you go to overdrive, it's massive and ready to burst with pristine rock power.
Also, it has a tight low-end with a defined high end. Then, the mids are punchy and strong for a round and present sound, capable of punching through any mix.
All in all, these are the best modern single-coils for Telecaster guitars.
on
Best for blues: Lindy Fralin Blues Special Tele Pickups (single-coil)
The Lindy Fralin Blues Special Tele pickups come with a 5% overwind. That means the coil wound is fatter, thus granting a fatter sound than the average single coil. As a result, the tone is beefy, punchy, and warm. Those are great qualities for a Tele pickup.
The clean sound is well-articulated, non-compressed, and thick at the lows and mids. Putting up some distortion makes a mix-cutting tone, with a powerful low-end and medium attack. Then, single notes sound round and thick, albeit chords have a full tone but a quick break.
Lastly, as a Lindy Fralin model, all of its pieces come from the USA. The process involves both hand-made and automatic functions. Notably, the set comes with a nickel cover.
Overall, it's ideal if you're looking for a thick, full, fat sound, even if you're playing on a budget Telecaster model. Either way, the Lindy Fralin Special set gives your Telecaster a low-end growl, a warm treble, and a thick tone. Also, if your guitar is too bright, you could balance the sound by putting this set.
The one downside is the low availability of the set. That's because it's one of the company's best-sellers, so these items fly out of the shelves.
Best for classic tones: Fender Pure Vintage '64 Tele Pickups
The Pure Vintage '64 is a stellar and faithful reproduction of the '60s Tele pickups, which are different from the original options. These harnesses the bell-like tones with bright, twang, and surf rock tone signatures.
Taking a closer look reveals an Alnico V magnet for punchy and tight responses. There's also a cooper bridge plate to enable extra chimney tones. Also, it has staggered pole pieces that provide a consistent response across every string. Lastly, it has an enamel-coated magnet wire that offers warm and balanced tones.
These features are exactly like Fender built their '60s pickups. These are modern solutions, so it means these items are currently widely available, unlike before.
Another feature is period-correct bobbins made of fiber, plus waxed cloth wiring for an additional vintage sound.
Overall, players looking for the authentic Fender vintage Telecaster sound (warm, bell-like, and balanced) should pick the Pure Vintage '64. Also, like most Fender pickups, it doesn't sell for a premium fee.
The one con I can mention is these pickups are a bit noisy.
Best for bridge: Seymour Duncan Jerry Donahue Lead Tele Pickup
The Seymour Duncan APTL-3JD offers balanced sounds, boosted volumes, and classic Tele sounds with almost no noise.
I would describe it as a vintage-hot Telecaster tone option. Seymour Duncan made it for the iconic guitar player Jerry Donahue (1945 – ). If you're unfamiliar, Donahue is a member of The Hellcasters trio. As a US musician, he is also big in the country and folk genres.
The pickup produces balanced, sweet, and high-on treble sounds. The tone signature is soft and yet boosted, with a significant snap at the notes and plenty of bite, harmony, and articulation.
Locking at the insides, you'll find Alnico 2 rod magnets capable of producing vintage, nice, balanced sounds.
These pickups also have a special coil wind to increase sustain and output. Additionally, they have raised poles to offer an even string response.
You have the option to buy either the bridge alone. If you have to buy a neck pickup separately, I wouldn't consider it a budget option. However, some people may want to change only one pickup.
Best for neck position: Seymour Duncan Quarter Pound Tele
The Quarter Pound is one of the most iconic models Seymour Duncan has to offer. It's affordable, powerful, and classy looking. Also, you can buy the neck pickup individually for a budget option.
This model sells for guitar players looking to beef up their guitar's tone and output in a dramatic way. The Quarter Pound does so without losing the signature Telecaster signature sound.
Guitarists who want to dramatically beef up their guitar's output without losing the signature single-coil tone of a telecaster will love the Quarter Pound set from Seymour Duncan. That means it keeps the high-end definition, treble bite, and full mid-range.
It can cover mostly classic rock, modern rock, jazz, fusion, heavy rock, indie rock, and similar. That's because the Quarter Pound works great with distortion, overdrives, and fuzzes.
However, as a high-output single-coil, it's prone to hums and noises. It would be good to pair the SD Quarter Pound with a noise gate pedal.
You could buy the bridge Quarter Pound as well, or both as a set. Both represent the hottest single coils the brand makes. Each one is hand-made in California and packs Alnico V magnets. Moreover, they're wax potted, so they work free of feedback.
Best for premium sounds: Fender Custom Shop Texas Special Tele Pickups
The Fender Custom Shop Texas are overwound Tele pickups. That means they use extra coil, a lot of extra coil, to wound the magnets. As a result, the tone is beefier, fatter, and with a mild crunch.
Also, these come with Alnico V magnets and enamel-coated magnet wire. These ingredients speak of a wide range of modern sounds.
They can cover classic genres perfectly nonetheless. You could use these babies for blues, pop, country, rock, jazz, and everything in-between.
They produce extra output, with plenty of presence and midrange. Also, they come with a nickel/silver cover to produce the warm tones a true Fender custom shop guitar offers.
In particular, the bridge pickup has height staggered magnets, plus a copper base plate steel at the bottom.
More importantly, Fender uses these bobbins for their custom-shop Teles. It's the best of the best they have to offer.
With all that said, the Fender Custom Shop Texas Special Tele pickups offer the best Tex-Mex sound you can buy.
Best active: EMG T SYSTEM Prewired Telecaster Pickups
Active pickups offer various advantages. In summary, there have extra output, noiseless operations, and a wide range of tones. But it has a downside.
As such, the EMG T SYSTEM Tele pickups open up incredible possibilities for the timeless guitar. Moreover, no other brand creates better pickups than EMG.
The set includes neck and bridge active single-coil pickups. Also, it comes with a pre-wired switchplate, so turning your passive guitar into an active guitar becomes easier.
Then, it has solderless connections, so installation is simple if you know a thing or two. If you've never installed pickups, the EMG is the easiest to install. It's like a LEGO: take these pieces out, put these ones in.
As for the sound, it's hot, very hot, and aggressive. It's also noiseless, versatile, and modern.
If you're tired of the buzz most Telecaster brings, the EMG active set is your best option. It's also the perfect pick for heavier music and distortion-heavy genres.
There's a downside, though. Well, two: first, it requires a 9V battery. Secondly, it has a lower dynamic response than a classic single coil. You wouldn't use this for the "feels."
Most dynamic neck pickup: DiMarzio Twang King Neck Tele Pickup
The Twang King offers the modern advantages DiMarzio pickups tend to offer. Sadly, unlike most of the brand's models, it's not a budget item.
This neck Tele pickup has a fantastic response to pick attack, as it has the best dynamic response of all of the pickups in this list. That means playing soft produces quiet tones; hard picking creates louder and harder tones with a mild crunch. If you can pair this pickup with a tubular amplifier, the result has no comparison.
Such a quality made it the pickup of choice for guitar players like Howard Hart, Tash Sultana, and Ritchie Kotzen.
DiMarzio achieved these results with controlled-tension coil-winding, a special wire, plus hand-calibrated magnets. Then, the neck pickup comes protected with a chrome cover, and the neck pickup has a ferrous plate. Also, both come wax-potted, so they don't produce feedbacks or squeals.
Lastly, the general tone is big, dynamic, and versatile. Moreover, lows and highs are clean, whereas the mids come with a slight sense of dirt.
Best budget: Tonerider TRT2 Hot Classics Telecaster Pickups
Sale
The Tonerider is a great-sounding set that won't break the bank. Players searching for the best affordable option can rest assure with the TRT2 neck & bridge Tele pickups.
These offer a hot and classic sound. They use overwound Alnico III magnets for vintage and slightly aggressive tone.
Also, they have push-back wiring plus a wax cover to reduce noise.
Lastly, the set has a medium/high output while delivering a mix of modern and classic tones.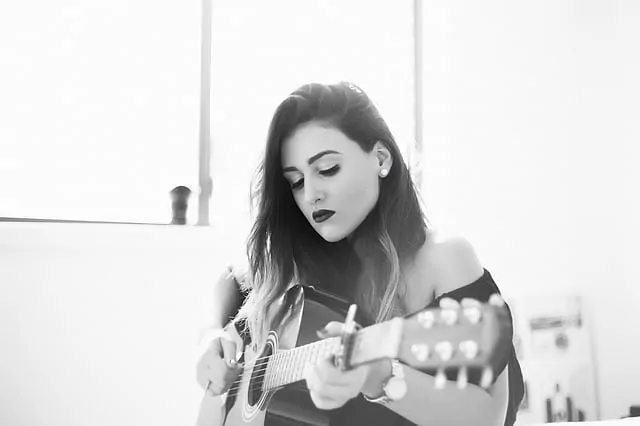 Jen is a guitarist and singer-songwriter who spends much of her time on the road and has lived in 13 cities across 4 continents. She picked up her first guitar at the age of 6 and learned to play by ear shortly after. She received her formal music education at the Berklee College of Music, and currently plays for a few bands in her free time. She has an uncanny ability to improvise creative melodies and harmonies. Her early influences include blues, jazz and rock.