Here are 34 rock bands with female singers worth listening to, from the classics to newcomers. Whether you like ska, metal, pop punk, or classic rock, there's something for everyone.
Rock music is still seen as a predominantly male scene, but women have firmly cemented they are not going anywhere. As someone who was regularly "the only girl in the band" growing up, these groups served as a reminder that I belong in the music scene as much as anyone else does.
Paramore
While Paramore experimented with different genres throughout their most recent release, the band has strong pop-punk roots. For older emo and pop punk fans, Paramore was the face of rock bands with female singers in the 2000s. Vocalist Hayley Williams is beloved for her clear, powerful voice and stellar stage presence. She has also embarked on a solo career.
Evanescence
Evanescence's frontwoman, Amy Lee, is often hailed as one of the best rock vocalists, who is beloved for her clean, powerful yet haunting voice. They were a huge part of the gothic and emo scene in the early 2000s, but the band is arguably just as relevant today. The band are usually referred to as gothic rock or gothic metal and is known for hits My Immortal and Bring Me To Life.
The Pretty Reckless
The Pretty Reckless initially faced a lot of flak when they first formed as frontwoman Taylor Momsen was famous for her roles in the Grinch and Gossip Girl. As the years have gone by, The Pretty Reckless has proved to the masses they're a real rock band worthy of respect.
Halestorm
Grammy award-winning band Halestorm is for fans of hard rock, metal, and post-grunge. Frontwoman Lzzy Hale is beloved for her strong, gritty vocals, which shine through on their anthems such as Love Bites (So Do I) and I Am The Fire.
Destroy Boys
Destroy Boys are heavily influenced by the riot grrrl movement. The punk band is fronted by Alexia Roditis. Their biggest hit so far is I Threw Glass at My Friend's Eyes And Now I'm on Probation.
Pale Waves
Pale Waves is one of the best rock bands with female singers for those on the tamer side. The band, which features Heather Baron-Gracie on vocals, have a more dream pop, indie rock sound compared to other bands on this list.
We Are The In Crowd
We Are The In Crowd was one of the most popular pop punk and rock bands with female singers of the 2010s. Their biggest hits include Rumor Mill and The Best Thing (That Never Happened).
With emo music having a revival, the band got back together in 2019 after going on hiatus in 2016.
Tonight Alive
Fronted by Jenna McDougall, Tonight Alive are another one of the most popular pop punk and rock bands with female singers of the 2010s.
The band was initially often compared to Paramore by critics. Still, they proved they're not out to capitalize on Paramore and Hayley Williams' success and identity with hits like The Edge and Lonely Girl.
Echosmith
Echosmith are another fairly tame rock band with a female singer, fronted by Sydney Sierota their sound is best described as dance-rock or indie pop. Their best for music fans who prefer melodic songwriting and softer vocals. They're best known for their 2014 hit, Cool Kids.
Flyleaf
Flyleaf was pretty popular in the early 2000s in rock, emo, and even Christian metal scenes. They were originally fronted by Lacey Sturm, who left the band in 2012 and was replaced by Kristen May. The band has been on hiatus since 2016 after May left.
In This Moment
In This Moment had metalcore roots but later adopted more a more melodic sound with theatrical imagery. Initially known as Dying Star, they're fronted by Maria Brink. Brink previously teamed up with Lzzy Hale from Halestorm and Taylor Momsen from The Pretty Reckless to cover Queen's We Will Rock You.
Icon For Hire
Icon For Hire take influence from pop punk, metal, and electronic rick. Although they were once on the Christian label, Tooth & Nail Records, they do not consider themselves a Christian band. They're fronted by Ariel Bloomer.
The Interrupters
The Interrupters are one of the best rock bands with female singers for ska fans. They're known for their hits She's Kerosene and Gave You Everything, as well as their rock cover of Billie Eilish's hit Bad Guy. They're fronted by Aimme Interrupter.
Against Me!
Punk band Against Me! was formed in the '90s by frontwoman Laura Grace Jane, who came out as transgender in 2012. In the early days of the band, it was just Jane and her acoustic guitar, before more members joined and they took on a harder sound.
Hole
Hole is one of the most prominent grunge bands from the 90s, but they're not one many looks upon fondly, largely due to frontwoman Courtney Love's relationship with Nirvana's Kurt Cobain. This female-fronted rock band is best known for their record Live Through This as well as Love's poet lyrics and gritty vocals.
The Cranberries
The Irish rock band formed in the late 80s. It was originally fronted by Niall Quinn, who was replaced by Delores O'Riordan. The Cranberries are best known for their hit Zombie, about the troubles in Northern Ireland. Sadly, the frontwoman passed away in 2018, and the band disbanded.
Blondie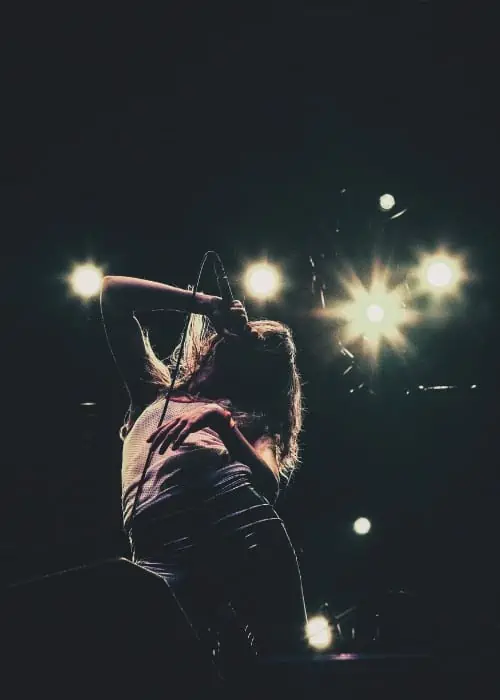 Blondie are arguably one of the most enduring rock bands with a female singer as Debbie Harry is considered a rock legend – and is still active in the music scene at the age of 77. Their hit Heart of Glass is still popular today.
Garbage
Garbage was one of the most popular rock bands with female singers of the '90s – although the name came from a friend telling the band, they sounded like garbage. They fused industrial rock with electronic and trip-hop to create their own sound. They're fronted by Shirley Manson.
Heart
Heart had quite a few name changes in their early years. They began as The Army, were briefly Hocus Pocus, before changing the name to White Heart and finally just Heart. The band is fronted by Ann Wilson. With a career spanning almost six decades, Heart are best known for their song Barracuda.
Starcrawler
Starcrawler is one of the best up-and-coming rock bands with female singers. Since forming in 2015, when most of the band were still teenagers, they have released two studio albums. They're fronted by Arrow de Wilde. The group was influenced by metal and classic rock.
Arch Enemy
Arch Emeny is for those who love metal on the more melodic side. The group formed in the mid'90s and is currently fronted by Alissa White-Gluz, while Angela Gossow previously sang for the group.
Starbenders
Not to be confused with Starcrawlers, Starbenders are another female-fronted rock band highly influenced by classic rock and rock n' roll. Although their look is more vintage inspired than Starcrawlers. They describe themselves as a glitter glam rock band. They're fronted by Kimi Shelter.
The Distillers
The Distillers are a punk band who formed in the late '90s, with Broady Dale at the helm, Dale has also enjoyed a successful solo career. They're known for songs like City of Angels and Drain The Blood.
Yeah Yeah Yeahs
Yeah Yeah Years are a punk band Their fronted by Karen O. They formed in 2000 and are still active after returning from hiatus in 2017. They've been described as art-rock, punk, and post-punk.
Fleetwood Mac
Fleetwood Mac is one of the most successful rock bands with female singers. The group, fronted by Stevie Nicks, was formed in 1976. Their hits, such as Dreams and The Chain are beloved by generations, while Nicks also has a solo successful career.
Jefferson Airplane
Jefferson Airplane was formed two years before Fleetwood Mac. The group is considered one of the first psychedelic rock bands. They were fronted by Grace Slick are are best known for their song White Rabbit.
The Runaways
The Runaways was an all-girl rock band formed in the 1970s. Fronted by Cherie Currie, the band is also where the Queen of Rock n' Roll, Joan Jett got her start at the tender age of 15 as their rhythm guitarist and vocalist. After they disbanded, Currie, Jett, and Lita Ford continued their music careers. Their best known for their song Cherry Bomb.
No Doubt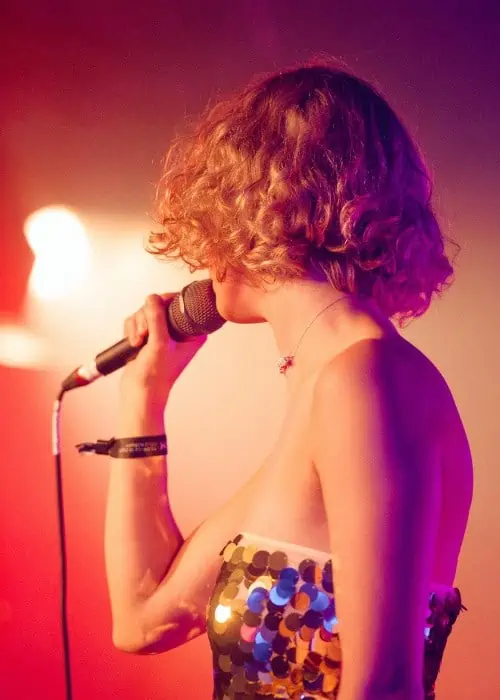 These days, Gwen Stefani is best known for her solo career, which is very pop-orientated. But, in her youth, she was the frontwoman of the ska band No Doubt, who cemented themselves as one of the most prominent female-fronted bands of the 90s and 2000s. Their best known for their hit Don't Speak.
New Years Day
New Years Day is a rock and metal band formed by Ash Costello. The group was one of the most popular bands in the alternative music scene in the 2010s, after they got together in 2005.
Siouxsie And The Banshees
Siouxie and the Banshees were essentially a supergroup made of up the most prominent rock musicians of the 70s, featuring Sid Vicious from Sex Pistols and Robert Smith from The Cure. The short-lived gothic rock and post-punk group was fronted by Siouxsie Sioux.
Cinnamon Babe
Cinnamon Babe are one of the best up-and-coming rock bands with female singers. The group is fronted by Stormi Maya, and has a promising career thanks to songs like Pure O and their new song, Rock 'N' Roll Is Black.
Automatic Loveletter
Automatic Loveletter was a big part of the emo scene in the early 2000s, beloved for hits like Hush and Black Ink Revenge.
Singer Juliet Simms, who's currently releasing solo music under the name Lilith Czar is beloved for her raspy yet beautiful voice. The band called it quits in 2012. That year, Simms even came in second place on The Voice.
Bikini Kill
Bikini Kill is arguably the face and the pioneers of the riot grrrl movement of the 90s. The movement was about bringing feminism into punk rock spaces. Bikini Kill was fronted by Kathleen Hanna, and are best known for their song Rebel Girl.
Nova Twins
Nova Twins are a rock duo made up of Amy Love and Georgia South. They've been on the rise since forming in 2014, and are influenced by rap rock, nu metal, and punk.
Conclusion
Since the '60s, women have proven they are a pivotal part of the rock music scene and are not going anywhere. Whether you love classic rock, pop punk, nu metal, or even rap rock, these rock bands with female singers have shown they're just as talented as their all-male counterparts – and well deserving of your respect and attention.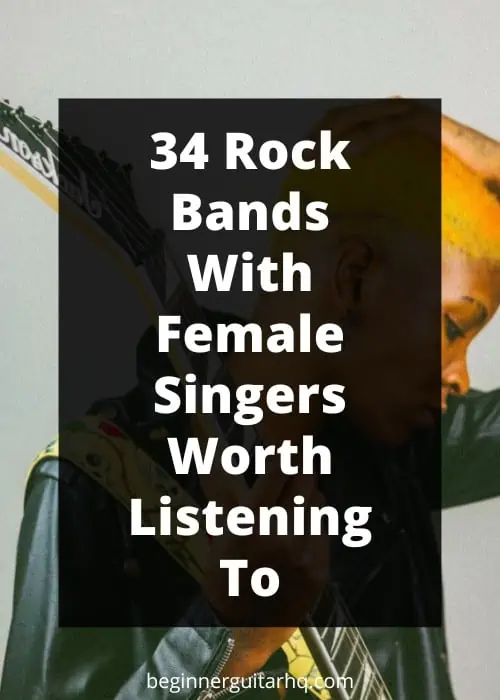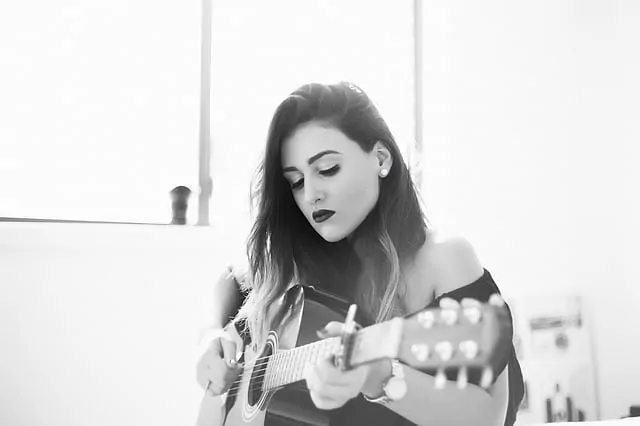 Jen is a guitarist and singer-songwriter who spends much of her time on the road and has lived in 13 cities across 4 continents. She picked up her first guitar at the age of 6 and learned to play by ear shortly after. She received her formal music education at the Berklee College of Music, and currently plays for a few bands in her free time. She has an uncanny ability to improvise creative melodies and harmonies. Her early influences include blues, jazz and rock.