VST Plugins are the studio world equivalent of guitar effects pedals. If you've set up your own home studio or you've spent any time recording in a professional studio, the recorded material can be processed in two ways, hardware or digital.
Hardware processing takes the form of the commonly seen rack mounted units in high end studios such as compressors, reverbs and limiters. Your signal is run via these analoge units and they impart their own sound and effects on the audio.
Digital processing takes place in the DAW of the computer, and is often referred to as "in the box" processing. This is done with a set of software items called VST Plugins.
VST stands for Virtual Studio Technology. VST is a software interface that facilitates digital synthesizers and effects to be used in a digital recording environment.
In this article we will look at some of the best VST plugins for processing electric guitar that you can use in your own productions. Some of these are effects and some are instrument emulation based.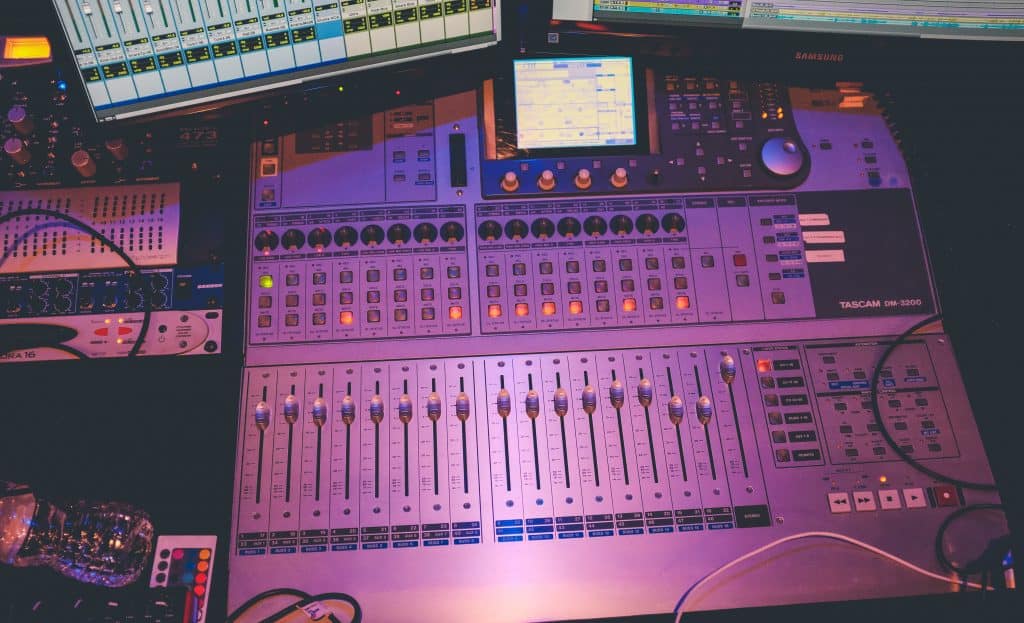 Once you've recorded your track, you can use VST plugins to craft the sound to the finished product. It doesn't matter if you're working in a full professional studio, or at home on a laptop. Great plugins can help you get a polished sound no matter where you record.
FabFilter Pro-Q
Pro-Q by FabFilter is an EQ plugin which on the surface is quite easy to not get overly excited about. After all, who gets excited about EQ? But, let's look at why this is so exciting. Pro-Q allows the user to EQ in every way imaginable.
From regular EQ to linear phase. It has zero latency and allows you to even cut and boost frequencies only on the mid/side bands. For those new to EQ's, mid/side processing is processing only the wider stereo image and not what you hear up the center. This is very useful for wide stereo instruments like drum overheads and hard panned guitars.
Pro-Q even runs with a spectrum analyzer behind it so you can see the visualisation of your EQ changes in real time as you make them.
One feature that is very useful for people new to mixing is the EQ Match option. This allows you to match the EQ of another source, either another instance of the plugin in the project or from an audio file you choose. If you're trying to get your guitar EQ like your favourite track, look no further.
Pro-Q is also very CPU light to run meaning even a project with many instances of the same plugin won't struggle to keep up.
Get Fab Filter Pro-Q: https://www.fabfilter.com/products/pro-q-3-equalizer-plug-in
Slate Digital Virtual Mix Rack
The Virtual Mix Rack from Slate Digital is not just a single plug in, but a collection of high end processors ready to turn your computer into a complete audio workstation. The plugin takes the form of a modular rack style system where you can put up to 6 modules of your choice from the available collection.
Included we have compressors, EQ's, mixing desk emulations, compressors, preamps, gates and channel strips. This is a lot of plugins, and I can hear you thinking, I bet that this costs a lot. Slate offer an amazing subscription package from as little as $15USD per month you can have access to everything here.
The Slate Digital plugins are modeled meticulously on real, analogue studio gear. This allows you to make your mixes sound like they are done on a $45,000USD SSL Mixing Desk. It's pro studio results at a bedroom studio price.
This plugin set is great for guitar players who record at home. It will allow you to get that big studio shine on your guitar tracks even if they are humbly recorded in your bedroom. Just because you have a small set up it doesn't mean you have to compromise on tone.
Get Slate Virtual Mix Rack: https://slatedigital.com/
If you go into a large, professional studio you will see lots of analog rack gear for processing sound. Many plugins, such as Slate's Virtual Mix Rack can recreate these legendary rack units in the digital world for you to use anywhere.
iZotope Ozone
Ozone is a one stop shop for mastering your mixes. It's an intelligent piece of software that has AI assisted machine learning. It can listen to your track and suggest mastering settings based on the overall track dynamics and style which is perfect for anyone learning how to master music.
I'd never suggest letting the AI do the work for you, but using it as a starting point to tweak from is a great learning tool. It's like learning from an experienced engineer.
Inside Ozone you have compressors, limiters, EQs, tape simulators and maximizers along with their new low end focus and master rebalance tools that allow you to really shape the final master of your track.
Ozone allows you to upload reference tracks as MP3s where it will analyze the frequency spectrum across the whole song and you can EQ match your song to any reference track of your choosing.
While Ozone is designed as a mastering plugin for use on completed mixes, it can be a really powerful tool for shaping your guitar tone. The compression and EQ algorithms in Ozone are extremely powerful and would allow you to fine tune your tone from every angle.
Buy iZotope Ozone: https://www.izotope.com/en/products/ozone/features.html
Waves SSL-E Channel
The SSL mixing desk is seen in the biggest and best studios around the world. They cost multiple tens of thousands of dollars with prices starting at around $45,000USD and going up depending on the size of the desk. These are the toys of the professional mixers and artists at the top of their game.
What hope do us home studio hobbyists have of getting that polished studio sound? Not much right? Wrong.
Waves SSL-E Channel is a clinical reproduction of the real deal. Known for its smooth top end and its ability to add punch to a mix the SSL-E Channel will transport your home studio straight into LA's top studio rooms.
It has a built in compressor and limiter as well as a gate section for cleaning up those mics with spill from other sources. The compressor section can be placed pre or post EQ just like the real desk.
It even comes bundled with a huge range of pre-sets from SSL user Chris Lord-Alge who has mixed countless hit rock records from Nickelback to Shinedown. See how he uses the plugin and what settings he uses to achieve his huge sounds.
The Waves offering of this console is a standalone plugin, similar to the one found inside of the Slate bundle. As a guitar shaping tool, a console emulation plugin can be priceless. Many home focused guitar recording preamps and interfaces don't have the same sonic characteristics as an analogue mixing desk, but that doesn't mean you should miss out.
The Waves SSL-E Channel will put  your guitar tone in the biggest studios from around the world.
Buy Waves SSL-E: https://www.waves.com/plugins/ssl-e-channel
Native Instruments Guitar Rig 5
Imagine having a huge selection of the worlds most desired guitar amps, pedals, cabinets and microphones in your studio, except you don't need the space to store it all, or the budget! NI's Guitar Rig is the answer to the guitarists gear problems.
This VST amp simulator is jam packed with guitar amps from all the biggest companies in the world. They aren't named exactly the same as the real deal for copyright reasons, but you won't have to work hard to figure out what they are meant to be.
We've got a Marshall Plexi, a Peavey 5150, a Soldano SLO100, a Fender Tweed, a Vox AC30, a Roland JC-120, a Mesa Boogie Dual Rectifier, a Fender Twin Reverb and that's only the start. You will find something here to cover all your tonal needs. Once you've picked an amp you can select from a range of matched or custom cabinets and blend and pan signals from 16 industry standard microphones.
Need some pedals? No problem. There are over 50 meticulously modeled stomp boxes and rack mount units included from overdrive and fuzz units to spacious reverbs, synths, filters and anything else you can possibly imagine.
It's also got a tuner, metronome and a built in tape deck where you can record ideas and also import MP3s to slow down for learning purposes. Guitar Rig 5 is a comprehensive guitar players toolkit.
Get Native Instruments Guitar Rig 5: https://www.native-instruments.com/en/products/komplete/guitar/guitar-rig-5-pro/
Digital modelling has now allowed some of the worlds most desired and expensive guitar amplifiers to be recreated and used by musicians all over the world. You don't need to own the real deal anymore. You can get any tone you can dream of.
IK Multimedia Amplitube
Amplitube from IK Multimedia is a digital amp emulation plugin that claims to offer hyper realistic tone. IK have meticulously modelled some of the worlds best known and loved amps and their Amplitube plugin pack is expandable with many optional extras.
IK have created what they call the Cab Room. This includes the most advanced models of well known cabinets and speakers, placed in a digital room that sounds the real deal. In this room, you can switch cabinets, individual speakers and microphones. You can also dual mic cabs and set the mics at exactly the position you want them to be.
There are a number of room types available, each with their own characteristics. You get a Big Live Room which is airy and spacious, a Booth which is dry, a venue, a garage and other studio emulation rooms. There is enough here to satisfy even the most fussy cab recorder.
Being able to change individual speakers in a cabinet allows for realistic flexibility as many guitar players mix and match speakers in real studio applications.
The amps on hand include classics such as the Marshall Plexi, Silver Jubilee, JCM 800, JCM 900 and JMP Rackmount Preamp. With Amplitube custom shop you get access to amps from Fender, Mesa Boogie, Peavey, Ampeg, Jet City, Orange, Trace Elliot and so many more. There are even artist packs that include amp models from Jimi Hendrix, Brian May and Dimebag Darrell.
The Brian May rig is particularly interesting for any Queen lovers. The AC30s in this pack are spec'd to Brian's real rig and were co-designed by his guitar tech. This is a very detailed re-creation which shows you how much time they put into making these amps sound great.
You also get more effects and stomp box models than I could possibly list here. This could be the one stop shop for all guitarists. Go look for yourself, you'll love it!
Buy Amplitube: https://www.ikmultimedia.com/products/amplitube4/
Starting Your VST Plugin Library
This article covers just a small snippet of what is available in the VST plugin world. If you can imagine it, then it probably exists as a plugin. Everything from signal processors like compressors and EQ's, through to digital recreations of legendary guitar and bass amps.
You can even get plugins that make your laptop sound like a high end mixing console. There is no limit. Aside from the great ones listed here, have a think about what tools you'd like in your studio and make a list.
Many companies offer trial version so you can test them out in your own mixes before you commit to buying. There are also a large volume of websites offering free, open source VST plugins that their own users have coded. Check some of these out and if you like what it's doing, look at how to get hold of a professional version of the same plugin for the best results.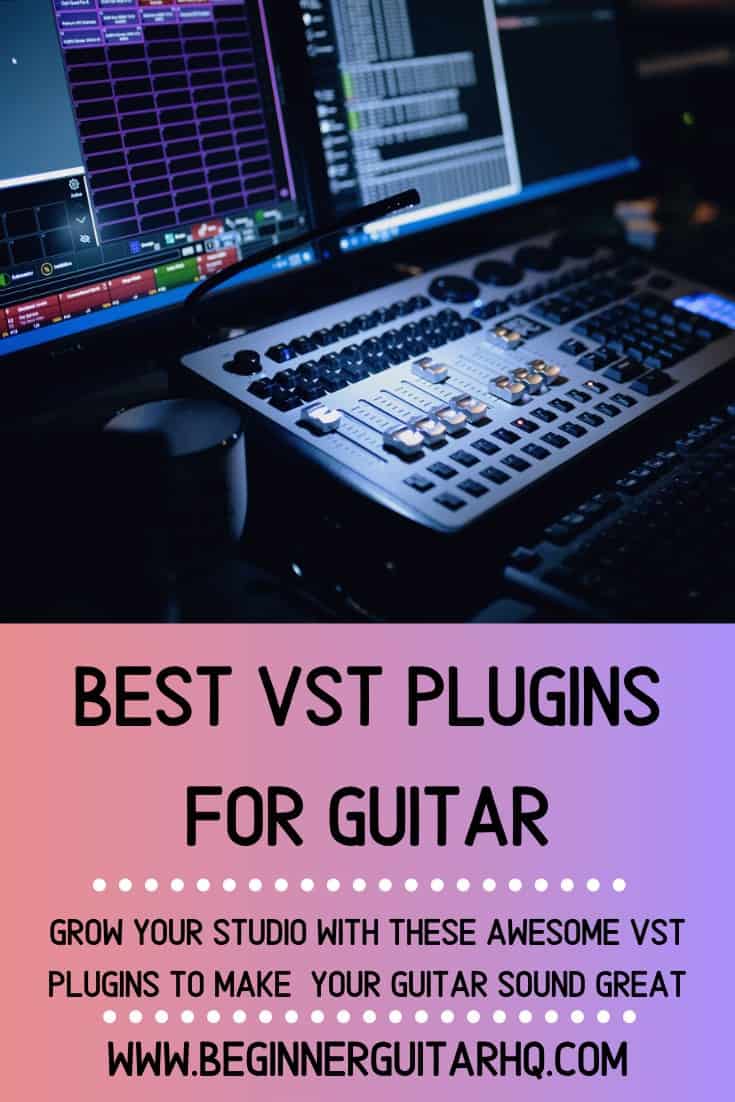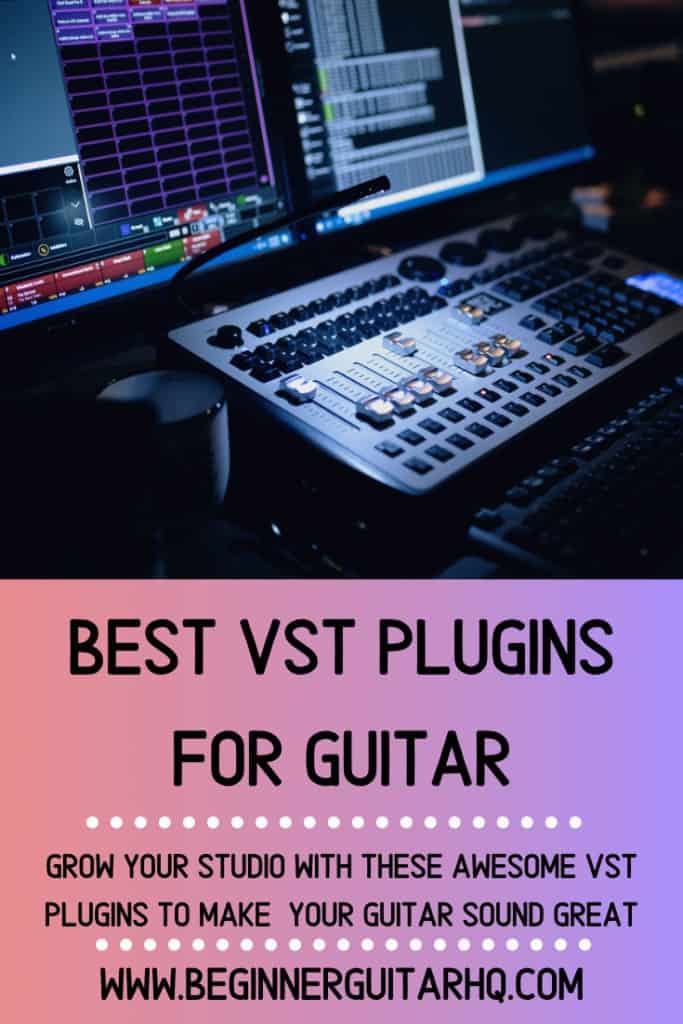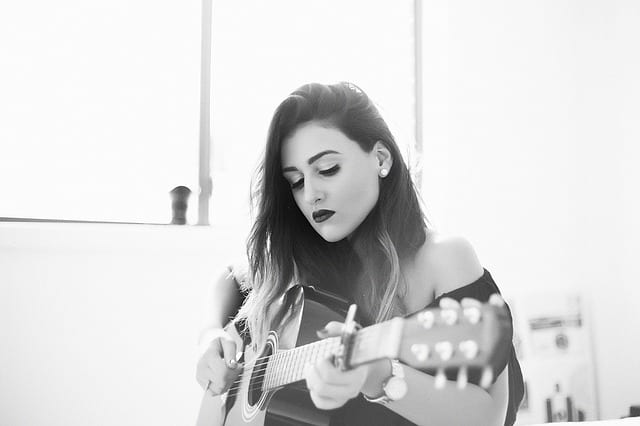 Jen is a guitarist and singer-songwriter who spends much of her time on the road and has lived in 13 cities across 4 continents. She picked up her first guitar at the age of 6 and learned to play by ear shortly after. She received her formal music education at the Berklee College of Music, and currently plays for a few bands in her free time. She has an uncanny ability to improvise creative melodies and harmonies. Her early influences include blues, jazz and rock.