If you love to practice to music without other musicians physically there, a Bluetooth guitar amp is perfect for that. If you hate lugging around effects pedals but love having effects, generally you'll find Bluetooth amps that come with a range of effects onboard.
While you may be worried that only mini amps come with Bluetooth, rest assured, this isn't the case. You even get amps powerful enough to gig in at least small to medium venues with Bluetooth capability. But whatever your needs and preferences, you can find one that doesn't burn a huge hole in your pocket. Without further ado, let's get to it.
How to Choose a Bluetooth Guitar Amp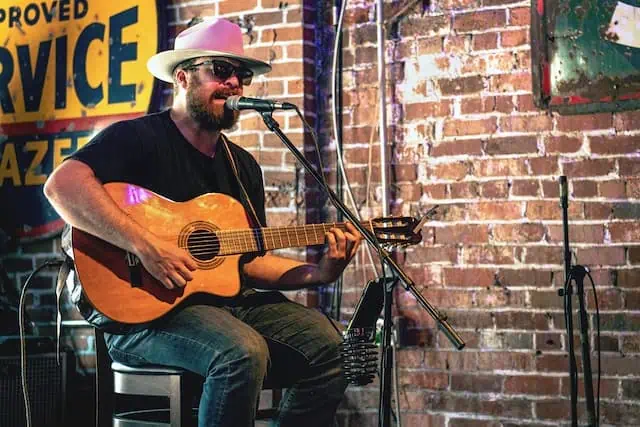 As you'll see, there's some variety out there. So here's your guide on how to choose the perfect Bluetooth amp for your setup.
Wattage
Do you want a small, portable practice amp? Or do you want to be able to play gigs with this amp? Which size venue?
Practice amps go up to 30 watts. You can find solid state amps that are in this category, as well as small tube amps. The amps below 15 watts are quiet enough that you can crank them all the way and generally not bother anyone else in the house. At 20 watts, you can get away with playing small venues, provided you don't have a drummer. That said, a 20 watt tube amp may be heard over drums.
They're designed for practice and to be small enough for easy travelling. Whether you're in your bedroom or in a hotel room, you can have a blast without blasting your neighbors. But they're good for recording and okay for quiet, calm gigs in small venues.
To play gigs in a small to medium venue, you need upwards of 20 watts if you have a tube amp, but solid state amps need to be at least 40 watts. If you want to play large venues, whether indoor or outdoor, solid state amps need to be at least 50 watts. The higher the wattage, the more volume you can put out. For the best versatility, get amps of at least 60 to 100 watts.
Solid State or Tube Amp
The battle of solid state amps vs tube amps rages on. The truth is, that it simply comes down to preference. Each has its pros and cons. Tube amps sound a little warmer and handle distortion at high volumes so well. They're often preferred by people who enjoy a vintage tone, but many guitarists prefer the warmer tone overall. They do, however, have a shorter lifespan and tend to burn out after a while.
Solid state amps are a little less fragile and tend to last longer, but just by themselves, they don't have the same sound, that so many prefer, as the tube amps. With both amps, pedals and presets will allow you to tweak your tone. But generally, you'll find solid state amps with onboard effects and presets are more plentiful, and in many cases, more affordable. But you'll want a good quality one if you want a decent sound.
Size
You may want a monster of an amp, but they take up quite a bit of space. They're also heavier. If you play in large arenas, or at least dream to do that one day, you'll probably want at least 150 watts to 200 watts. But the cabinets are huge. They house large speakers that can handle all the volume an amp that size can put out. In a small apartment, you might find that a massive amp isn't practical.
If you travel a lot, a smaller amp is also easier to do that with. If you aren't at the point where you're playing to massive, rowdy crowds yet, hold off on getting a big amp if space is an issue.
The Best Bluetooth Amp for Your Budget
Under $200
You're more likely to find practice amps within this category.
LEKATO Mini Guitar Amp
If you want a dirt cheap option that sounds decent enough, this Lekato 5W amp is a suitable option. Aimed at those who just want a practice amp, you get a clean and overdrive channel, Bluetooth and wireless function with volume controls for the aux input and wireless inputs. Connect it to headphones, wired speakers, and Bluetooth speakers. Adjust your tone via the tone and gain knobs. Choose from black, white, or orange.
Most people enjoy this little amp and feel that it has exceeded their expectations at this price point for sound quality, clarity, and volume. The rechargeable batteries are a plus. Many says it works well with loop and effects pedals too. There were a few complaints, mainly about the sound quality and volume, it doesn't do well with low-end. But this is to be expected with an amp that size and at this price point.
Lekato gives you a 6-month limited warranty.
COOLMUSIC 15G Acoustic/Electric Guitar Amplifier
This little amp holds its own when it comes to acoustic and electric guitar amplification. It's not loud enough to gig with, but you can have a decent amount of volume to practice with. It has aux inputs (one for reverb- acoustic, one for distortion- electric) and Bluetooth inputs, and volume controls for each of the 3 channel inputs. There are also EQ controls and a master volume button. Adjust the dials until you reach your desired sound. The battery can be charged via the supplied powerbank.
Most people are happy with this amp and say it's quite loud with good distortion and crisp clean sounds. There were a few complaints about sound quality (but often in comparison to bigger amps from better brands, so that's expected). Some expressed annoyance that the reverb only works for the acoustic input.
CoolMusic offers a 1-year warranty.
Blackstar Fly3 Electric Guitar Mini Amplifier
This 3W amp is a popular one. You get the usual gain and volume controls, plus you get their Infinite Shape Feature in the form of EQ. There is also a clean channel and an overdrive channel. Use the MP3 line-in or Bluetooth feature to play to backing tracks. Use the headphone output for private practice. This amp is battery or DC powered.
Most people feel this amp is good quality and is loud for how tiny it is, although some mention that the sound quality decreases over 60% volume, while others say that you need to turn everything all the way up to hear it properly. There were a few complaints, most seem to be due to defective Fly3 amps, things like the Bluetooth didn't work or had volume issues.
Blackstar provides a 3-year warranty on their products.
Fender Mustang Micro Headphone Amplifier
If you want to practice silently and play along to jam tracks or instructional videos, here you go. You plug this 5W amplifier directly into the guitar, and you plug your headphones in and go. That said, you can also plug in a speaker or use a Bluetooth speaker to hear your guitar. Perfect for practice.
The Mustang Micro comes with 12 amp models, and 12 effects combinations. It also features an EQ, although it isn't very specific or sophisticated. This means you can get pretty much whatever sound you want out of your guitar. It's also compatible with bass guitars too. This little amp rotates 270 degrees so that you can plug into most guitar jacks without obstruction.
Most people like how portable and convenient this little amp is. Many feel that the amp models especially sound good. But there are a few complaints. Some people experience hissing during playing and some found that the amp is too quiet when playing clean as opposed to overdrive.
Fender gives you a 1-year limited warranty on accessories.
$200 to $400
You're going to find bigger amps in this category, though you may still find practice amps closer to $200.
Vox Adio Air GT 50W Bluetooth Modeling Guitar Combo Amplifier
The Adio Air GT 50W amp is a good all-rounder if you play smaller, quieter gigs and have a small apartment or room. Straight off the bat, you get 11 amp models, and 8 effects. You can access Tone Room when connected to a phone, tablet, or PC. This bumps your amp models up to 23 and your effects up to 19.
This amp also has Bluetooth Midi which allows even more control over your sound. Connect via Bluetooth to play to backing tracks. Listen with headphones for silent practice. Recording your guitar is a breeze since Adio Air acts as an audio interface via USB. This amp is also suitable for bass.
Most people love the versatility of this amp and the sound quality, although some mention that the amp isn't as loud as a 50W amp would normally be. There were a few complaints, mostly about aesthetics (some people think the amp is ugly), and the software (some people said the software is unreliable).
Vox amps come with a 3-year warranty.
Positive Grid Spark 40-Watt Combo Amp
The versatility is incredible with this amp, provided you use the app (ToneCloud). Then you have access to over 50 000 amp and effect presets. On the amp, you get a 3-band EQ, gain, volume, and effects controls. There are 7 amp models, modulator, reverb, and delay. Connect via USB and Bluetooth. You can use the amp as an audio interface.
You can save your presets and use the onboard tuner too. There is also access to the Spark app for displaying chords as you play and even further customization. It also acts as your own band, adding bass and drums according to what you're playing.
Most people like how loud the amp is and feel the sound quality is pretty good. There were a few complaints about the lack of versatility without the app though. Some also felt the sound was muffled with too much bass and that the app didn't work as well as they'd hoped.
Positive Grid gives you a 1-year limited warranty.
Marshall Code 50-50-watt Digital Combo Amp
The Code 50 gives you a lot of versatility, and not just in terms of being suitable for small gigs, recording and practice. To be be fair, you need to use the app to unlock the extra effects and amp models. But once you do, you have great versatility and Marshall quality. You get 4 digital power amp models and 14 digital preamp models. There are also 8 speaker cabinets to customize your sound. There are 24 effects to play around with too. When you use the My Marshall library, you get access to 100 presets.
There are also the usual EQ, gain and volume knobs. This amp has outputs for USB, headphones, and PC. Use the Bluetooth to play along to jam tracks. CODE also works as a DAW (digital audio workstation) for recording purposes. For specific ways you can user code, check out these videos by Marshall.
Most people love the sound quality of this amp as well as how loud it is. You just need to adjust the tone and presence to where you want it. There were a few complaints, however. Some people feel the volume knob is too sensitive, going from barely audible to incredibly loud at the slightest turn of the knob. Some also feel like the app isn't good and that it takes a lot of effort to get the effects and presets to sound good.
Marshall offers a 5-year limited warranty.
Fender Mustang GTX50 Guitar Amplifier
This 50W amp gives you 40 amp models, multiple effects, and 200 presets all of which can be saved onboard. The LCD display let's you see what you're selecting. Connect to the app via Bluetooth or Wi-Fi to use Fender Tone 3.0 to save presets and further customize your tone.
There are inputs and outputs for a footswitch (you can purchase a Fender footswitch which has an onboard looper), effects, and of course, to connect to PA systems and speakers. There is also a micro-USB port. Practice silently via the headphone output.
Most people love the sound quality, convenience, and versatility. It's loud enough for small gigs but works great for practice too. However, some people experienced issues with the Bluetooth connectivity and the Fender Tone app.
Fender offers a 2-year limited warranty on amps.
Boss Katana Air 20/30-Watt Wireless Guitar Amp
Boss was one of the first brands to bring out a totally wireless amp. While you can plug it in to power it, you can also use batteries. The wireless transmitter charges as it works and gives you up to 12 hours of wireless jam time. It works on any guitar. The Boss Katana Air gives you 20 watts when battery powered, but 30 watts when plugged into the wall.
You get 5 amp models and a range of effects. The Tone Studio app allows for even further customization. Play along to tracks using the Bluetooth capability. As an extra bonus for those on the lazy side, the amp turns on automatically when you pick up your guitar as long as you're using it wirelessly.
Most people enjoy this amp and feel it sounds pretty good as long as the batteries are still decently full. Some say the tone gets a bit muddy when you put on the distortion. Some people also found that, despite the claim, the wireless function didn't work with active pickups. The 8 AA batteries it takes to power the amp wirelessly can be cumbersome.
Boss amps come with a 2-year warranty.
Over $400
Here you'll find Bluetooth amps suitable for bigger gigs or higher-end brands offering smaller amps.
Fender Mustang GTX100 Guitar Amplifier
The Mustang GTX100 has all the same functionality of the Mustang GTX50, it's just more powerful, and therefore, louder. Another difference is that the GTX100 comes with the GTX-7 footswitch which is only available as a separate purchase with the GTX50.
Most people love how loud this amp is, and how good and even authentic the amp models, presets, and effects sound. There are a few complaints about Bluetooth and Wi-Fi connectivity, and the audio cutting out periodically (these may be defective units).
Yamaha THR30II Wireless Desktop Amp
The concept behind the THR30II is to have a desktop amp that sounds like a much bigger amp at a low volume. You can crank this up a fair bit, although I wouldn't recommend it for gigging. For practice and recording, this works well. You get 15 guitar amp models, 3 bass amp models, and 3 mic amp models for semi-acoustic guitars.
There are also 8 onboard effects. You get even more with the app. This amp supports wireless guitars and has Bluetooth capability. It's also portable thanks to rechargeable batteries and it's modest size.
.
Most people feel that this amp sounds amazingly authentic. They feel the software works well, as does all the wireless connectivity, including the Bluetooth. They especially love that the wireless transmitter actually charges when plugged in. People who use newer instruments with active pickups discovered this amp doesn't work with them when going wireless. Some found they experienced latency when using wireless connections.
Yamaha gives you a 2-year limited warranty on their amps.
Fishman Loudbox Performer BT 180-Watt Acoustic Combo Amp with Tweeter
We all know the acoustic can get lost among the drums and electric guitars and the crowd. You need a good engineer on your side. But with this amp, this isn't a problem. This amp is designed to enhance the highs, mids, and give you clean lows. Specifically aimed at semi-acoustic guitars and vocals, this amp also effects that include reverb, delay, echo, flange, and more.
The added Bluetooth connectivity is great for jamming along to tracks. You also get ¼" and ⅛" stereo inputs with level, and the dual digital effects sections each have their own controls. The amp is equipped with phantom power for condenser mics. All that, plus an onboard effects loop.
Most people love this amp and feel that the sound quality is great at any volume. It works so well for acoustics and vocals and offers a lot of flexibility. There isn't really anything bad to say about this amp, except that some mention that they would have liked an amp cover at this price point.
Fishman acoustic amplifiers come with a limited lifetime warranty.
Conclusion
Bluetooth guitar amps make practicing and jamming a lot of fun. The fact that most of these amps come in the form of a combo amp also means you don't have to have a bunch of pedals for effects either, although many do have ports for effects pedals. You can't go wrong with their versatility. And they're available as amps to gig with or small practice amps.
While you may need to save up to get a decent amp that is loud enough to play gigs with, there are plenty of options when it comes to budget amps you can practice and jam at home with or travel with. Whatever route you decide to go, have fun exploring!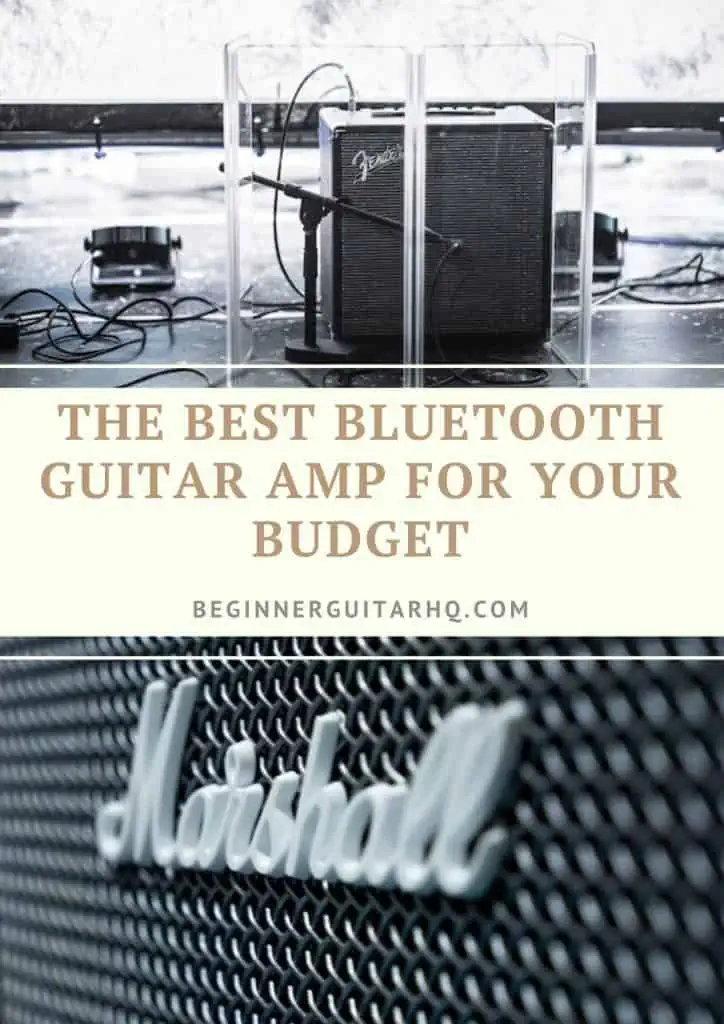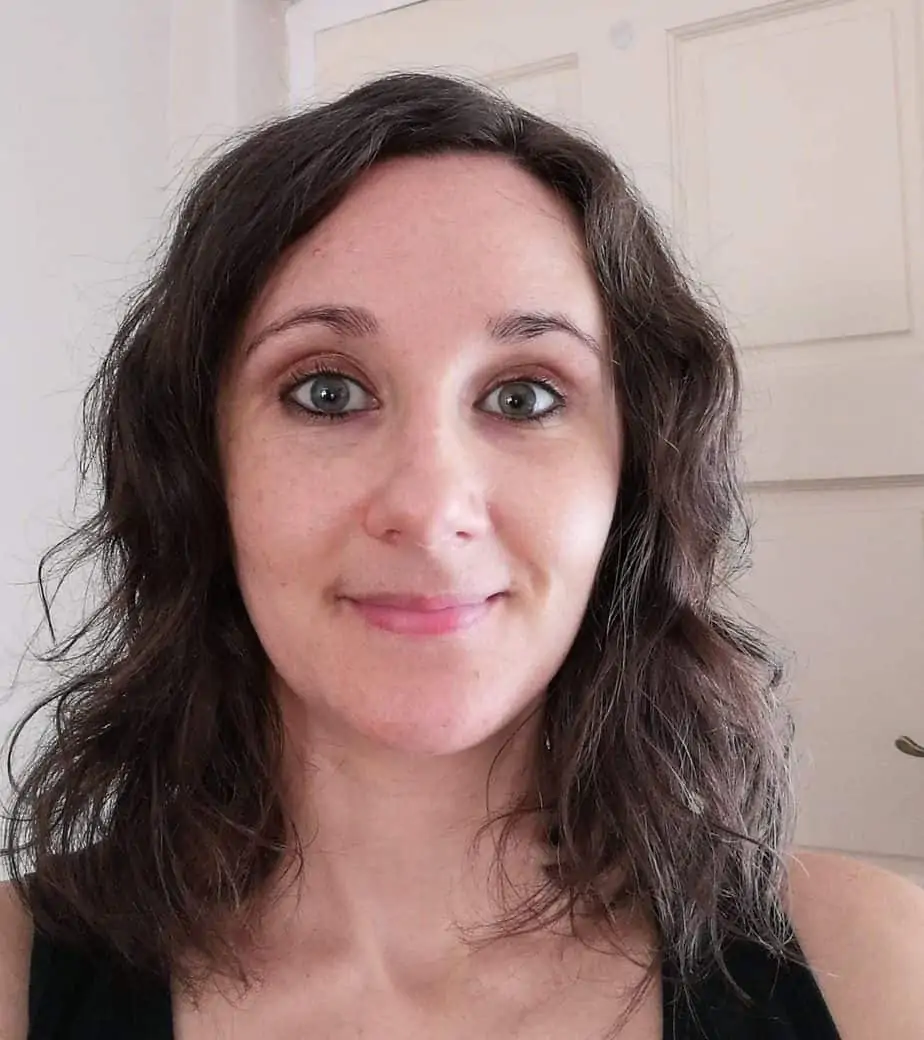 Cheanné Lombard lives in the home of one of the new Seven World Wonders, Cape Town, South Africa. She can't go a day without listening to or making music.
Her love of music started when her grandparents gave her a guitar. It was a smaller version of the full-sized guitars fit for her little hands. Later came a keyboard and a few years after that, a beautiful dreadnought guitar and a violin too. While she is self-taught when it comes to the guitar, she had piano lessons as a child and is now taking violin lessons as an adult.
She has been playing guitar for over 15 years and enjoys a good jam session with her husband, also an avid guitarist. In fact, the way he played those jazzy, bluesy numbers that kindled the fire in her punk rock heart. Now she explores a variety of genres and plays in the church worship group too and with whoever else is up for a jam session.