Most portable amps sit in an odd category between toys and hands-on solutions for solo performers. You would be right to think these models can't pack anything too different from their competitors. So, is the Pignose amplifier worth it above, say, Marshall portable amps?
Here's the deal: the Pignose amp looks radically different from any other small practice or portable amplifier. Its odd design does have a distinct feeling, but does it have the features to justify it?
Instead of following the standard and the trend, the Legendary 7-100 model does its own thing. It has been around for over ninety years, believe it or not, as a little amp with a lack of features. Still, it's capable of doing a lot while sounding good and delivering a straightforward experience.
Legendary musicians like the late Frank Zappa used the Pignose amp to create their rock tone, so we know there's something special here.
Naturally, we want to get our Pignose amp review underway to see what's going on with this crazy portable amplifier.

"The perfect trio – Takamine, Cajon, Pignose" by Tracy Ruggles / CC BY-SA 2.0 Pignose amplifiers work on both electric and acoustic-electric guitars.
Pignose Legendary 7-100 portable guitar amplifier overview
What other amp could be more portable than a model that looks like an office suitcase? It looks like it carries a checker's game within its brown case, instead of an electronic circuit. In fact, you can even open the amplifier to display its simple inner construction.
So, if portability is at the top of your priorities, the Pignose can become your new house and hobby amp. With that in mind, the 7-100 is more powerful than it has any right to be. Even though it has 5 watts of power and a 5'' speaker, it can easily fill your room with a vintage sound.
And as far as vintage goes, the Pignose's cream brown body is as old-school as it gets. At the same time, it sounds like the golden era of rock n' roll, with enough versatility to cover a vast array of music genres.
However, if you don't like its default cream brown color, there're other aesthetic options to choose from. For example, there's a super-American color option:
For these reasons, the Pignose Legendary 7-100 has plenty of advantages to boost, but it does come with a few disadvantages as well. Keep in mind its price used to be about $75, but with its price up by around 100%, we're not sure if the offer is still juicy.
Built quality
Let's agree on one thing: the Pignose looks unique and quirky. There's nothing like it, and that's probably because it first came out in the 30s, and there have been few changes to its design ever since.
In particular, the 7-100 model first came out in 1972. Pignose invented the amp and showed it in 1973's NAMM convention. Then, it hit production by late 1973 to become the first portable practice guitar amplifier.
Iconic musicians like Jimmy Page and Eric Clapton have used the amplifier. Also, the film Crossroads featured the model prominently.
Since its release, the design hasn't changed much. It has the same metal protectors on its corner, a circular cloth black grille at the front, a pedal-like button beneath, a metal carrying handle, and a couple of hooks to fix the amp on your belt.
Additionally, the amplifier has a hinge that allows you to open the amp and access the speaker and the circuitry in case you need to fix anything. For example, you have to change the batteries this way, as the amp runs on six AA batteries. It may also run with an AC adapter, but that is not included in the amp's package.
Also, you may store cables, picks, phone chargers, headphones, and other accessories within the amplifier.
Also, opening the amp like a box allows you to tweak its sound, which takes us to…
Sound quality
One of the most unique features of the Pignose is the ability to open the cabinet to tweak the tone. In particular, you can open the back of the amp so it works like an open-back cabinet. Moreover, you can open the back up to 180 degrees, which delivers subtle tonal changes, extra resonance, and extra depth and echo.
As you'd expect from what I've said so far, the sound quality is the highlight of the Pignose amp. It's a solid-state amp with an impressive valve tube quality. That means the sound is vintage, twangy, chimney, powerful, and dynamic.
The clean tone is great, warm, and clear. It's also quite "bluesy" if you will. And as you crank the volume (either on your guitar or the amp), the Pignose jumps into natural distortion, just as tube amplifiers do. Going all the way up then turns the distortion into fuzz, which is even better.
But regardless of how much you push the amplifier, the sound never turns into something you can't use. It's always focused, controlled, unmistakably vintage, and warm.
Overall, I'd describe the Pignose's sound as an amplified top-tier fuzz pedal.
Oh, by the way, you may have noticed I didn't say "clean channel." I just said "clean." That's because the Pignose Legendary amp has no channels. This is it, which takes us to…
<iframe width="900″ height="506″ src="https://www.youtube.com/embed/6p6-RUoviyE" title="YouTube video player" frameborder="0″ allow="accelerometer; autoplay; clipboard-write; encrypted-media; gyroscope; picture-in-picture" allowfullscreen></iframe>
The control layout and features
The Pignose amp is small and lacks significant controls. Still, it offers enough versatility to play around. I'd say it offers a more professional experience than larger, more expensive amplifiers.
The Pignose is small, and despite its lack of controls, is a versatile and great sounding amp. This little amp can undoubtedly give much larger and more expensive amps a run for their money. We can certainly see why this fun amp has been a popular choice with so many famous artists.
Talking about its controls doesn't take long, then. It has a pig-nosed-like volume/control knob at the front, which you can turn inside out or upside down to moderate the sound. And, honestly, that's all there is to it.
There's no BlueTooth, no USB output, no EQ, no effects, no modeling capabilities, no app, and nothing. I understand the idea behind it, which is retaining the vintage design of the Pignose amp. However, with so many super-advanced and increasingly better-sound small amplifiers competing at similar price points, it's hard to justify.
Nevertheless, its simplicity can help you. You use your pedals and set a sound more easily, and then use an additional microphone or PA system to amplify the Pignose further. I'd recommend a dynamic microphone if you're using it on a stage, or a condenser mic if you're using it to record in a studio.
<iframe width="900″ height="506″ src="https://www.youtube.com/embed/BuV8M_wIO-4″ title="YouTube video player" frameborder="0″ allow="accelerometer; autoplay; clipboard-write; encrypted-media; gyroscope; picture-in-picture" allowfullscreen></iframe>
Downsides and alternatives
The simple plug & play design of the Pignose amp is both an advantage and a disadvantage. As a tube-sounding canvas to work with an array of pedals, or effects, it's great. If you don't need anything else than the natural tones of your guitar, that's also great.
However, if you're looking for, at least, a reverb, the Pignose falls short. Here's where I think the price tag is above what it actually offers. Even though the sound is great, the effects department is empty, and so many other brands have covered this area gloriously.
But because we're talking about a quality-sounding amp, I can only recommend options that sound as good as this. That means we're leaving behind plenty of entry-level solid-state amplifiers.
First off, we recommend the Yamaha THR10II It's more expensive, but it justifies its price tag. It's a modeling desk amp that delivers great-sounding tubular sounds for electric and acoustic-electric guitars. It also has a BlueTooth connection for playback, a USB output you can use to record the guitar on your computer, high fidelity speakers, and effects & presets editing app for mobile devices.
Another option is the smallest member of the Boss Katana family (o.5 watts). It's another modeling amp with three amp voices powered by one of the most advanced solid-state circuitries available. The result is full and rich sounds that surpass almost any other amp on its price tag.
Aside from that, it has a vast array of quality effects and presets. In particular, it has a multi-stage analog circuit to deliver authentic analog delays.
Lastly, it comes with the Boss Tone Studio app for mobile devices and PC. It allows you to download presets, edit presets, and record music on your computer.
In Summary
Why do I like the Pignose Legendary 7-100 amplifier?
As the very first portable amplifier in the market, the Pignose offers a high-quality tubular sound with a solid-state circuit. It's durable, powerful, portable, and odd-looking.
Previously, its $75 price tag was a bargain, but the new price point might not be appealing for you if you're not into classic rock genres. Also, if you don't have additional pedals or a home studio to tweak your sound with a DAW, you might not find much use for this other than practice.
You would be happy using the Pignose amp as a practice amp nonetheless.
Final say
I displayed the pros and cons of the Pignose amp. The decision is all yours but, to sum it up, the Pignose 7-100 is a good practice amp, and it's also capable of quality recording and quality live performance by using an additional microphone.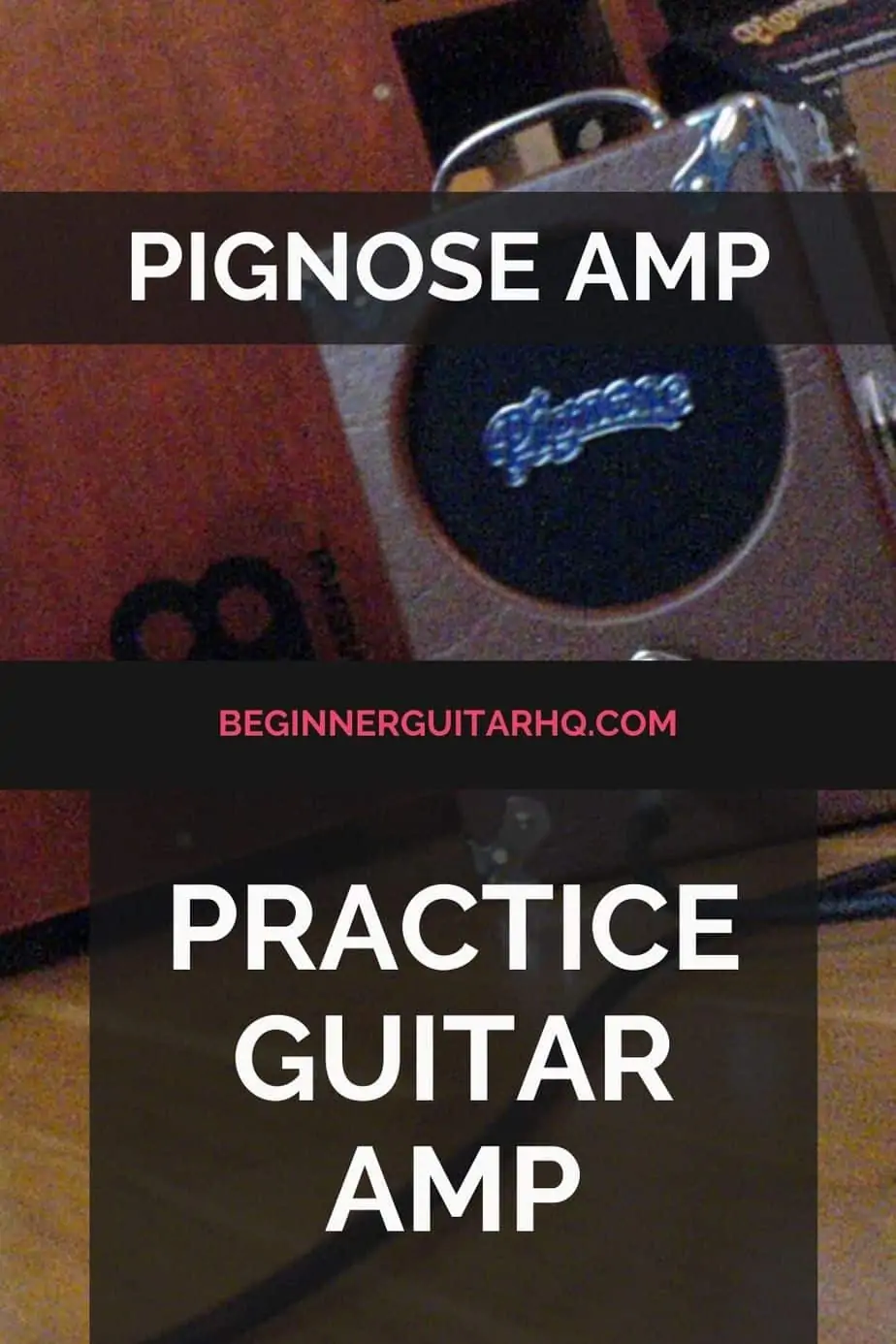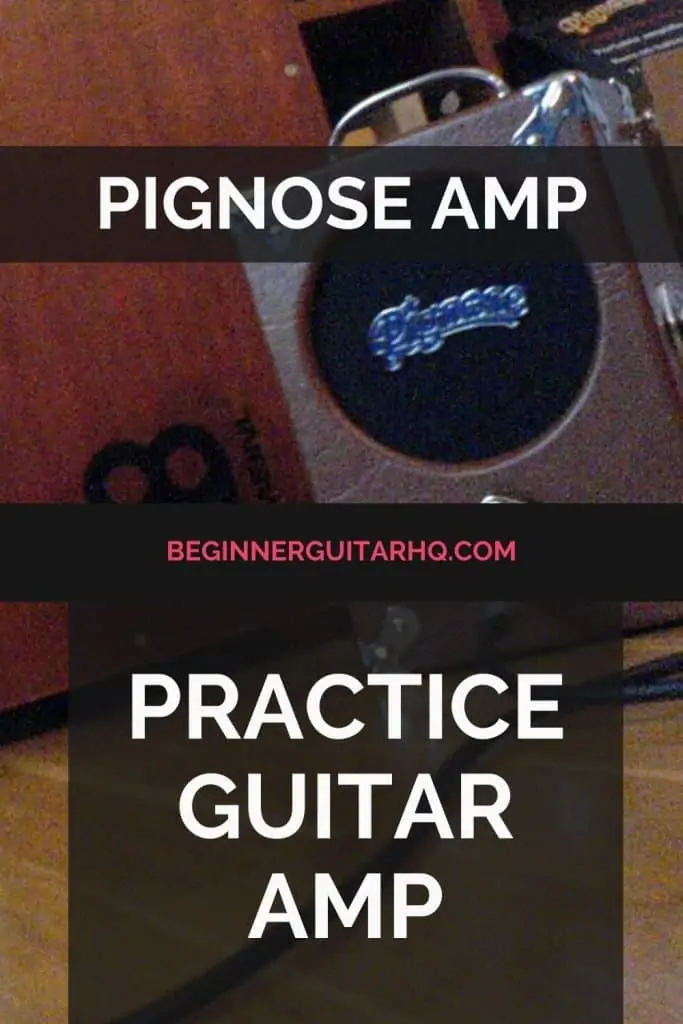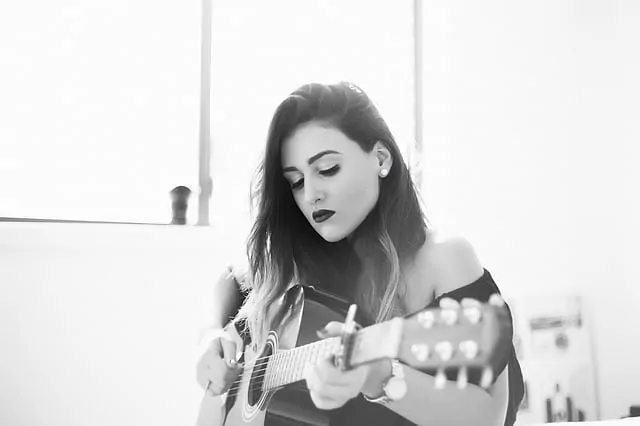 Jen is a guitarist and singer-songwriter who spends much of her time on the road and has lived in 13 cities across 4 continents. She picked up her first guitar at the age of 6 and learned to play by ear shortly after. She received her formal music education at the Berklee College of Music, and currently plays for a few bands in her free time. She has an uncanny ability to improvise creative melodies and harmonies. Her early influences include blues, jazz and rock.