We come with a shorter review than usual. The Vox amPlug is our main protagonist this time around.
If you don't know what this is, take a peek:
Sale
The Vox amPlug is somehow a gimmick product with limited potential and extra marketing. However, it can be helpful for players looking for portable and cheap amplifying solutions.
We're looking at a "headphone amp," but not just any headphone amp. While this category of products is mainly forgotten, the Vox amPlug is a total best-seller.
Headphone amps are small speakers you plug directly into your electric guitar or bass. They run on AAA batteries, plug via XLR cables, and offer simple control layouts.
Their sound is nothing special, but they can do the work. Notably, the Vox amPlug offers the coveted Vox sound on their tiniest enclosure.
The most famous headphone amplifier
The Vox amPlug is a series that premiered in 2007. These are practice tools, so small they can fit in your pocket or your guitar case.
If you're a street performer, it can also prove a viable solution to travel with less weight than packing a small amplifier.
Currently, six models are available. All of these models pack a delay effect, a reverb effect, and a tremolo effect. On top of that, they have an additional output to plug your headphones in for silent practice.
Additionally, each amPlug has three control wheels: gain, tone, and volume. There's also an extra aux input to plug an mp3 player or smart device for jamming sessions.
The models vary the sound these speakers produce:
Bass: it's the Vox amPlug for bass guitars, with overall wide-range response.
Blues: it offers a crunchy blues sound. Also, it imitates a tweeter speaker, so the sound is higher.
Classic rock: it offers a UK-like crunch with mid and low-end presence
Clean: it offers "boutique" clean sounds
Lead: it's all about searing high-gain and soloing power
Metal: it's the most powerful high-output sound of the series.
Lastly, the Vox amPlug AC30, the original model and the one we're reviewing. It features a balanced sound, and it's good enough for both basses and guitars.
Initially, the Vox amPlug had three versions: Classic Rock, Blues, and Metal. However, it's become so popular that Vox has expanded its offer ever since. You can expect to see further models in the future.
We're covering the general idea of the Vox amPlug as they all offer the same features and similar sounds.
In essence, you plug these devices directly into your instrument to get a tiny amplifier.
Vox amPlug ease-of-use features
The AC30 model provides a top boosted sound. It works on an analog circuit, which means this is a solid-state amplifier.
Moreover, the AC30 has a tremolo circuit with nine effects. The effects come within three different types: chorus, delay, and reverb.
The effects work on a toggle button that selects them. If you push the button enough, you'll turn the effects off.
Another feature of the amPlug series is a foldable plug mechanism. Moreover, the plug can rotate 180 degrees to grant a more comfortable playing experience.
On top of that, it has an auto power-off function whenever you're not playing for a specific period.
There is also an AUX input for jamming along with any audio player. amPlug G2 is the simplest way to get serious sound; occupying virtually no space, it's an ideal choice for any guitarist or bassist.
Another convenient feature is the AUX input. It allows you to hear both a backing track and yourself on your headphones.
These features contribute to the overall ease of use. However, remember the device works on three AAA batteries; remember to change them and keep a spare pack, as the batteries can make the device run for 17 hours.
By the way, you can press and hold a button on the sides to turn the device on. You'll see a green light when it powers up. If you press it again, you turn on the tremolo effect; you'll see the LED light turn red.
Vox amPlug AC30 sound
The amPlug sound can blow anything away. They don't sound at all like they should. Instead, they produce a fully-fledged Vox sound, only more minor.
It's not so small, though. Moreover, its power offers superb definition, articulation, and a bit of crunch.
Likewise, the girth level is charming, just as much as the maximum gain level. Some of the models are more versatile than others, such as the Classic Rock model. However, most options keep high-quality standards.
Moving the tone wheel either enhances the bass or the treble. It's also a nice feature that slightly modifies the sound.
The volume wheel needs no explanation. However, the gain knob cranks the crunch and the overdrive as you push it forward. Play with the gain and the volume knobs to get the sounds you want.
Now, the gain tone it's not massive on the AC30. Nevertheless, it's capable of bringing a sweet, sweet overdrive. In particular, you can crank the gain and lower the volume to get a significant distortion. But if you're looking for extra gain, you should check the Metal option.
Bear in mind the AC30 offers the overall best sound. It doesn't try to imitate any particular amplifier or sound; it delivers the genuine feel of a combo amplifier. Imagine this is a combo amplifier playing with 0.5 watts of power.
I should list the Clean option as well. It sounds lovely and boxy. Cranking the gain knob of the Clean model delivers an authentic crunch with the right amount of dirt and spark.
There's also good things to say about the effects. The delay, chorus, reverb, and tremolo effects are professional, engaging, and easy to use. They might not have the greatest versatility, but you can play around them for hours.
Notably, the effects don't mess with your sound. They retain your instrument's definition and articulation. However, bear in mind you can't change the settings of these FXs. So, for instance, the reverb might be too short for your taste, and there's nothing you could do about it.
Overall, the Vox amPlug is pretty great. You can even use it on your next home studio session.
Here's a video comparing all of the models:
In Summary
Why do I like the Vox amPlug?
The Vox amPlug is an excellent solution for any musician, period. It doesn't cost much, and it offers a beautiful sound you can set in two minutes. There's no need for cables or heavy speakers: plug, play and have fun.
I see the Vox amPlug is the definitive practice tool for guitar and bass players.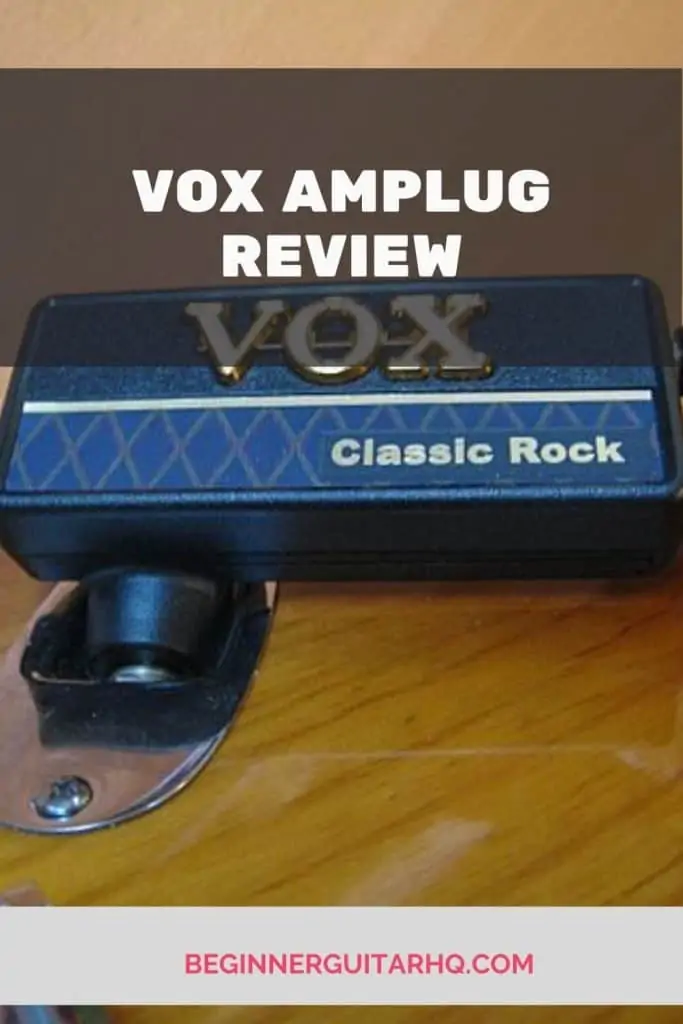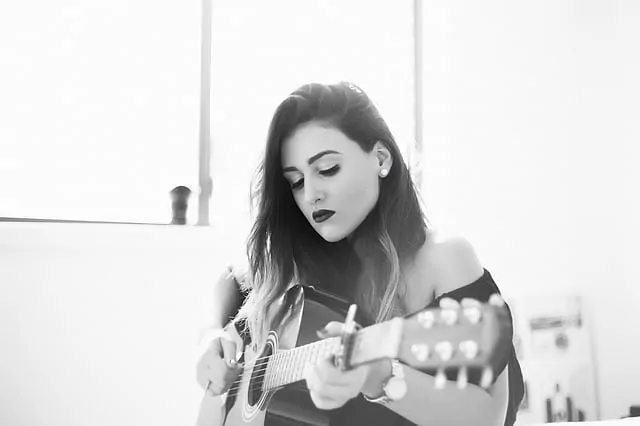 Jen is a guitarist and singer-songwriter who spends much of her time on the road and has lived in 13 cities across 4 continents. She picked up her first guitar at the age of 6 and learned to play by ear shortly after. She received her formal music education at the Berklee College of Music, and currently plays for a few bands in her free time. She has an uncanny ability to improvise creative melodies and harmonies. Her early influences include blues, jazz and rock.