You might have seen carbon fiber being used in sports equipment like tennis rackets, or as the hood of some imported powerhouse of a sports car — but, strangely, it's pretty unlikely that you've ever seen a carbon fiber guitar. This might be because of the stereotype that they cost an arm and a leg to buy, or maybe just because of a general sort of mistrust in anything that isn't the wooden builds we've come to know and love over literally centuries.
You might have a friend of a friend who knows about them, or even who owns one – but the carbon fiber guitar is still a fairly uncommon instrument, so it's likely that you've not had a chance to really play or buy one yet. In this article, I'm going to dive in and explore exactly why the world might be missing out on a great instrument, and why it could be worth your while to pick up a carbon fiber guitar.
What Exactly is Carbon Fiber?
Carbon fiber is amazing. It's stronger and stiffer than steel, but much lighter. It's great at dealing with extremely high temperatures, doesn't expand much when heated, and is resistant to chemicals. It's made from intertwined strands of carbon, woven together to make a kind of cloth and then molded and cast to be solid and shaped.
Due to its high strength, low weight and heat resistance, It's incredibly popular in the military. It also has a lot of applications in aerospace, and is widely used in high-end motorsports. However, it's making its way into other sectors too, being used in bicycle frames, tennis rackets and hockey sticks. It's been shown to have real potential at cutting down fuel emissions from family cars, as it could reduce their weight by around half.
In recent years, it's also been used in the music industry. This introduction of carbon fiber has given birth to carbon fiber sitars, carbon fiber violins and, of course, the carbon fiber guitar.
Let's do a deep dive into the history of the carbon fiber guitar – when and where the first one was made, why they're different and how the material makes a difference, and a list of five of the best ones out there today.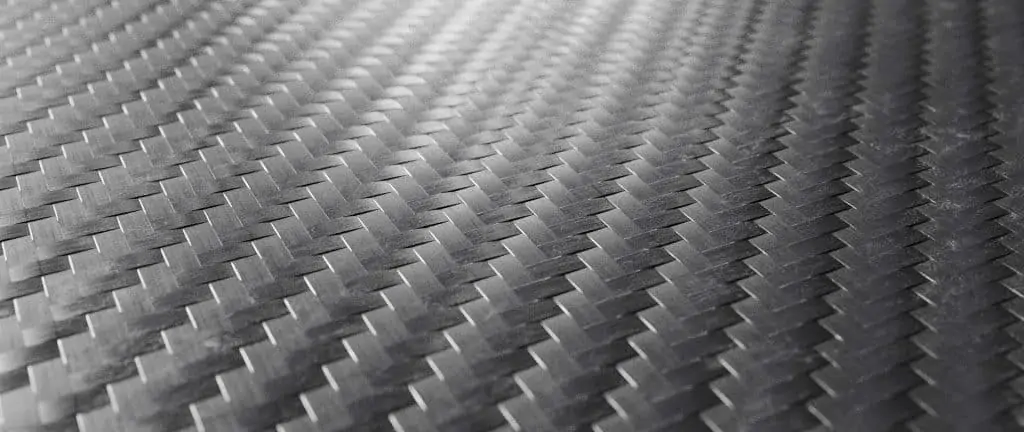 The 00's: The Rise of the Carbon Fiber Guitar
Guitars made from carbon fiber started to hit the mainstream in the early-to-mid 00's, being made by companies like RainSong, BlackBird (who released the first totally hollow single-piece body carbon fiber guitar in 2007), Composite Acoustics and Emerald. However, the material had been introduced to the guitar long before the first carbon fiber guitar was ever made, with legendary luthier Rick Turner (who worked with huge artists like Lindsey Buckingham of Fleetwood Mac and The Police's Andy Summers developing and patenting the first carbon fiber neck as far back as the late 70's!
There doesn't appear to be a consensus on who built and produced the first guitar from carbon fiber (however, we do know a lot about the origin of the guitar as an instrument), seeming as though it likely came about during the same era between a few companies, although Emerald Guitars founder Alistair Hay claims he built the first guitar from carbon fiber in 1998 for himself, before going on to launch a range under the Emerald Guitars brand in the early 00's, and Rainsong guitars have a story about how they started in the mid-90s due to a rainstorm in Maui ruining a musician's performance because he was too worried about his wooden guitar not standing up to the rain. They went on to create the first all-graphite guitar, switching to a more standard carbon fiber build at some time afterwards.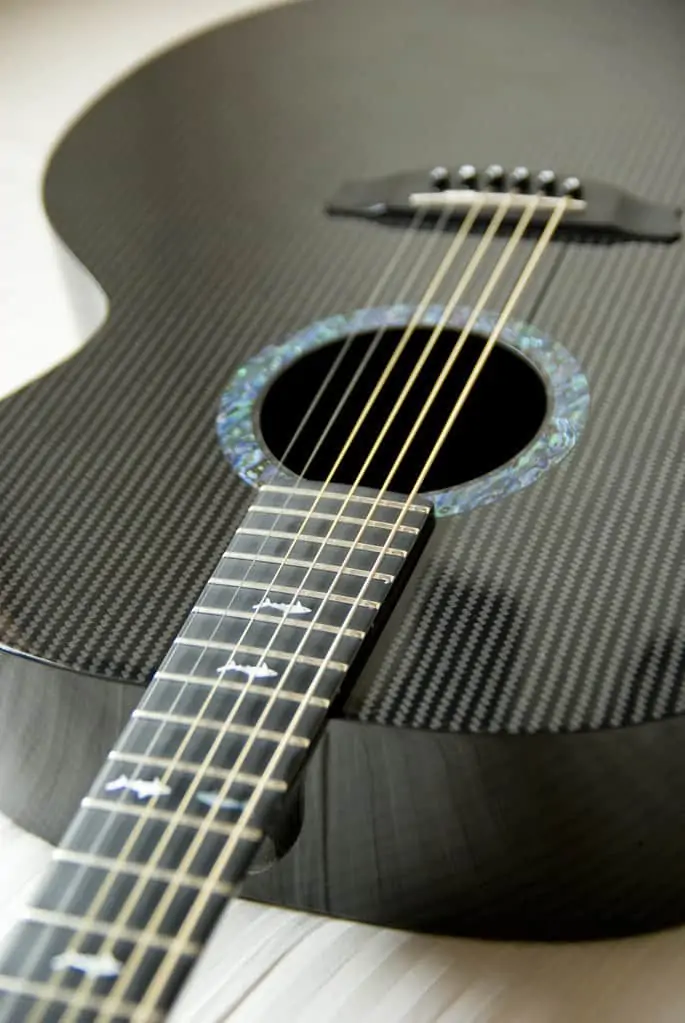 "RainSong JM-1000" by titanium22 / CC BY-SA 2.0
Carbon Fiber vs. Wood: What's the Difference?
So, you might be wondering – what's the difference between a carbon fiber guitar and a more traditional wooden one, other than the price? Well:
Carbon fiber is more hard-wearing than wood, meaning your guitar will be more hard-wearing, more heat and humidity resistant than a wooden counterpart.
Your guitar will be much, much lighter than a wooden one.
Wood has been shown to dampen frequencies at certain levels, leading to your guitar tone potentially getting muddy. This isn't the case with carbon fiber; meaning your tone will be crystal clear from the highest notes to the lowest.
Long-lasting setup: carbon fiber holds its shape very well due to its toughness, so once cast, you can be sure of perfect intonation without the neck bending, bowing or twisting under the pressure from the strings – meaning no DIY truss rod adjustments, or costly visits to the luthier.
But are there any downsides at all? Sadly, yes:
Carbon Fiber translates heat much better than wood does – meaning if you're playing outside in direct sunlight or in cold temperatures, you might notice your guitar getting hotter or colder, which can be uncomfortable to play.
Wooden guitars tend to be louder and project more sound in comparison to their carbon fiber counterparts. This isn't an issue if you're playing with it plugged in, but could be noticeable if you're playing totally acoustic.
Differences between guitars and playing styles aren't as noticeable as the complexities of wooden guitars
A lot of players report that the complexities of wooden guitars aren't present in carbon fiber guitars – things like subtleties between individual guitars due to the wood aging or growing or changing, or the nuanced sounds you can bring out of wooden guitars with delicate playing depending on the guitar.
The appearance of the carbon fiber weave can be a turn-off to some players.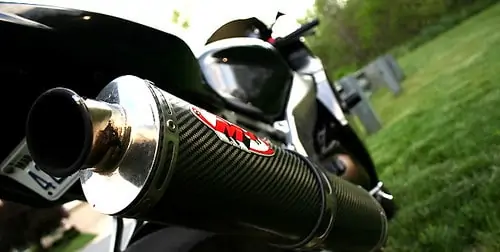 Carbon Fiber is so heat resistant that it's even used in exhausts! | "M4 Carbon Fiber can" by docmonstereyes / CC BY 2.0
The Best Carbon Fiber Guitar
The best carbon fiber guitar, just like the best acoustic guitar, or best guitar for beginners, or best electric guitar, comes down to the style you're playing, the feel you prefer and ultimately, your personal choice. Here's a short list of the top contenders:
RainSong WS3000 12-String
We'll start off with something a bit more unique; the RainSong WS3000 12-String. There aren't very many carbon fiber twelve strings out there on the market, and this offering from RainSong (one of the most respected manufacturers of carbon fiber guitars out there) sets the bar high. Featuring a cutaway to allow you access to higher frets up the neck (perfect for those high Jimmy Page chords), this guitar offers a massive sound and with the carbon fiber build, you'll get amplified and pitch-perfect resonance throughout the range that this guitar offers. This particular guitar also features a range of premium electronics built in.
On top of the high-quality manufacturing found in this guitar, you'll also find that due to the strength of carbon fiber, this twelve string beast has one of the lowest actions you'll find on a twelve string guitar. Carbon fiber is strong enough to resist the pull of the strings, which means the engineers at RainSong can tune your guitar to be eminently playable, without worrying about whether it can handle it.
RainSong WS1000 6-String
The six string sister of the RainSong WS3000, the RainSong WS1000 Acoustic-Electric is the more conventional (and cheaper) option. Featuring the same high-quality carbon fiber layering (RainSong call their exclusive build process "Projection Tuned Layering") and a brace-free build, you'll get crystal-clarity for every single note. This is an electro-acoustic guitar, so you'll find the same premium on board electronics that you'll find across the RainSong WS range.
Journey Instruments OC660M
Another niche choice from a top of the line manufacturer, Journey Instruments (as the name suggests) make travel guitars. The OC660M is a carbon fiber travel guitar, making the most of all of the pros that come with having a carbon fiber guitar. Lightweight and virtually indestructible, this guitar is the ultimate travel companion for the musician on the road. Featuring a patented and exclusive breakdown system for the neck, you can assemble this guitar and disassemble it again in under a minute. When disassembled, the guitar fits into a handy backpack (that comes with the product and has its own impressive tech spec sheet) that helps with transport even further. When assembled, it's a full-size classic nylon strung guitar, that boasts the benefits of clear sound from its carbon fiber build.
Emerald X7
This is one of those creme-de-la-creme guitar models that guitarists keep an eye out for, like a classic '59 Les Paul, or a 60's strat. Coming in a range of attractive colours, veneers and finishes, the Emerald X7 is a top of the line guitar that can be bought in three tiers; the "In Stock" tier that allows you to pick from the models they've already built, the "Artisan" tier which is built to your specifications, or the premium "Custom Shop" tier that, like the Custom Shop of Fender fame, allows you to be exacting down to every single detail about the way their engineers put your guitar together – if you find yourself with deep pockets, this is the tier you want.
No matter what tier you pick, you'll be getting amazingly smooth and precise tuners, a premium build for the body, layered and woven to produce a loud and consistent resonance throughout the entire body. Offering you all the benefits of a top class carbon fiber guitar, you'll also receive the natural look with their series of wooden style veneers. This guitar helps you stand out from the crowd, not just sonically but also physically.
Now, obviously – these are somewhat expensive. These are the top-of-the-line, precision-engineered, super high quality guitars that really show off the pros of picking up a carbon fiber guitar. If you're looking for something a little closer to a normal budget – I've compiled a list below
The Best Carbon Fiber Guitar on a Budget
The LAVA ME 2 Carbon Fiber is a pretty amazing piece of kit, with some great innovations. Serving as a semi-acoustic, it comes with a pre-amp built in that has a variety of built-in effects such as Reverb, Chorus and Delay without even needing to plug into an amp, and an innovative neck design called the FlyNeck, which is designed to make shifting and applying pressure to the fretboard much more comfortable. It's also a guitar that looks great, and unique – people will want to know exactly what it is you're playing!
KLOS offer a very strong contender in the form of their Black Carbon Fiber travel guitar. Carbon Fiber really is probably the perfect material for a travelling guitar, given that any guitar you're travelling with needs to be hard-wearing and able to stand up to knocks, dings and temperature changes without any stress – and it's crucial that it doesn't weigh you down. Coming in at a featherweight 3lbs, you'll have no problems with this one. There's an onboard preamp here too – although it doesn't come with effects like the LAVA ME 2 – just volume and tone knobs. This particular listing also comes with a strap, neck protector, a bag and a capo – more bang for your buck!
The Enya X4 carbon fiber guitar offers a single-cutaway option in case you want access to frets higher up the neck – and you'll still get that recognisable carbon fiber tone, lightweight feel and high-quality build.
The Verdict
The carbon fiber guitar isn't going anywhere – it's here to stay. An immaculately engineered – if sometimes expensive – choice, there will always be a use for them. They conquer the downsides that wooden guitars have at times, being largely impervious to temperature and humidity changes, having a lower maintenance cost both in terms of effort and money, and offer an on-par and at times better sonic experience than their wooden counterparts.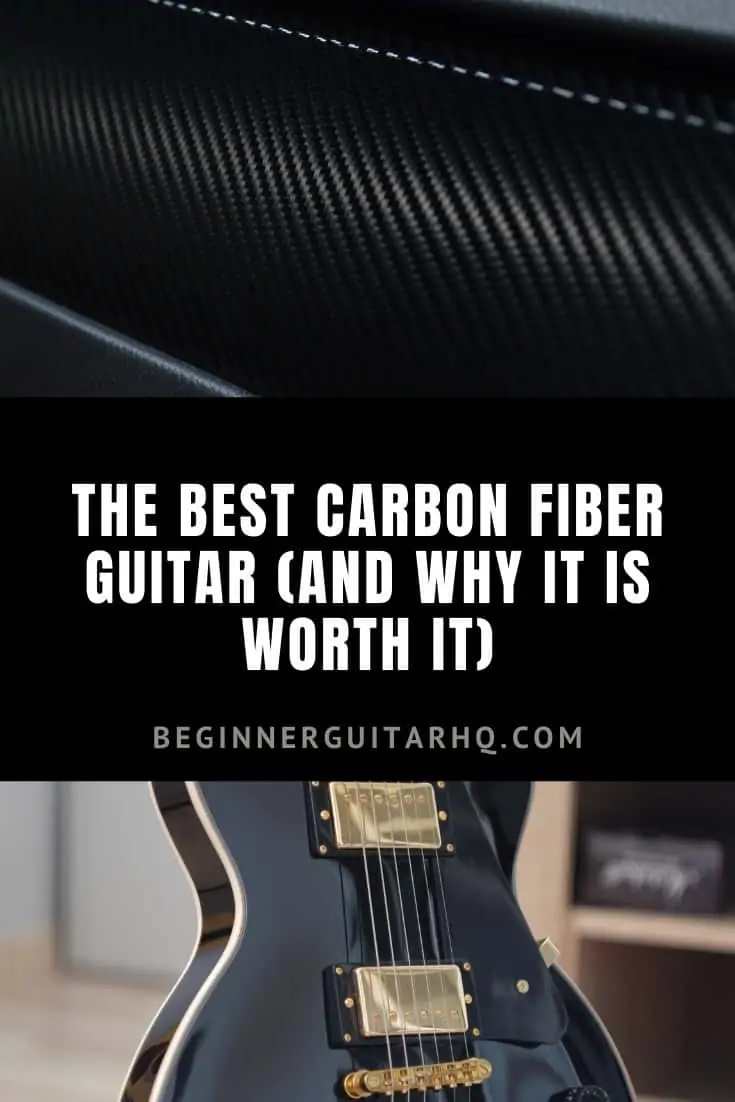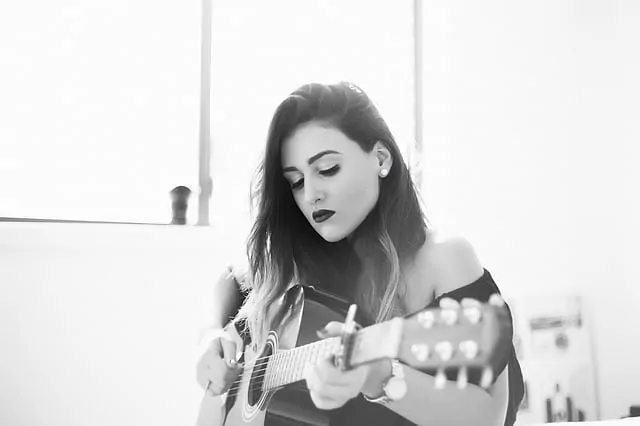 Jen is a guitarist and singer-songwriter who spends much of her time on the road and has lived in 13 cities across 4 continents. She picked up her first guitar at the age of 6 and learned to play by ear shortly after. She received her formal music education at the Berklee College of Music, and currently plays for a few bands in her free time. She has an uncanny ability to improvise creative melodies and harmonies. Her early influences include blues, jazz and rock.