Today, we're reviewing the ATR2500 condenser microphone from Audio-Technica. We've reviewed the brand before to discover some of the best musical gear for your studio.
The Audio-Technica Corporation comes from Japan. Their designs feature top-of-the-line electronics, flawless quality control, and advanced audio systems. Currently, they produce a wide array of professional audio gear, which includes microphones, turntables, headphones, and such.
We're looking at a condenser microphone with a large diaphragm. It's a straightforward design featuring a plug & play functionality.
More importantly, it has a favorable price point for the amount it features it offers. However, there're other mics of its kind you could find for less, so it would be safe to carefully review the microphone.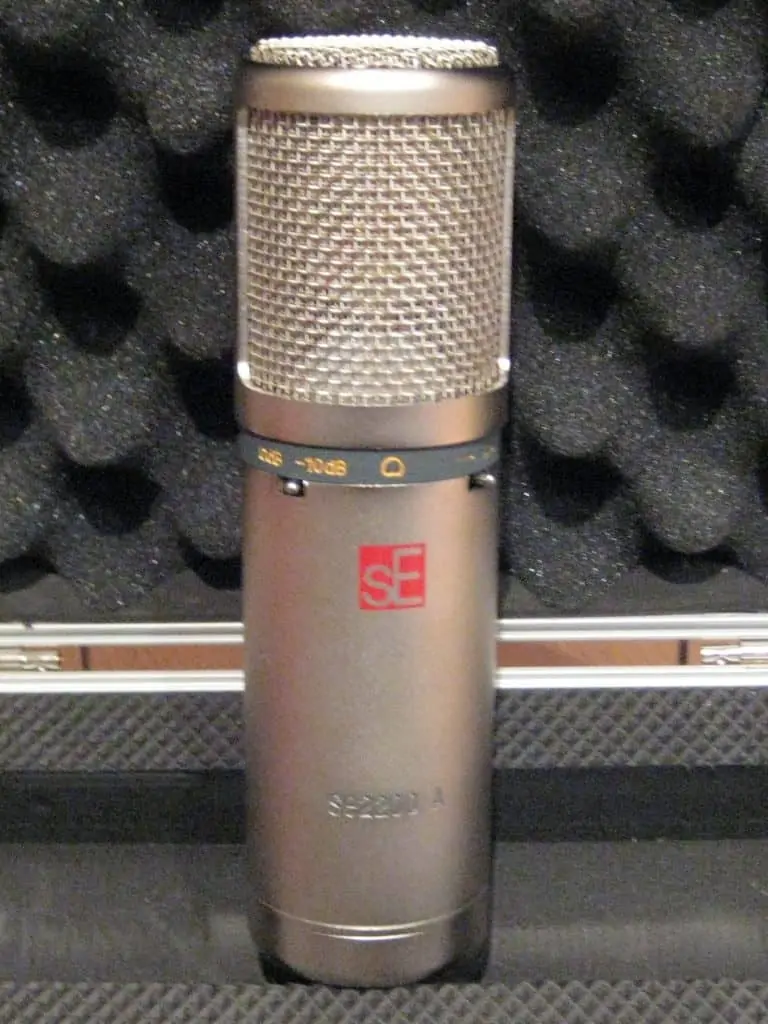 Condenser microphones are suited for studio use. They are more sensitive and accurate than dynamic microphones. At the same time, they are more fragile.
Audio-Technica ATR2500 Dynamic USB Microphone Overview
The Audio-Technica ATR2500-USB is a cardioid condenser USB microphone. The brand intends the gear for podcasting, home studio settings, voice-over, and ambient recording. It's not an ideal mic for instruments, although songwriters could use it to record an acoustic guitar and voice at the same time.
Also, the microphone works perfectly with any DAW software. Because it has a large diaphragm, the mic offers plenty of output to record with your computer.
It has a quality analog-to-digital converter featuring plenty of fidelity. It also has a dedicated headphone output to monitor your audio recording without delay. The AD converter features a 16 bit, 44,1/48 kHz sampling rate.
At the front of the mic, it also has a gain button to adjust the volume on the fly.
Lastly, I add this mic has a cardioid polar to reduce unwanted sounds from the rear and back.
Let's see if it has what it takes to be among the best USB mics available.
Quick demo
For example, the video below compares the ART2500 against other USB mics above and below its price point. The reviewer uses an acoustic guitar to test the quality and, I find the ART2500 delivers the best results. The Razer Seiren -marketed as a gaming mic- and the Blue Yeti deliver a similar result.
Regarding voices, though, the difference between each microphone is harder to tell. Some of them sound warmer or with higher output than others but, all in all, the differences are negligible.
Then again, I found the Audio-Technica crispier and more stereo-sounding than the others.
Ultimately, it depends on how you intend to use the mic, as well as your voice. For example, the Audio-Technica adds some bass to the signal while adding clarity to the highs and crips to the mid-high frequency sounds.
Also, the ART2500 model features an audible compression or noise gate functionality to erase background sound. Remember that your recording environment, as well as the mic position, helps to erase background sounds while boosting the sound quality.
For example, if you use the mic while gaming or perhaps on a conference call, you might still hear your typing sounds if the mic is at the desk level.
A mic arm could help you, though:
Sale
If you have an Nvidia GeForce RTX video card, you can enable the RTX Voice feature through the GeForce Experience application to automatically erase background noise.
ART2500 Features
The ART2500 is a cardioid condenser USB microphone with two buttons on the body. These buttons turn the volume up and down, so the layout is pretty easy.
Simply plug the mic into your computer, turn it on, and be ready to use on any program. Those programs include Discord, Skype, Zoom, Google Mets, Adobe Audition, Audacity, any Daw, or any program that uses a microphone, for that matter.
The mic has a durable metal construction that ensures the item lasts for a long time.
Then, it has a large-diaphragm design, which means it's capable of adding extra warmth, clarity, and output to the voice. However, it loses the accuracy and precision small-diaphragms have, so it wouldn't be a good option to capture subtle sounds.
In that regard, it packs a low self-noise feature to partially cancel background noises.
Another important feature is the onboard monitoring it enables. If you plug your headphones into the mic, you'll hear your voice as your record without any latency (delay). Now, when you plug the headphone, you'll be able to adjust both the recording and the output level with the onboard buttons.
Its high-quality AD converter is compatible with both Mac and Windows. On any platform, it will deliver a 16 bit – 44.1/48 kHz sampling rate.
Lastly, its frequency response goes from 30 Hz to 15 Khz, which is enough to capture most human voices. However, if you're a deep talker, the ATR2500 might not be for you.
About USB microphones
This a USB microphone, which means you can plug it into your computer's USB port and use it. It's also compatible with Xbox and PlayStation consoles.
At the same time, it means the mic carries an onboard sound codec to translate the audio signal it receives into something you can hear. Contrary to microphones and headsets using the audio 3.5mm port, a USB mic processes the sound onboard; a 3.5mm mic processes the sound using your PC's audio chipset.
So, if your PC or recording laptop doesn't have an advanced audio chip, like for example a standard Realtek audio codec on a budget motherboard, then it would be best to use the sound processing of a USB microphone.
In other words, a USB microphone has an analog-to-digital converter. Every audio chipset features an analog-to-digital converter. Even if your PC doesn't have a dedicated audio chipset, the motherboard has an analog-to-digital converter which turns the audio signal into something you can hear on speakers or headphones.
USB mics sell as a budget alternative for people not able or willing to afford an extra interface for a standard mic with an XLR connection. The interface would then work as the audio chipset, and, needless to say, it packs more advanced electronics, preamps, and sound processing qualities.
There's a potential problem, though, but it doesn't have to do with the quality of the ATR2500. You may find an issue with its price, which is a steep ask for a USB microphone.
If you've been searching for a USB mic for a while, you've probably seen the most popular model, which is the Blue Yeti:
Sale
The increased price of the Yeti includes 3 custom condenser capsules you can swap to switch the pickup pattern -cardioid, omnidirectional, bidirectional, and stereo. It also has a gain control knob plus a mute button.
However, you would find it hard to hear any difference in audio quality between the Blue Yeti and the ATR500.
More so, there're pretty good alternatives on the budget branch. Again, it's hard to find differences between cheap and expensive USB mics, especially for non-professional users.
In particular, I recommend the Fifine K699, a well-built budget mic packing a gain knob, a good audio quality, and a super-attractive price.
Sale
Compared to the Blue Yeti, the Fifine lacks the same noise isolation quality. However, both deliver similar qualities.
Sale
Lastly, I can recommend the Blue Snowball Ice, the most popular affordable item of its kind. It sounds warmer and it's more suitable for singers and songwriters. Also, much like the Blue Yeti and unlike the Fifine, it has a detachable USB cable for extra safety.
Upper-tier alternative
The best entry-level interface I can recommend is the Behringer U-Phoria:
If you're interested in a budget XLR mic, I can also recommend the MXL 990, an affordable condenser mic coming from a reliable brand. It's even cheaper than the ATR2500, and it can benefit from the quality of the interface's AD converter.
In particular, the Behringer U-Phoria has an advanced preamp system plus onboard gain knobs for fast configurations. Moreover, the U-Phoria model (as well as many interfaces) features a higher sampling rate audiophiles would prefer. It features a 24-bit/96 kHz sampling rate.
Sale
For reference, the revered Shure MV7 features both USB and XLR connections. It's also a USB type-c connection to your computer, which might be a good option if your USB ports are already full.
However, this mic is over $200, and you're not going to hear a $200 audio quality difference between this one and the entry-level Fifine mic. Still, the MV7 delivers top-tier noise canceling features.
Sale
In Summary
Why do I like the ATR2500 Condenser USB Mic?
The Audio-Technica ATR2500 condenser mic is an overall positive, plug & play solution for your home studio, podcast setup, and voice-over applications.
It delivers amazing quality for musicians. As a microphone to record acoustic guitar, is an incredible option that won't break your bank.
For people doing podcasts, voice-over work, and live-streaming, it will also work its purpose. However, there's not a $100 difference between the 2500 model and an entry-level option like the Fifinike K699. Moreover, paying a bit more for the Blue Yeti delivers extra handy features like a mute button and multi-pickup patterns.
At the same time, the ATR2500 is not ready for quality music recording, and so the level stays at recording demos. I hope you're not expecting much more from a USB mic, though.
Lastly, I have to say the stand is a bit flimsy, and it doesn't reflect the quality of the mic's construction.
Overall, we recommend the ATR2500 is a quality USB mic. There's nothing wrong with it, and we do believe the price is fair for the performance and build it delivers.
However, it's currently in a bit of an odd space. With a plethora of budget USB mics coming out in the last couple of years and the increasing demand for budget home office/home studio gear, the ART2500 is hard to recommend.
You can go for less, and receive a similar sound and built quality. There're even cheaper mics packing a gain knob, which the ART2500 misses. Or you can pay a bit more, and receive something that better conveys its premium status.
Final Say
All in all, I generally believe USB mics are entry-level equipment. No matter how much you pay, the difference is not going to be much between an entry-level or an upper-tier option.
I mean, there's only so much a mic can do in terms of processing sound. Packing both the diaphragm and the sound processor leaves little room for improvement, so few things improve as you climb the price bracket.
If you want a worthy, lasting investment, you can go for the ATR2500 condenser mic-. However, don't fool yourself into thinking it's going to be professional – such sound can only come with the versatility of an interface/mic combo.
Or you could be smart with your money, get a cheaper USB mic, and call it a day.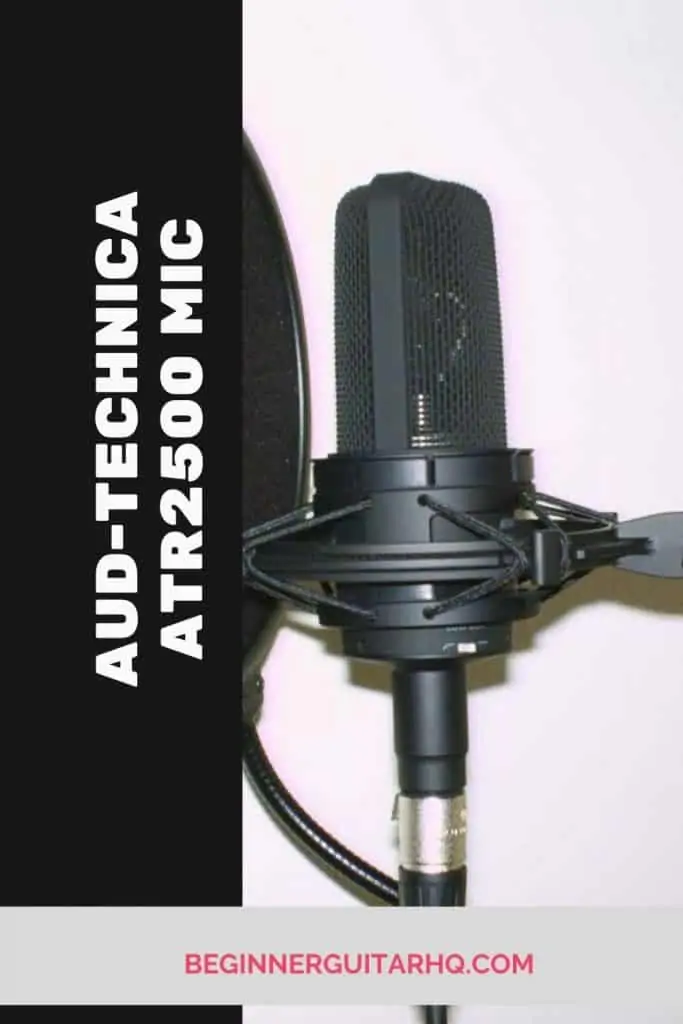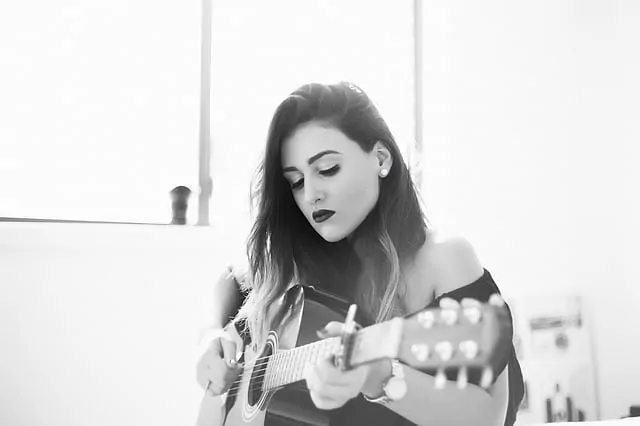 Jen is a guitarist and singer-songwriter who spends much of her time on the road and has lived in 13 cities across 4 continents. She picked up her first guitar at the age of 6 and learned to play by ear shortly after. She received her formal music education at the Berklee College of Music, and currently plays for a few bands in her free time. She has an uncanny ability to improvise creative melodies and harmonies. Her early influences include blues, jazz and rock.