Today's guide is reviewing the Fender FA-135ce. It's an entry-level dreadnought electro-acoustic guitar with a body and sound large enough for live presentations.
Built with a concert-style modern design, the FA-135ce model is lovely for solo performances and lead guitar players.
It packs its own electronic system, and it's decent enough. That means you could play this guitar with an acoustic amp or through a PA system.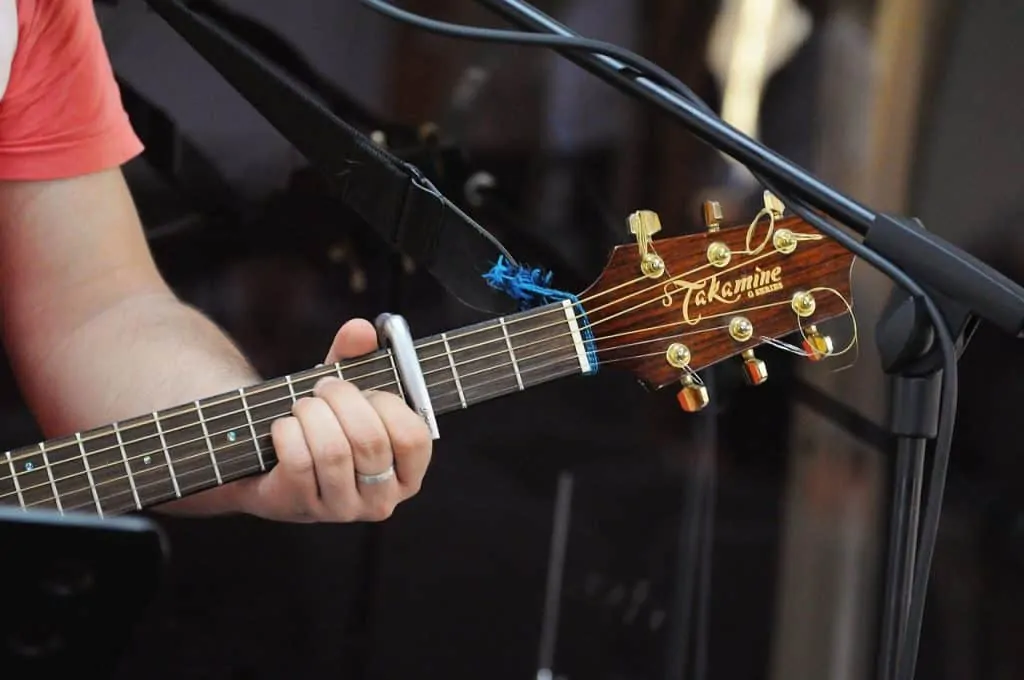 Electro-acoustic guitars carry piezo-electric pickups to amplify the sound through a cabinet.
We've seen our share of Fender guitar reviews here on our site. Recently, we've listed various Fender guitars on our best budget electro-acoustic models selection. We also reviewed the Fender CD60CE as one of the best affordable electro-acoustic models.
If you're unsure about electro-acoustic guitars, please check our guide on the types of electric guitars for further info.
Fender FA-135ce electro-acoustic guitar review
Most people are unaware that Fender has a whole selection of budget and mid-level acoustic and electro-acoustic guitars. Instead of relying on Squier to offer affordable acoustic models, Fender creates the entry-level models themselves.
When going for an electric guitar is different, though. Squier is still one of the best choices for low-priced electric guitars. Series as the Squier Classic Vibe or the Squier Bullet are still go-to choices for beginners and budget players alike. The acoustic guitar market is not graced with as many Squier models, though, but going for Fender delivers the same kind of affordability plus an attractive logo at the headstock.
Moreover, Fender always ensures quality and durability. Going for the top brand in the music industry is always a smart choice.
With all of that said, the Fender FA-135ce is not one of their most popular models. It's a dreadnought guitar that's part of the CD series. The CD series is, as you expect, the brand's affordable lineup of electro-acoustic guitars, and they all feature similar aesthetics and sounds.
As part of the Fender Classic Design Series, this is a lower-end guitar with some neat surprises. In particular, the sound department goes beyond what you'd expect from this kind of price point. Then, the neck packs low-action strings that feel smooth on touch.
If you're looking for an all-rounder starter guitar or your kid's first guitar, the FA 135ce can get the job done.
Overview
With Fender's CD Series Pearloid rosette and its 3mm Pearloid position inlays, the 135 model sure looks attractive.
The downside is its choice of tonewoods, to be honest. It's not the best. Still, it packs the same preamp system as the other guitars of the series (Fishman ION-T), and with its Cutaway Concert guitar body, Fender tried to deliver a punchy, bright tone for the leading guitar player.
Let's check what this guitar packs. We need to check how its aesthetics and big body marry to create the sound and playability of the 135ce.
Fender is selling the FA 135-CE as a first-timer guitar. Keep that in mind, especially when reading about the guitar's setup. Heads up: it's just ready to play right out of the box.
Built quality
Albeit the FA 135ce looks excellent, the built quality is not the best part of the guitar. It's not the worst either, as there's nothing inherently wrong with the guitar. It's just something typical of cheap models.
The overall result is neat, nonetheless. Fender shows excellent care on the craft of the 135ce model.
Body & Design
The Fender FA-135ce is a concert dreadnought electro-acoustic guitar. That means it mixes the dreadnought design's extensive and broad bodies with the concert-ready guitars' slim cutaways.
The choice of tonewoods on the body is laminated spruce on the top with basswood on the back and sides. Then, the spruce top features an X-bracing pattern within the soundhole. Such a feature gives the guitar extra punch and brightness.
Additionally, Fender chooses basswood for the back and the sides as it allows the guitar to feel lighter. That means it avoids putting unnecessary pressure on your neck during long playing sessions.
Lastly, it has a single-cutaway (a very pronounced one) on the lower part of the body. It's there to give players access to all of the frets.

An X-bracing feature is the design pattern you'd find within the acoustic guitar soundhole. Most affordable acoustic guitars miss the bracing, albeit it's an essential feature. The bracing takes care of the sound's balance, projection, and stability.
Neck & headstock
The neck is made of nato, a tonewood popular for its high and mid-frequency harmonies. It houses a rosewood fretboard with 20 medium jumbo frets.
On the fingerboard, you'll find the 3mm Pearloid dot inlays. These inlays pack Multi-ABS, which improves the grip of your fingers. Plus, it packs the Aged style, a property Fender finish that uses a particular kind of binding.
You'll see classical Fender tuners sealed in chrome on the headstock, plus the logo printed proudly in brown-gold.
Finish 
The Fender FA-135ce has an excellent finish. It has no uneven paint jobs, no scratches, no dents, and no sharp edges. Everything is clean, smooth, and straight.
Moreover, the body packs a Pearloid rosette that makes a beautiful contrast with the rest of the guitar. Also, on the body, it has a black pickguard that protects the gear from pick scratches.
Lastly, both the rosewood bridge and the fingerboard pack an aged look that makes the guitar look classy and appealing.
Everything comes together with a gloss polyurethane finish and body bindings.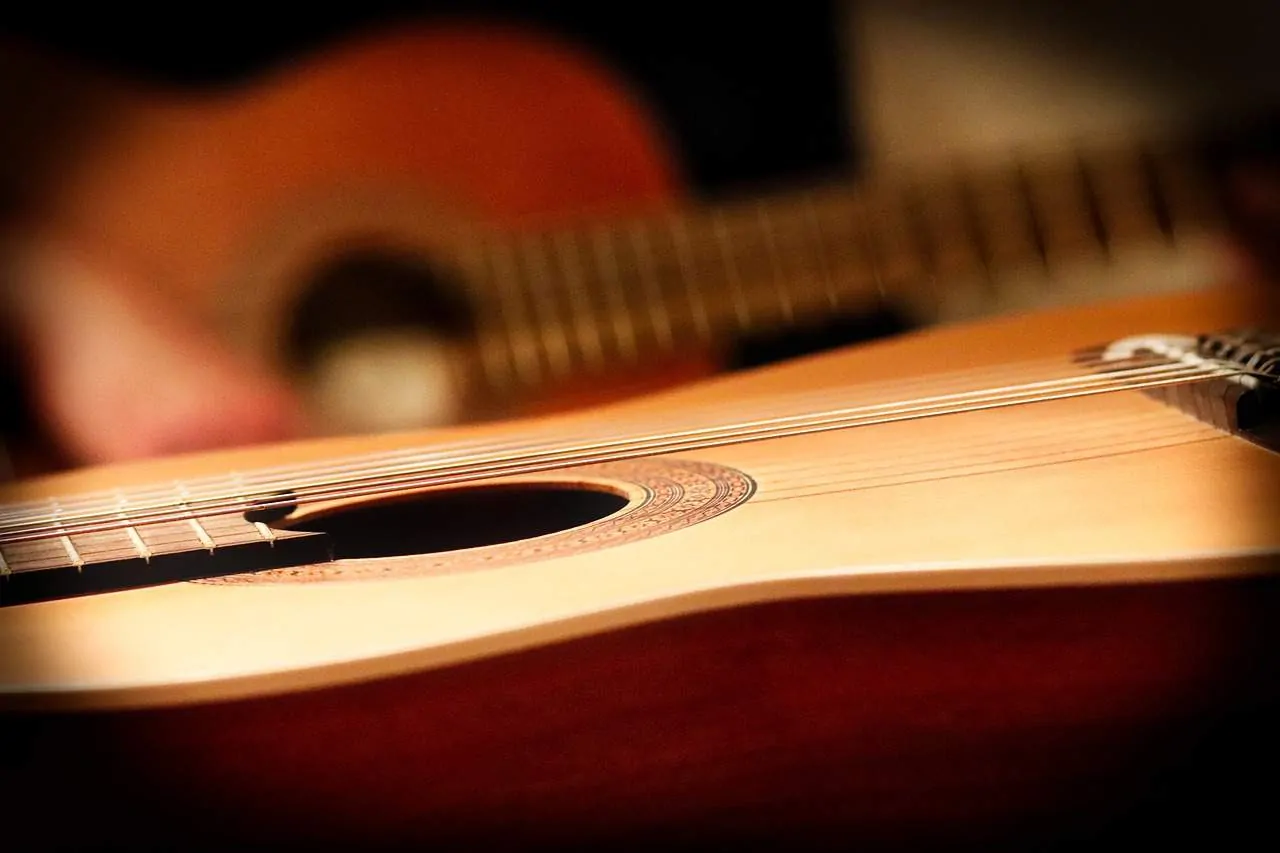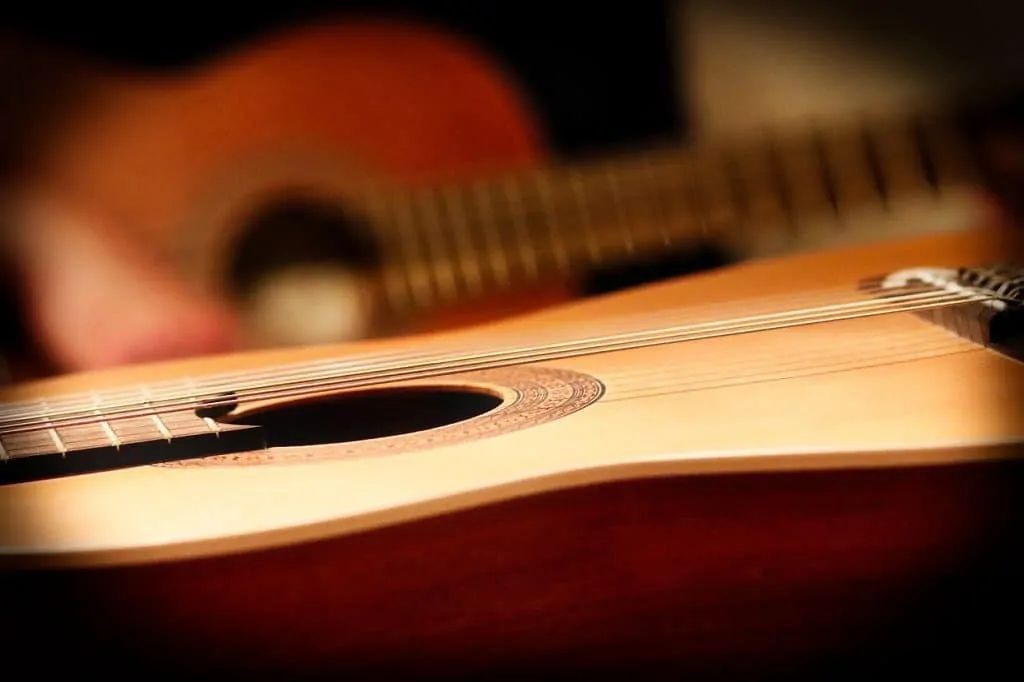 The guitar's finish influence the aesthetics and the feels of the instrument.
Sound quality
For a low-priced guitar, the Fender FA-135ce sounds quite clear and loud. The trick is the guitar's electronic system. Let's see…
Electronics
The sound department starts with Fishman's ION-T preamp system. Being Fishman, one of the top acoustic pickup builders, we know it's going to be at least decent from the get-go.
It has a Fishman piezo-electric pickup plugged into a simple preamp section. It only gives you a volume knob plus the standard 3-band EQ (mid, bass, and lows). Furthermore, it has an onboard tuner and the power button.
Overall, it's a simple but functional preamp, nothing too special. It has an okay output, but just not enough to record your acoustic guitar. You'd need an extra volume pedal plus some gain on your audio interface, on top of a good studio microphone. But, then again, the Fender FA-135ce is not precisely made for the studio but for learning, banging, and kids.
However, the 135ce model does offer enough sound projection and quality to sing along on your solo performance or with a band. And you don't even have to tweak the EQ section that much to achieve good results.
Lastly, it's good to note the built-in chromatic tuning allows you to tune your guitar pretty fast once you plug it into an acoustic amp.
Sound
First of all, I have to note its combination of tonewoods. Everything Fender picked for the 135ce electro-acoustic guitar delivers brightness at the mids and the highs, but subdued lows.
Because of that, the guitar is pretty expressive and able to convey every note clearly. Also, it has a bright voice, definitely brighter than similarly sized 25'' guitars.
It also has some sustain as the spruce tonewoods can resonate with a rich tone. The projection is decently strong and stable because of its X-bracing pattern, and it's overall output, either plug or unplugged, is just okay.
Feel Quality
As this is a guitar for beginners and kids, Fender created an easy-to-play guitar. It's light, smooth, soft on the fingers, and soft on the strings.
Let's start reviewing its feel by detailing the hardware section.
Hardware
Reviewing the hardware of the FA-135ce must start with its rosewood bridge. With the same aged look as the neck, it packs a compensated saddle well capable of holding your guitar's intonation.
On the other side of the guitar, you'll find die-cast machine heads. These are solid and durable, but they won't hold down-tunings. Also, don't expect to keep the guitar's tuning if you start playing strong riffs on the guitar.
There's also a dual-action truss rod. The truss rod is a bar of metal within the neck to keep the neck straight and stable. By adjusting the nut, you can raise or lower the action of the strings.
In that regard, the guitar comes with a friendly low-action string configuration. Because the strings are gently pressed, you need less finger strength to play chords.
Lastly, I have to note the FA-135ce has a very smooth bridge. It's soft, smooth, and easy on the fingers.
Either way, here's a tutorial video on how to adjust your guitar strings.
Downside & Alternatives 
If you were paying attention, you probably realized I never talked about the guitar's strings. That's because, right out of the box, they are not the best.
Still, you can wait until it's time to change the strings and swap them for a better set. I recommend going for D'Addario:
Another thing you could do to improve the overall performance of the guitar is to change the nut. It packs a lower-end unit that might not preserve the best quality of your open-string sounds. You could change the nut when you change the strings.
I'm choosing a bone nut from Blisstime as bone is the best material for the piece:
A new set of tuners is also a great help for the Fender FA-135ce electro-acoustic guitar. It will help you down-tune the guitar and play tougher and longer without losing intonation.
Sale
Variety
There's enough variety on the Fender CE series of electro-acoustic guitars. Like I said before, the lineup is about offering affordable, functional instruments.
First, we have to name the Fender CD60CE. It sounds warmer and more profound than the 135ce, for those of you not looking for a bright sound.
The Fender 125ce electro-acoustic guitar is a more affordable version of the 135ce model. It's made with a walnut fingerboard instead, which might feel lighter and better for beginners and kids.
Going up the price chart yields some great results. The Fender shelves offer the Redondo guitar with a solid spruce top, mahogany neck, and walnut fingerboard. More importantly, this is a jumbo guitar with a quality Fishman pickup.
Similar to the Redondo is the Malibu electro-acoustic guitar. It has the same Viking bridge as the guitar above plus a similar construction. However, it has a different Fishman pickup system for a softer sound that goes well with its white body.
Now, what I don't like about the guitar is its bright sound. I'm more of a warm kind of guy. That said, I'd pick the Yamaha FG800 acoustic guitar over this one. It has everything it takes to be the best cheap acoustic guitar in the market.
However, the brightness will only bother you if you only play the guitar unplugged. You can always tame it with your acoustic amp and acoustic pedals. Plus, you've got the onboard 3-band EQ.
If you're looking for the smallest but best guitar there is for your kids, take a look at the Gretsch Jim Parlor guitar. Going above the quality of that small guitar is a complex task.
Otherwise, take a look at the Yamaha APXT2, a ¾-size electro-acoustic guitar with a proprietary pickup and proprietary tuners.
That said, you can dig into our previous list of the best budget electro-acoustic guitars for other options.
Fender FA-135ce specs
Design: Single-cutaway concert dreadnought body
Bracing: standard X-bracing pattern
Body tonewood: laminate spruce top, laminate basswood back & sides
Neck: c-shape
Scale: 24.75'' long-scale
Fingerboard: 20 medium jumbo frets
Fingerboard tonewood: rosewood
Pickup: Fishman ION-T Preamp
Controls: volume knob, 3-band EQ & chromatic tuner
Tuners: die-cast chrome tuning pegs
Bridge: rosewood bridge with compensated saddle
Strings: D'Addario EXP-26 Phosphor Bronze strings
Multi ABS Pearloid Inlays
Pearloid Rosette
Gold Fender logo on the headstock
Aged bridge & fingerboard
In summary
Why do I like the Fender FA-135ce electro-acoustic guitar?
With everything said and done, the 135ce model is a great deal. The guitar offers enough clarity and sound to practice, rehearse, and even play on small living-room shows either plugged or unplugged.
If you're an acoustic person, there might be some better options. Going for a warmer guitar might be the best idea.
However, this guitar is a budget gem going through the amp. It's a Fender, through and through, and Fender is not a legendary brand by coincidence.
Also, it has functional electronics with clear and bright sound, plus a tight and careful construction. It's a hard-to-pass guitar for kids, beginners, and intermediate players.
Final Say
The value you get out of this affordable guitar is stellar, but you'd want to keep it plugged into an acoustic amp. But with such a low price tag, it's not like Fender is robbing you for not offering enough acoustic warmth.
Final say? A top acoustic-electric guitar for beginners and kids.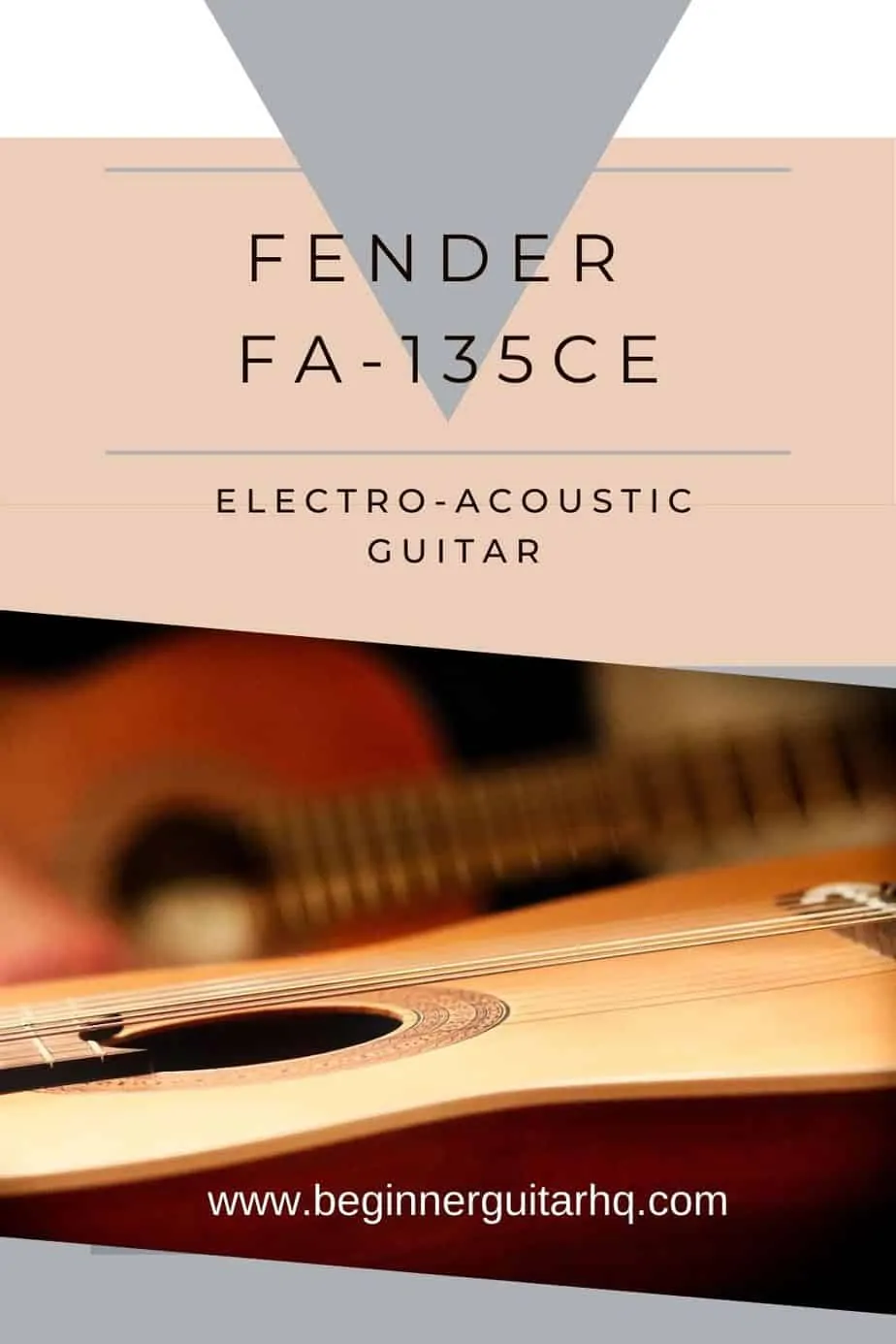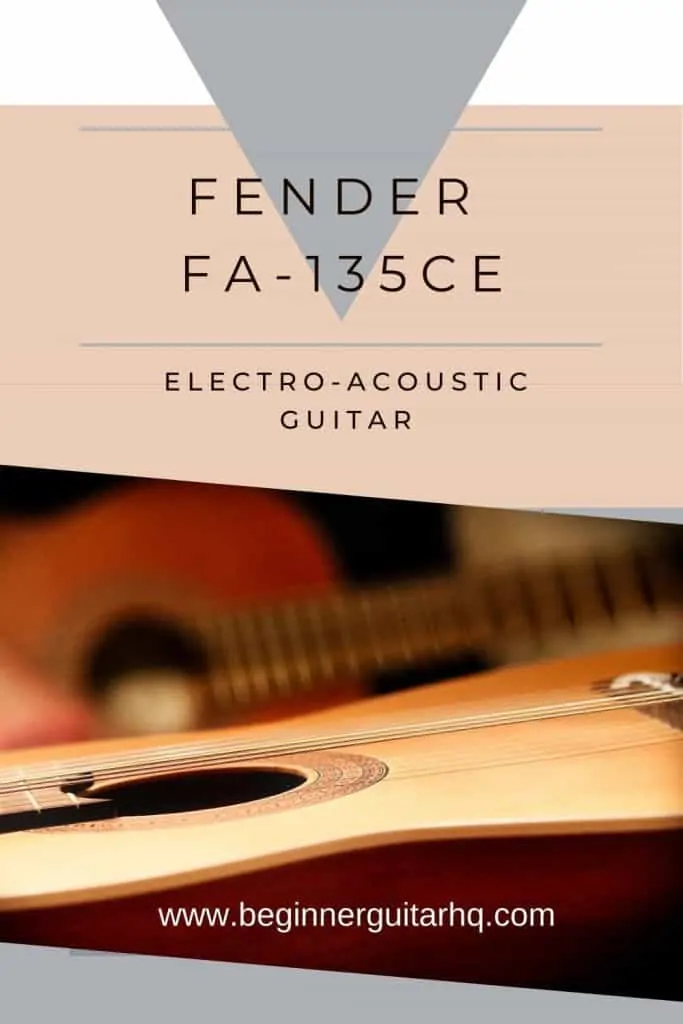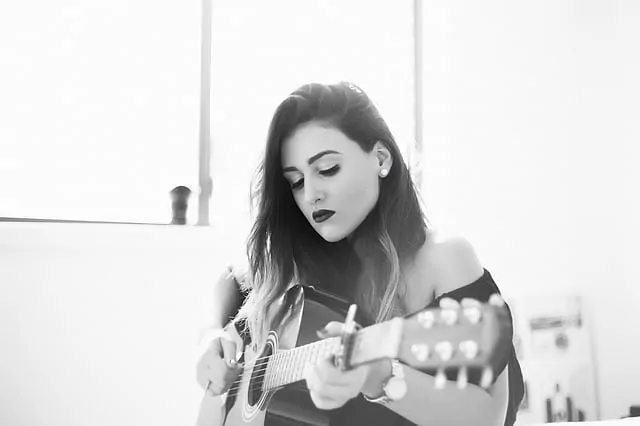 Jen is a guitarist and singer-songwriter who spends much of her time on the road and has lived in 13 cities across 4 continents. She picked up her first guitar at the age of 6 and learned to play by ear shortly after. She received her formal music education at the Berklee College of Music, and currently plays for a few bands in her free time. She has an uncanny ability to improvise creative melodies and harmonies. Her early influences include blues, jazz and rock.