Looking for the best karaoke duets? Whether you consider yourself a singer or not, karaoke is one of the best stress relievers; there's nothing like screaming the lyrics of your favorite song in front of a crowd of strangers at a karaoke bar. Moreover, if you're an aspiring superstar, karaoke allows you to show off your skills and improve your performances without much pressure.
In my view, however, karaoke shouldn't be a solo act. Duetting with your best friends, family or people you've just met is one of the most unusual but powerful ways to bond. After all, singing is just another form of communicating. Below I have listed songs from a range of genres, years and moods that I find best for karaoke duet options. I hope you try some of these out.
For those wanting to set up their own karaoke station at home, I recommend researching 10 Best Karaoke Machines.
1.Ain't No Mountain High Enough by Marvin Gaye and Tammi Terrel
A soul hit written all the way back in 1966, 'Ain't No Mountain High Enough' has been one of the most popular karaoke choices up till this day. What I love about the song personally is how romantic it is without being excruciatingly lovey-dovey. It's subtle and smooth; a perfect moment to share with your partner.
2. Something Stupid by Frank & Nancy Sinatra
Another 1960s love ballad, The Sinatras flawlessly demonstrate that duets shouldn't be limited to couples. Something Stupid has not only been karaoked in blues pubs but was famously recorded in 2001 by Robbie Williams and Nicole Kidman. Myself, I was met with great success while singing this track live with a Frank Sinatra impersonator in lounges and bars around Europe; it's an easy, effortless choice.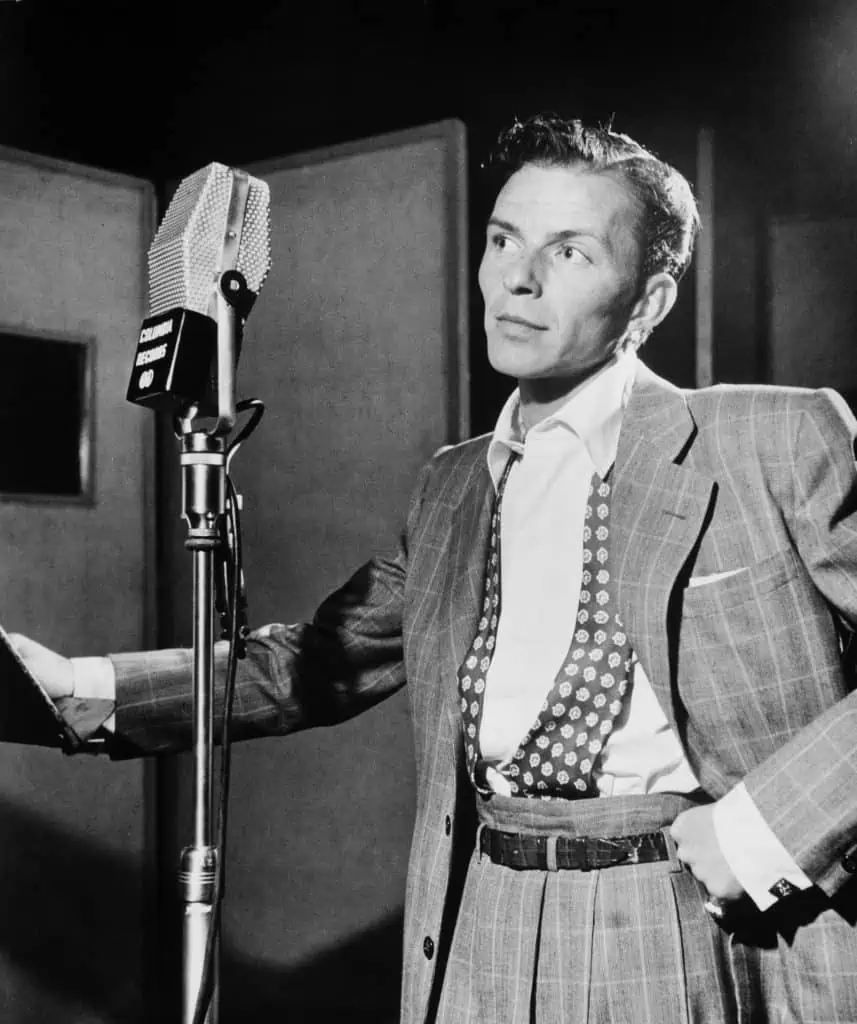 3. Summer Nights by John Travolta and Olivia Newton-John
When deciding on a karaoke duet, musicals can be the best sources to consider. An example of this is a 1980s teen classic from Grease.
For 100% effect, I recommend dressing up as Danny and Sandy and learning the dance routine; this works wonders at Halloween parties.
4. You're the One that I Want by John Travolta and Olivia Newton-John
If you find yourself and your singing partner embracing the roles of the iconic Grease couple, by all means, don't stop singing. You're the One that I Want will keep the fire of any party beaming and get your friends and audience off their feet.
5. Shallow by Lady Gaga and Bradley Cooper
Co-written by Lady Gaga herself for Warner Bros' A Star is Born, this poignant duet has won 'Best Achievement in Music Written for Motion Pictures', after its release in 2018. I remember when the film first came out, I kept seeing the Smule karaoke duets advertised after every YouTube video with people of all genders and ages crying their hearts out singing Shallow. It's a must-cover song, whether you're a professional singer or a casual shower songbird. If you're looking to serenade this with your lover, you could also Learn the guitar chords to Shallow and make an acoustic cover.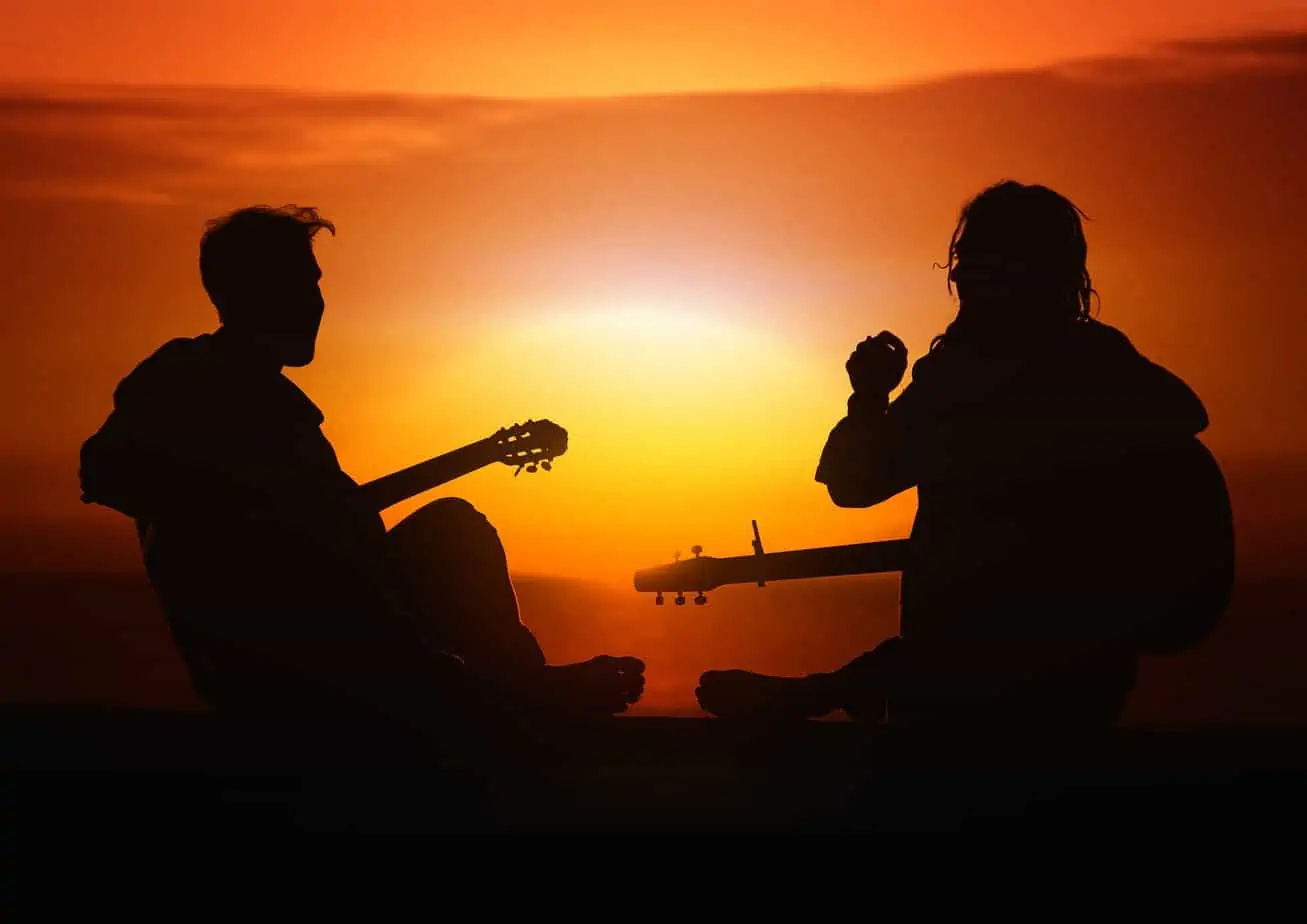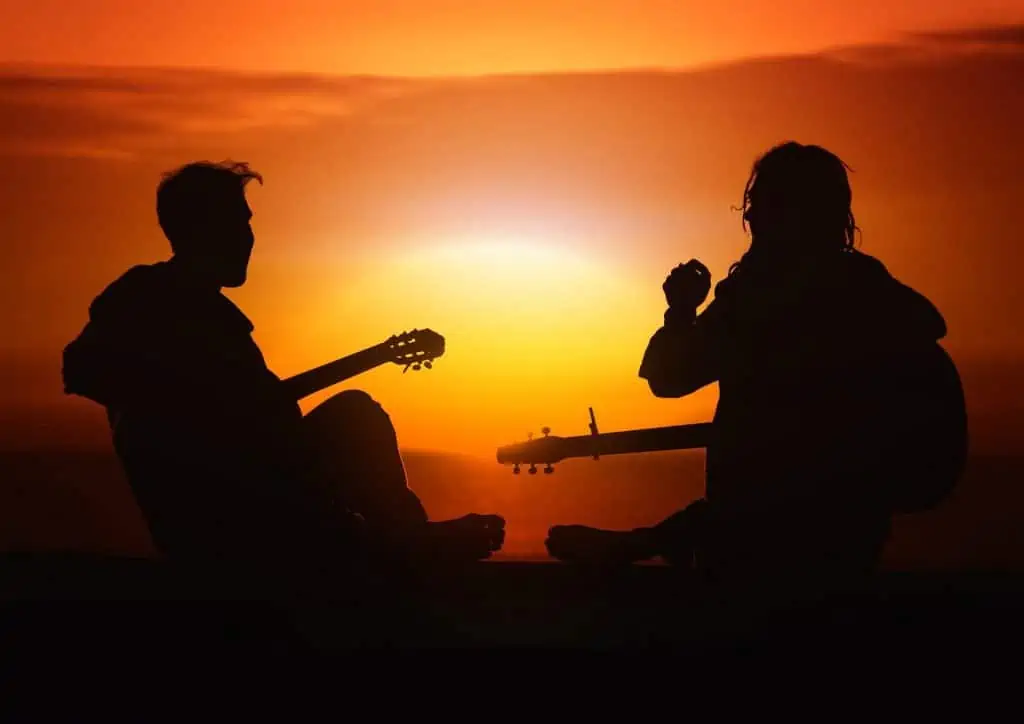 6. Rain on Me by Lady Gaga and Ariana Grande
I hope my list so far hasn't made you feel isolated if you're single. By no means do karaoke songs have to be about love or sung only in a male-female ratio. A girl-pop hit, Rain on Me, performed by two of the most-adored pop divas of our time, this is the track for you and your besties at raving sleepovers.
7. Fancy by Charli XCX and Iggy Azalea
Fancy by Charli XCX & Iggy Azalea
Fancy is another extra-fun dance hit of the 2010; hyped up by teens and young people all around the globe. Duetting this one with your best friends will never fail to elevate the vibe. I've included various rap feature songs on this list and I find them to be the most amusing karaoke choices; definitely go for it!
8. Empire State of Mind by Jay Z & Alicia Keys
This is a classic for any ambitious soul singer and an aspiring rapper. You don't have to be in NYC to get the crowd wild; it's been a number 1 hit in countries ranging from the States to the Czech Republic.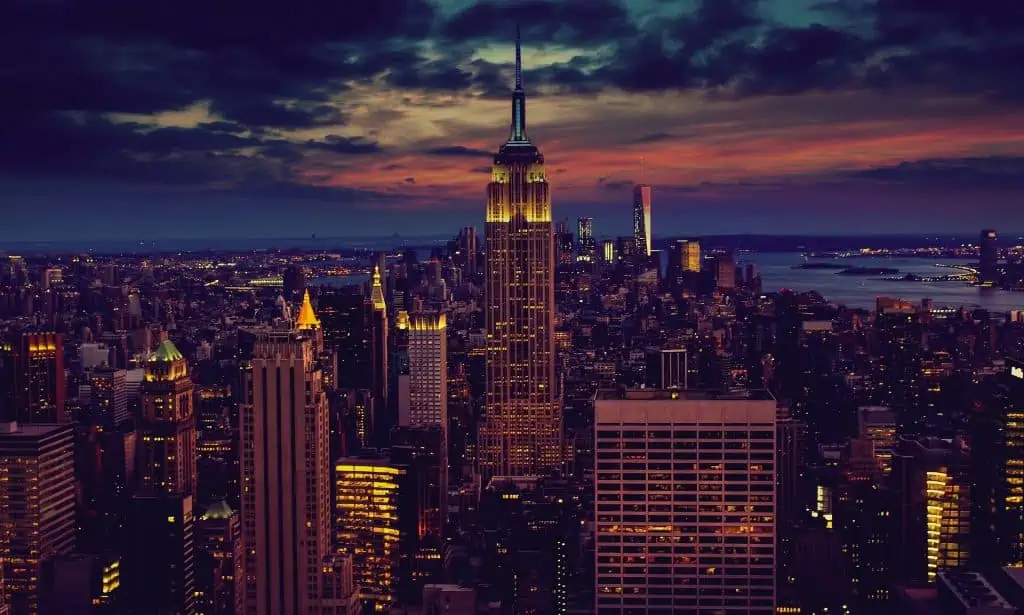 9. Señorita by Camila Cabello and Shawn Mendes
Señorita Music Video
This duet has been one of those collaborations between Latino and American artists that has fueled the spread of Latin pop on a global scale. The song is super easy to sing and perfect to salsa to.
10. Under Pressure by Queen feat. David Bowie
It's no wonder that when two music icons come together, a masterpiece is born. Under Pressure is a song I've seen karaoked in duets, groups and solos countless times and every time I've felt the urgent passion of David Bowie and Freddie Mercury commemorated in the voices of singers of all levels and backgrounds.
11. Stay by Rihanna & Ekko
Stay Official Music Video
Sometimes the best karaoke songs are real tear-jerkers. There's nothing like laying out your emotions in front of an unknown crowd in a bar; it's a kind of medicine. Stay is the ideal track for that; just make sure you don't let the tears drown out your voice.
12. Say Something
Another sad ballad, this song sounds heavenly in a blend of harmonies of higher and lower voice registers. It doesn't have to be male/female as long as the voices are not the same pitch. Warning; this can make you cry.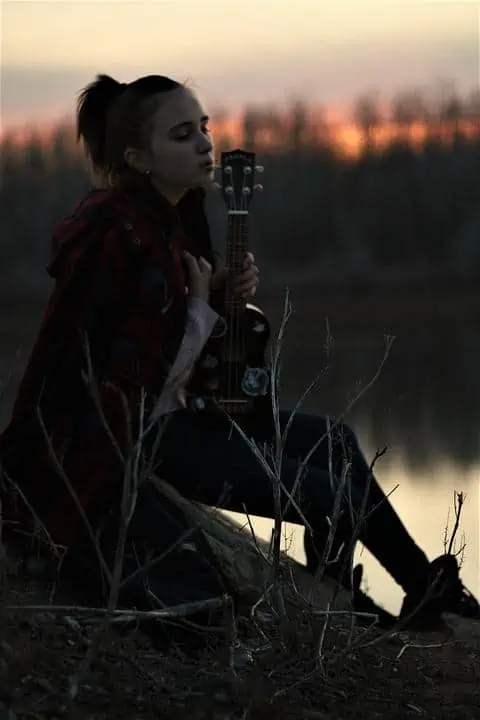 13. I Miss You by Blink-182
Back in high school, me and my emo friends could not stop singing I Miss You during lunch breaks. What is interesting about the song is that although it confesses of love, the message isn't directed singer to singer, so if you want to serenade your crush but are too shy to sing alone, grab a friend and shout Where are you? And I'm so sorry!
14. Somebody That I Used to Know by Gotye feat. Kimbra
I can't think of any person who isn't a fan of this hit. Being an alternative song, this is a cool karaoke song to experiment with in terms of performance and also perfect to let out any hurt feelings towards your ex. Maybe you could even sing it together as a form of free therapy.
15. Would I Lie to You by Charles & Eddie
Ridiculously catchy, this 1990s anthem was listed in Top Charts in the UK, USA and some countries of Europe right after its release. It's super groovy and easy to follow along to.
16. Don't You Want Me by The Human League
With its storytelling lyrical narrative, this 80s pop song can really be made into a spectacle. It's also one of the best party songs for all generations; you won't fail with 'Don't You Want Me'.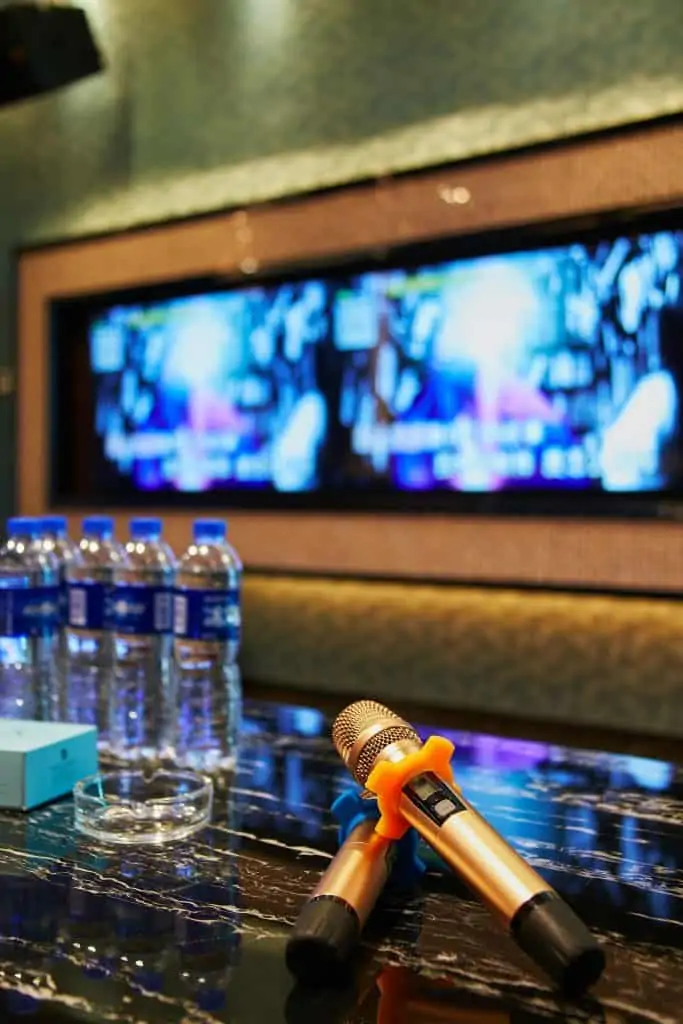 17. Dream a Little Dream of Me by Louis Armstrong & Ella Fitzgerald
An undeniable classic, this song is for special occasions with special people; creating the most intimate and warm moments that you'll return to with love. It's a song that always reminds me that singing is just another form of communication and it can be so sweet. It's undoubtedly one of the greatest love songs ever made.
I highly recommend checking out Robbie Williams feat. Lily Allen's modern version and taking inspiration.
18. Can't Remember to Forget You by Shakira & Rhianna
I remember my two guy friends singing this in a duet in a remote karaoke bar and it was one of the most entertaining performances I've ever seen. Rihanna and Shakira are both such legendary pop divas that no matter who takes over this song, it'll be fabulous.
19. Perfect Duet by Ed Sheeran & Beyonce
The title says it all. It's a perfect duet. A perfect wedding song. A perfect karaoke choice. Because of the song's immense popularity, an instrumental karaoke version can be found in practically any key. If you're an Ed Sheeran admirer, you'll probably want to play along on guitar as he usually does when collaborating with other musicians; How to play guitar like Ed Sheeran.
20. Closer by The Chainsmokers feat. Halsey
Billboard's journalist and DJ Matt Medved claimed the song an 'instant classic' and it proved true; reaching Top 10 spots all over the world soon after its release. Its popularity lies in the simple and snappy chorus harmonized by Halsey and Andrew Taggart.
21. I Don't Wanna Live Forever by Taylor Swift and Zayn
Written for the 2017 film Fifty Shades Darker , this is a rather mellow but nonetheless chart-worthy duet, perfect for karaoke nights both secluded at home and out in the city.
Love Me Harder by The Weeknd & Ariana Grande
Duetted by two of the finest R&B singers of our time, this karaoke option is great for aspirant singers who love the delicious sleekness of the modern soul sound.
23. 'Baby it's Cold Outside' by Esther Williams and Ricardo Montalbán
A holiday-special classic, Baby It's Cold Outside is the optimum karaoke song to duet with your loved ones on Christmas Eve or at New Years parties. It's been covered by many popular musicians; personally I love how affectionate Michael Bublé & Idina Menzel's version is.
24. Telephone by Lady Gaga & Beyonce
A straight-up girl power jam, Telephone is a real treat for a femme pair. With its easy-to-follow pop structure, this duet will get you up and dancing in any club or bar.
25. Like I'm Gonna Lose You by Meghan Trainor & John Legend
This 2016 love ballad is unmatchable when it comes to Valentine's Day serenades. I strongly recommend this one as a karaoke duet with your partner; it will, no doubt, bring forth powerful emotions and make for a memorable performance.
26. It Takes Two by Marvin Gaye and Kim Weston
An instant hit, this upbeat soul track has super funky vocal riffs and dulcet lyrics for two singers helplessly in love.
27. The Chain by Fleetwood Mac
From the unforgettable 1977 Rumours album, the attraction of The Chain, amongst the legendary guitars, lies in the echo-like harmonization of the male-female voices. In 2020, American rock band, Evanescence, demonstrated how a classic hit can be re-interpreted throughout the years with their edgy cover of The Chain. For your karaoke duet, you can choose any version or follow along Fleetwood Mac's classic.
The Chain – Evanescence cover.
28. Bring Me to Life by Evanescence
On the topic of Evanescence, Bring Me to Life is another must when choosing a karaoke duet. This emo anthem will take you on an emotional rollercoaster, so make sure to bring along your best friend for the ride.
29. Old Town Road by Lil Nas X feat. Billy Ray Cyrus
A collaboration nobody expected but one that took the music industry by storm, Old Town Road is one of the most fun songs to karaoke and can be duetted with people of any background; making for the most entertaining and diverse mix of voices and styles.
30. American Boy by Kanye West ft. Estelle
A 2010s lounge jam, this duet is nothing short of iconic. I'll be frank; this is my favourite song to sing in the shower. It makes me feel like an androgynous pop diva/rapper living the American dream.
31. I Hate You I Love You by Olivia O'Brien and Gnarrett Nash
Nominated for Radio Disney Music Awards for Best Breakup Songs, this pop hit is perfect for heart-broken, post-breakup duets.
32. Whatta Man by En Vogue & Salt-N-Peppa
Bound to get you off your feet on the first second, Whatta Man is an R&B jem that will never fail to liven up any social gathering. The lyrics are sharp and witty; you'll find yourself knowing it by heart after the first listen.
33. I Got You Baby by Sonny & Cher
Sweet and nostalgic, I Got You Babe is a song I adore singing with my flower-child-generation grandmother. It's the kind of song you'd choose for a karaoke duet if you want to strengthen the bond with your loved ones.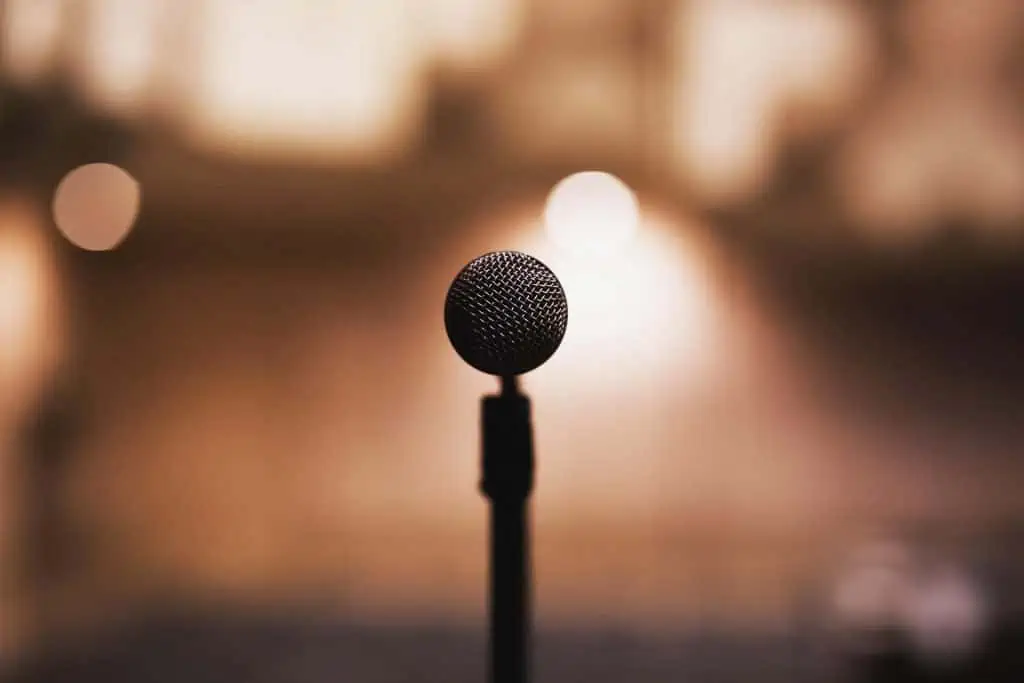 34. Ebony and Ivory by Stevie Wonder & Paul McCartney
Another hit that ages as sweetly as wine, Ebony and Ivory is the duet that will bring together communities of all backgrounds. The 'perfect harmony' shines through both in the lyrics and the fusion of the duet vocals.
35. Hate Me by Juice WRLD feat. Ellie Goulding
Premiered by Zane Lowe as 'World Record' on Beats 1, Hate Me is an angst-ridden pop jam in a male/female duet with subtle rap features.
36. We Don't Talk Anymore by Charlie Puth & Selena Gomez
This is a great song to karaoke with someone you've lost touch with; its lyrics focus on feelings of loss, detachment and love. The melody is very catchy and simple; quintessential for a 2010s pop hit.
37. Endless Love by Lionel Richie & Diana Ross
This timeless duet by the two legendary singers, Lionel Richie and Diana Ross, is one of the most popular choices for karaoke love songs up till this day.
38. The Time of My Life by Bill Medley & Jennifer Warnes
With a hip and elegant late 1980s sound, The Time of My Life is beautifully expressive and allows for a strong emotional release. Totally recommended for karaoke nights.
39. Little Talks by Of Monsters and Men
Some of the best duets come from duo bands like Of Monsters and Men; the song wouldn't be the same if it was sung by a soloist so invite a friend or family member to join your time in the karaoke spotlight; I guarantee you'll have a great time.
40. ME! By Taylor Swift and Brandon Urie
The music video for ME! captures the song's bright and poppy sound perfectly; you can reflect this in your karaoke performance with improvised dance moves. This is a great one to sing with kids; it's super easy to sing and the lyrics are minimal.
41. A Whole New World from Aladdin by Aladdin and Jasmine
Another great choice if you're looking for a karaoke song to perform with your kids or siblings; A Whole New World is highly musical and magical, you'll be transferred to the world of Aladdin as soon as you hear the first notes.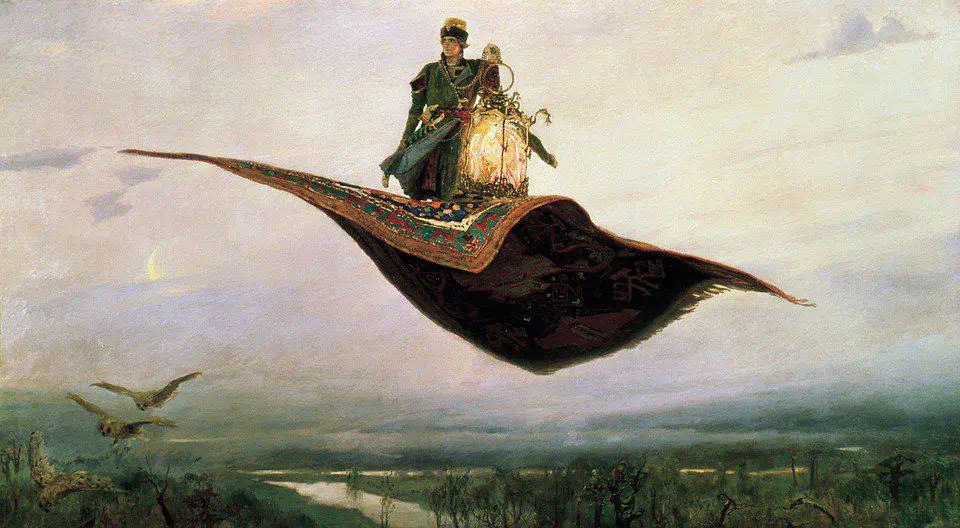 42. Don't Go Breaking My Heart by Elton John and Kiki Dee
Originally, Elton John wanted to duet this classic ballad with Dusty Springfield but she wasn't available. Maybe this was the best thing that could've happened, for Kiki Dee completes the song's soulful ambience just right.
43. Start of Something New by Zaz Efron and Vanessa Hudgens
This has been my number 1 karaoke duet since I was a little girl, after seeing High School Musical for the very first time. I've sung it as a kid with my sister, as a teen with my girlfriends and as an adult with whomever I can convince in the local karaoke bars. The song's popularity lives on.
44. Dancing With a Stranger by Sam Smith & Normani
This international collaboration came through an unplanned meeting of Sam Smith and Normani at a recording studio in LA; the two improvised and co-wrote this disco duet. It works for both a soul-singing diva and a modern pop singer; an alluring song for a couple to karaoke.
45. Don't Let the Sun Go Down on Me by George Michael & Elton John
Singing karaoke with your friends is one of the best activities to engage in if you're looking for bonding time. This duet by the two most celebrated pop stars in the world is ideal for that. The recording actually has backing vocals by some of The Beach Boys, so if you're in a big friend group, don't feel limited to a duet only.
46. That Lady is a Tramp by Tony Bennet & Lady Gaga
An unmatchable jazz classic; this version of That Lady is a Tramp is my personal favourite because of the unforeseen collaboration between a crooner superstar and a femme-pop icon; it makes for an unforgettable karaoke duet for fathers and daughters especially.
47. Prisoner by Miley Cyrus and Dua Lipa
A fresh hit but an instant classic, Prisoner is the kind of song you would duet with your best friends at a bachelorette's party to get wild and free.
48. We Are Young by Fun feat. Janelle Monaé
Young or old, this pop hit will always feel celebratory and special when signing with those closest to you. The lyrics and melody are super easy to grasp and work with any type of voice.
49. I Knew You Were Waiting (For Me) by George Michael and Aretha Franklin
From Body Talk: The Language of Love Album, this R&B track won a Grammy Award for the best Duo and I can assure you, you don't have to be George Michael or Aretha Franklin to perform this jem; I karaoke this one with my friends regularly and it always sounds amazing. To me, anyway.
50. It's Just A Cigarette by Princess Chelsea
For the last song on my list of 50 best karaoke duets of all time, I have included my personal favourite. It's rather esoteric and alternative and has been mine and my best friend's 'special' song. The song narrates a story of a lover concerned for their partner's smoking habits and the duet answers in a defending manner; it's a quasi musical performance that's ultra witty and catchy.
Conclusion
As karaoke songs are unofficial covers, there shouldn't be any limit to your interpretation of the songs and this is where the fun begins. The case is especially so with duets, where the most unprecedented collaborations can occur and new connections built. I hope this list of songs has given you some inspiration to let go and sing your heart out.
All of the songs featured are popular, so you won't have issues finding clean karaoke versions of the instrumentals and many will even have acoustic versions or backing tracks in different keys.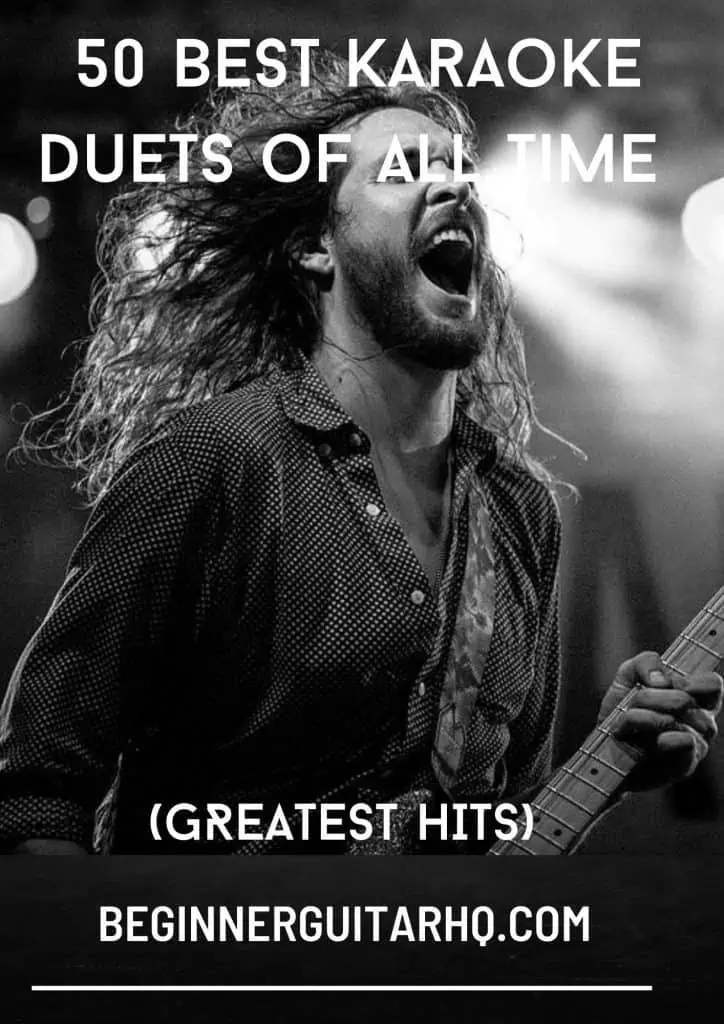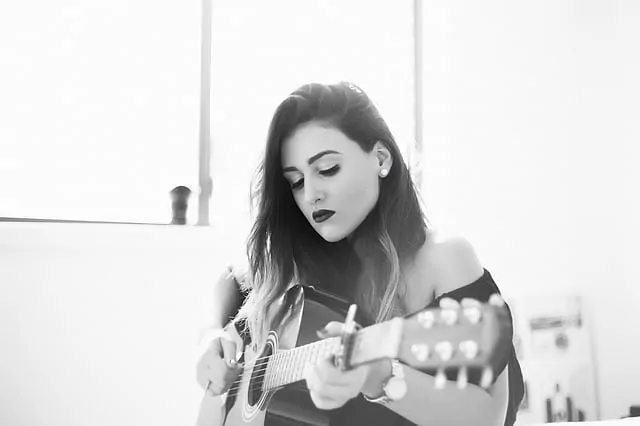 Jen is a guitarist and singer-songwriter who spends much of her time on the road and has lived in 13 cities across 4 continents. She picked up her first guitar at the age of 6 and learned to play by ear shortly after. She received her formal music education at the Berklee College of Music, and currently plays for a few bands in her free time. She has an uncanny ability to improvise creative melodies and harmonies. Her early influences include blues, jazz and rock.