Maybe you're an in-the-box producer looking to branch out into a bit of analog gear.
Maybe you're a hardware-only guy looking to add some beats to your production.
Or maybe you own a wheat milling plant, and you were meant to search for a durum machine.
If you fall in either of the top categories, then you already know what I do: drum machines are dope.
There's a problem though (always!):
The number of drum machines out there is more than a little overwhelming. So, which is the best one overall?
Out of the ones we've reviewed, the Arturia DrumBrute Impact or the Roland TR-8S are probably the most powerful, depending on whether you're looking for a sample-based machine or a drum synth.
How we reviewed and rated each drum machine
Let's start by discussing how we rated and reviewed each of these drum machines. This will help you understand what features we're looking at and why. This will be especially helpful if you're new to the world of audio hardware.
Inputs and Outputs
The first thing we want to know about how the drum machine connects to our other gear.
We ask questions like:
What kind of audio outputs does this drum machine have?
Does it have more than one set?
What connectors are they on?
What about inputs?
Does it have MIDI?
Does it have CV/Gate I/O?
Any USB I/O?
Storage
Some drum machines have internal storage, and some use SD cards that can be removed and expanded.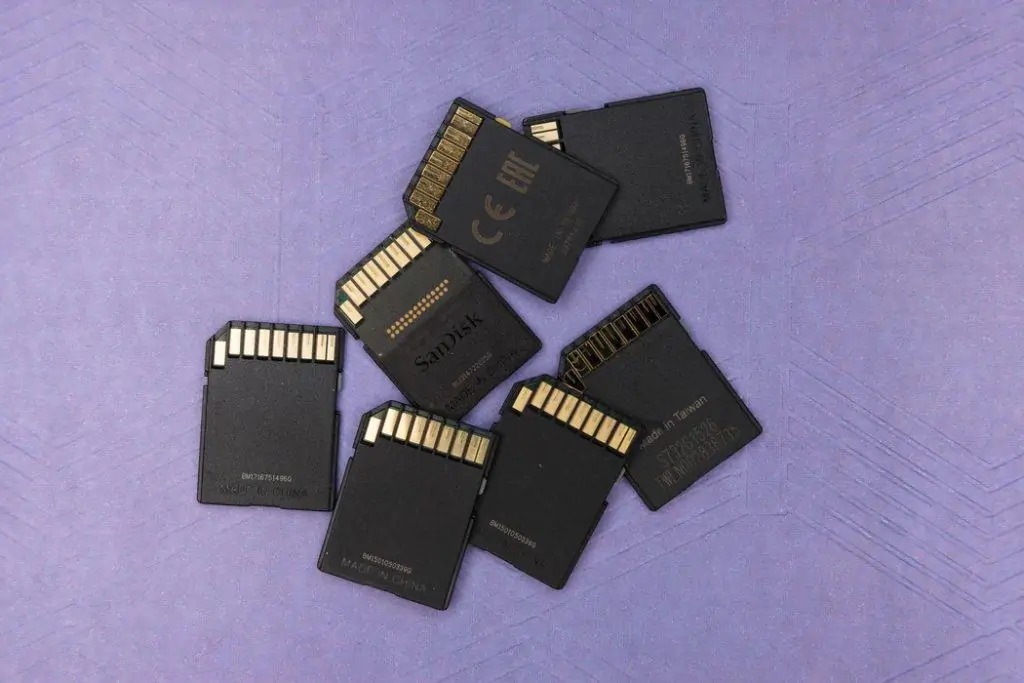 Knowing which a given unit has will help you understand its limitations in terms of storable samples.
Workflow and Programming Capabilities
This is less so a question of whether it has them (given that's kind of what drum machines are designed to do, program beats), but rather the depth of its feature set.
Some drum machines come with a huge depth of features (which is great for tweakers but not for just want to plug in and get creating), and others are a little more simplistic and practically focused.
How user-friendly is this drum machine? What's the learning curve like? Are the commonly used features easily accessible, or is a lot of menu-scrolling required?
How easy is it to edit sample parameters on the fly? What kind of composition capabilities does it have?
We look at answers to all of these questions when we assess a drum machine's capabilities.
Style – Modern or Vintage
A big part of the hardware game is that sexy vintage gear vibe. However, the general rule is that vintage-focused drum machines (especially if they are reissues of genuine classics) are less well-endowed with features than modern-style machines.
There's also an aesthetic element. Vintage drum machines tend to have a certain visual appeal, like this one:
Use – Stage or Studio
The last factor we'll explore with each drum machine is whether it's designed for use on stage or in the studio.
Of course, most units will work in each setup, but there is by and large an intention in the design aspects, so we'll highlight whether a given unit is better suited to live work or in-studio production.
The 7 best drum machines on the market
Quick disclaimer before we get into the 7 best drum machines:
We're talking strictly about drum machines here, not MIDI controllers like Ableton Push or Native Instruments Maschine.
Yes, some of these drum machines have MIDI capabilities, but they all have sample storage in the device itself (either an internal drive or an SD card), and so don't need to connect to a laptop to be useful (like a MIDI controller does).
We've got an article on those, though, if that's what you're looking for: The Best MIDI Controller – 10 Top Choices.
Got it?
Cool.
1. Korg Volca Sample 2
The Korg Volca range is a set of seriously awesome hardware devices aimed at the budget-friendly end of the market, and designed to be fairly compact.
The Volca Sample 2 is super powerful sample-based drum machine with a small form factor, but don't let it's size fool; it punches well above its weight.
Lets take a look.
Inputs and Outputs
Something that's quite unique about the Volca range is that all of the inputs and outputs are on the top panel.
This is pretty strange for hardware gear. Usually, you want the I/O on the back so it's out of the way of your hands during performance.
I guess the Volca Sample 2 is so compact though that there wouldn't be enough space on the rear panel for a full-sized MIDI port.
Anywhere, here's what we've got in the way of I/O on this drum machine:
MIDI input
USB port
Sync in and out
3.5mm headphones port
So like, not a whole lot, and one thing you'll notice it lacks which kind of gives it away as a budget-friendly piece of gear is a set of full-sized stereo output jacks.
It does have a built-in speaker though, so that's kind of cool.
Storage
The Volca Sample 2 isn't particularly clear on what it offers memory-wise. It definitely isn't expandable, and it looks like you get up to 8MB for each sample (max 300 seconds), and it seems like you can store a max of 200 samples here.
Workflow and Programming Capabilities
It offers a 16-step sequencer, 10-part sampling with the ability to play one-shots or loops, and a few step programmable parameters such as:
Envelope editing
Reverb
Hi-cut filter
Muting
Step Jump and Active Step modes a la the rest of the Volca sequencing range
Bass and treble filters are available globally for on-the-fly performance tweaks, though they probably take up a bit more real estate than they need to, considering the Sample 2 doesn't have a lot in the first place.
Style – Modern or Vintage
We'd say this is probably somewhere in the middle. It's vintage-inspired but clearly has some modern features (like USB).
Use – Stage or Studio
This is definitely a performance-based drum machine, connecting perfectly with other Volca gear, but probably needs a few converter cables and whatnot to integrate effectively with studio gear.
2. Roland TR-6S
A compact version of the popular Roland TR-8S (to be discussed a bit later), the TR-6S is a powerful drum machine despite its small form factor.
Inputs and Outputs
Things are pretty simple on the TR-6S.
You've got MIDI in and out ports, a USB port, and left and right outs on TRS jacks. There's also a 3.5mm headphone jack on the front for producing on the go.
So, you shouldn't have any trouble integrating it with a mixer or other MIDI gear.
Storage
Storage on this Roland drum machine comes in the form of an external SD card slot, meaning it's expandable.
Workflow and Programming Capabilities
Being such a compact device, the TR-6S inevitably loses out in a few areas.
The lack of buttons and control means there is a lot of menu diving going on, and the fact that the TR-6S doesn't have any analog inputs means on-board sampling is out the window.
There are a few areas it does excel, however:
Classic Roland drum machine sounds
Great FM engine
A highly playable instrument with great performance features
Assignable CTRL knob
Many buttons have secondary and third functions depending on which mode you're in
Style – Modern or Vintage
Though it borrows some sounds and samples from vintage Roland drum machines, the TR-6S is quite definitely a modern-styled drum machine.
Use – Stage or Studio
The TR-6S is probably happier in a small stage set up than it is in the studio.
Compared to other units (like the bigger TR-8S), this drum machine misses out on a lot of connectivity such as individual track outputs.
These sacrifices are fine given the unit's small form factor, but this trade-off loses a lot of weight in the studio environment.
3. Teenage Engineering PO-32
Teenage Engineering is the king of pocketable instruments, and the PO-32 is probably the all-time favorite from these guys.
Inputs and Outputs
Just look at this thing. Of course, it doesn't have any inputs or outputs. Well, it has a 3.5mm headphone jack, but that's it.
You can, however, import new samples to the PO-32 using the micro tonic VST plugin.
Storage
Storage is internal, and there really isn't any guidance on the capacity on this guy, though we wouldn't expect it to be huge, considering the form factor.
Workflow and Programming Capabilities
The PO-32 may look like a toy, or even a bit of a gag gift, but it's capable of programming some pro-level beats.
It's battery-powered, has a sequencer, real synth engines, a step multiplier, and even a built-in speaker.
This basically means that the PO-32 is a standalone device for beat ideation, and can be connected to your computer via the headphone jack if you ever want to record those ideas.
Style – Modern or Vintage
For sure this is a modern drum machine. I mean, it doesn't even have a housing, it's literally just a PCB board with all the guts on display.
Use – Stage or Studio
Probably neither?
I feel like this is more the kind of thing you'd use to mess around on and come up with some rough ideas, rather than take it into the studio or up on the stage.
That said, it's all possible!
<iframe width="560″ height="315″ src="https://www.youtube.com/embed/A9uDfnPRxKM" title="YouTube video player" frameborder="0″ allow="accelerometer; autoplay; clipboard-write; encrypted-media; gyroscope; picture-in-picture" allowfullscreen></iframe>
4. Roland TR-08
Known colloquially as the Rhythm Composer, the TR-08 is a relaunch of the famed TR-808. So yeah, this is a pretty dope little drum machine.
Inputs and Outputs
Connectivity on the TR-08 is reasonably comprehensive. You've got MIDI in and out ports, a headphone output, a trigger output, and a mix input, all of which (except for the MIDI) on mini jacks.
You've also got a USB jack on the back that gives you ten separate outputs, allowing you to connect to your laptop and record all tracks separately.
Storage
The TR-08 has an internal storage module, but then like, why would you want to change anything anyway? You're buying it for those 808 samples!
Workflow and Programming Capabilities
The TR-08 is a true delight for hardware producers.
Massive kick drums with a tight low end, spacious claps, and cracking snares make it obvious this is 808-inspired.
You can manipulate aspects like level, tone, and tuning on the fly, and build switchable beat variations with ease.
What makes this unit super special, especially compared to a 'real' 808, is that the TR-08 has a USB output.
Yes, the original 808 had a whole rack of analog outputs so you can connect it to a recording device or a live mixer, so the TR-08 is limited in that respect, but the ability to plug straight into your computer and lay tracks down into Logic is a blessing.
Style – Modern or Vintage
Vintage. Hands down, this is a vintage drum machine.
Use – Stage or Studio
The TR-08 could really be used in either scenario.
It's USB connectivity lends it to studio use, but it's equally happy out on the road thanks to its compact form factor, and will interact with other gear via MIDI without a concern.
5. Korg Volca Drum
Here's another one from Korg's Volca range, this time solidly focused on drums. What's not to love?
Inputs and Outputs
Like all Vocals, there's not a tonne going on in the I/O area:
MIDI in port
Sync in and outs
Headphone output on mini-jack
Probably enough, though, especially for live setups involved a few other Volcas!
Storage
Korg doesn't say a whole lot about the storage capacity on the Volca Drum, and that's because this is actually a digital percussion synth rather than a sample-based unit.
That means you craft the sounds you're using in real-time, rather than relying on pre-designed one-shots or loops.
Workflow and Programming Capabilities
When you're programming drum beats on the Volca Drum, you'll need to get used to Korg's 6-part, 2-layer approach.
That means you can layer different sounds on top of each other to get, say, a really meaty kick, with up to 5 other parts in the same kit.
The Volca Drum allows for up to 16 kits in total, and even comes with 10 pre-loaded kits from the factory.
The sequencer is a 16-step one, pretty standard, and you can chain up to 16 different step patterns together for a total 256-step pattern. This is pretty cool.
You can even drill down a little further and slice up each step, so you can add fun little drum fills and rolls.
Style – Modern or Vintage
We'd say this is more of a modern drum machine, though it definitely feels vintage-inspired.
Use – Stage or Studio
Like the rest of the Korg Volca range, we'd suggest this is more of a live-focused device than a studio one.
It's compact, doesn't have a tonne of connectivity, and seems better suited to jamming out beats on the fly than spending hours crafting the perfect sequence in the studio.
6. Arturia DrumBrute Impact
It's pretty safe to say that Arturia has really shaken up the hardware music production scene in the last few years, and the DrumBrute Impact has had a fair hand in that.
Inputs and Outputs
The DrumBrute Impact is impressive on the I/O front, at least compared to many of the other drum machines we've reviewed here.
Here's what it offers:
MIDI in and out
Clock in and out
Individual outputs for

Kick
Snares
Hihats
FM drum

Mix output on TRS
Headphone output on mini-jack
The individual outputs are a super nice touch, and put the DrumBrute Impact above a few others as far as professionalism goes.
Storage
The DrumBrute Impact is a drum synth rather than being sample-based, so storage isn't really a concern here.
The Arturia drum machine offers 10 punchy kit sounds, with a few different parameters to edit on each, allowing for a whole world of drum sounds to be discovered.
Workflow and Programming Capabilities
So on the DrumBrute Impact you've got 10 parts:
Kick
2 Snares
2 Toms
Cymbal
Cowbell
Closed and open hats
An FM drum sound
A 16-step sequencer allows you to program your beats out, or you can tap things in using the tactile drum pad below each sound module.
These drum pads are a nice addition, and really separate the DrumBrute from other sequencer-based drum machines, giving it a nice edge in performance environments.
Style – Modern or Vintage
This is a modern drum machine in all ways possible, and as a result, it might be a better fit for modern producers than some of the vintage-styled machines that look dope but aren't exactly feature-packed or super versatile.
Use – Stage or Studio
The Arturia DrumBrute Impact will easily work in either scenario.
As part of a live setup, the DrumBrute Impact offers a tonne of cool performance features. However, it could easily be your main studio drum machine, connecting to other gear via MIDI, or giving you the ability to connect to a mixer or audio interface and record tracks independently.
7. Roland TR-8S
Told you we'd be speaking about the TR-8S in due time.
Sale
This is a really powerful step-sequencer and offers a neat set of controls that virtually no other drum machines do.
Inputs and Outputs
The TR-8S is hardly short on inputs and outputs.
In fact, it might be the most impressive in this area out of the 7 drum machines we've reviewed here.
It has MIDI in and out ports, a USB port, two external inputs on TRS jacks, left and right mix out jacks, a full-sized headphone output, and 6 assignable outputs which can also be used as a trigger output.
There's also a single mini-sized trigger output for keeping everything in sync.
Storage
The TR-8S uses an external SD card for sample storage duties, meaning if you want to take this guy into the live context, you can simply carry a bunch of different SD cards with you and have access to your entire catalog of sounds.
Workflow and Programming Capabilities
This baby is all about performance.
11 of the sounds have dedicated channel strips, allowing you to modify parameters such as tuning and decay, and you've got some pretty sweet effects such as delay and reverb to really spice up your sequences.
Dedicated faders on each of these channels allow you to adjust individual track levels on the fly, and a host of editing functions on the right-hand side give you further access to incredible sound-shaping capabilities.
Style – Modern or Vintage
Though the TR-8S is in many ways inspired by the classic 808, this is a really modern feeling drum machine with modern features and connectivity to boot.
Use – Stage or Studio
I mean, either really.
It's a super-powerful machine this one, so it would fare well in either environment.
That said, it is definitely designed to be a performance instrument, so if we had to choose one, it's probably going to be stage.
Conclusion
So there you have it, 7 of the best drum machines money can buy.
We've got vintage-inspired units, modern programming beasts, and even a little pocket monster to boot.
So, which will it be…?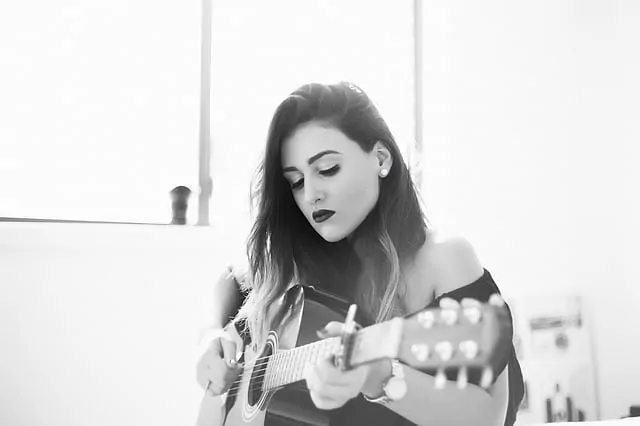 Jen is a guitarist and singer-songwriter who spends much of her time on the road and has lived in 13 cities across 4 continents. She picked up her first guitar at the age of 6 and learned to play by ear shortly after. She received her formal music education at the Berklee College of Music, and currently plays for a few bands in her free time. She has an uncanny ability to improvise creative melodies and harmonies. Her early influences include blues, jazz and rock.