In 2008, an AOL executive named David Butler wanted to learn jazz guitar. But he couldn't find any decent lessons in his area. So, he and his wife Patricia decided to build an online platform – where anyone could learn an instrument at their own pace and get personalized feedback.
It may be a relative newcomer to the scene, but ArtistWorks is no amateur. With 50,000+ lessons taught by 35 master musicians, it covers everything from basic banjo to virtuosic guitar. It also boasts an impressive 10 000+ students across 80 countries.
But how well does ArtistWorks replace in-person lessons? Is it really "the most comprehensive music education destination"?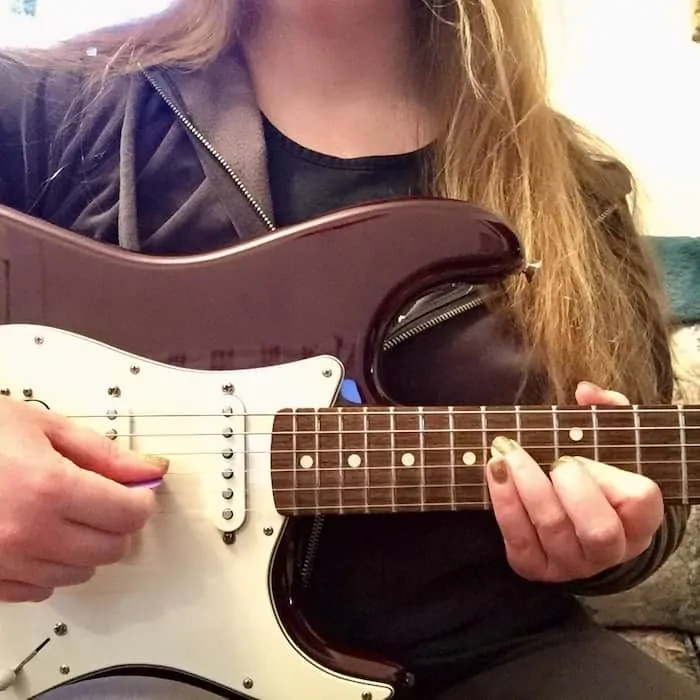 I decided to test Paul Gilbert's Rock Guitar course to get a feel for the website.
Getting Started
The ArtistWorks homepage is purely promotional, featuring special offers and testimonials. But the course pages are more helpful. Here, you can watch intro videos, read the teacher's bios and browse the lesson titles.
Before adding a course to your cart, I would recommend returning to the home page and scrolling to the bottom. You should find a section where you can enter your email and get free samples of two beginner, two intermediate and one advanced lessons. You can also watch a "how it works" video and a video exchange sample between the teacher and a student.
It's not a lot to work with. But you'll get a general idea of what to expect from a course.
Unfortunately, ArtistWorks doesn't offer free trials. But if you like what you see, you can buy a:
3 month plan: unlimited lessons and up to 5 video submissions.
6 month plan: 12 video submissions and 25 backing tracks.
12 month plan: unlimited submissions and backing tracks, plus VIP content.
The only exception is the Beginner Acoustic Guitar course. It's included in a 1 month plan, with backing tracks. You can also add video submissions for an extra fee.

For brand new guitarists, the Beginner Acoustic course is a cheaper alternative to the all-level genre courses.
Layout
The promotional homepage has a clean design, with lots of white space and purple accents. The course homepages are slightly busier, with lots of text boxes. Still, the dark border and blue accents make them easy on the eyes.

The Rock Guitar course homepage.
At the front and centre, you'll find a box of recent video exchanges and featured lessons that your teacher has marked as important.
Below this is the Newsfeed. For the Rock Guitar course, it starts with the teacher's monthly video message – usually a bonus lesson or artist tribute. You can filter the content below this to show recent blog posts, video exchanges, new students or forum entries.
Beside this box, you'll find the following:
Shoutbox: mini chatroom with students and teachers
Messaging: private chat with other students
My Snapshot: quick summary of your profile, including % of lessons completed, last lesson watched, etc.
The real magic happens under the Lessons tab. This is where you can access the entire course catalogue, organized into levels and bonus topics.
Once you pick a lesson, it shows you the number of lessons in each level and the % of the video that you've watched. Some lessons also include study materials – PDFS of chord/scale charts or notation/tablature.

A typical Rock Guitar lesson.
ArtistWorks videos offer your basic YouTube-type controls, with speed adjustments of 0.5, 0.75, 1 or 1.5x. They also have extra looping, rewinding and fast-forwarding controls.
Below the video, you can:
Tag specific timestamps
Bookmark it and add it to a folder
Read a transcription synced in real time
Watch slow motion isolations (important licks/riffs/chords slowed down, then played normal speed on a loop)
Read and add comments
The videos are all high-quality HD. They begin with a title card, then show the teacher playing an opening lick against a purple background. The camera zooms in on the teacher's instrument whenever they introduce a new technique or exercise. Except for the occasional pop-up chord or scale chart, there aren't any fancy graphics.
In some courses, like Rock Guitar, the videos are short, lasting 4-7 minutes. In others, like Blues Guitar, they can last up to 20 minutes. But overall, they progress at a decent pace, without rushing or dragging.
Unlike other platforms, ArtistWorks is web only. Thankfully, the mobile and tablet sites have the exact same structure and features.
Faculty
ArtistWorks teachers are all highly-qualified musicians (with their own Wikipedia pages). Some, like Bryan Sutton, are Grammy winners. Others, like Guthrie Trapp, are session musicians. And of course, there are all-around famous names like master shredder Paul Gilbert, jazz legend Martin Taylor and Eric Clapton/Toto/Daft Punk bassist Nathan East.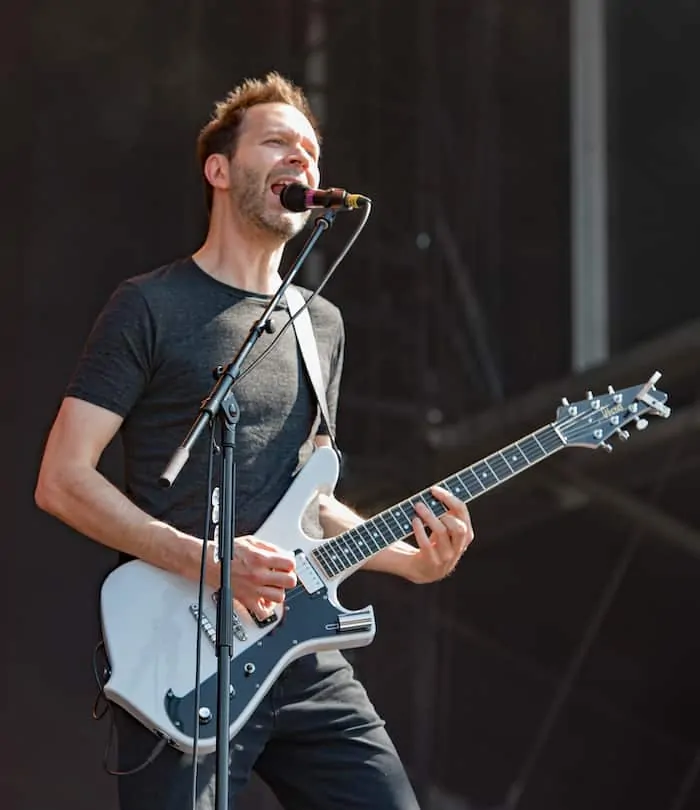 Paul Gilbert, the teacher of the Rock Guitar Course, was voted one of Guitar World's "50 Fastest Guitarists of All Time" ("Mr. Big beim Wacken Open Air 2018" by Frank Schwichtenberg  / CC BY-SA 4.0).
Founder David Butler even makes an appearance as the Beginner Acoustic teacher.
Courses
ArtistWorks offers 35+ courses, including 10 guitar genres/styles:
Beginner Acoustic
Bluegrass (Acoustic Flatpick)
Blues
Classical
Dobro and Lap Steel
Electric Country
Fingerstyle Jazz
Jazz
Jazz Improv
Rock
They also offer courses for instruments like:
Banjo
Cello
Clarinet
Drums
Fiddle
Flute
French Horn
Harmonica
Hip Hop Scratch
Saxophone
Trumpet
Voice
World Percussion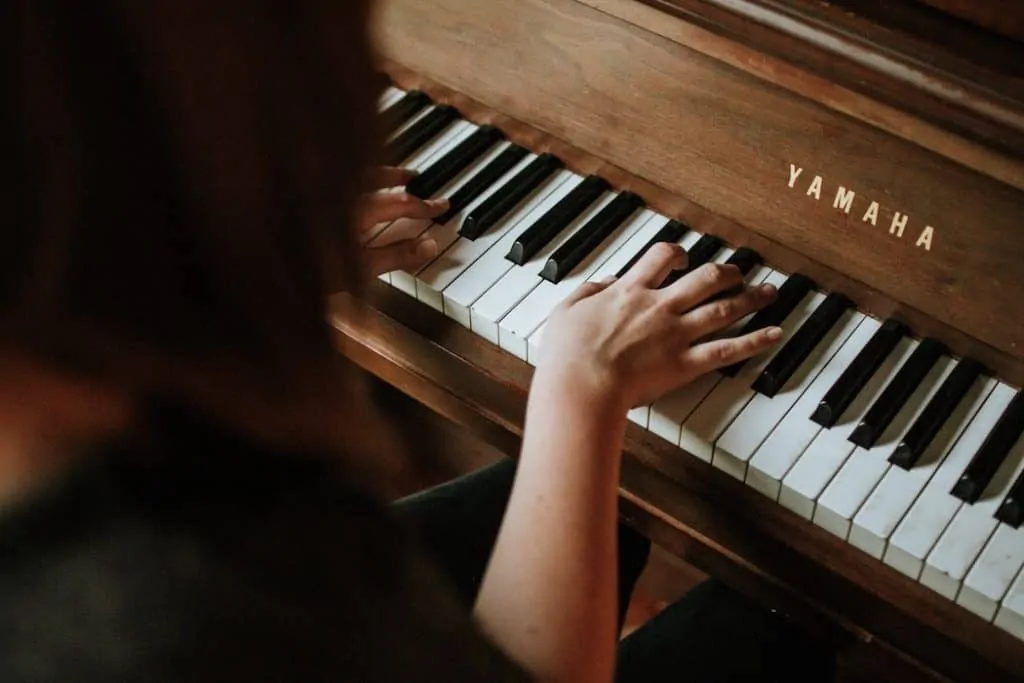 Other instruments also have their own genre/style courses. For example, you can learn classical, jazz or popular piano.
Different ArtistWorks courses are organized into "schools." These include the Guitar Campus, Bass Campus, Academy of Bluegrass, Classical Campus and Jazz Campus.
Typical lessons
Most courses have three levels: Fundamentals/Basics, Intermediate and Advanced.
You can start wherever you like. However, many teachers encourage you to start at the beginning – even if you've been playing guitar for a while. This way, you can refresh all of the foundational knowledge you need to tackle more advanced skills.
Paul Gilbert compares the Rock Guitar course to a chapter book and the early lessons to essential characters. He recommends getting to know these "characters" first before diving into later "chapters".
Some courses also offer placement video sections at the end of each level. If you submit a short demo, your teacher can recommend which lesson you should begin with.
The courses themselves are easy to follow. Paul Gilbert structured Rock Guitar based on his experiences of learning to play left-handed. He references difficulties he had, giving tips for building calluses, achieving the perfect tone and more. He also provides a recap halfway through the level, along with a final outro video. This is where he summarizes what you've learned so far and gives a heads up for what's to come.
The fundamental level starts with the absolute basics. You'll learn how to tune your guitar, fret power chords and strum the A minor pentatonic scale. Then, it progresses into beginner/intermediate technique exercises based on palm muting, syncopated strumming, legato, etc.
The Intermediate level builds off these fundamental techniques. You'll apply them to licks and solos based on the Am pentatonic and A blues scales. You'll also get an introduction to fast triplets. These form the basis of Advanced level shredding, along with string skipping and phrasing.

The Rock Guitar course draws on many subgenres, from southern rock to funk metal. You can even learn to master a Ramones riff.
The Rock Guitar course doesn't specifically cover any songs. But many of Paul's exercises are inspired by recognizable riffs from "Taking Care of Business" by BTO, "Pinball Wizard" by The Who and "Trouble No More" by the Allman Brothers. He also gives song recommendations for your own practice sessions.
The other ArtistWorks courses follow a similar structure, from essential chords and rhythms to advanced lead skills. But some have dedicated lessons to folk songs, jazz standards and other non-copyrighted tunes.
<iframe width="560″ height="315″ src="https://www.youtube.com/embed/xlnXkk_pvSw" frameborder="0″ allow="accelerometer; autoplay; clipboard-write; encrypted-media; gyroscope; picture-in-picture" allowfullscreen></iframe>
This advanced level "Soloing with Chords" lesson is part of Keith Wyatt's Blues Guitar course.
Video exchanges
Many Rock Guitar lessons include invitations for video exchanges based on certain exercises. Especially in the early lessons, Paul specifies what techniques and tone presets he wants to see. In the later lessons, he leaves the prompts open.
After choosing a category and adding any comments, you're ready to submit your video file. Paul usually responds within a few days – unless he's recording or on tour.
Paul's video responses are longer than the actual lessons. After jamming for a minute, he launches into his feedback. He breaks down different sections, highlighting what you did well and what you can work on. If you aced the exercise, he'll give you some variations to experiment with.
Before submitting your own video, Paul recommends that you browse the existing video exchanges. This way, you can learn from what other students have submitted.
You can access the entire video exchange archive from your course homepage. You can also browse associated videos directly from the lesson page. Once you click on a video, ArtistWorks automatically pins it beside the lesson.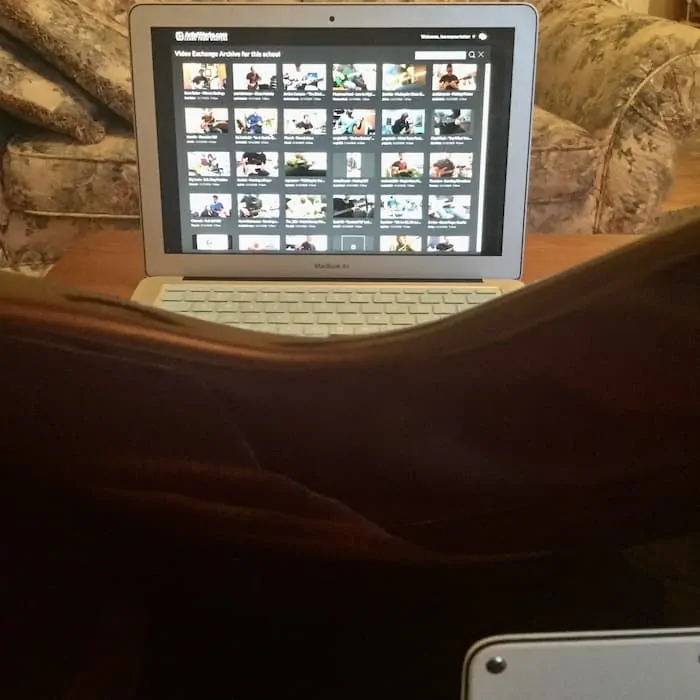 The video exchange archive is overwhelming, but worth exploring. The search bar makes it easier to narrow down the videos by title, student or submission date.
The second last lesson in each level is a miscellaneous section for videos that don't relate to any course topics. Most students use it to get feedback on songs.
Other lessons/videos
Besides the regular Rock lessons, Paul also offers 22 "Power Tools" lessons. He covers solutions for common problems he's seen in video exchanges, like bending strings with just one finger or strumming up-picks louder than down-picks.
Power Tools give tailored tips that make the course feel even more like traditional lessons.
There's also a section called +Music, where you can browse:
Interviews: short conversations with well-known guitarists.
Special Talks: longer interviews with well-known guitarists, including ArtistWorks teachers.
Music Videos: an animated video and a featuring video with clips from video exchanges.
Bonus lessons: videos from the message archive, covering topics like "BB King phrasing" and "Using a Japanese Karaoke Room" as a studio.
Other ArtistWorks courses have specialized sections for building techniques, exploring subgenres and/or learning songs.
Certificate programs
For the extra dedicated learner, ArtistWorks offers a 12-week certificate program in blues guitar. You can choose from four levels, suitable for players from 1 year (level 1) to 3-4 years (level 4) of experience. Each level covers must-know skills like phrasing, Improvisation, music theory, ear training and more.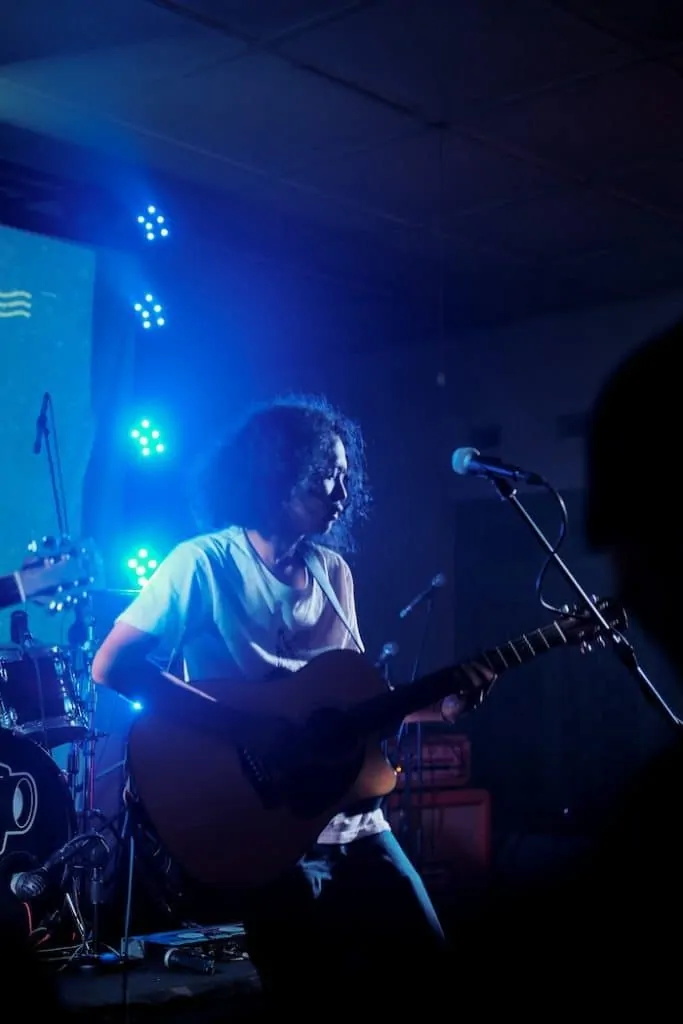 If you have 12 weeks to spare, the certificate program offers a cool opportunity to enhance your blues skills.
Each level includes study materials and play along tracks. They also require you to submit three videos and complete three multiple-choice audio and video quizzes. If you score over 75%, you'll be awarded a certificate recognized by the Western Association of Schools and Colleges (WASC).  .
There's also a similar program for ukulele.
Additional Features
ArtistWorks doesn't have as many bonus features as other sites. But the strong community feel makes up for the lack of digital tuners and training games.
Study materials
This section includes handy downloads, like:
Backing tracks: 3 intermediate level tracks, with cowbell and guitar instrumentals.
Bonus backing tracks: for 6 and 12 month memberships.
Written materials: neck diagrams for chords and scales, along with notation/tabs from all lessons.
Additional materials: PDFs of different chord voicings and blank chord charts and tabs. The Rock Guitar course also features the Paul Gilbert Book of Guitar, where he highlights useful rock chords, scales and arpeggios.
Music Theory course
This handy course is free with any ArtistWorks membership.
Taught by Jonathan Coopersmith, head of the Music Theory department at the Curtis Institute of Music, it covers four sections of Basic and one section of Advanced theory. Topics include sight reading, key signatures, scales and chord substitutions.
The free music theory course can help you get comfortable with reading notation.
Each section ends with a 20 question multiple choice quiz. You can retake the quiz up to three times per week – but with different questions each time.
Once you score 80% or higher, you'll earn a badge to display on your profile..
Profile
Filling out your ArtistWorks profile isn't mandatory. But it can help you connect with other students.
At the very least, your profile shows what course(s) you're enrolled in, what badges you've earned and what videos you've submitted. It also displays your bookmarked lessons.
If you want, you can add more information, like your musical inspirations and performance history. m You can even upload mp3 files to show off your skills.
Blog
The ArtistWorks blog is updated regularly with information about giveaways, new series, faculty albums and podcasts. It also includes posts about topics like "How to Play Rock Guitar" and "4 Ways to Have a Musical Memorial Day."
Community
If you want to connect to other musicians, there's no shortage of support on the ArtistWorks website. It includes a course forum and a general forum for all students.
Some topics, especially in the general forum, haven't been updated for years. But the Rock Guitar forum has lively discussions about lessons, gear suggestions, music theory, and more. There's also a designated "Ask Paul" thread, where you can ask him anything you want.
If you just have a quick question or comment, you can pop it in the Shoutbox. There are three sections here:
Guitar: for Rock Guitar students.
Guitar Schools: for Guitar Campus students.
Everyone: for all ArtistWorks students.
Posting in the last two sections can help you troubleshoot the website or get advice about trying a new course. But they don't have the same tight-knit feel as the first section, where students discuss their favourite gear, go-to song guitar tab websites and their progress with different lessons.
The Messaging feature is also organized into these three categories, allowing you to send private messages to anyone who's online. Sometimes, I like to scroll through just to see how many national flags I can see beside usernames.
Social media
The ArtistWorks Facebook page covers similar topics as the blog. It also has links to free lessons, like "Bossa Nova basslines" and "Essential Scales for Bluegrass Guitarists."

The Community section on the ArtistWorks Facebook page isn't very active. But some students set up their own groups for specific courses. 
This is also where you'll find the "Live Dispatch from Home" livestreams. In these weekly episodes, different teachers perform and share their thoughts on the future of live music, before ending with a Q&A.
ArtistWorks is on Twitter and Instagram too, with identical content to their Facebook page.
Promotions/Giveaways/Gift Cards
ArtistWorks is one of the more expensive sites for online lessons. But sometimes, they offer course discounts. If you sign-up for free sample lessons via email, you can also get a promo code to save on your first round of membership.
Sometimes, ArtistWorks has special contests and challenges, where you could win free lessons. The best part is, you don't even need a membership to take part.
Or, if you want to try a course without paying for it yourself, you could ask a friend or family member to buy you an ArtistWorks gift card. They can send it to you as an eGift, a print at home file or a letter in the mail.
Pros and Cons
When I first discovered ArtistWorks, I was hesitant to buy a 3 month-membership without the option of a free trial. If I wasn't writing this review, I probably wouldn't have bothered. But the risk was worth it to get a feel for the website beyond the sample videos and YouTube uploads.
The main goal of ArtistWorks is to give students "affordable, interactive" access to great music teachers. However, many students can't afford to pay for several months of lessons upfront – especially when they don't have a one- or two-week trial to see what exactly they'll spend their money on. This financial barrier is my number one criticism of ArtistWorks. But affordability aside, they do deliver on their original promise.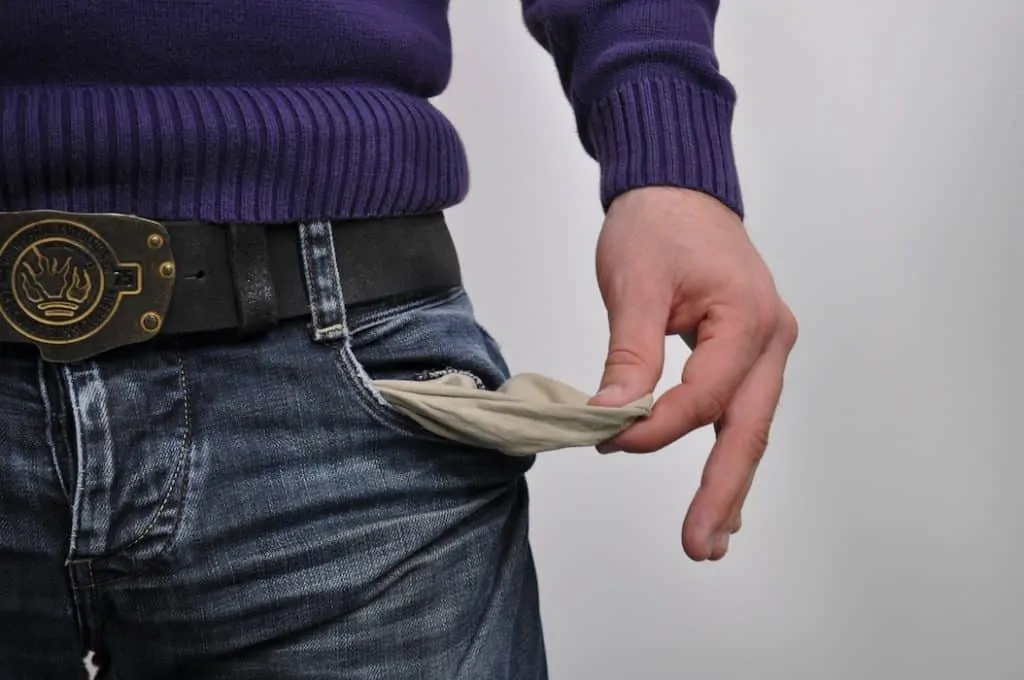 While ArtistWorks courses aren't cheap, they do provide high-quality lessons and helpful feedback from well-known instructors.
Studying Rock Guitar with Paul Gilbert was enjoyable. He is always smiling and loses himself in the music whenever he plays. It never felt like you were learning from a famous guitar virtuoso – just a regular guy who knows his stuff and is happy to share it.
I also like that Paul takes time to go through each individual video submission. Giving personalized feedback to hundreds of students across the globe is no easy feat. And it creates an incredible, interactive experience that's the next best thing to an in-person lesson.
The lessons themselves are solid, covering topics in well-explained, bite-sized chunks. The Fundamental level has a bit of an unconventional order. For example, you learn about moveable E barre chords before learning any other open chord. And some topics near the end would easily fit into an Intermediate course. Still, it's logical enough for beginners to follow.
Rock Guitar is definitely a "make it your own" kind of course. Instead of memorizing dozens of scales, chords and licks, you'll learn general skills that you can adapt to your own style. Throughout the Intermediate and Advanced lessons, Paul hardly ever strays from the first position of the Am pentatonic scale. But he shows you how to use those notes in different ways that you can apply to any other key or position when creating licks.
This format can be disappointing if you'd rather learn full songs than skill-based exercises with Ramones and Zeppelin riffs. In this case, I would suggest a more song-focused course, like Beginner Acoustic, Electric Country or Electric Jazz.
While jazz and bluegrass tend to be their main focus, ArtistWorks offers great classical, country, rock and blues courses across different instruments. But because you have to buy individual memberships, it isn't a good option for exploring multiple genres or instruments at once.
The ArtistWorks' mobile site is relatively user-friendly. Still, I wouldn't recommend it if you need to look at tabs while you play. It's too annoying to go back and forth from your PDF reader to your browser.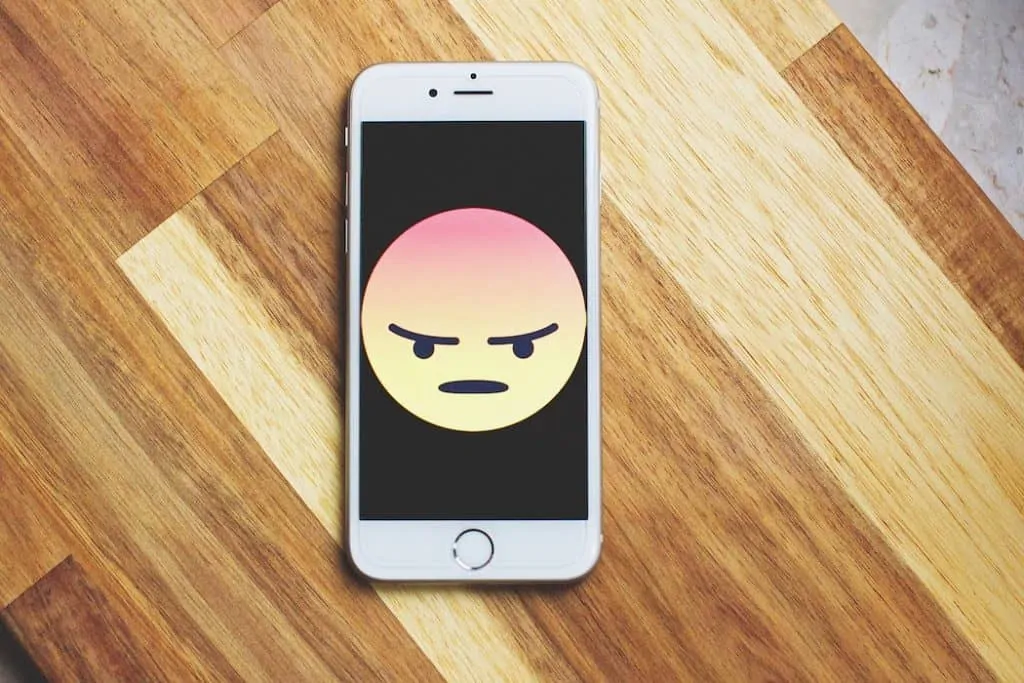 The lack of iOS and Android apps makes using ArtistWorks on your phone a tad frustrating.
One issue I had when signing up for ArtistWorks was the faulty promo code. I entered the one from the free sample email at checkout. But I was still charged the full price for a 3-month membership. Luckily, customer service was helpful and guided me through a refund request.
Other users have had similar issues, but with cancelling automatic renewals.
Some final criticisms I have of Artist Works are the:
Lack of lesson descriptions: you have to read the transcription or watch the full video to find out what topics will be covered.
PDFs with multiple lessons' exercises: this makes it confusing when you have to scroll to find the relevant tab.
Off-topic video exchanges: some students post miscellaneous topics to specific lesson categories. So, you constantly have to scroll to find videos relating to the actual exercise.
Final Thoughts
Like other online learning websites, ArtistWorks has its pros and cons. So, is it worth the price of membership?
This depends on what you want to get out of your lessons – and how much you're willing to pay (with or without promo codes).
When it comes to personalized feedback and technique building, it's hard to beat ArtistWorks courses.
I would recommend ArtistWorks to players at any level who:
Have cash to spare
Know what specific genre/style they want to learn
Are committed to learning and practicing guitar for at least 3, 6 or 12 months
Want to replicate the experience of in-person lessons
I wouldn't recommend ArtistWorks to guitarists who want to branch out into different genres and won't use the video exchange system. In this case, you'd be better off with a platform like Guitar Tricks, JamPlay or TrueFire.
It may not be the oldest (or cheapest) platform out there. But ArtistWorks still has value to offer anyone who wants the experience of one-on-one lessons in the comfort of their living room.
To get your 4th month free with a three-month subscription, enter promo code FOURr4THREE at checkout.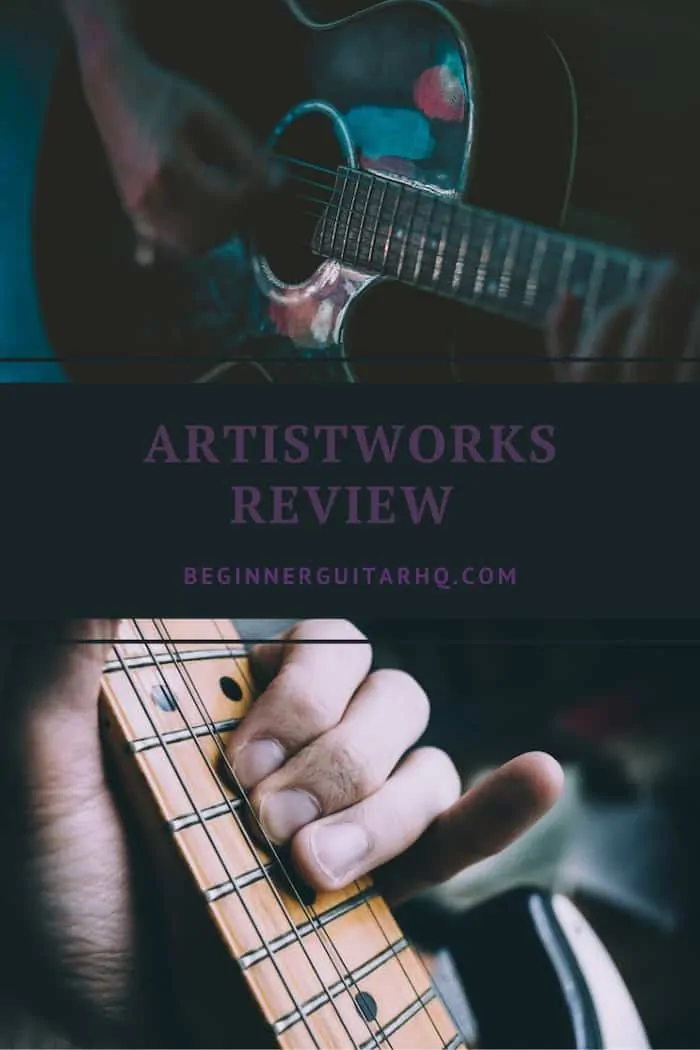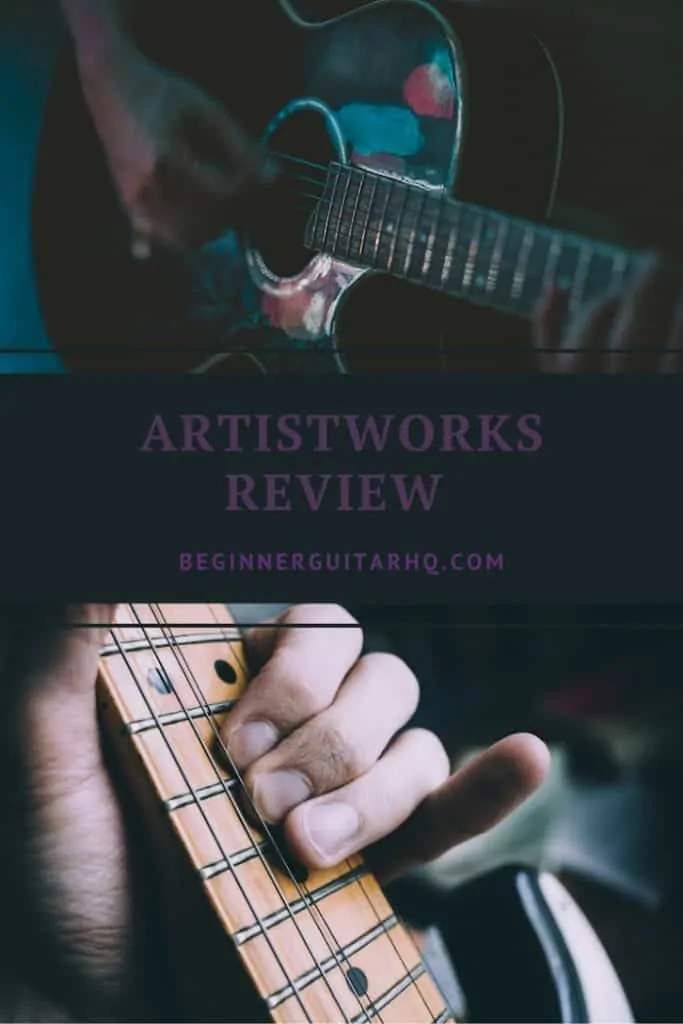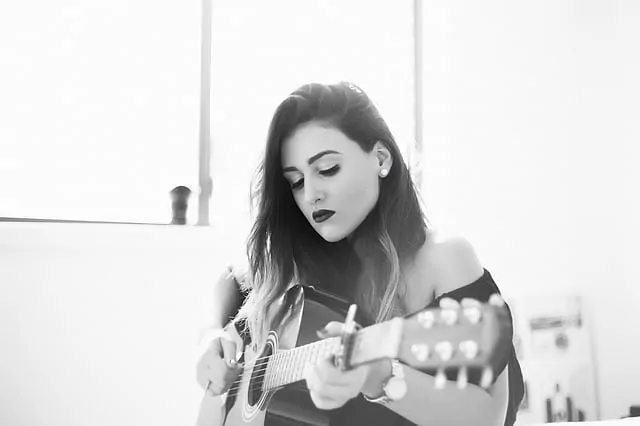 Jen is a guitarist and singer-songwriter who spends much of her time on the road and has lived in 13 cities across 4 continents. She picked up her first guitar at the age of 6 and learned to play by ear shortly after. She received her formal music education at the Berklee College of Music, and currently plays for a few bands in her free time. She has an uncanny ability to improvise creative melodies and harmonies. Her early influences include blues, jazz and rock.