Whenever I ask new guitarists which online lessons they use and/or recommend, the one that comes up the most is JustinGuitar.
Since 2003, Justin Sandercoe has been teaching guitarists of all levels on his website and YouTube channel. As of 2020, JustinGuitar has 1000+ lessons, 350,000+ users and 1.14 million+ subscribers. Not to mention endorsements by guitar greats like Brian May, Mark Knopfler, Steve Vai and Tommy Emmanuel.
The brainchild of an Aussie-born, UK-based guitarist, JustinGuitar is one of the most popular websites for online lessons ("Justin Sandercoe, Stanley House" by Nick Delaney / CC BY-SA 3.0).
How do the free lessons on JustinGuitar compare to the paid lessons? Turns out, they actually do have a lot in common with other platforms – along with some noticeable differences.
Let's look at these features in more detail…
Getting started
Even though you can access all the free lessons on JustinGuitar without an account, I would recommend signing up anyway. You can use your free account to track your progress, save your favourite lessons, request songs and create practice routines.
For non-members, the JustinGuitar home page is busy, with lots of intro videos and sign-up info. But once you're logged in, you can avoid the sales pitch and go straight to your dashboard. This page has a helpful guide for navigating the website, along with a list of the latest lessons and a welcome gift – promo codes to save money on GuitarPro software, Cracking the Code subscriptions, and more.
The dashboard also includes a donation link and a song request link (which you can use once a month).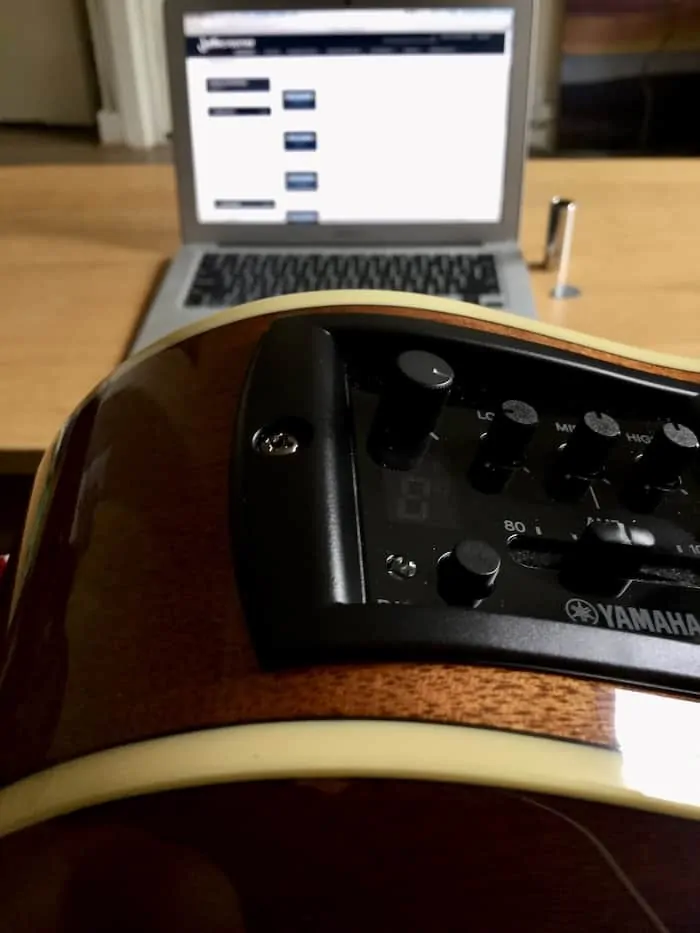 The JustinGuitar "All Lessons" page, like the rest of the website, has a clear and simple layout (Self-Taken).
There are a few different ways to begin your first lesson. You can click the Lesson Map to access the newer beginner lessons and latest module layouts. You can check out the classic stages, which feature older beginner lessons and a different intermediate/advanced layout. Or you can select the "All Lessons" link and filter them by difficulty and category.
Although there is no complete JustinGuitar app, you can buy specific apps to complement the lessons. We'll explore these near the end of the article.
Lesson layout and controls
The two different course layouts on JustinGuitar can be confusing at first. But luckily the lessons themselves are easy to navigate.
Almost all of the videos are taken directly from the YouTube channel. The only exceptions are the Nitsuj videos, which have a Vimeo-type look, and the old ear training lessons, which have text and Soundcloud clips. Other lessons are text-only, like the older song recommendation lessons and some music theory lessons.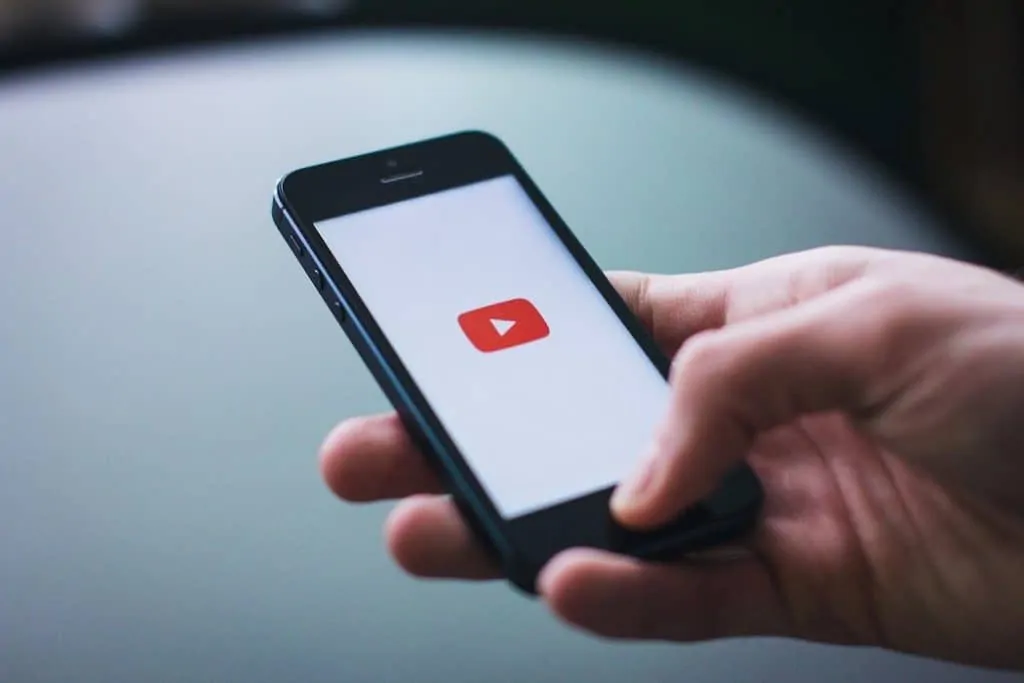 If you're familiar with YouTube videos, you'll have no trouble navigating JustinGuitar lessons.
The oldest videos are shot at 720p, so they don't have the best audio and video quality. But the newest videos are HD, with professional-looking titles and pop-up chord/scale charts.
Beneath the videos are three buttons: save for later, module complete or next module. Depending on the lesson, you can also toggle between different tabs below these:
Lesson: a short or detailed description.
Notepad: saves your thoughts/comments/summaries. You can access all your lessons notes from your dashboard.
Chords: chord charts for songs.
Getting the Sound: info about the guitar, amp presets and pedals Justin uses for songs.
Related Songs: other songs by the same artist on JustinGuitar.
Practice: option to add a new beginner or song lesson to your routine.
Most video lessons range from 3-20 minutes, though some in the Playground section are over an hour.
Lesson contents
As I mentioned before, the older JustinGuitar lessons are organized into stages, with a handful of lessons in each.
Many students found this confusing and wanted a structure similar to private lessons. So, the new 2020 format divides lessons into a "karate color" system:
White: grade 1 (beginner)
Yellow: grade 2 (beginner)
Orange: grade 3 (beginner)
Green: grade 4 (intermediate)
Blue: grade 5 (intermediate)
Purple: grade 6 (intermediate)
Red: grade 7 (advanced)
Brown: grade 8 (advanced)
Black: grade 9 (advanced)
The inspiration behind the new lesson structure
Each grade contains 7 lessons, along with bonus ear training and music theory lessons, a beginner guitar buying guide and an intro to guitar maintenance.
On the lesson map, you can find short descriptions of each grade and decide the best place to start. Right now, only the beginner modules have been updated and there aren't any Black lessons (yet). But the new system is a work in progress, with several new lessons added every month.
Beginner
White (Grade 1) is geared toward absolute beginners. This is where you'll learn your basics, like how to tune your guitar, minimize finger pain and change between chords. You'll also learn to play easy songs and set a practice routine.
<iframe width="560″ height="315″ src="https://www.youtube.com/embed/LlN2yrFQKzY" frameborder="0″ allow="accelerometer; autoplay; encrypted-media; gyroscope; picture-in-picture" allowfullscreen></iframe>
In this new beginner video, you'll learn how to read chord charts.
Yellow introduces new chords and scales, basic lead techniques, 12-bar blues and songwriting ideas. My personal favourite is the Introduction to Dice Songwriting, where you can use your newfound knowledge of chord progressions and a six-sided die to set your lyrics to music.
Orange isn't ready yet, but will eventually feature beginner genre modules in rock, acoustic & fingerstyle, and blues.  Right now, there's a lesson on mastering rock power chords and one with scale. There's also a chord explorer, where you can learn about different voicings and embellishments.
To put himself in a beginner mindset, Justin learned left-handed guitar (you can watch the full journey in the white and yellow Nitsuj lessons). He draws on his experience to identify different obstacles and how he overcame them, adding a personal and relatable touch.
The left-handed lessons are cleverly called Nitsuj, which is "Justin" spelled backwards.
Throughout the lessons, Justin breaks down each topic nice and slow, with lots of tips and tricks. He outlines basic music theory and how different terms are used in different countries. He also highlights what you should have mastered before moving on to the next lesson.
Justin also incorporates songs into each lesson. For example, Lesson 2 (white) includes the theme from Peter Gunn, while Lesson 8 (yellow) features the opening riff to Wish You Were Here by Pink Floyd. He also recommends songs from various genres/eras for further practice. Some are available on the website and/or Beginner Song app, others are open for exploring in your own time.
Each lesson ends with a feedback area where you can log in with Disqus and leave a comment.
The classic beginner stages (up to Stage 9) have similar content to the new course, in a different order and with less detail. They don't have as many song lessons, but they do incorporate ear training exercises at the end of every stage.
In the new beginner module, there are separate ear training lessons at the end of each grade, where you'll learn to distinguish different intervals. At the end of each lesson, you can test your knowledge with a 20 question quiz.
The beginner module also includes two free levels of music theory, where you can learn about tones and semitones, memorize open string mnemonics and read fretboard diagrams for scales.
To access the orange grade and above, you'll need to buy a six-month or lifetime subscription to the Practical, Fast & Fun Music Theory Course. This will teach you all about chord embellishments, scales and the notes on your fretboard.
Intermediate
Generally, Green is for players with 3-6 months experience. It introduces barre chords, 16th-note strumming and reading notation. It also dives into more blues rhythm and lead techniques.
Blue expands these concepts with triads, basic fingerstyle patterns and an intro to funk. It also includes a lesson in transcribing, where you can use your knowledge of the minor pentatonic scale to tab what you hear.
Finally, Purple introduces the CAGED system, explores jazz standards and teaches blues licks in the style of Albert King, Eric Clapton, etc.
By the end of the intermediate course, you'll be able to start experimenting with jazz solos.
Justin goes a bit faster in the intermediate lessons, but still takes time to explain difficult concepts. He also encourages you to start improvising during lessons and finding your sound.
The classic intermediate course divides these lessons into two sections: foundations (mostly Green and Blue lessons) and modules. The modules are organized by four categories: essential development, style modules, getting into jazz and paid modules.
<iframe width="560″ height="315″ src="https://www.youtube.com/embed/jlgq0yamjuY" frameborder="0″ allow="accelerometer; autoplay; encrypted-media; gyroscope; picture-in-picture" allowfullscreen></iframe>
This video, which introduces the blues scale, belongs to the intermediate Blues Lead 1 module.
Advanced
Although the advanced JustinGuitar course isn't extensive, it delivers some solid tips to enhance your playing.
In Red, you can start memorizing modes, along with more blues/jazz techniques. There's also a lesson dedicated to JImi Hendrix- and Curtis Mayfield-style fills.
Finally, in Brown, you can dive into arpeggios and apply different patterns to jazz and blues.
The older advanced course categorizes the fills, blues lead and jazz lead lessons separately. It also includes a slide guitar lesson with singer-songwriter Ariel Posen and a chat and play lesson with blues guitarist Chris Buck.
The slide guitar lessons aren't included in the new advanced level, but will probably be added at some point.
Songs
You can browse the 200+ songs in the JustinGuitar catalogue by title, artist, grade and date. There aren't a lot of advanced songs yet, but beginners and intermediates have lots to choose from.
If you take Justin's suggestion from the new beginner course, the first song you learn will be Three Little Birds by Bob Marley. Justin starts the lesson by playing an excerpt, then breaks down the verses and chorus with a simple strumming pattern. In more advanced songs, he also includes chord and strumming variations, along with licks and solos.
Besides Bob Marley, other widely featured artists on JustinGuitar include AC/DC, Eric Clapton, Neil Young, Red Hot Chili Peppers, Coldplay and Ed Sheeran.
Beside the video, you can also find handy YouTube links to the studio and/or live versions of the song.
<iframe width="560″ height="315″ src="https://www.youtube.com/embed/5Pmg6DNAR4E" frameborder="0″ allow="accelerometer; autoplay; encrypted-media; gyroscope; picture-in-picture" allowfullscreen></iframe>
In this video, Justin breaks down the rhythm guitar part for Gravity by John Mayer.
Some song lessons include chord progressions and other information within the lesson description. For copyright reasons, you can't download a tab, but Justin goes slowly enough that it's easy to follow along and tab the song yourself.
Other videos
Under the Spectrum section of the lesson map, you can browse all-level lessons. This includes a soon-to-be-updated technique module, covering rock-related topics like fretting, picking, harmonics and legato.
Other Spectrum modules relate to scales, chords and guitars, amps & effects. Under the latter, you'll find a unique interactive tone finder, where you can choose two different electric guitars, pedals, and amps to listen to their tone.
The Playground section is where you'll find bonus content, like:
Interviews with the Masters: includes players like Steve Vai and Martin Taylor.
Guitar Greats Bios: short texts and videos of rock and blues guitarists like Freddie King, Peter Green and Jeff Beck.
Private lesson series: with Lee Anderton, founder of Andertons Music Store, and Tammy, a friend from Crossfit.
Fun Quick Lessons: 59-second videos on topics like playing a D chord with a C shape and mastering the Classic E Blues shuffle.
Food for Thought: links to Justin's articles for Guitar Technique magazine.
Sofa Showcase: platform for up-and-coming musicians.
Live Streams: sessions where Justin transcribes well-known songs.
Songwriting lessons: text-based tips and tricks.
Awesome licks: mostly for rock and blues.
Links: Justin's projects, along with other YouTube recommendations for gear demos and guitar lessons.
Quick Tips for All Levels: videos about how to coil your guitar cables, protect your hearing, etc.
About Justin: information about his background, band (We Came As Strangers) and performances with Katie Melua.
The Musicianship tab is an older section that includes a GarageBand Production module with Adam. The Interact tab also contains information about past and upcoming live workshops.
Finally, the Lessons tab is where you can explore beginner ukulele lessons.
The JustinGuitar ukulele section includes a beginner course, a selection of songs and a module for parents to teach their children.
Additional features
Aside from lessons, JustinGuitar also offers a bunch of free and paid features – both on and off the website.
Practice assistant
This new tool helps you to create practice routines, structuring lessons in whatever order you like and playing along to an optional metronome. You can also check your stats to see how much time you've spent each day on each lesson in your routine.
The practice assistant is a helpful feature for getting the most of your practice sessions and advancing more quickly.
The practice assistant is still new and is only available for newer lessons at the moment. But eventually, it will cover the whole website.
Forum
JustinGuitar is home to a highly active public forum, with sections for new users, general learning questions, tools of the trade, etc. There's social area for meeting other users (and even forming bands), along with an audio/visual area, where you can upload your YouTube videos or SoundCloud files. My personal favorite is the Forum Awards section. If selected by the JustinGuitar staff, you'll win a $50 voucher and a one-hour Skype lesson.
Tools
JustinGuitar includes a variety of useful tools to enhance your playing. This includes the:
Interval ear trainer: a game where you select the interval you hear on a piano or guitar. After 20 questions, you can move on to the next level – even if you answered some incorrectly.
Metronome: a simple version, where you can adjust the time and hit play.
Tempo calculator: a cool feature, where you can tap your keyboard in time to a song to find out its average bpm.
Countdown timer: add or subtract minutes or seconds, or just click start for the stopwatch.
Blank paper: printable chord boxes, tabs and manuscript paper.

The virtual piano on the interval ear trainer is a helpful visual cue to test your knowledge of your minor 3rds, perfect 5ths, octaves and more.
JustinGuitar Jams
This is a separate website, where you can buy jam tracks for your practice sessions. They're organized into volumes with 12ish tracks that you can preview in 40-second second snippets.
Purchases
This section of the JustinGuitar site offers merchandise, like:
Digital courses: downloadable PDFs dedicated to topics like solo blues guitar, children's ukulele songs and practical, fast & fun music theory.
Songbooks: for guitar or ukulele. Some are genre- or level-specific, while others are thematic (ex: Aussie Classics).
T-shirts: unisex or women's options.
Apps: includes the Beginner Song App, Blues Licks App and tools like the Time Trainer Metronome, Note Trainer, Ear Trainer and One Minute Changes App. All of them are available for iOS, while only the Metronome, Note Trainer and Ear Trainer are available for Android.
Originally, you could buy the beginner and intermediate course as physical books with bonus CDs. You can still find both of these on Amazon.
Beginner Song App
Of all the JustinGuitar apps, the Beginner Song App is the most popular. It features hundreds of songs, from classic Beach Boy tunes to recent Billie Eilish hits.
Once you select a song, it will show you the upcoming chords, along with the lyrics and strumming pattern. There's a slider to control the tempo and the option to add percussion and/or the melody. You can also save your favourite songs to playlists.
<iframe width="560″ height="315″ src="https://www.youtube.com/embed/eiyzwEUSHTs" frameborder="0″ allow="accelerometer; autoplay; encrypted-media; gyroscope; picture-in-picture" allowfullscreen></iframe>
In this video, Justin demos the app by playing Take Me Home Country Roads by John Denver.
Social media
Although Justin hasn't been active on Twitter lately, he frequently posts new web updates and personal stories to Facebook and Instagram.
Pros and cons
The best part about JustinGuitar is that it's free. This makes learning accessible for everyone. The donation scheme also encourages users who can afford it to give back and support Justin as he develops new lessons and features.
Justin's teaching style is a close second. He's a seasoned musician with tips and tricks for players of all levels. His slow, steady lessons are easy to follow – even without a tab in front of you. Plus, he always makes sure that you know what you should practice and become confident with before moving on to the next module.
Furthermore, Justin comes across as a friendly instructor. He starts each lesson with a cheerful, "Hi, how ya doing? Justin here" and oozes enthusiasm throughout the lessons. He can ramble sometimes, but generally keeps the videos at a good length.
The JustinGuitar website as a whole shares this same cheerful attitude. While the blue-and-white colour scheme is polished and professional, the smiley faces and exclamation marks add a down-to-earth touch. Likewise, the newer videos share that formal-informal balance, with high-quality productions and occasional interruptions from Justin's dog.
This positivity also extends to the forum, where you can connect with a supportive community of guitar players who all share the same passion.
Another crowning gem at JustinGuitar is the new beginner course. It covers all the bases and is organized logically, with a familiar karate-color system. Plus, the lessons often have fun names that reference the technique and song they're based on, like F in this Chili Riff and Weak G Bamba.
Because the intermediate and advanced courses haven't been updated yet, they feel scattered, but still offer solid foundations in blues and jazz.
I like that JustinGuitar includes well-known songs in every lesson. It's a great incentive for beginners especially, because you can immediately put your skills to use instead of just learning technique for the sake of learning technique.
I also like that soloing and songwriting are introduced at the beginner level. It's a fantastic opportunity for beginners to put their skills to the test, appreciate how songs are made and start experimenting with their own open chord riffs and simple solos.
While many paid platforms introduce songwriting at an intermediate/advanced level, JustinGuitar engages beginners starting at the yellow grade.
Even if you don't want to pay for the theory course, there's still a decent amount of theory incorporated into the free yellow and above lessons. It's not super in-depth, but it's enough to help you master your fretboard, understand what arpeggios are and experiment with several scales and modes. And, if you want to learn more than that, the option is there for you.
The song catalogue is also extensive, representing artists from different genres and eras. There's a heavy concentration of rock and pop, but also a decent amount of folk, blues, funk and r&b. Unfortunately, metal and country are underrepresented. Jazz is also scarce, but at least fans can enjoy the technique-focused intermediate and advanced lessons.
JustinGuitar has some other disadvantages as well. Advanced players don't have as many lessons or songs to learn. The rock modules are much smaller than blues and jazz. And unlike many paid platforms, there aren't any lessons dedicated to niche genres like bluegrass, surf rock or classical.
But as an indie learning website without the big resources of Fender Play, Guitar Tricks or JamPlay, JustinGuitar still rises to the challenge to deliver high-quality content.
Final thoughts
When it comes to value for money, it's pretty hard to beat JustinGuitar. It offers skill and song lessons that rival many equivalents on paid websites, especially at the beginner level.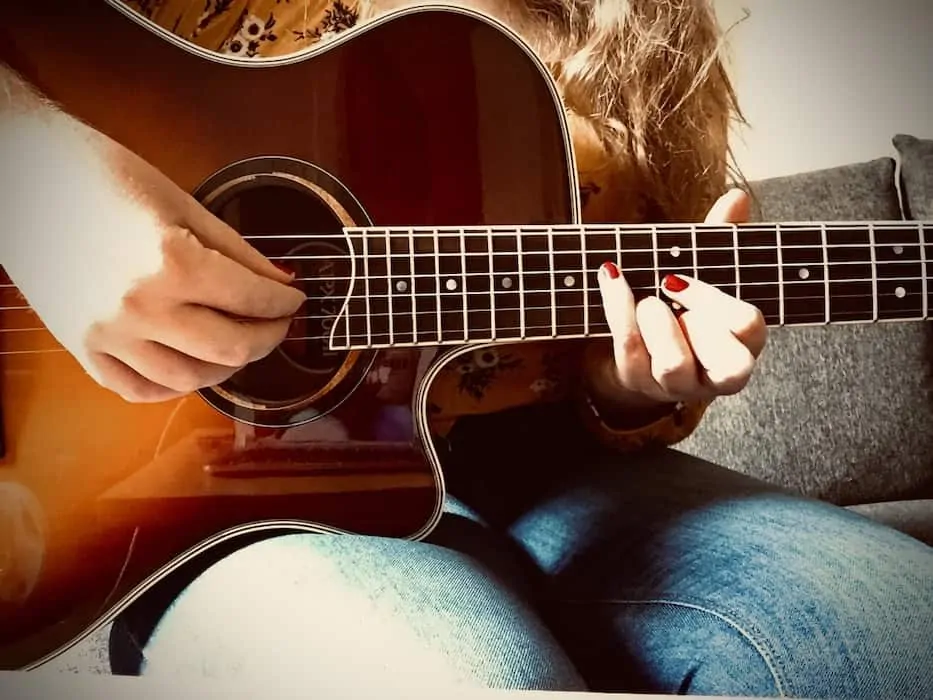 For a free online learning site run by a single guitarist, JustinGuitar goes above and beyond to deliver high-quality lessons.
I would recommend JustinGuitar for beginner and intermediate players on a budget who want to advance their skills while learning songs. It's also an excellent option for blues and jazz fans, aspiring songwriters, ukulele novices and any player who wants to connect to a friendly musical community.
I wouldn't necessarily recommend JustinGuitar for advanced guitarists until the module has been fully updated. I also wouldn't recommend it to metal or country guitarists or to players who absolutely need a tab in front of them when they play.
Still, as a constantly evolving platform, JustinGuitar continues to find new ways to engage guitarists with different musical tastes and levels of experiences.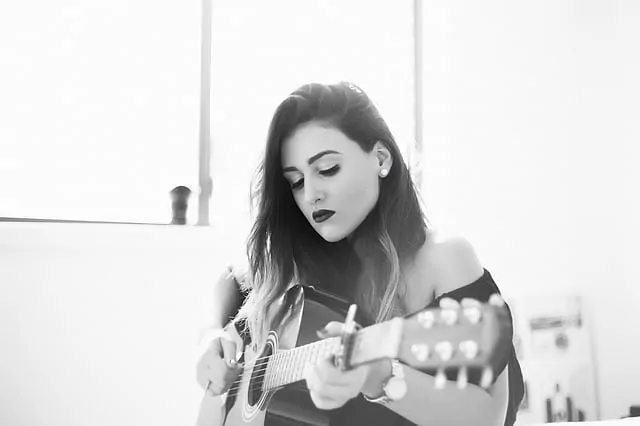 Jen is a guitarist and singer-songwriter who spends much of her time on the road and has lived in 13 cities across 4 continents. She picked up her first guitar at the age of 6 and learned to play by ear shortly after. She received her formal music education at the Berklee College of Music, and currently plays for a few bands in her free time. She has an uncanny ability to improvise creative melodies and harmonies. Her early influences include blues, jazz and rock.